Hello, reader! It's that time again where we reflect on the hot beautiful summer we spent at work and nowhere else. I didn't make it anywhere this summer, and I'm actually taking my first trip to the beach this summer. It's August, but I'm trying. My nails aren't too summery, but I like how they turned out. I'm wearing Model City Polish's Awaken to Spring over a gradient of Literary Lacquers's Little Sleep Song and Sweet Heart Polish's Summer Breeze.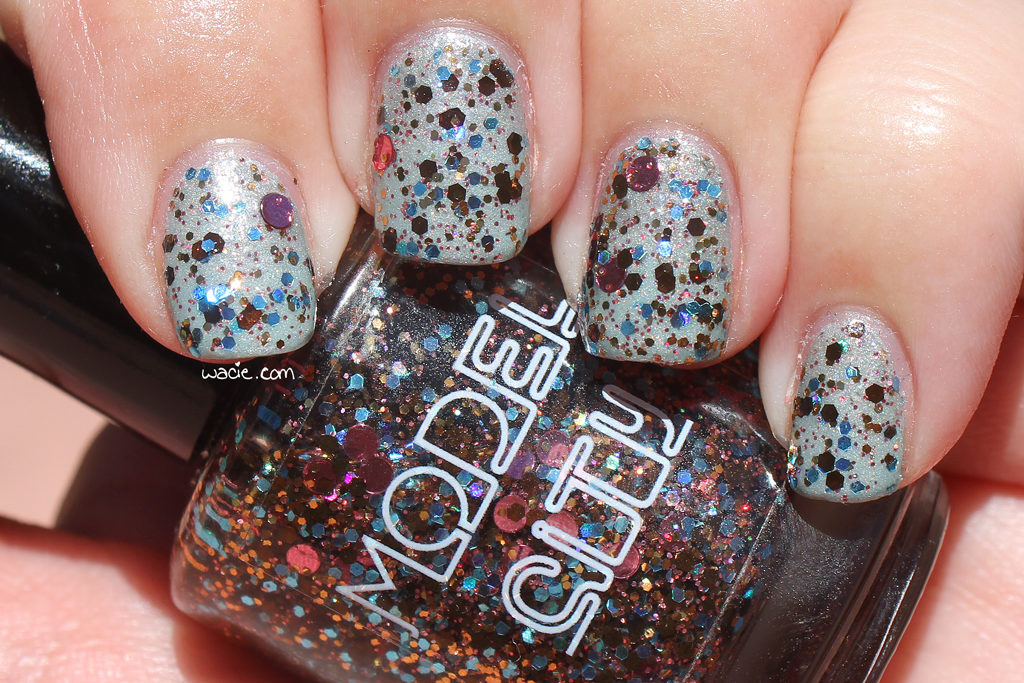 When I first started planning this look, I was just going to do a base of Summer Breeze. It's a very dainty shade of blue, and has a smattering of holo; it would have been the perfect undies on its own. At the last minute, I decided to go for the gradient. It's very subtle; you can hardly tell it's there, but that's the look I wanted.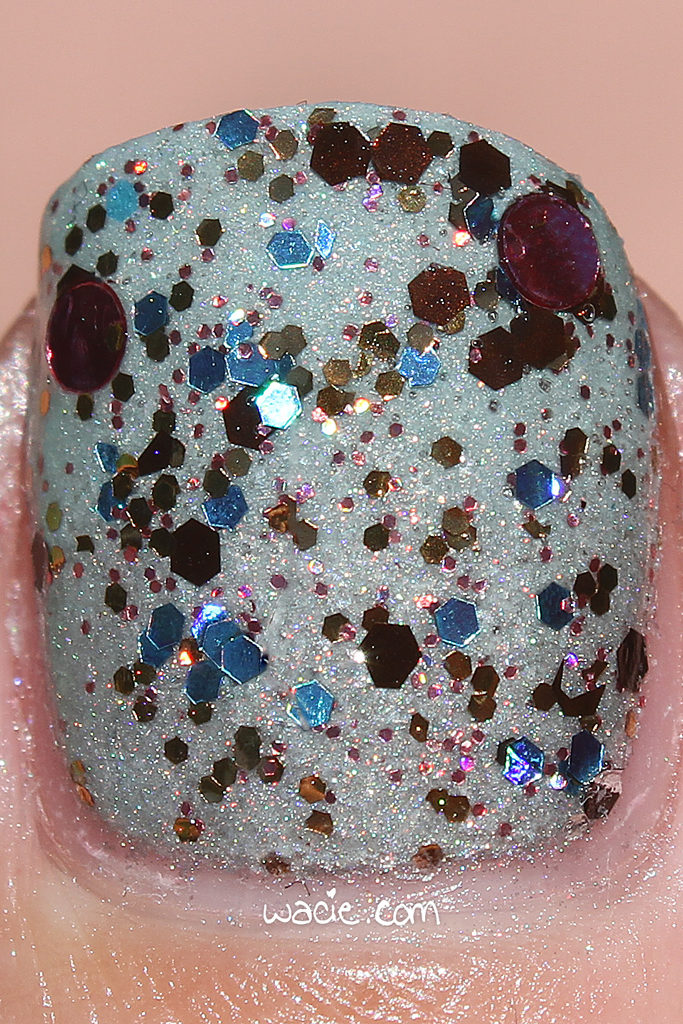 Awaken to Spring is a beautiful glitter topper with rose, aqua, and copper glitters. I love the sparkle in this; it's colorful but still kind of subdued. It's perfect over this gradient.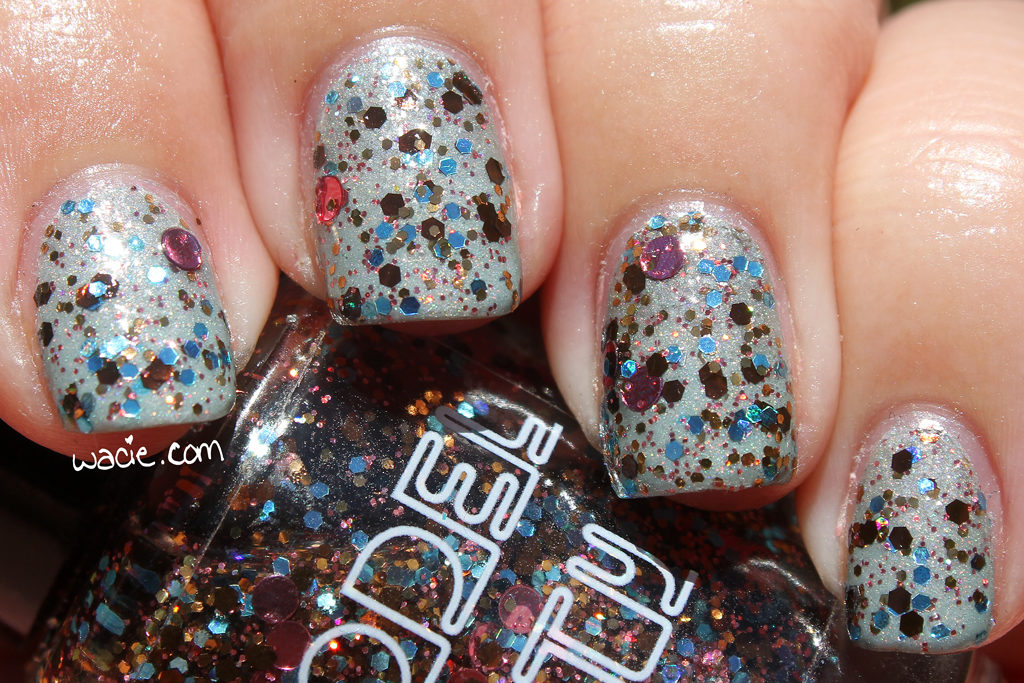 Model City Polish doesn't make polish anymore (sad). Little Sleep Song and Summer Breeze were box exclusives; Literary Lacquers and Sweet Heart Polishes are available from their respective etsy shops.
I bought these polishes myself.