Happy Monday, reader! It's the official first day of spring, and it's time for spring manicures. Probably nobody was thinking brown for spring, but it's what I'm rocking. For a change of pace, I got some feathers out, and there's something about birds and spring, right? For this look, I used Model City Polish's Dark Roast, feathers from a Ciaté nail art kit, and Digital Nails's Spectraflair holo top coat for an extra holo finish. All photos were taken in direct sunlight outdoors.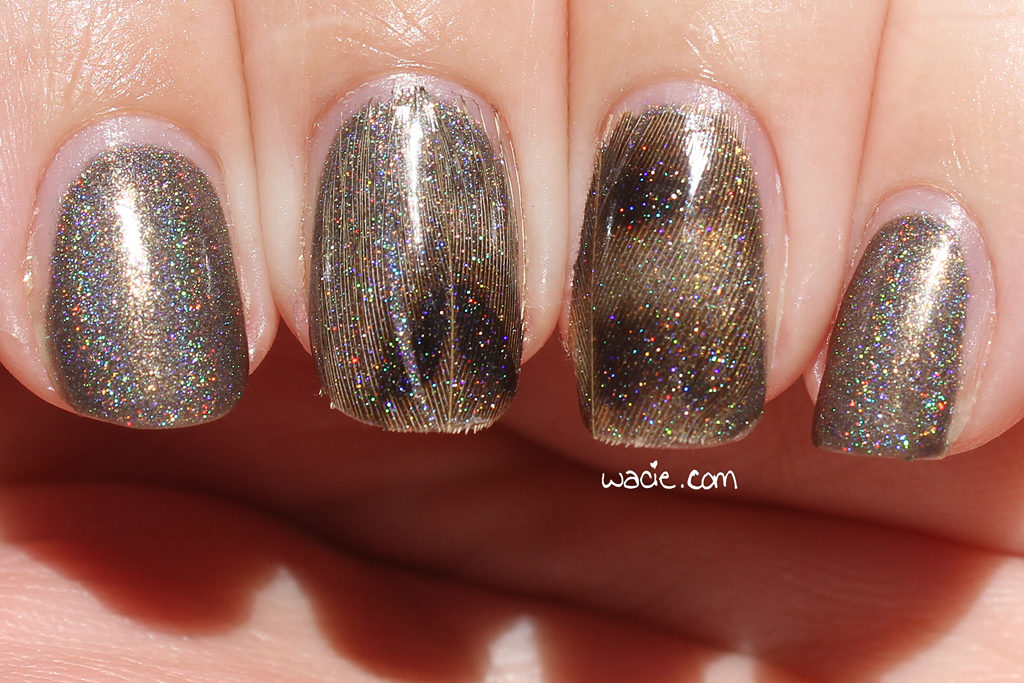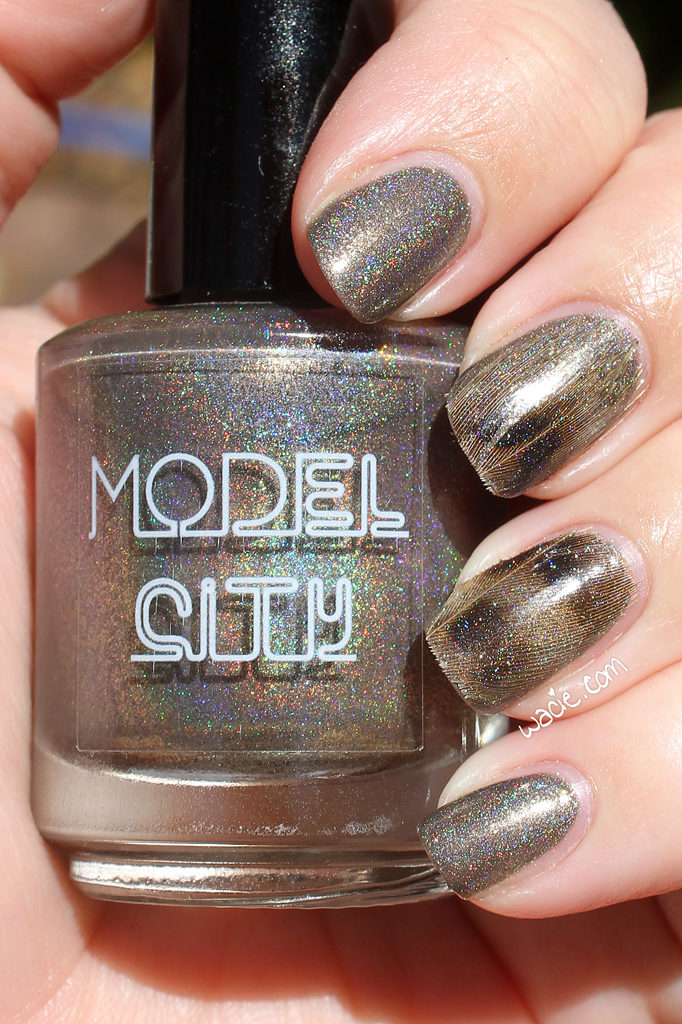 Dark Roast is a great holo. It's a rich brown, but the holo is pretty strong, and there are these tiny gold shimmers in it. It dries shiny. I felt kinda bad putting the feathers over it, like it was too pretty to cover up. The feathers were kind of a pain, and as you can see, it looks a little messy, but I'm rolling with it. I used the holo top coat over the feathers just to pull it all together, and I think it came out all right.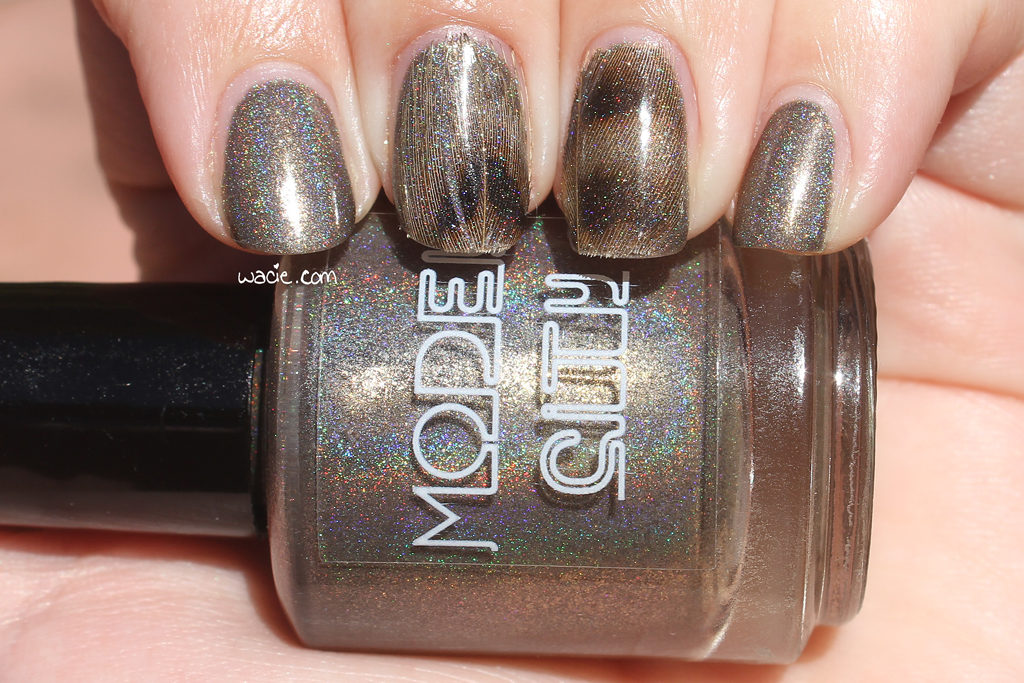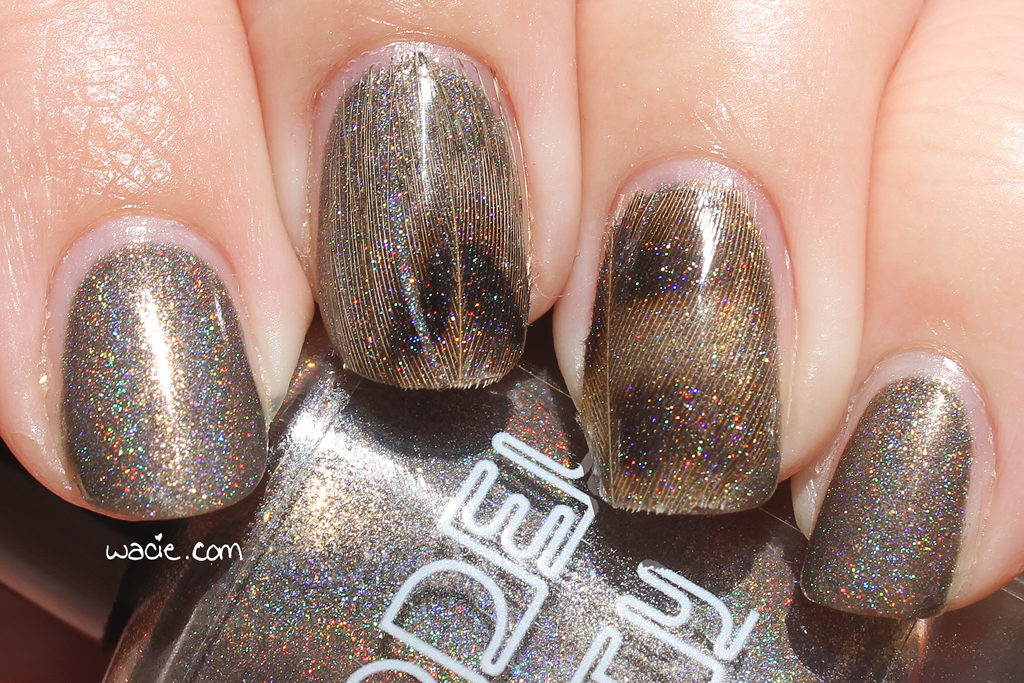 I heard a sad rumor that Model City Polish closed down, and though I haven't seen anything official, I do see that their etsy shop is on hiatus. That really bums me out. Model City was one of the first-ever indies I bought from, they gave me my first press samples, and everything they made was quality. It's sad to see them go. I feel like a bad fan because I've just heard about it.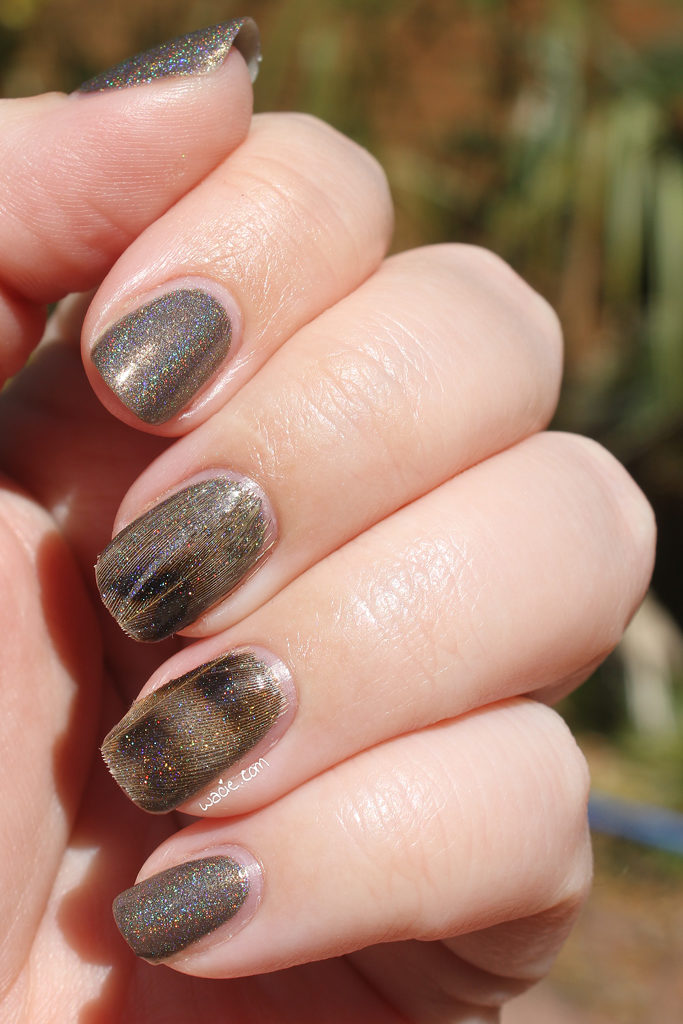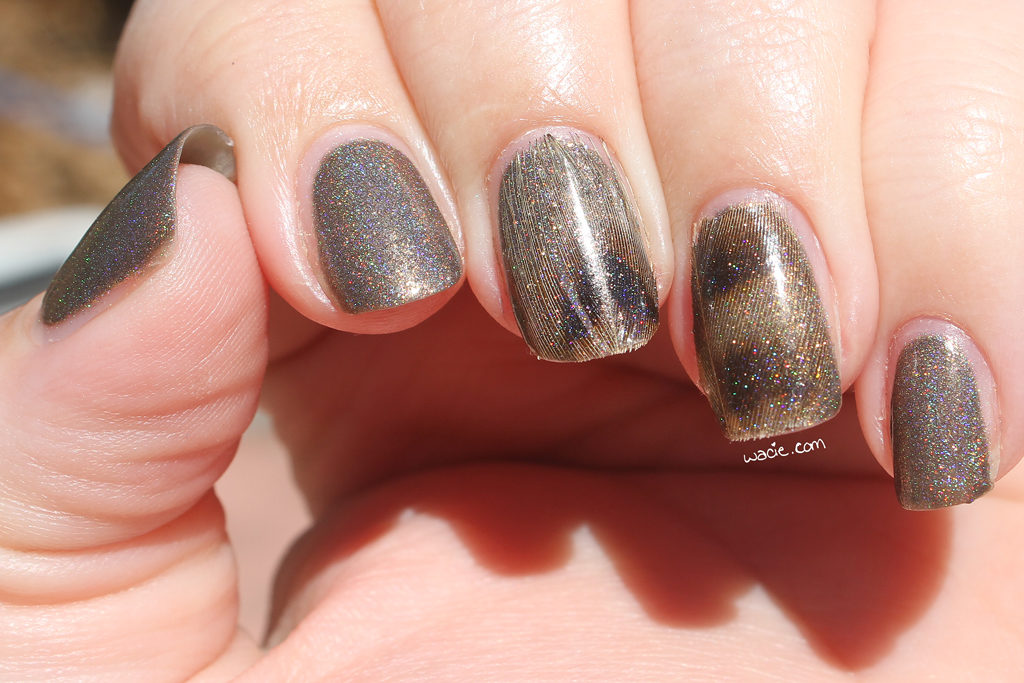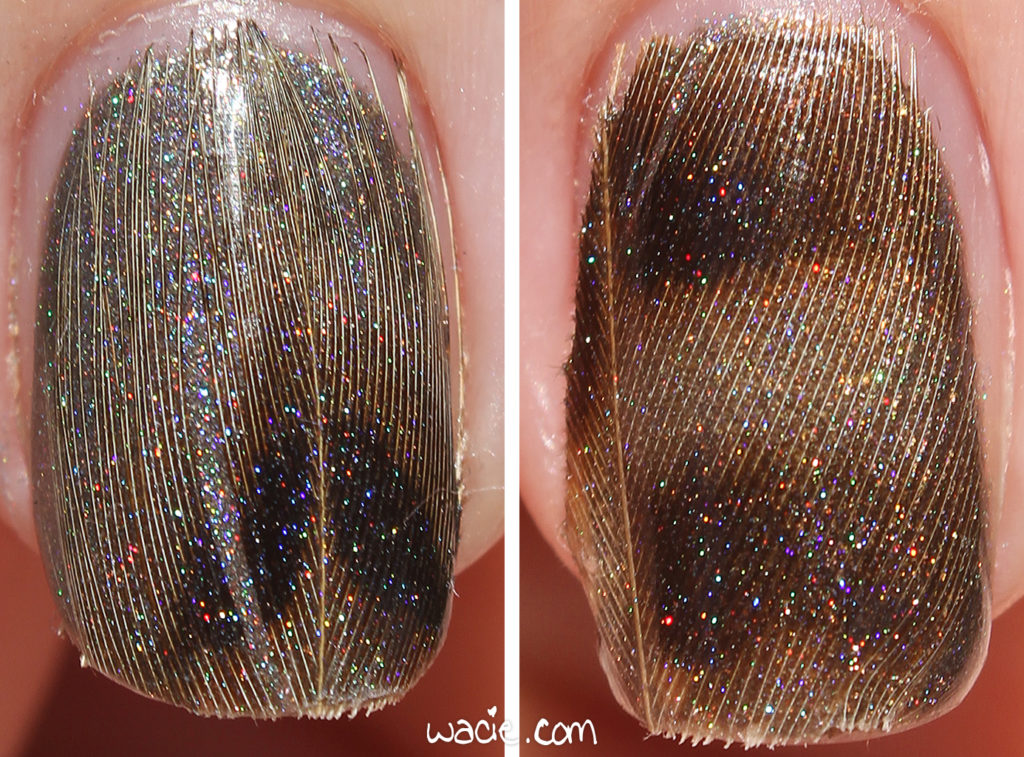 I don't know where to get Ciaté's nail art kits anymore. Digital Nails's Spectraflair top coat is sold in their etsy shop.
I bought these products myself.