Happy Monday, reader! I'm excited to be wearing a holo today; I'm excited to have an excuse to leave my office and take advantage of the sunshine. The polish I used today is Model City's Latte; I'm wearing three coats with one coat of Seche Vite top coat.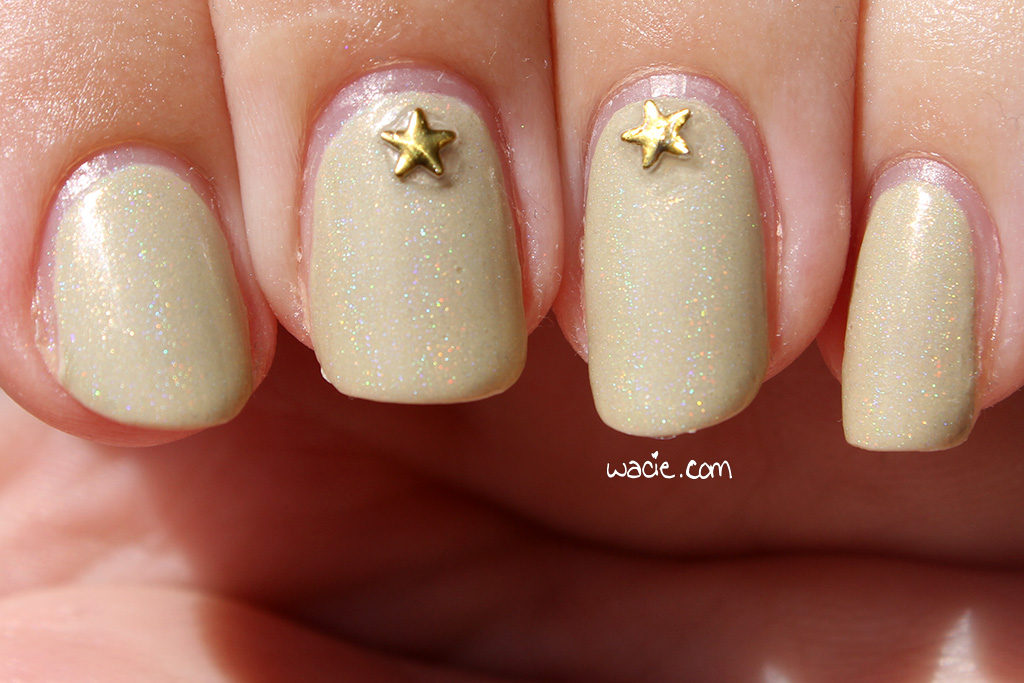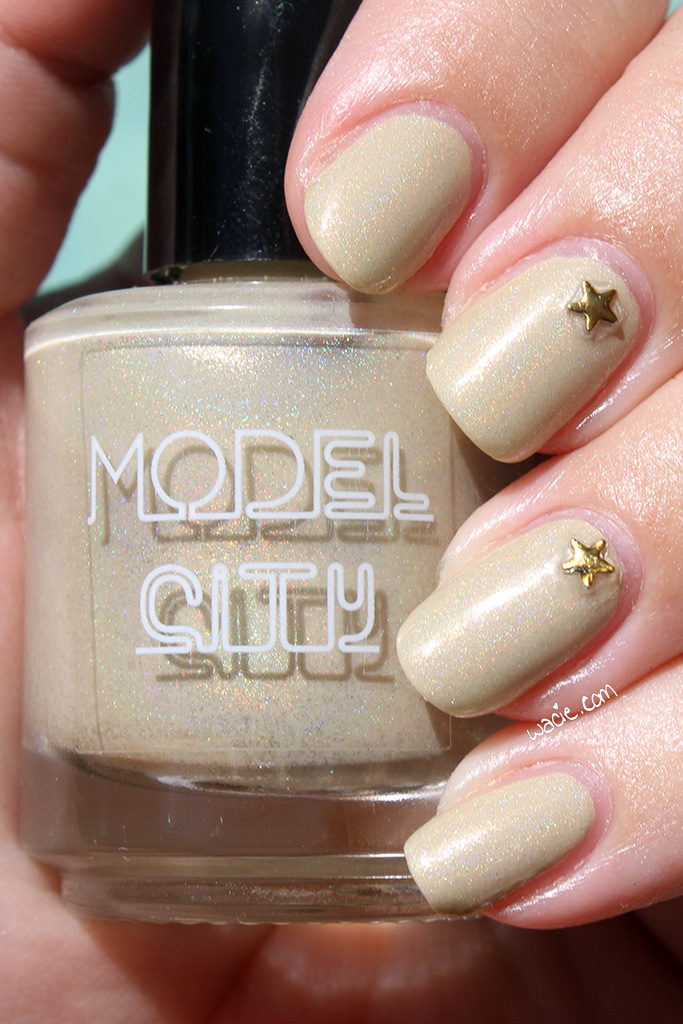 Latte is a polish from Model City's 2014 fall collection, a collection of holos based on coffee drink favorites. I loved this set; it was autumnal and neutral but still had enough holo to warrant spending time outside. Of course, in Florida, autumn is just extended summer, and it feels weird drinking pumpkin spice lattes out of the red cups when it's still 80 degrees out. We have to do them in frap form.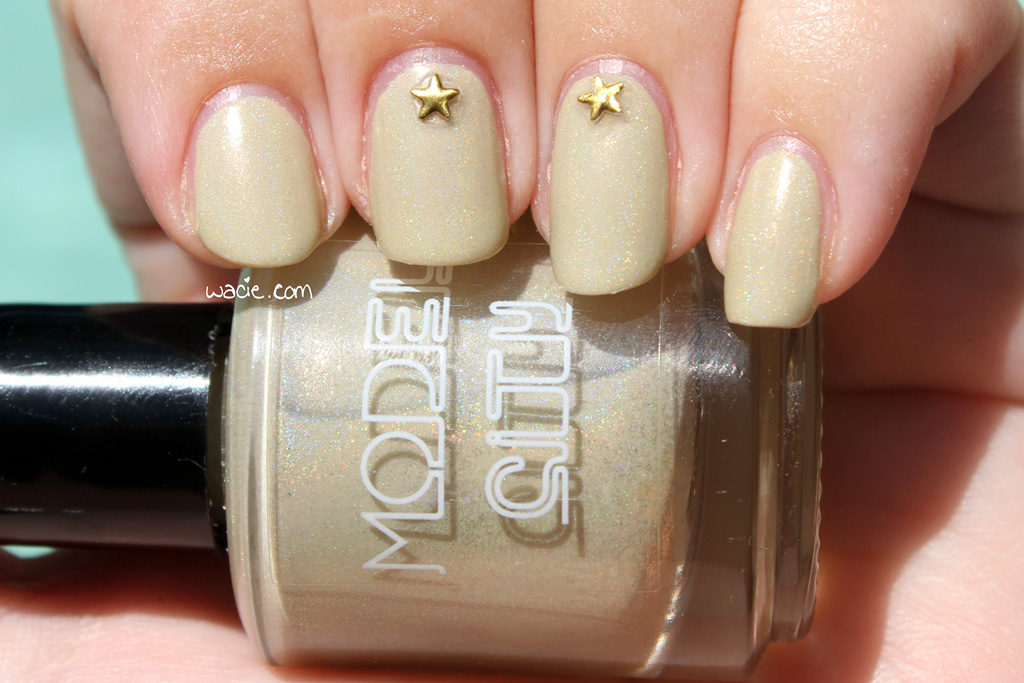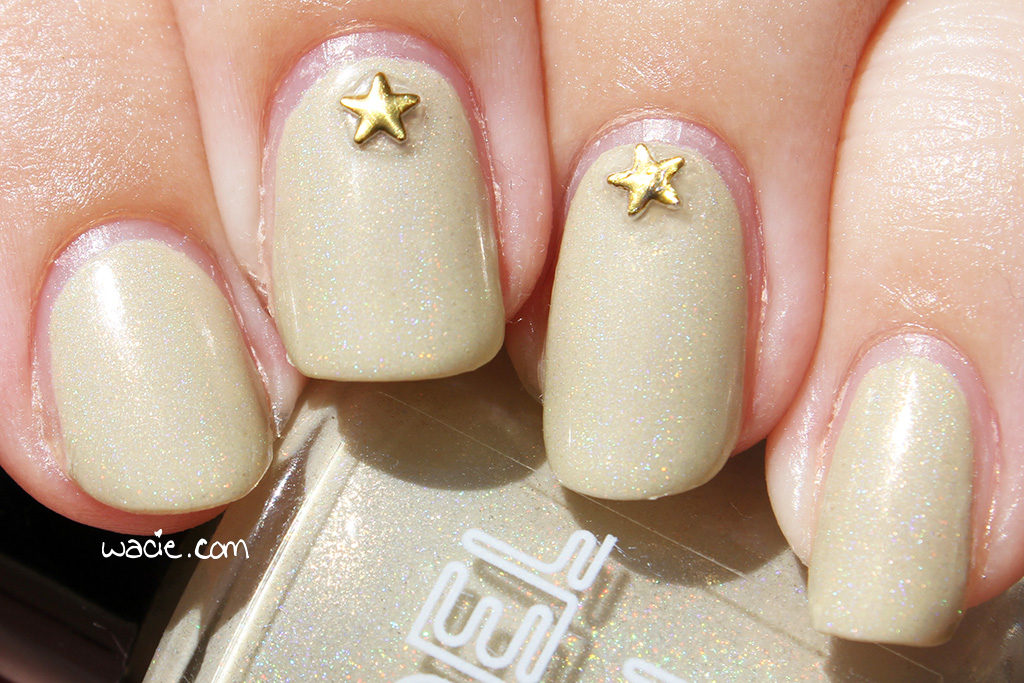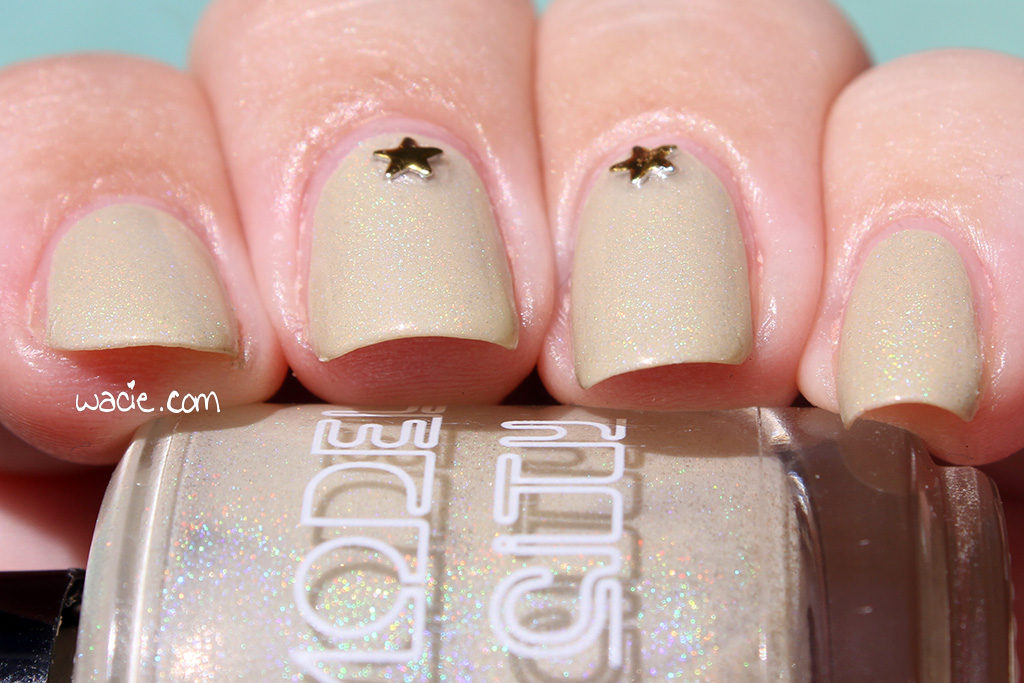 This polish is my favorite from the set, I believe. It's so versatile. It would pair with anything, it would be a suitable base for any glitter, and would work into any nail art look you could imagine. Wearing it alone today was actually a tough choice; I had to stop myself from digging through my stash to find a polish to wear with it. I'm really glad I wore it alone, beacuse it's such an elegant and clean look. It makes me feel pretty! Also grown up.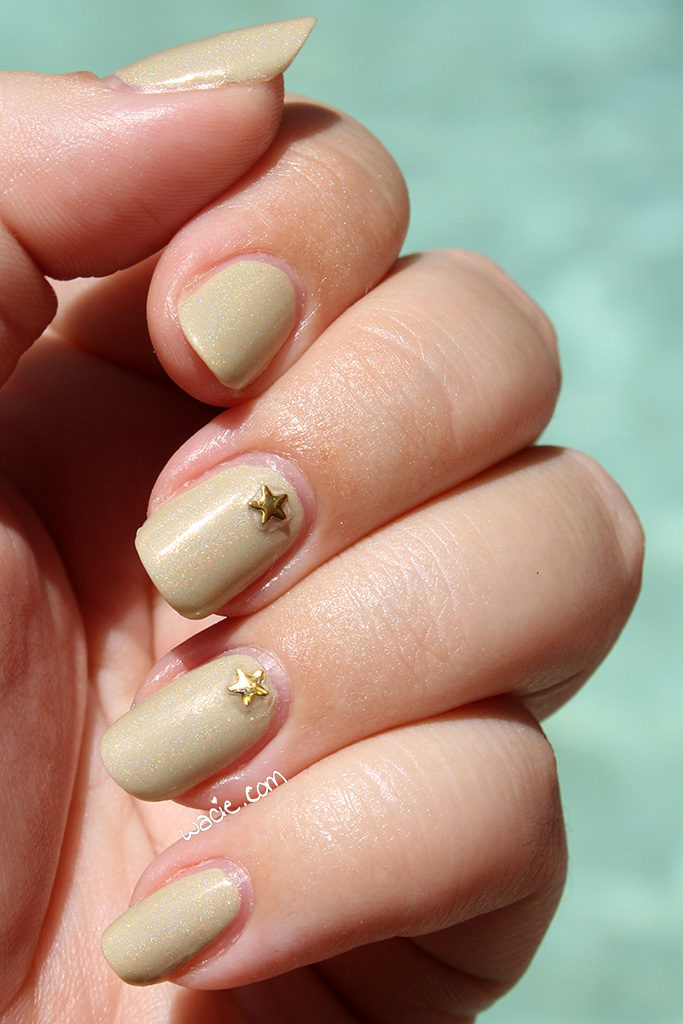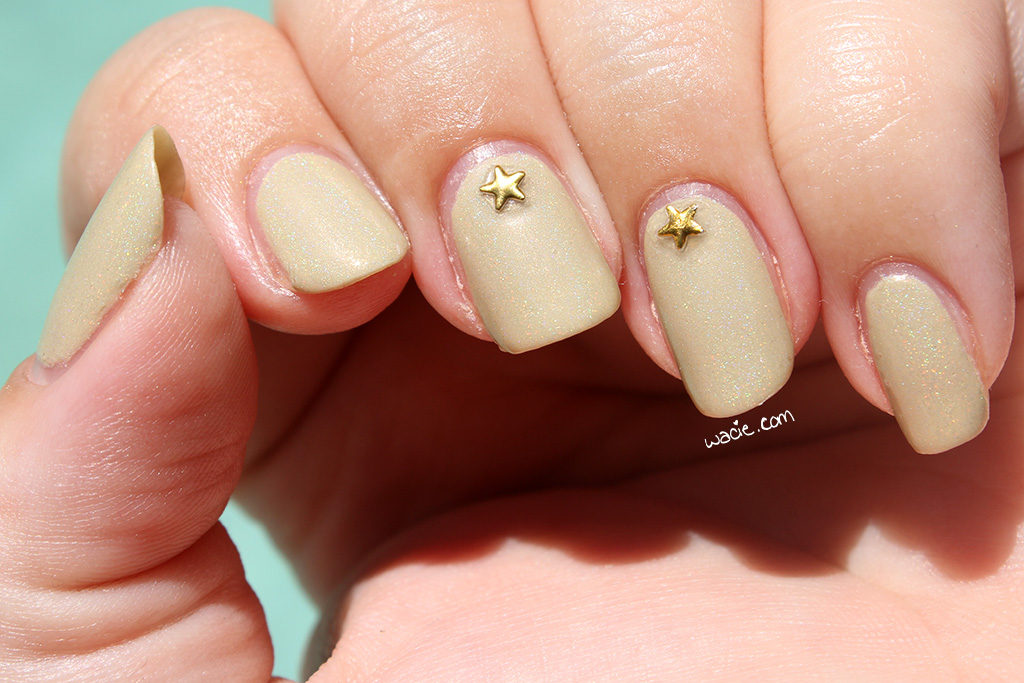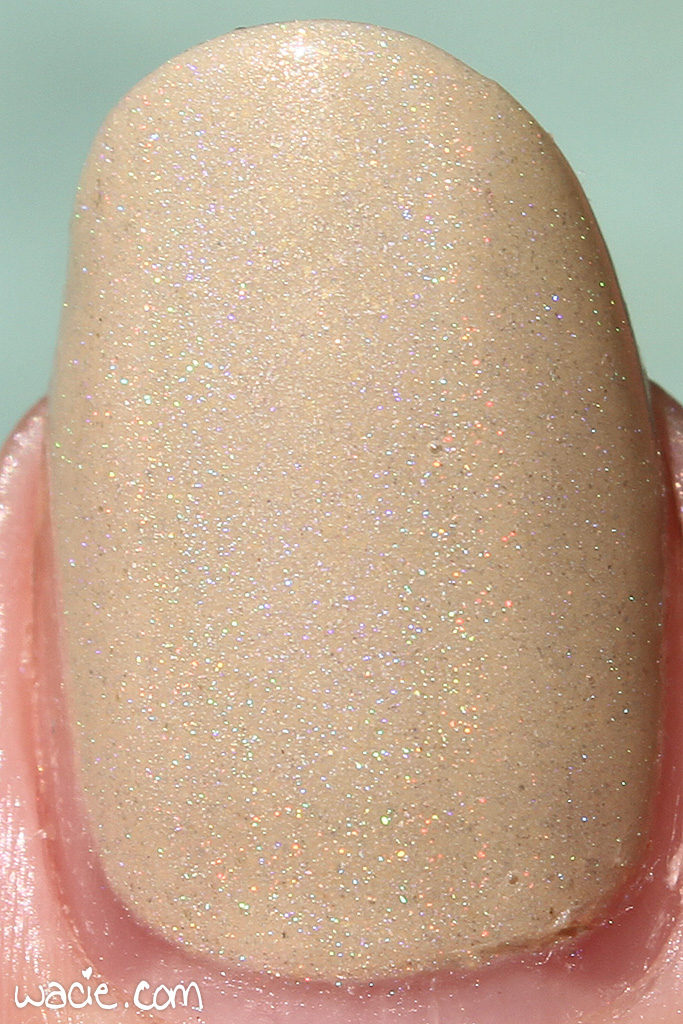 My photos don't really do this polish justice. The holo effect got a little washed out in the harsh sunlight. The polish itself is pretty pigmented and the holo takes a back seat to the color, but there's more to it than is visible here.
Latte is currently not in stock by Model City Polish; other MCPs are available in their etsy shop. My star studs were found in an outlet store.
I bought this polish myself.