Happy Saturday, reader! I'm wearing a BEGL prototype for this week's swatch! This is NEB 1.0; I'm wearing three coats with one coat of Seche Vite top coat.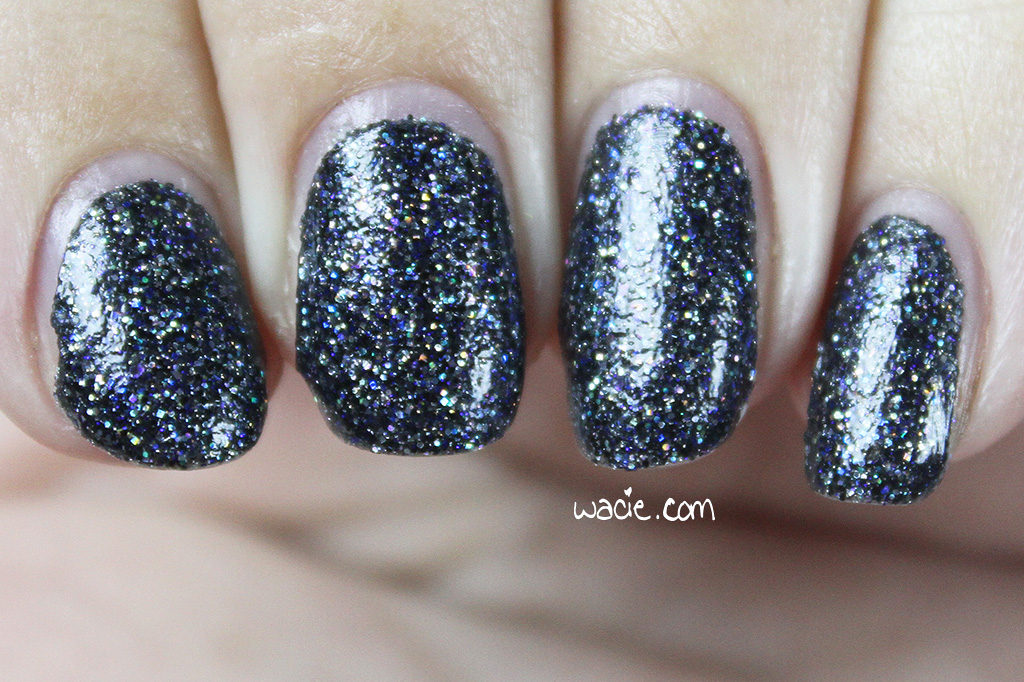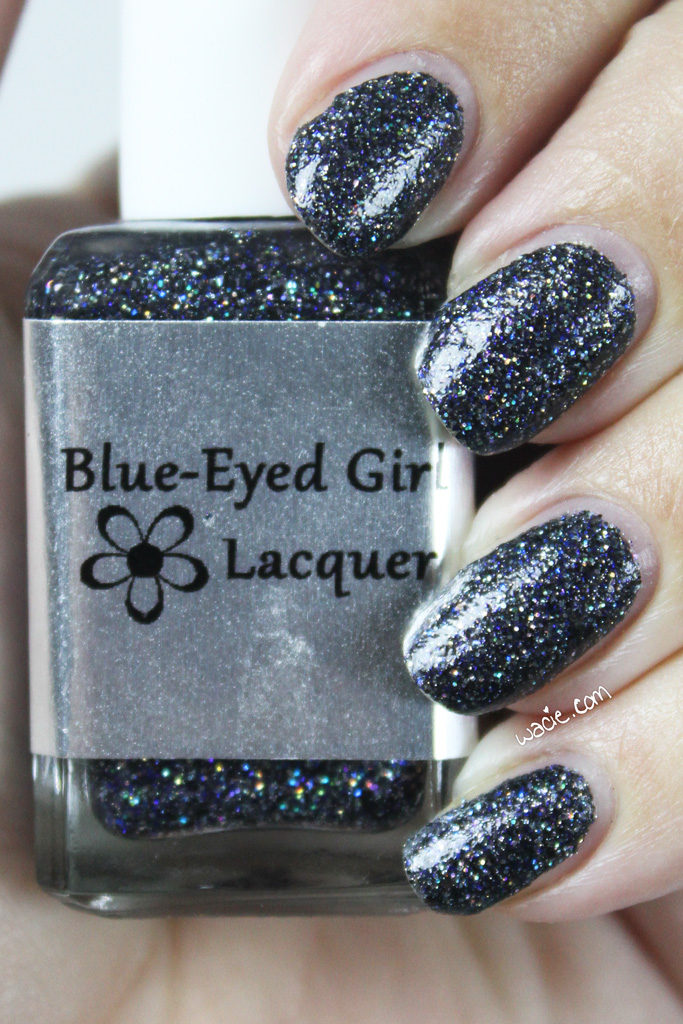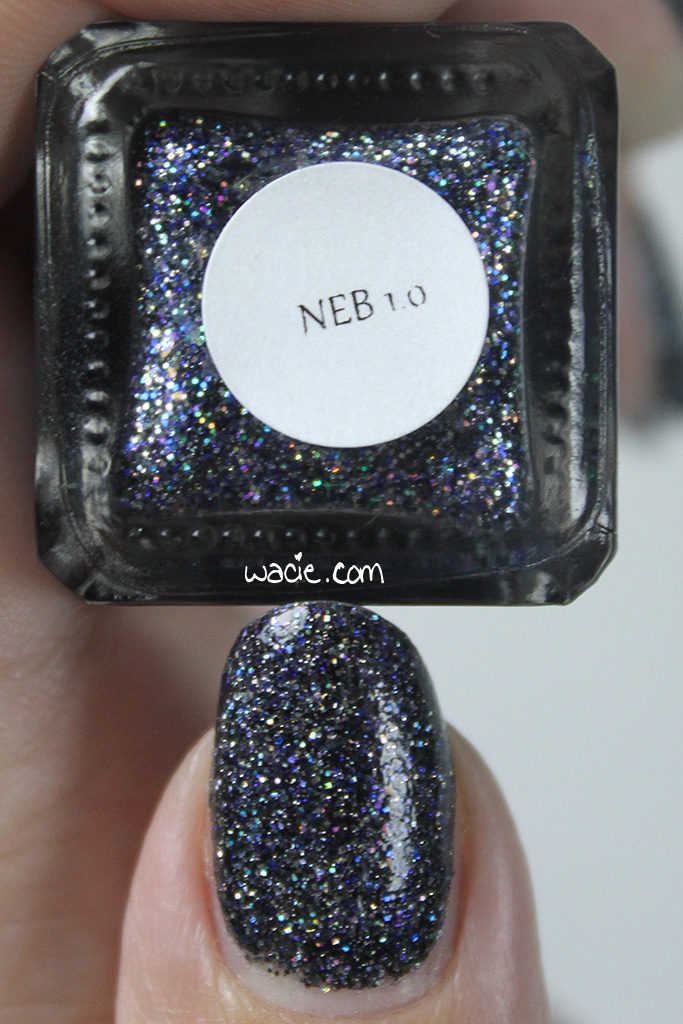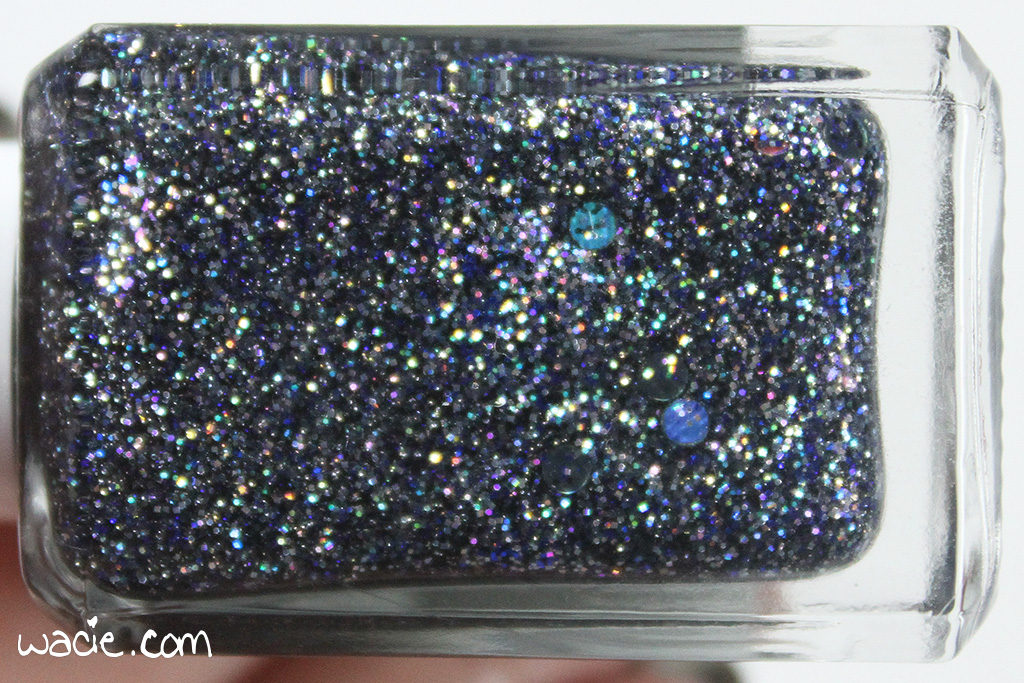 Prototype NEB 1.0 is a clear-based microglitter with black, silver, and blue holographic glitters. There are some larger dot and moon glitters floating around in the bottle as you can see from the bottle shots, but I didn't get any of them on my nails. Application was very good; there was more glitter in this bottle than in a released polish, so I got full opacity in fewer coats than normal. I still used three, so my nails look a bit thick. However, it dried very quickly and didn't leave a lot of texture behind. I still used top coat for shine and smoothness.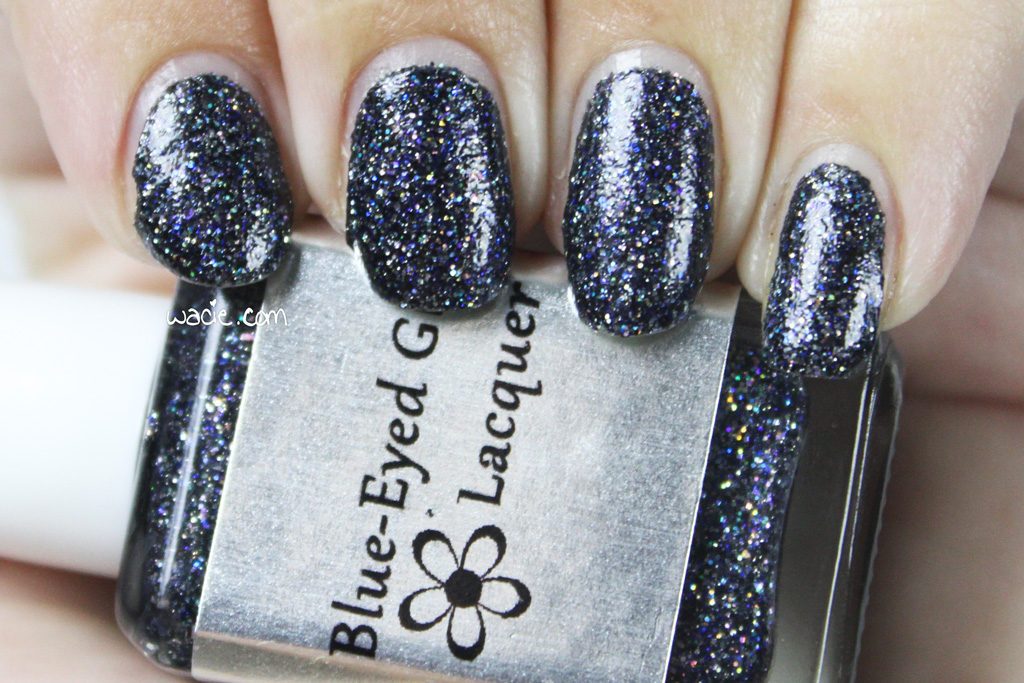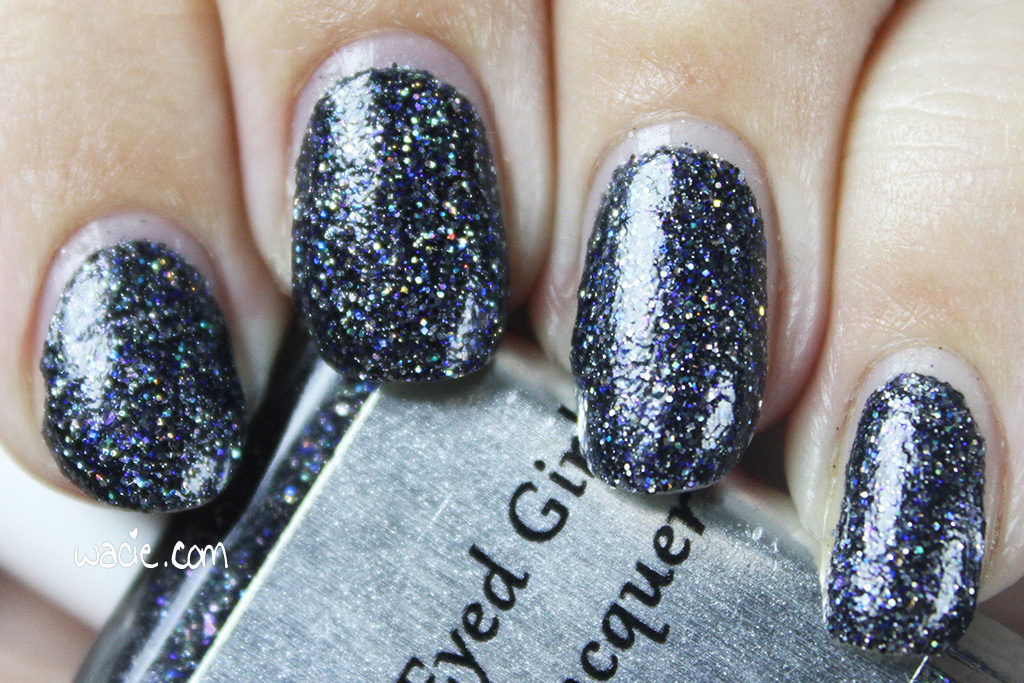 Are you tired of me talking about how great BEGL microglitters are? Because even though this one is only a prototype, it still has all the qualities I love in a microglitter. The colors, though varied, all complement each other. There are no holes in the coverage. The only real letdown was that I couldn't get any of those larger glitters. I'll get them someday!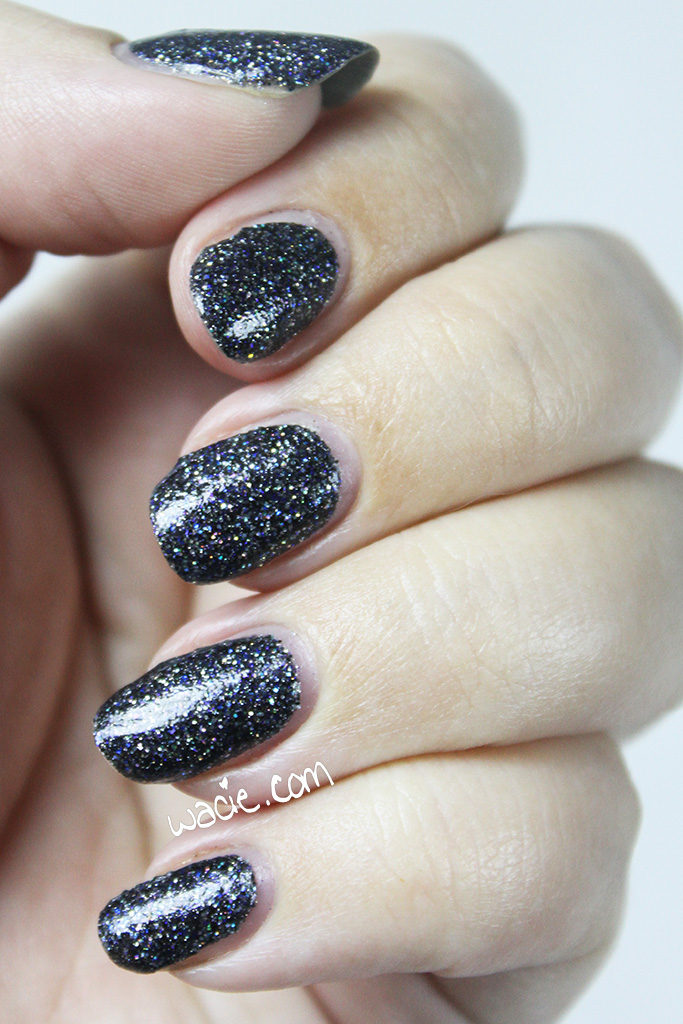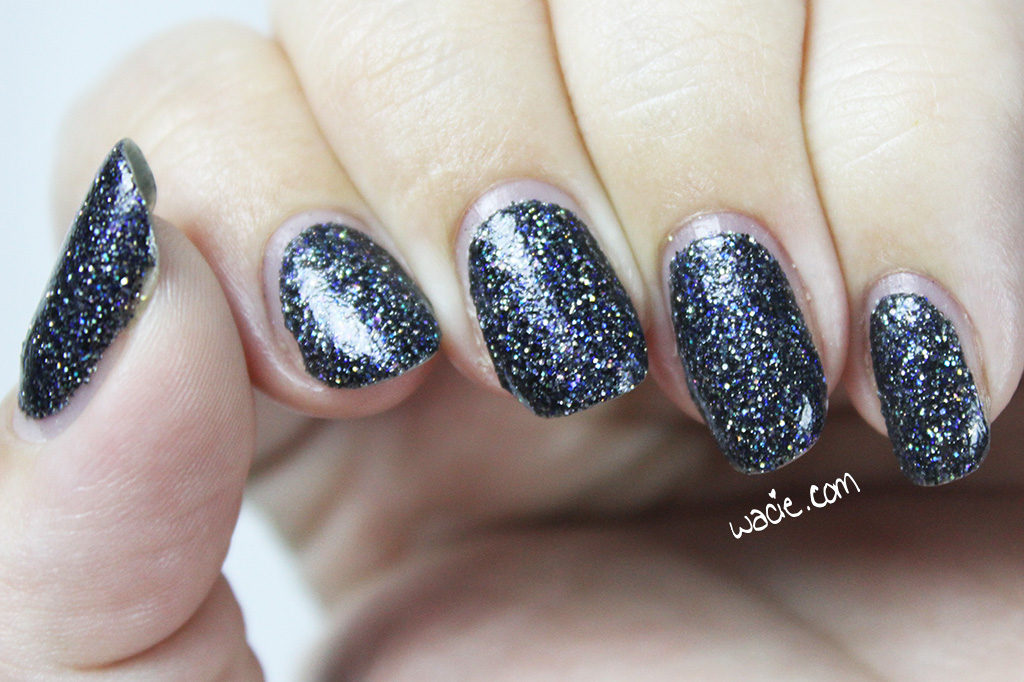 In direct sunlight, this polish comes alive. It really does. The holographic effect is much stronger and the sparkle is legendary as a result. Today wasn't the sunniest day, but if it was, I'd probably be blind from glitter exposure.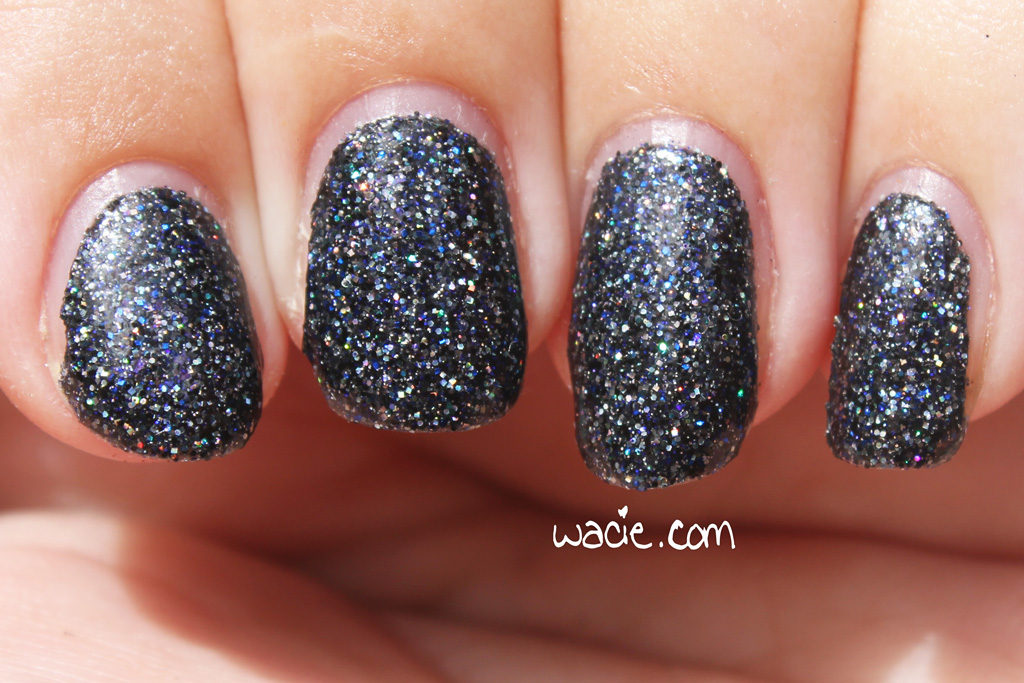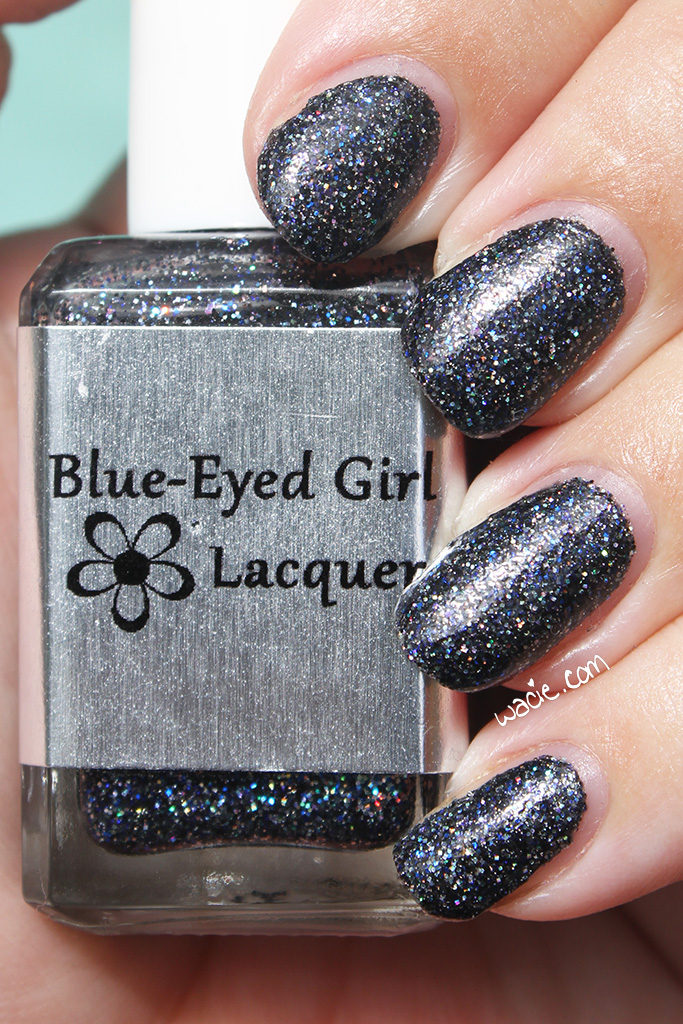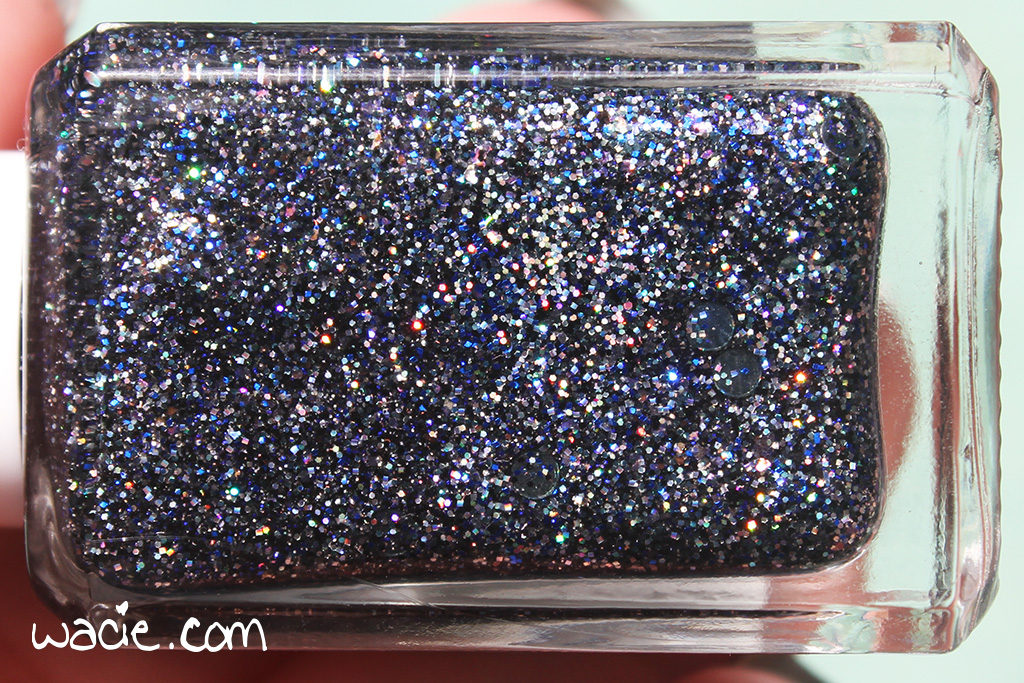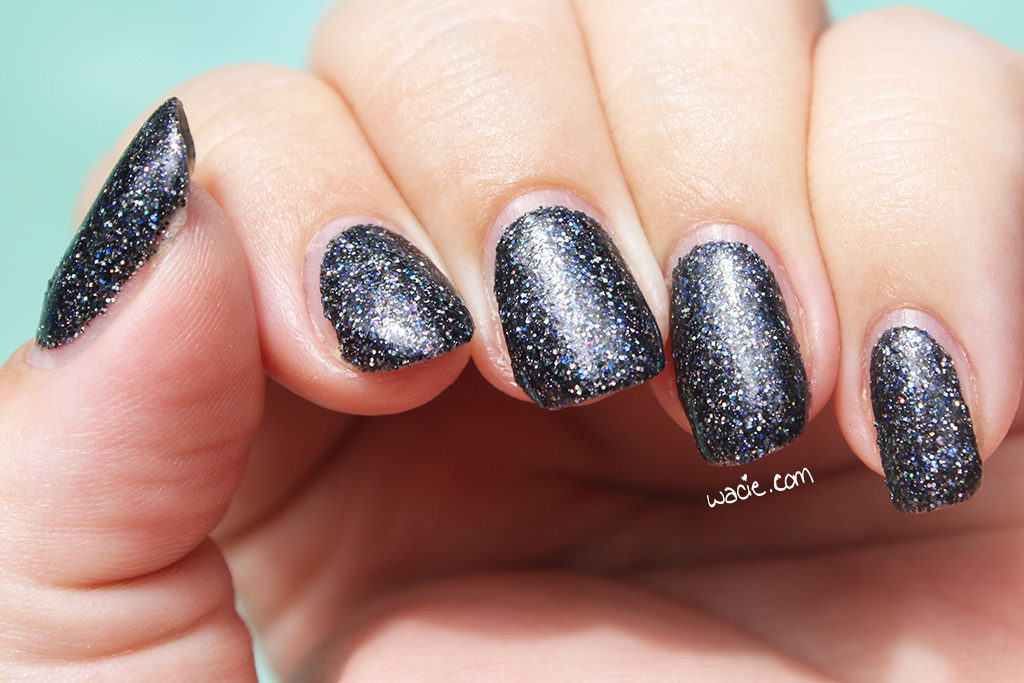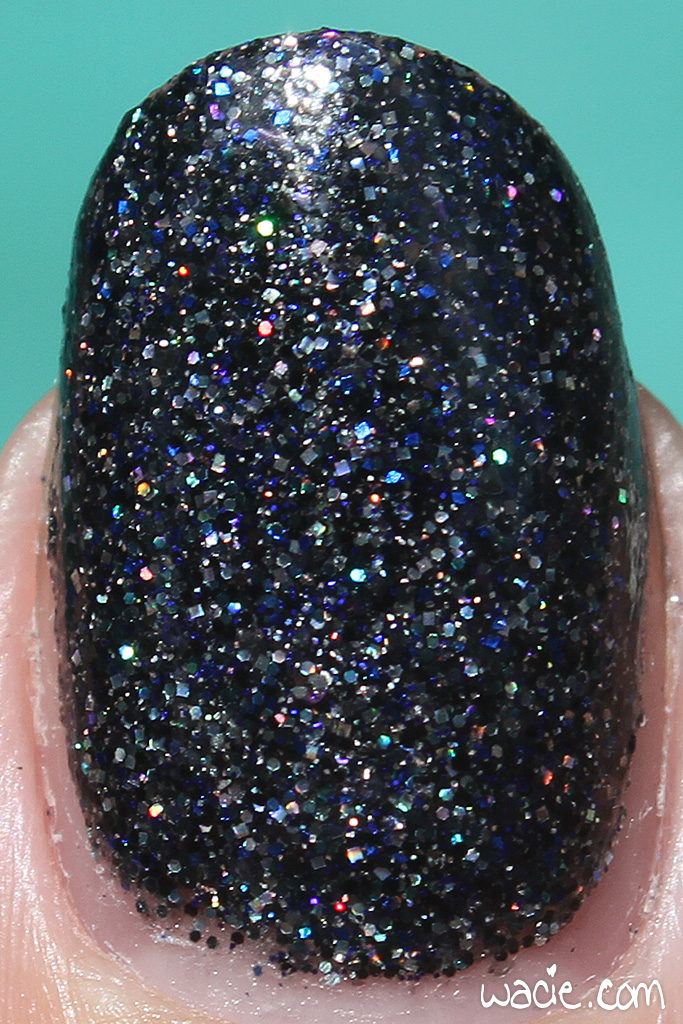 No other bottles of Prototype NEB 1.0 were made. Other Blue-Eyed Girl Lacquers are sold in their online shop.
I bought this polish myself.