Here's this week's Manicure Monday, and possibly my last mani before Christmas. I'm accidentally festive, too! For this mani, I'm wearing two coats of Julep's Zelda, one coat of Model City's Love Hurts, and one coat of Ciate's Speed Coat Pro top coat.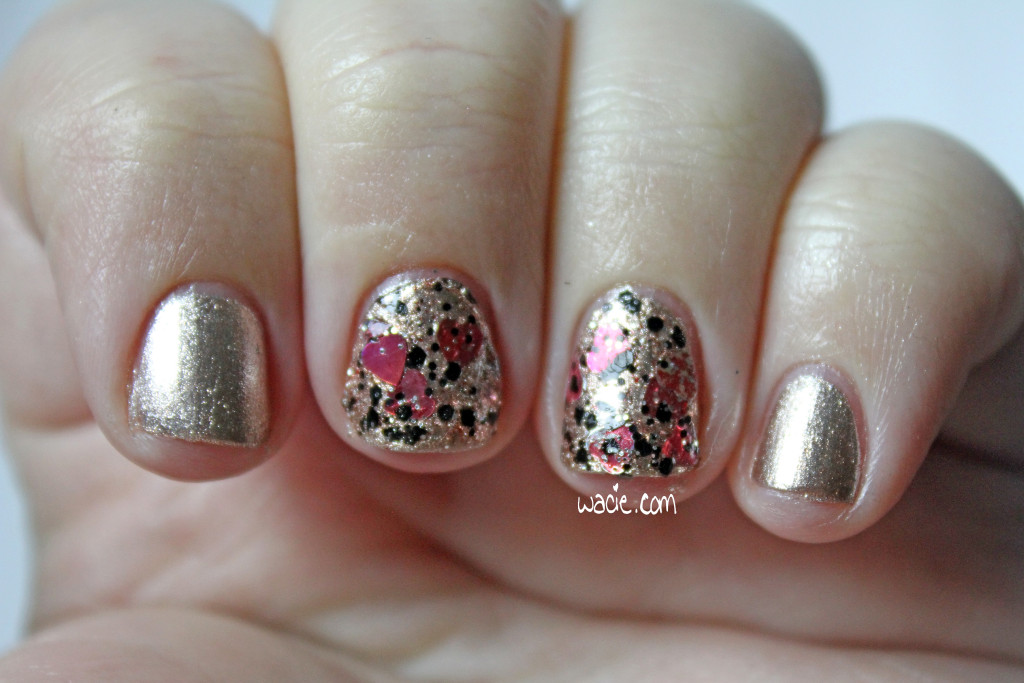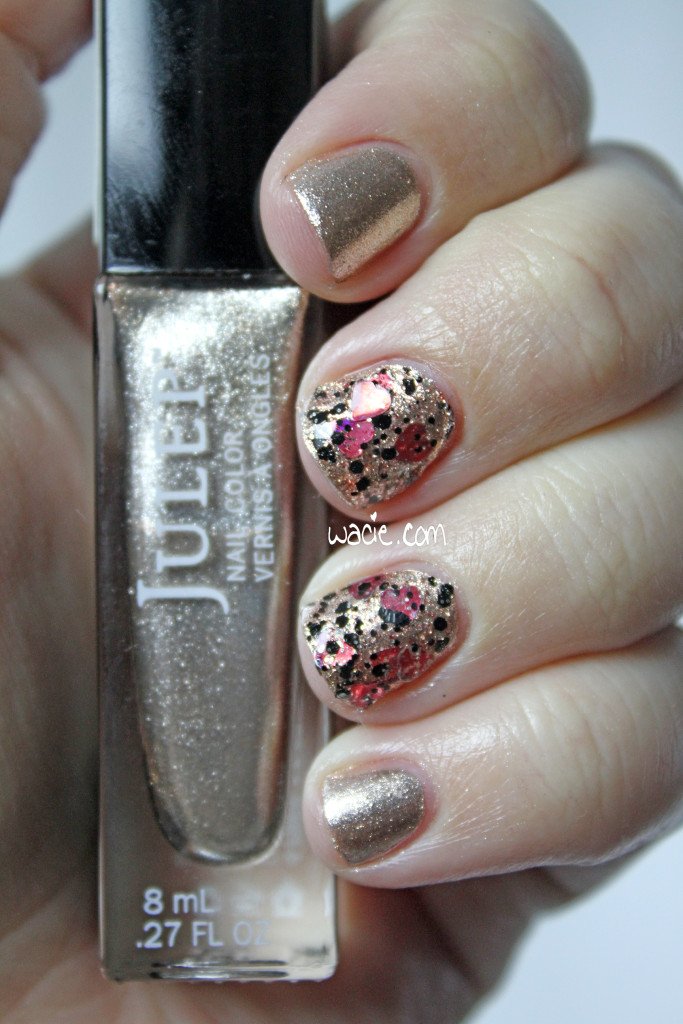 Zelda is a cool champagne metallic polish. It is probably the best Julep polish I've ever used. I got opaque and even coverage in one coat, and it was dry to the touch in about five minutes. The consistency was perfect, and it dried with a shiny foil finish. I wish every Julep polish was like this. It's so easy to apply and wear.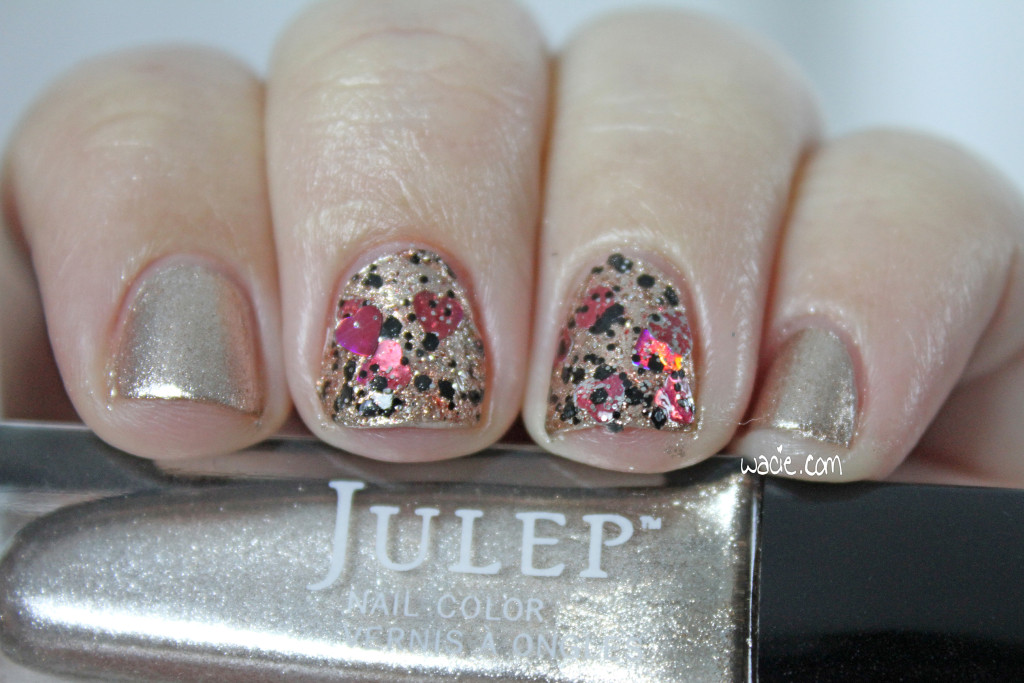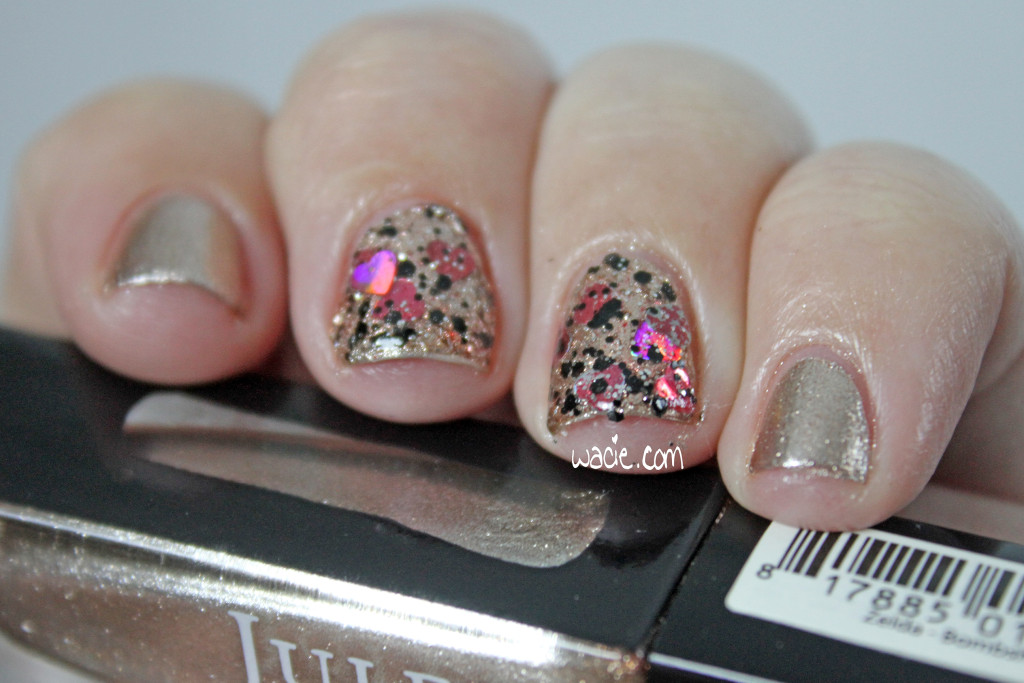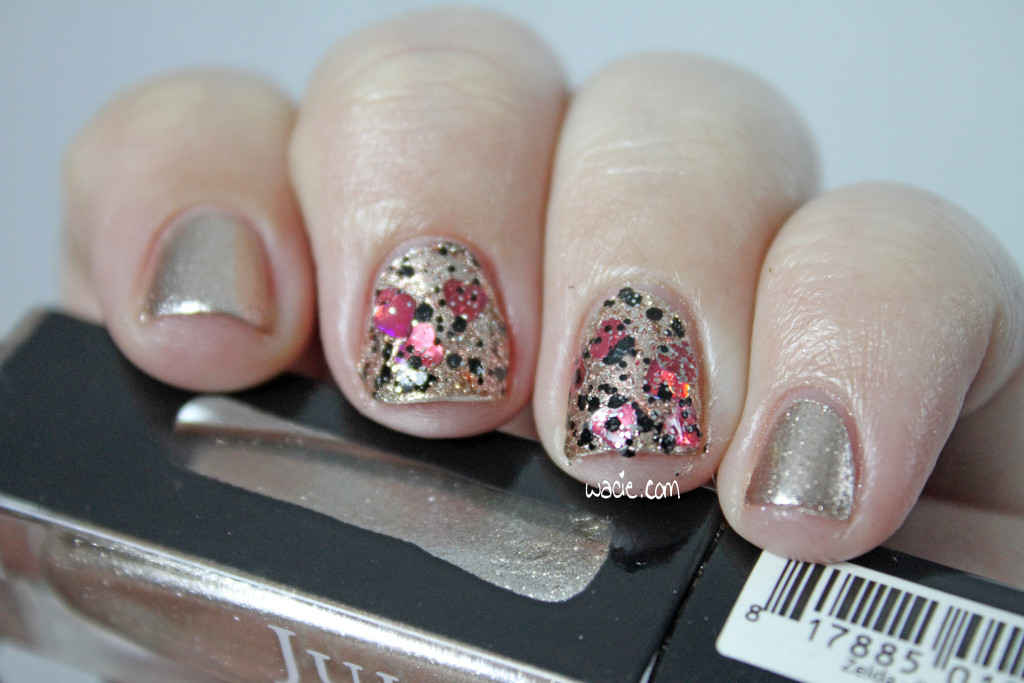 Love Hurts is a clear glitter topper with black glitters, some fine silver glitters, and holographic red hearts. The glitter distribution with this one is really nice; I got tons of hearts on the brush when I dip in, way more than I wanted, which rarely happens. I had to dip in a few times, just to get the black and silvers. The consistency is pretty nice; it wasn't too thin or too thick, and it dried pretty quickly. My one issue here is that the heart glitters seem to be losing their color. It's not bleeding into the lacquer, but it looks like some came off onto my nail. It's too bad, but it's kind of cool, like stylishly distressed jeans.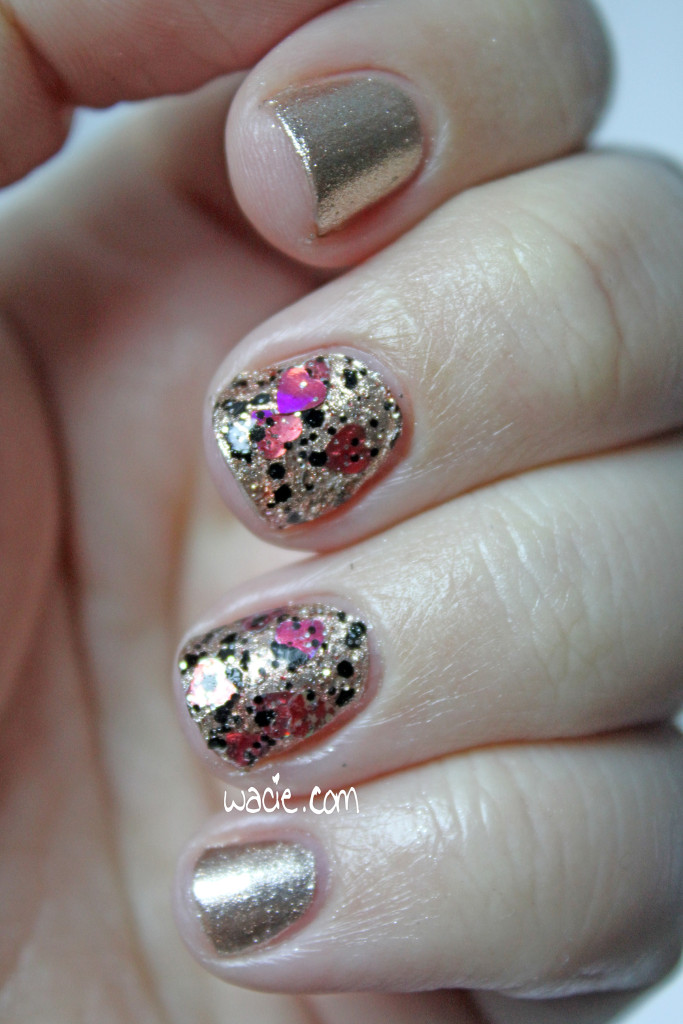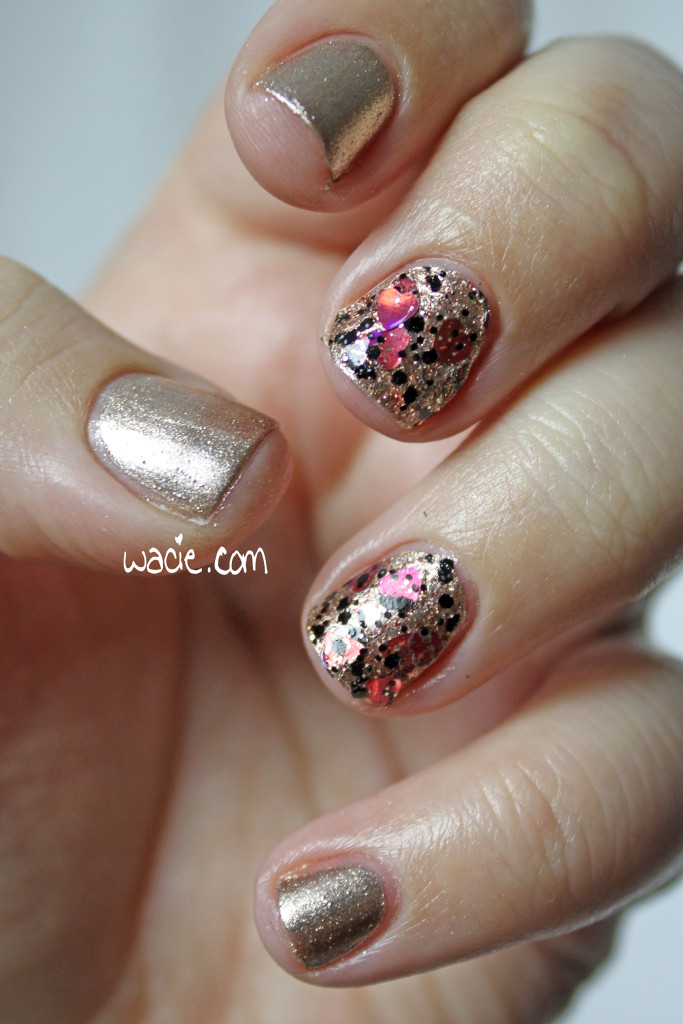 You can get Zelda from Julep.com, or from anywhere Julep is sold. Unfortunately, Love Hurts has been discontinued by Model City and is no longer available.