Hi! So it's been a minute since I posted last. I hit a busy spell at work, on top of my other projects, blogging was the thing that fell to the wayside. I have no idea how you girls with full-time jobs and children keep your blogs going so regularly! As you can see, a lot has happened to my nails since my last post. I broke a nail at work (rip) and had to cut them all down. That was a couple weeks ago. They were once shorter than this. So, to celebrate my return, here's some nails! I used Sinful Colors's Love Nails and Wacie Nail Company's Wintrella.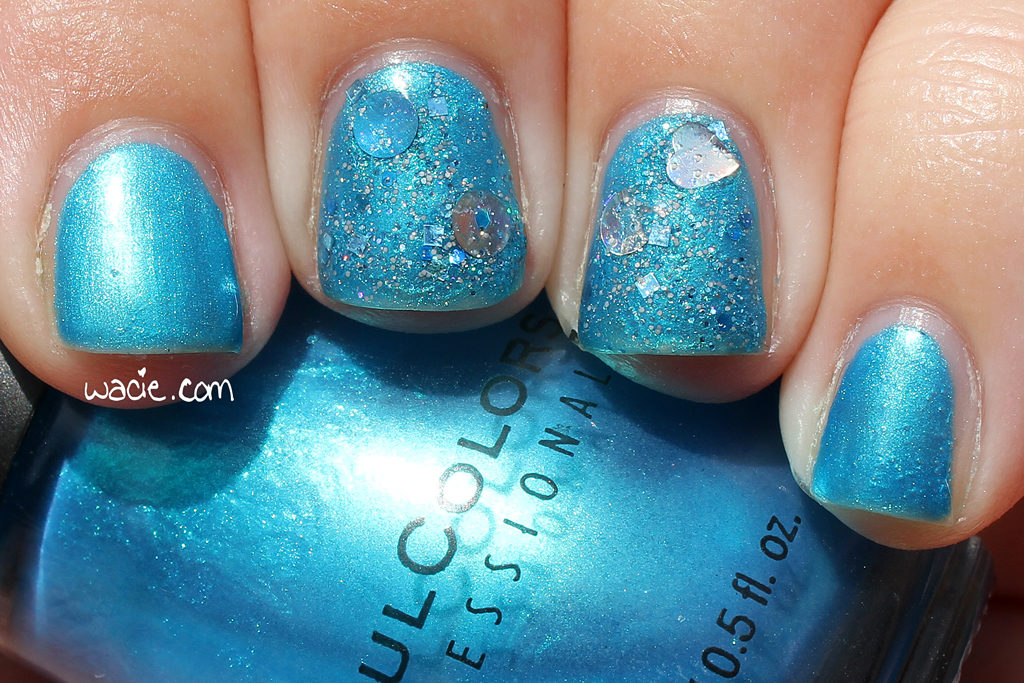 Love Nails is an old Sinful Classic. I didn't capture it so well in these photos, but it has this icy blue glow to it that's absolutely beautiful. One downside is that it's kind of on the sheer side; I'm wearing three coats here and my visible nail lines were only just covered. Regardless, it's a polish I've had for years, and I love digging oldies out of the vault.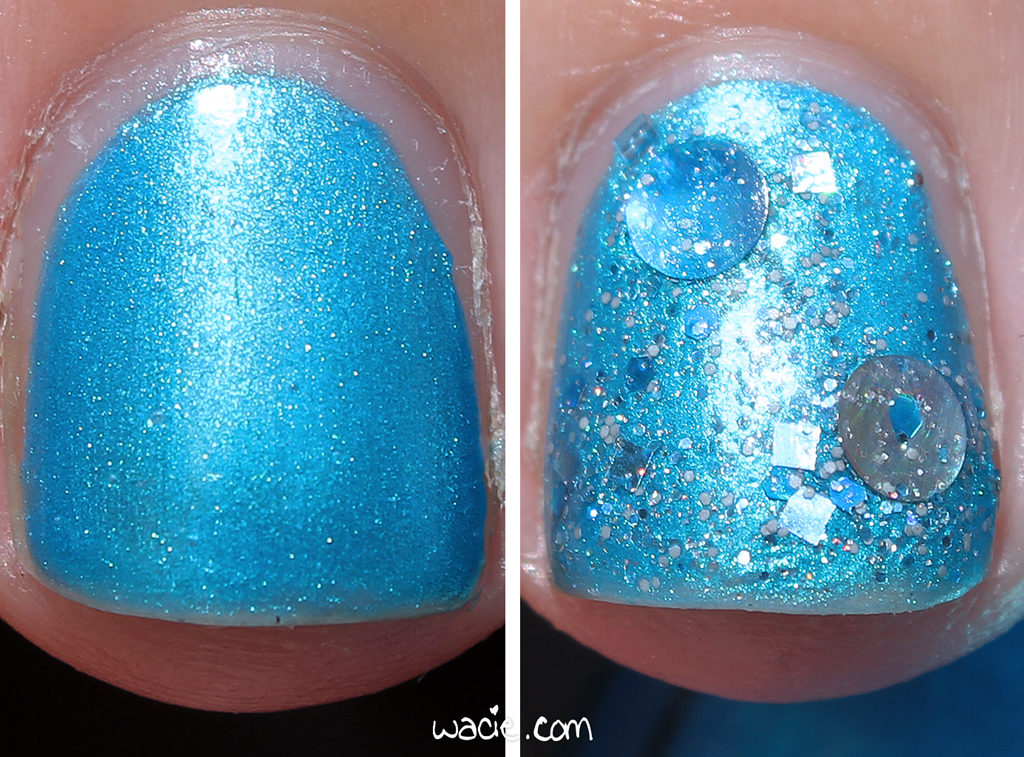 Wintrella is a glitter topper I made myself! It was one of my early attempts at polish making, and is essentially every blue and silver glitter I had at my disposal. I love icy glitters on icy blue, and this is a look that could work in the fall just as well as the summer.
Love Nails might have been discontinued by Sinful Colors; other SC polishes are sold in stores. I have four bottles of Wintrella, let me know if you want one!
I bought Love Nails myself.
I made Wintrella.