Happy Monday! This post is going up a little late. Today was my day off and I was lazy all day. There's a lot of fun happening this week though; The Indie Shop Atlanta is this weekend, and I'm putting my mani together for that. I'm dying to go! I hope I'll see some of you there, and I can't wait to show off my haul. That said, let's dive into my mani for the week! This is Blue-Eyed Girl Lacquer's Fare the Wind with Lynnderella's If the Shoe Fits.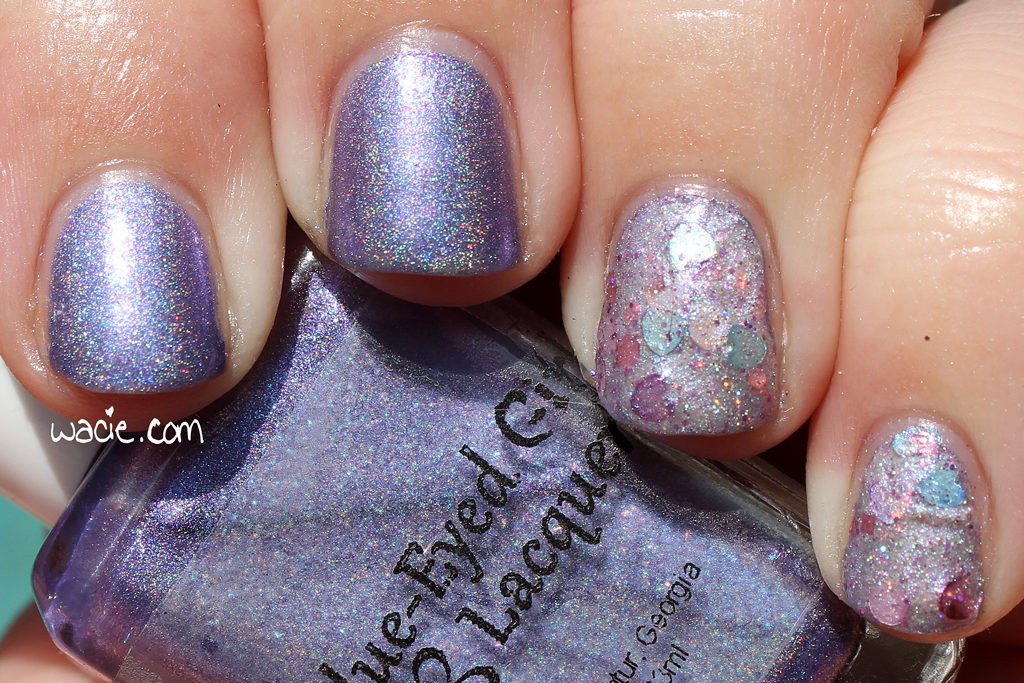 Fare the Wind is way prettier than I remember it being when I swatched it three years ago. The purple is a nice mid-tone purple; it's a strong shade, but the holo doesn't overpower it, and the blue flakies in there don't get lost. The sunshine overpowered it a little, but you can still appreciate it. I love this shade, and I love digging out shades that are a couple years old and were possibly forgotten about. In a community like ours, where we're always excited about whatever new polishes are on the horizon, it's important to shop our stashes and give love to polishes we have (she says, as she prepares to max her credit card out at TIS Atlanta).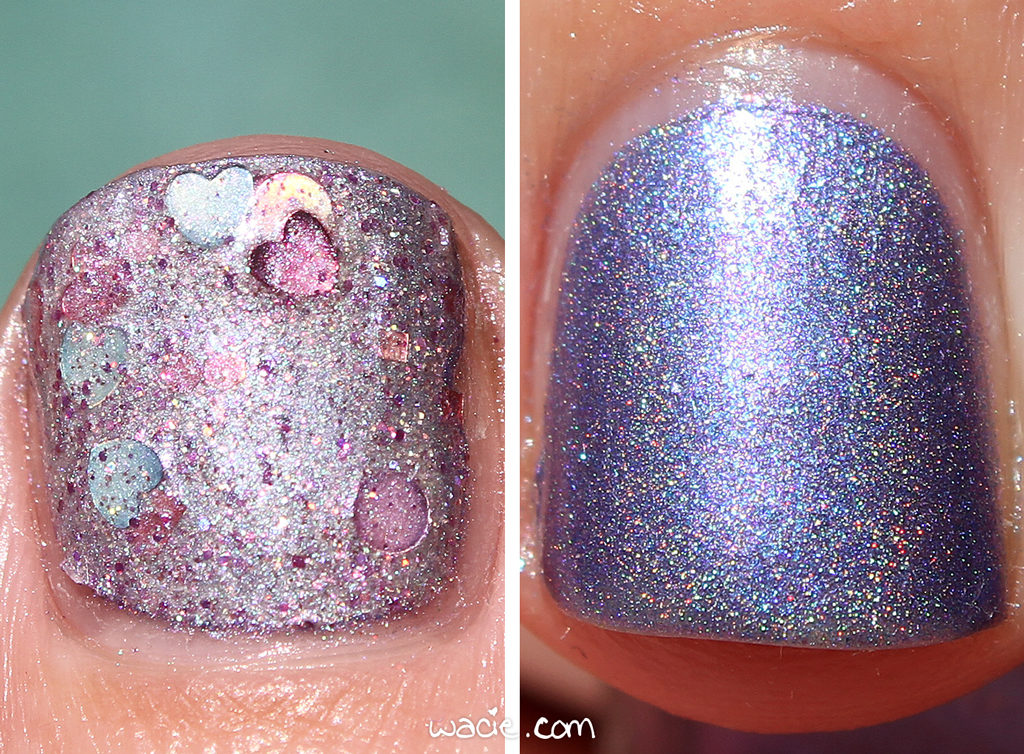 This is actually the first time I've used If the Shoe Fits. I fell in love with it when I bought it, and then I forgot about it. I'm actually wearing it here over Fare the Wind, and it's so shimmery that I didn't need to wear it over anything. I'm a sucker for anything with heart-shaped glitter in it, so this was an easy buy for me. Can't wait to use it again!
Blue-Eyed Girl Lacquers are available from their online shop; they're currently closed, but will return soon. Lynnderellas are sold on eBay and their website.
I bought these polishes myself.