Hello again! Today's post is a quick one. This was a look I did that was supposed to be a Manicure Monday post, but for whatever reason, was never posted; it was definitely from November, which was a hugely busy month for me. In any case, I'm excited to finally show you this look. I used Indigo Bananas's Do You Have a Flag? and Model City Polish's Punk Rock Princess.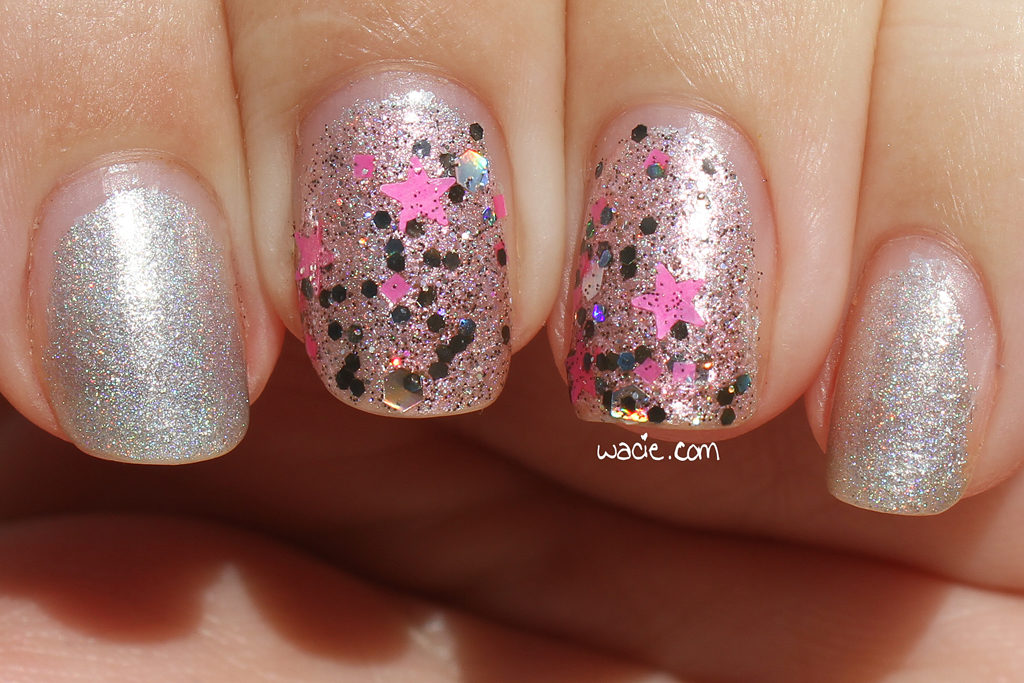 One day a few years ago, I realized I needed a white holo, and Do You Have a Flag? was the first one I stumbled upon. It's a polish with a lot of dimension; not only is it a bright white holo, but it's got some frost to it, and some silvery-white flakies to make it interesting. It's a great polish.
Punk Rock Princess, on the other hand, was not a planned purchase, but it's not like I wasn't going to buy a polish called Punk Rock Princess. This is a polish I love, though. It's got loads of chunky glitter, so even if it had a different name, I'd still love it. The colors are a wee bit edgy, and really pop over the white. The base has a pink tinge to it, and I'm not sure if that's intentional, but I kind of like how it transformed the white to a light pink. The holo goodness is still visible underneath, but it added a bit of variety to the look.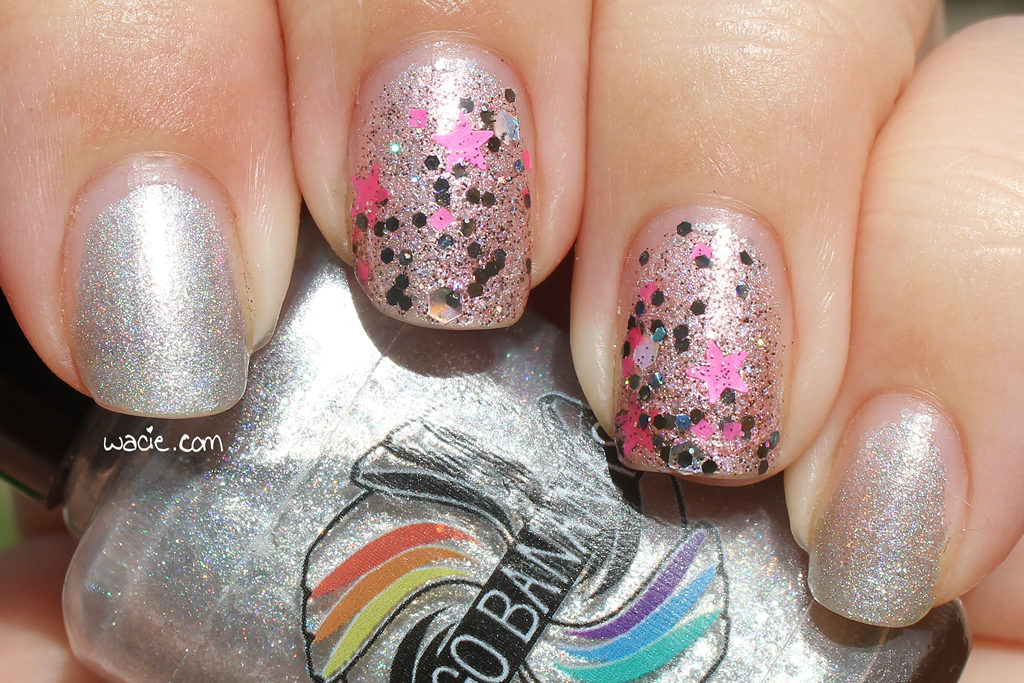 Do You Have a Flag? looks like it might have been discontinued, but other Indigo Bananas polishes are available on their website. Model City Polish isn't making polish anymore (sad).
I bought these polishes myself.