Happy Monday, reader! I have another easy/lazy nail look this week. For this look, I used Elevation Polish's The Merchant's Son under Ciaté's Snow Globe. It's opalicious!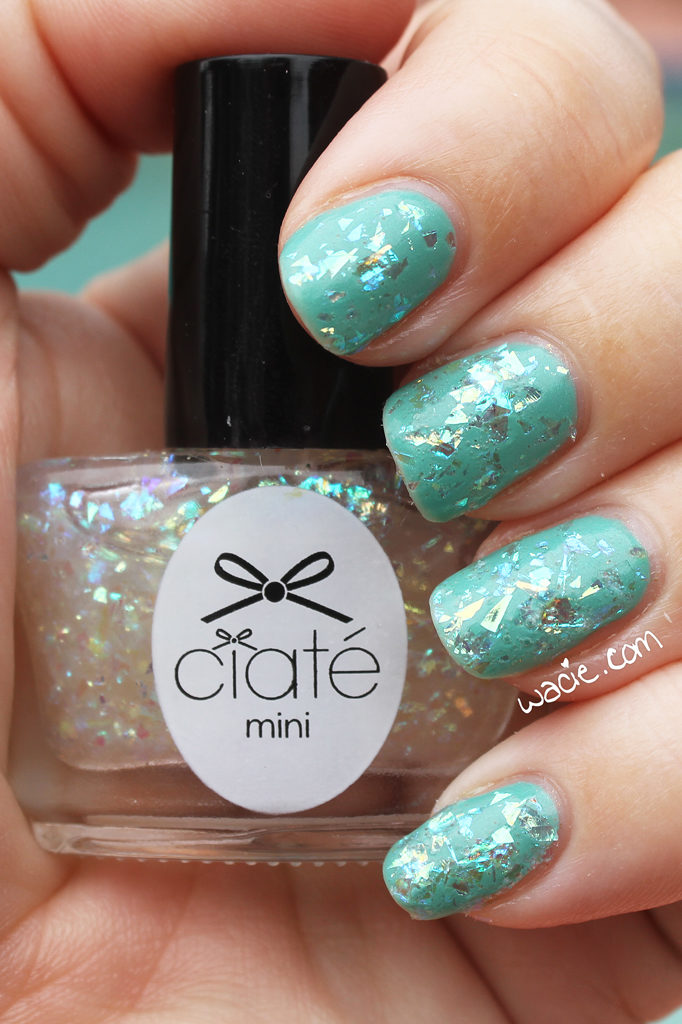 Snow Globe was the main polish I wanted to use here. I was such a huge fan of these shredded iridescent toppers when they came out; even now, I still can't get over that Mylar-esque shine and all those colors. Of course, this is as bumpy as it looks; one coat of Seche Vite wasn't enough to smooth down all those jagged edges. For this reason alone, I'm glad we moved onto flakies.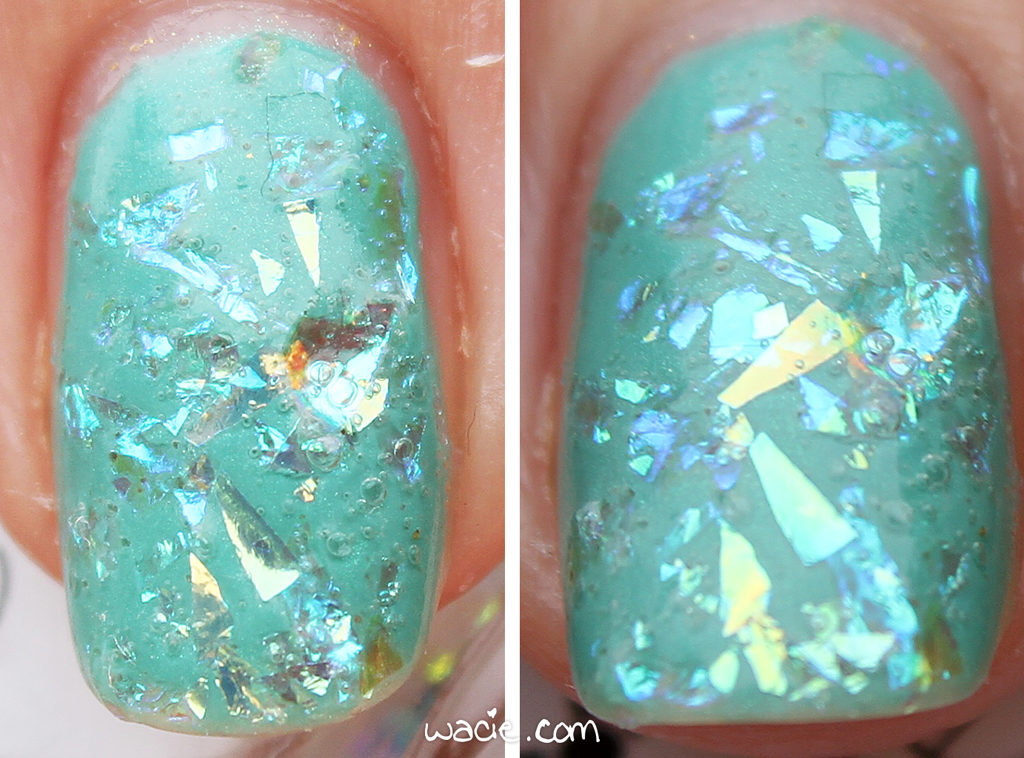 The Merchant's Son, as you see it here, is a former thermal polish. I even dug this one out hoping for the thermal effect to add some complexity to this look, but alas, thermals don't transition forever. There's a fine green shimmer in here that got a little covered up, and definitely doesn't come out on this cloudy day. You'll have to take my word for it.
Elevation Polishes are sold in their online shop. Ciaté is sold at Sephora.
I bought these polishes myself.