Happy Monday, reader! A lot of polishes found their way into this week's Manicure Monday post! For this first-time ombre, I used Essie's Go Ginza and Devil's Advocate (thumb and pinky, respectively), Ciaté's Pillow Fight (index), Julep's Charlotte (middle), Chanel's Provocation (ring), and Revlon's Hearts of Gold FX. I also used Seche Vite and Essie's Matte About You matte top coat.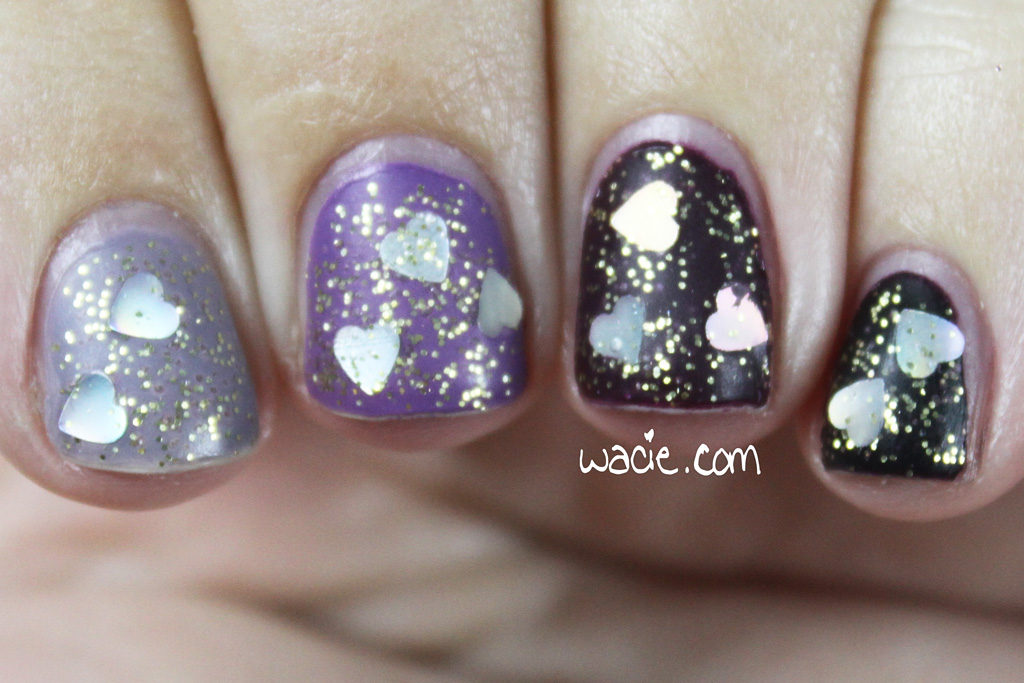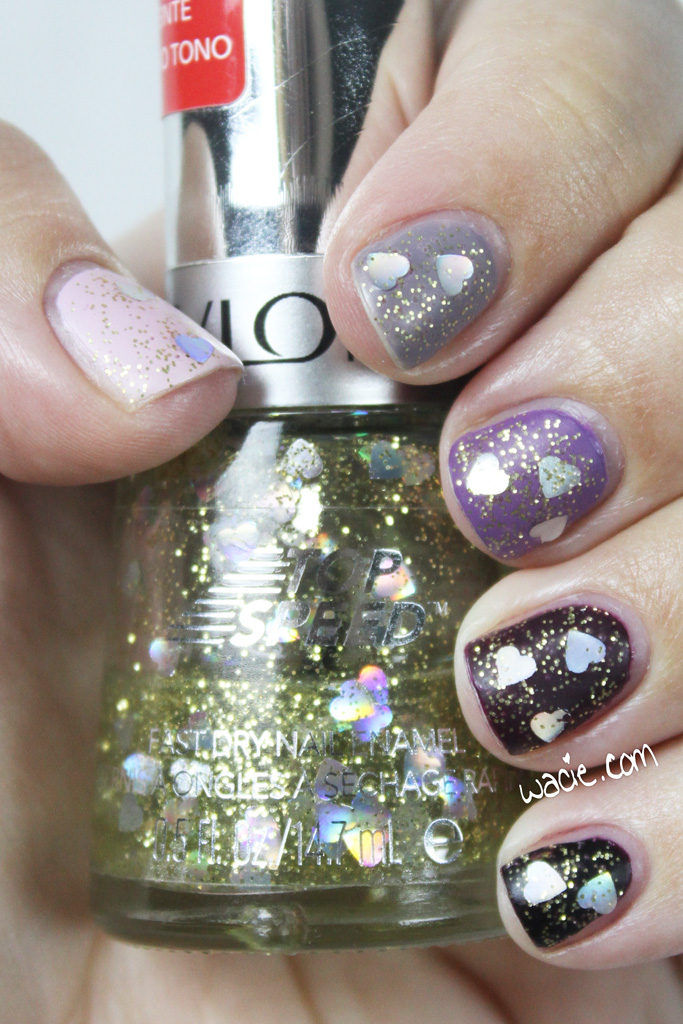 So after last week's break, I actually broke the same nail again and just gave up and cut them all down. I forgot how hard it is to have short nails! I mean, obviously it's not like having long nails, but there's a challenge in there. I can't scratch my back as easily, for example. It's also harder to paint them, because the edge is so near the fingertip, I can't wrap the edges as well. They're already worn on some nails. It's sad; this mani is going to be chipped to hell by tomorrow.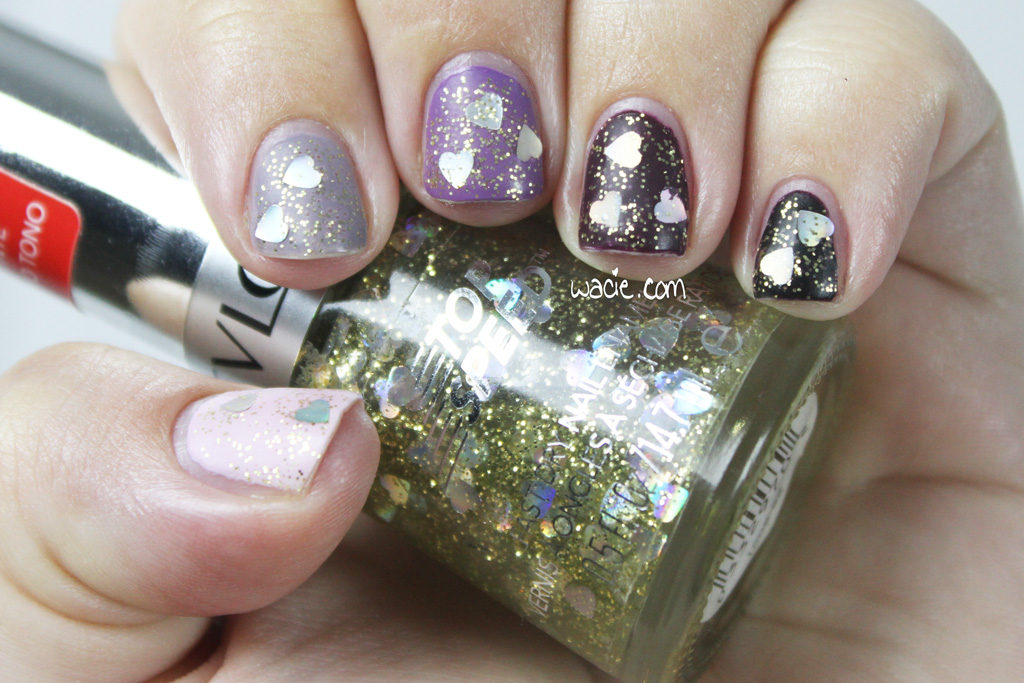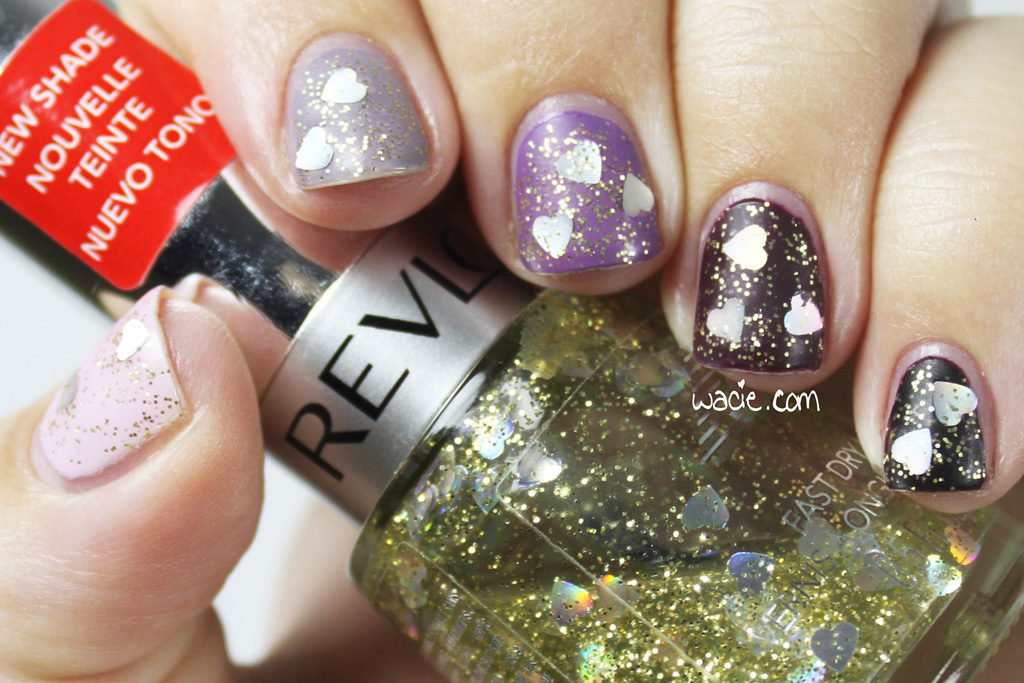 At first, I was just going to use Charlotte as the base on all five nails, but I decided that was boring. I'd never done an ombre like this before and dug around in the bins for purple cremes. You would not believe the time I spent looking for four more purple cremes. Turns out, these are like the only five I had! How is it possible that I can have 1,400+ bottles of polish but practically no purple cremes? I actually did have a few more but most of them were similar shades and didn't make a difference. I don't like how some of the purples are warm and some are cool, but the glitter looks good over all of them at least.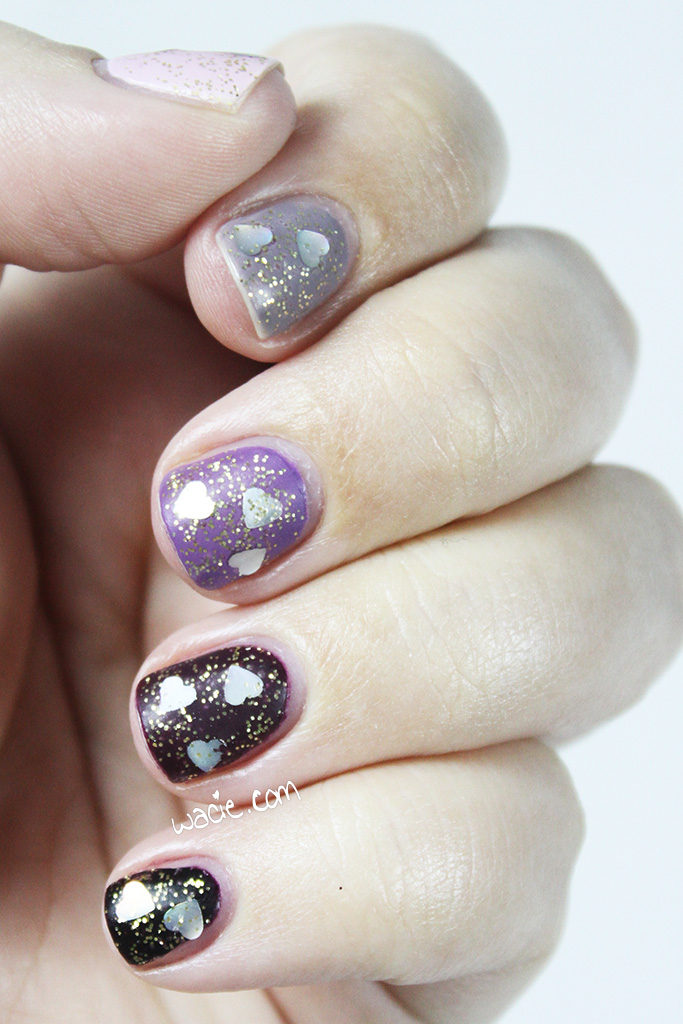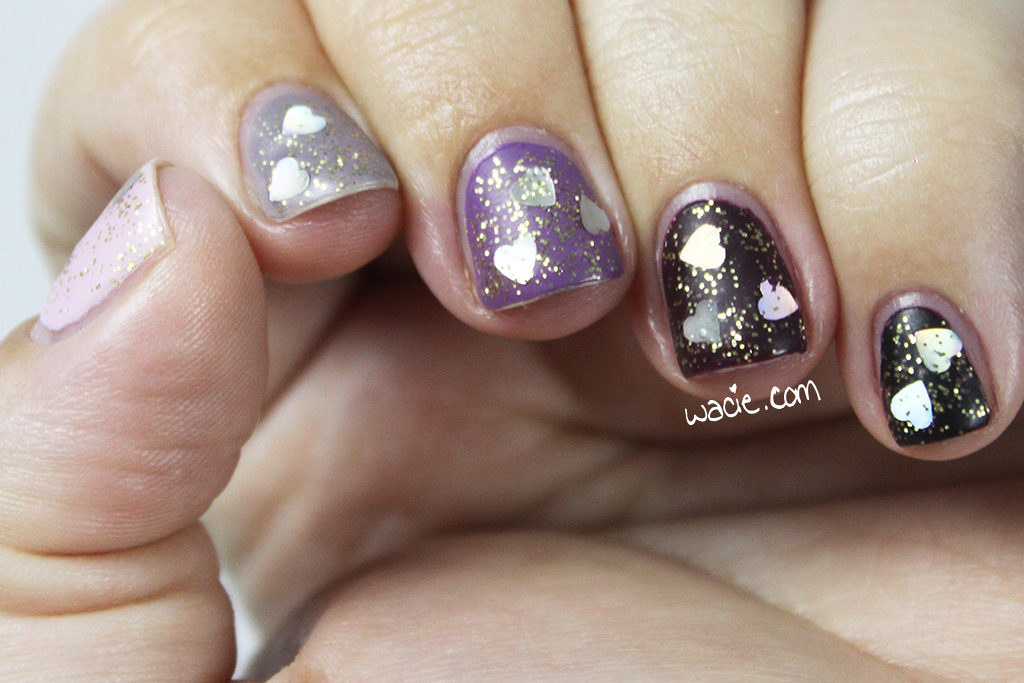 Hearts of Gold FX is such a fun topper. I love glitter toppers and I love shaped glitters. I love finding mainstream polishes with shaped glitters. I've worn it on the blog before, so this time I used the matte top coat to make it extra different. I love the way it looks mattefied! The glitter looks different over every nail, but I think I might like it best over the lighter shades, where the glitter blends in a bit more. In the sunlight, even though it's mattefied, it's still blinding.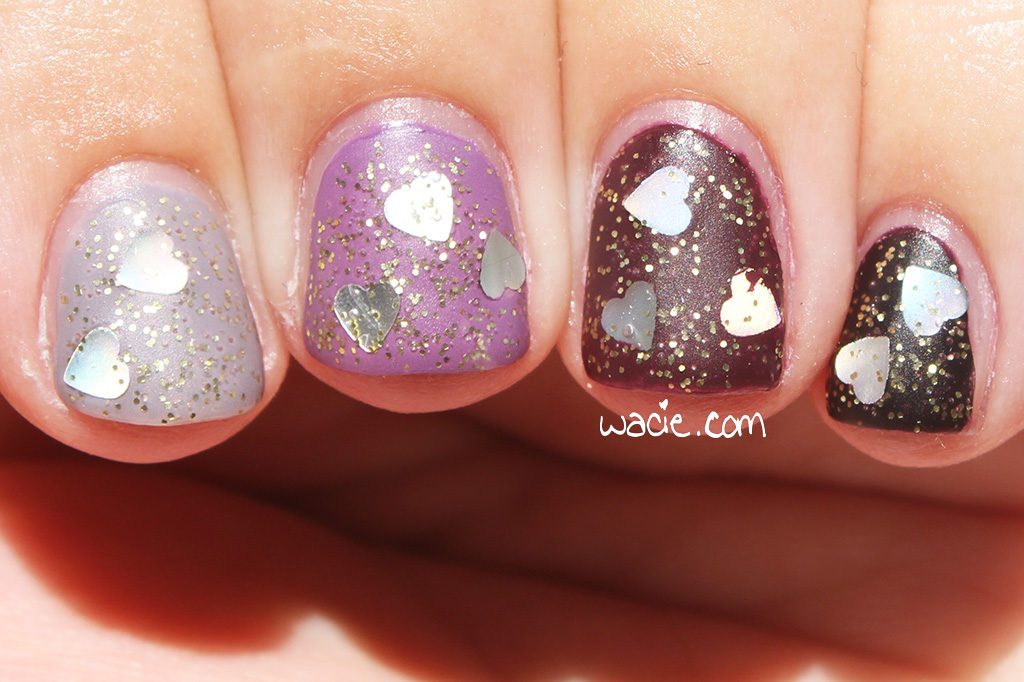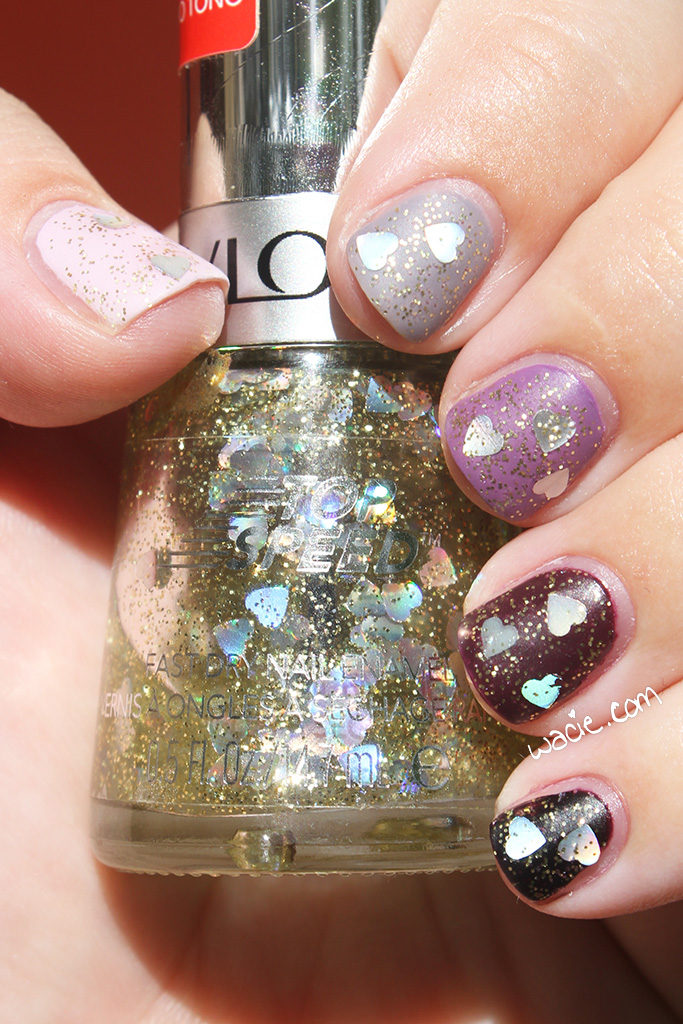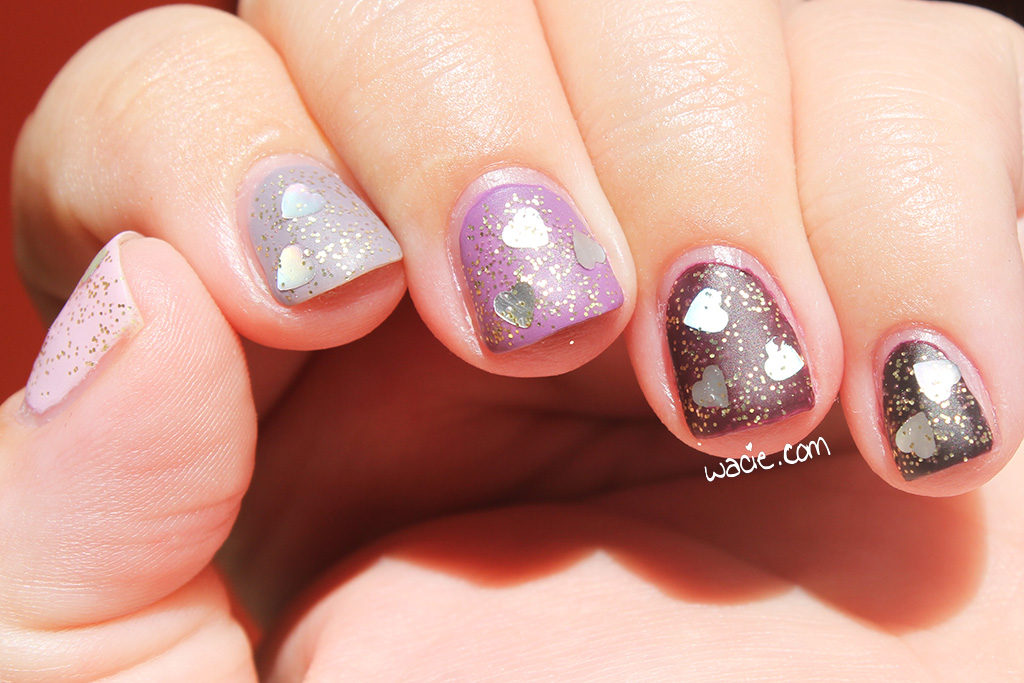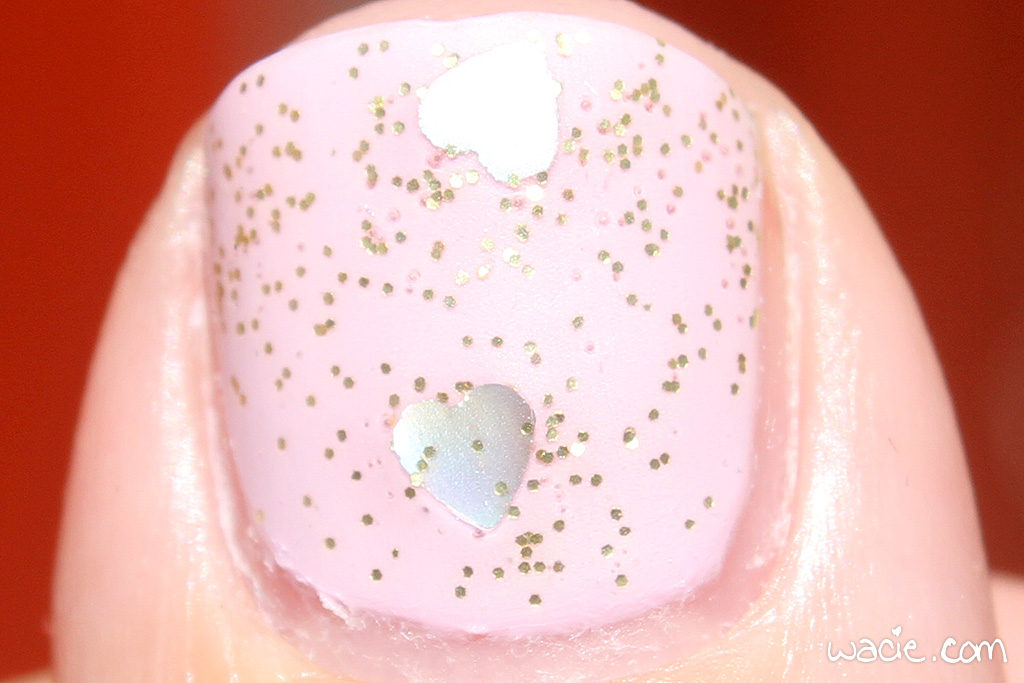 Essie and Revlon are sold in stores nationwide; mine likely came from Walgreens. My Chanel is from Nordstrom. Julep polishes are sold on their website and other stores. Ciaté is sold at Sephora.
I bought these polishes myself.