Welcome back! Today's swatch is a pretty basic one. Everyone knows I love a red creme, and even though this is one you can't get anymore, it's a good one to have. This is e.l.f.'s Smokin Hot; I'm wearing three coats with one coat of Seche Vite.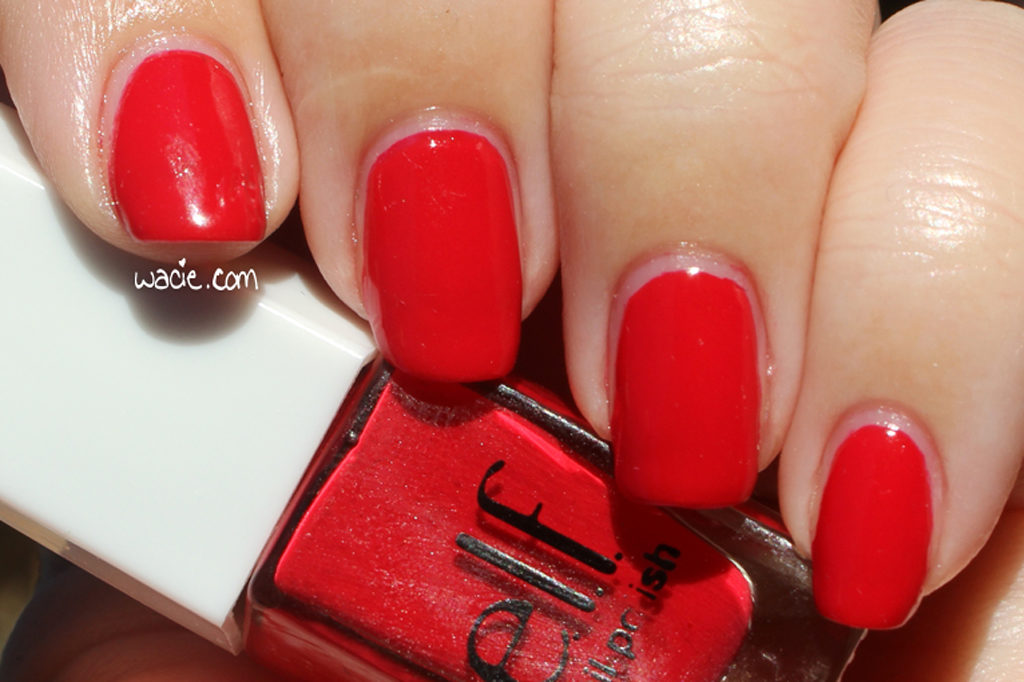 Smokin Hot is, as I mentioned, a red creme. Application was good; the product consistency was on the thicker side, but I believe this is due to the age of the bottle, as well as previous uses. I forget if I thinned it out or not, but it still applied well. I had full opacity by two coats, but I always like to go for three. The polish dried with a glossy finish; I used top coat for protection and shine.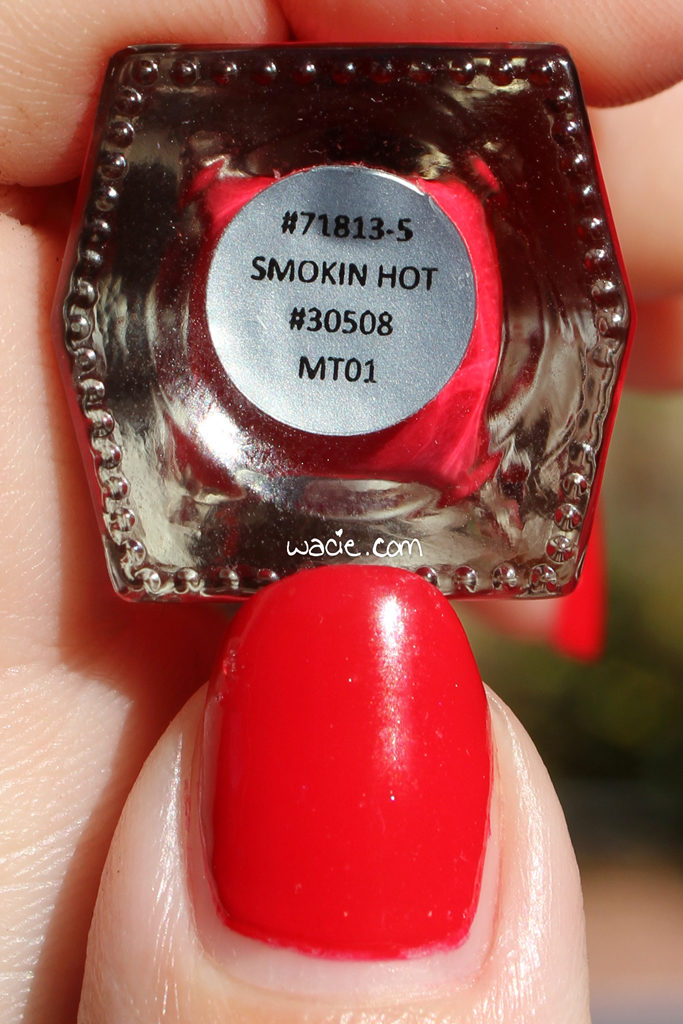 This is a polish I probably didn't even need to swatch. As with most red cremes, what you see in the bottle is what you get on your nails. I can't complain about this polish at all.
This polish was released in a Disney Villains themed set, which has since been discontinued.
I bought this polish myself.