Hello, reader! Bad news, I broke a nail, and I had to cut them down short. It's the first major break I've had so far this year — the last time I had them this short, it was February — and I'm pretty bummed. Luckily, the two polishes I used today look great on tiny baby nails. For this look, I used Digital Nails's Faraday-Glo and Kunimitsu's Beautiful Theory.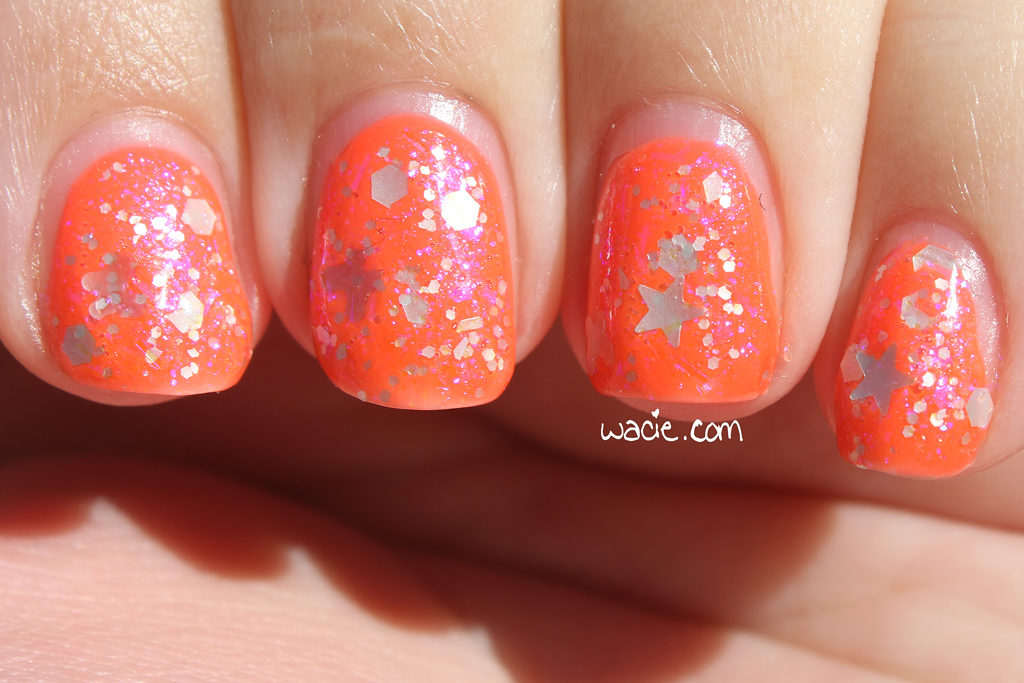 I can't say no to neon orange. This is a great shade. It's super bright even without undies, so much so that my camera struggled with the color quite a lot. Classic neons. There's a fine blue shimmer in here, too, which was a bit hard to see. I covered it up with glitter.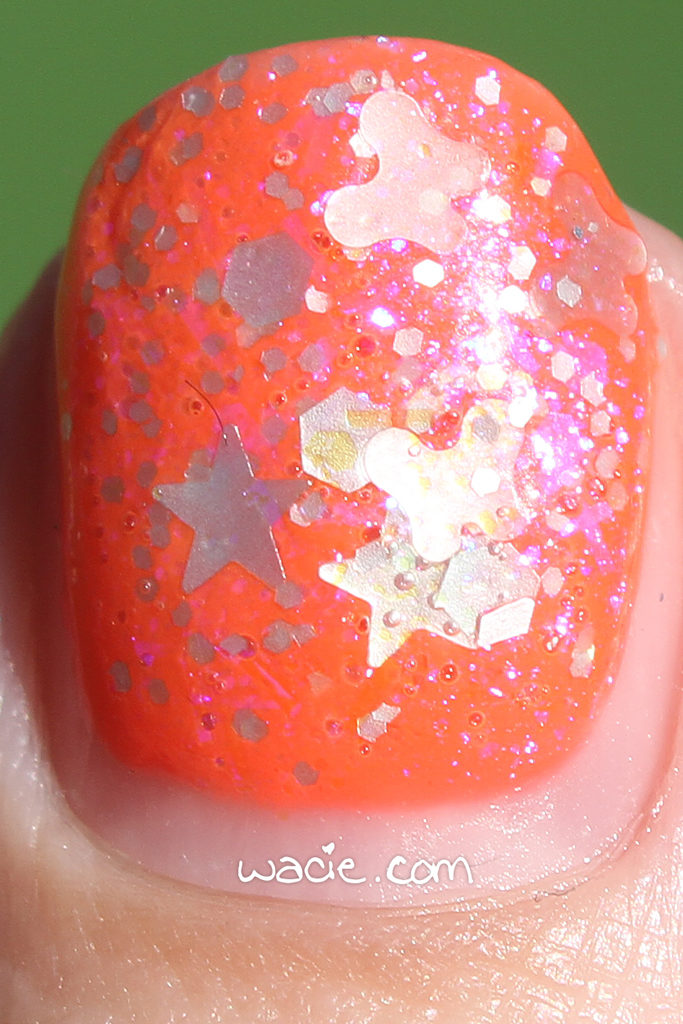 Beautiful Theory is a fantastic topper. I had a hard time getting the shapes out, but on nails for ants, it's not a bad problem to have. The iridescent glitters make the polish, though, and especially makes it pair well with bright orange. Depending on the angle, they look purple or pink. It's really cool.
Digital Nails polishes are available in their etsy shop (though as of this writing they are taking a break). Beautiful Theory isn't currently stocked, but Kunimitsu polishes are also for sale in their etsy shop.
I bought these polishes myself.