Hello reader! It's time for another Hobby Polish Bloggers link-up! Every month, members of this Facebook group choose a theme for a mani; each member's mani can be as simple or elaborate as they want it, as long as it's relevant to the theme. The theme for August is goldfish, and for my look, I used Kunimitsu's Lucky Goldfish and China Glaze's Japanese Koi. See what I did there? I also used Seche Vite and Essie's Matte About You matte top coat.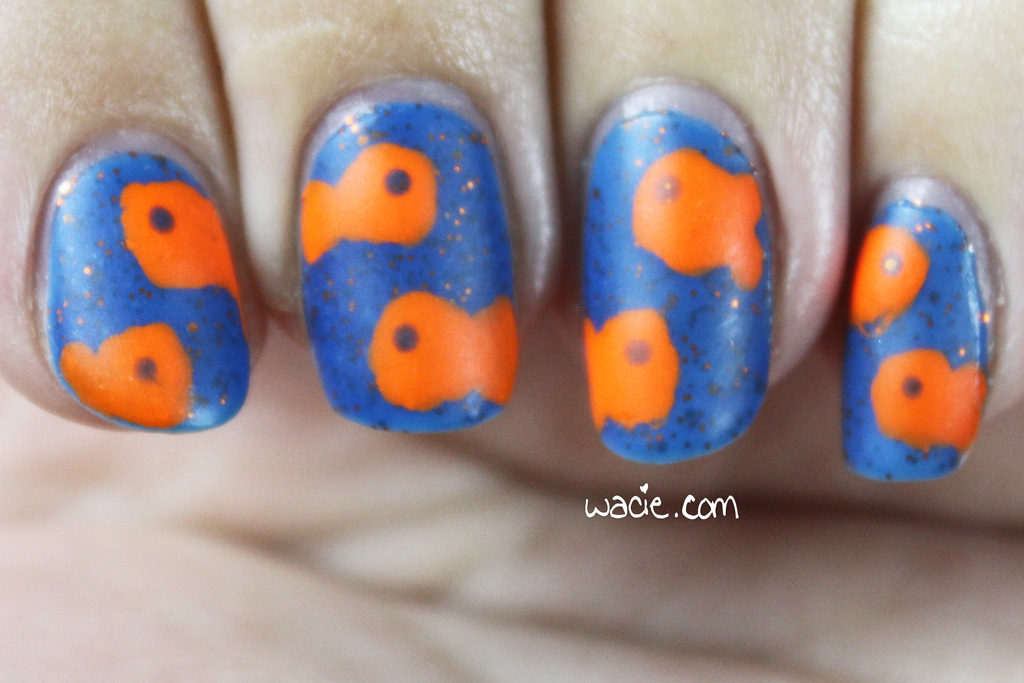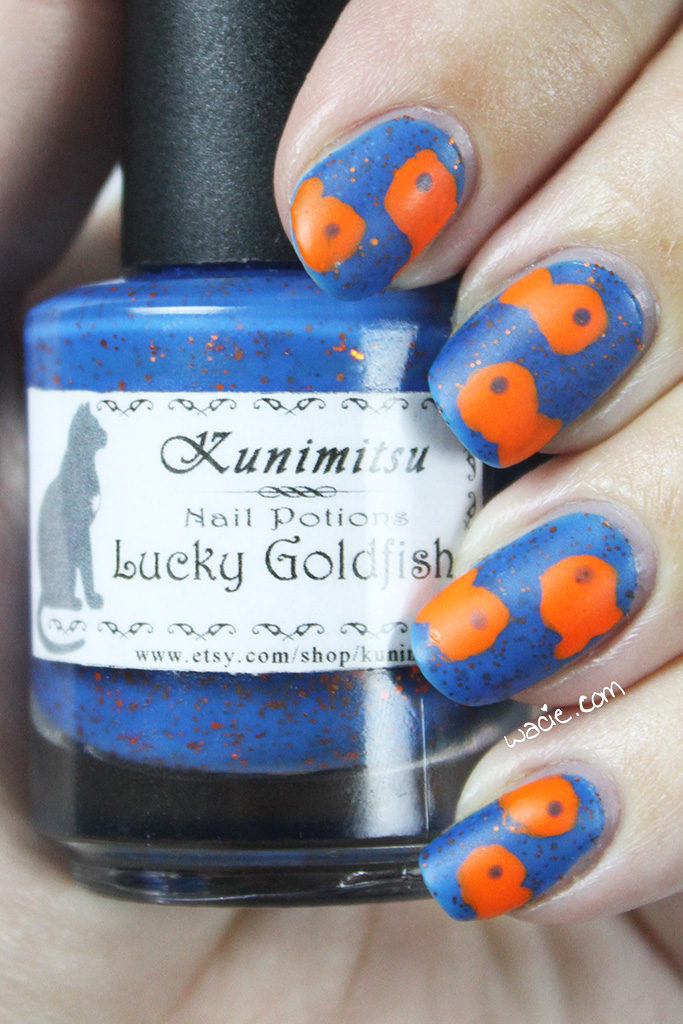 My look was inspired in part by a look from Hey, Darling Polish!; it was just the right amount of cutesy without a lot of effort. A quick glance at my blue polishes led me to Lucky Goldfish, and it was a coincidence Japanese Koi was the orange I picked out. I stopped there because I couldn't find any more polishes with fish-related names.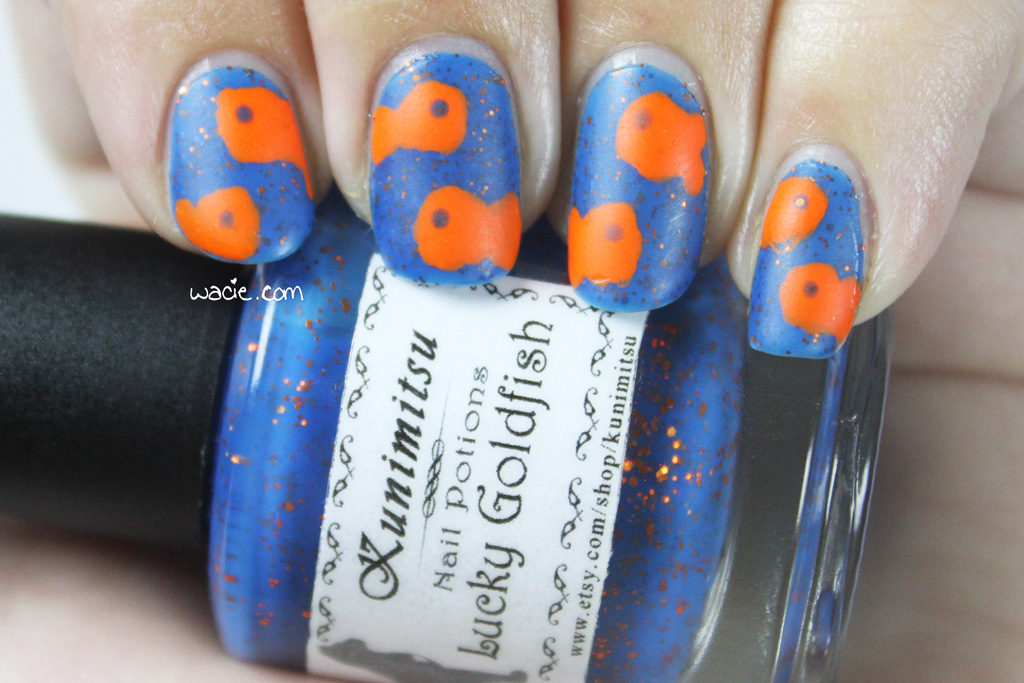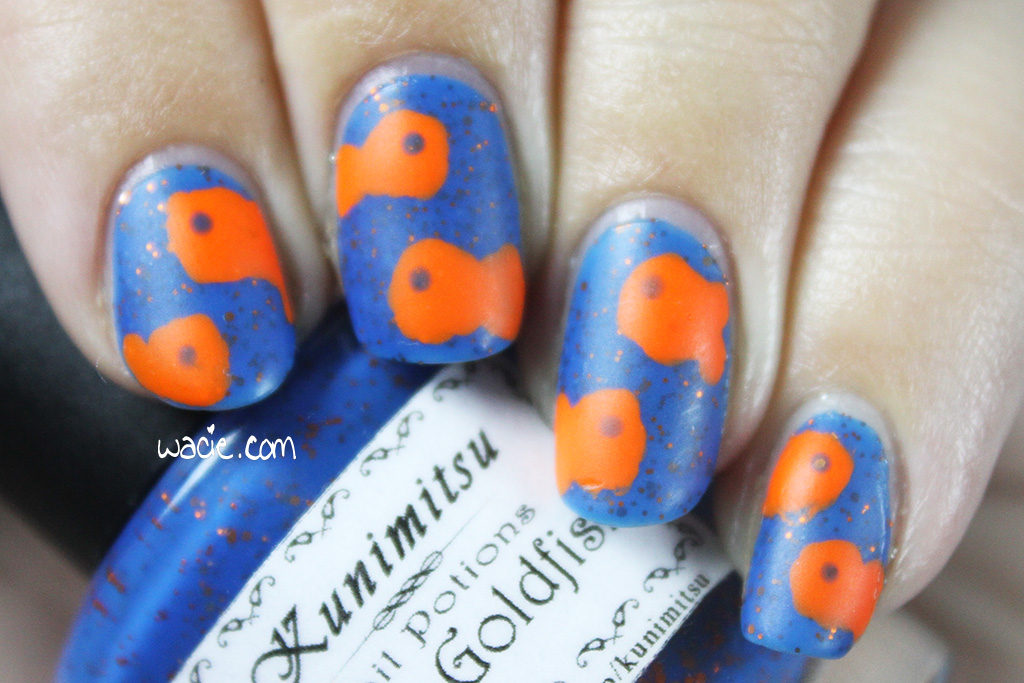 The fish were done by stippling Japanese Koi onto the nail with a dotting tool, first into a teardrop shape for the body, and a wide triangle for the tail. Japanese Koi wasn't quite thick/pigmented enough to competely blot out the dark blue, and coverage isn't very even, but this is only really apparent in photos. It looked totally fine on the nail.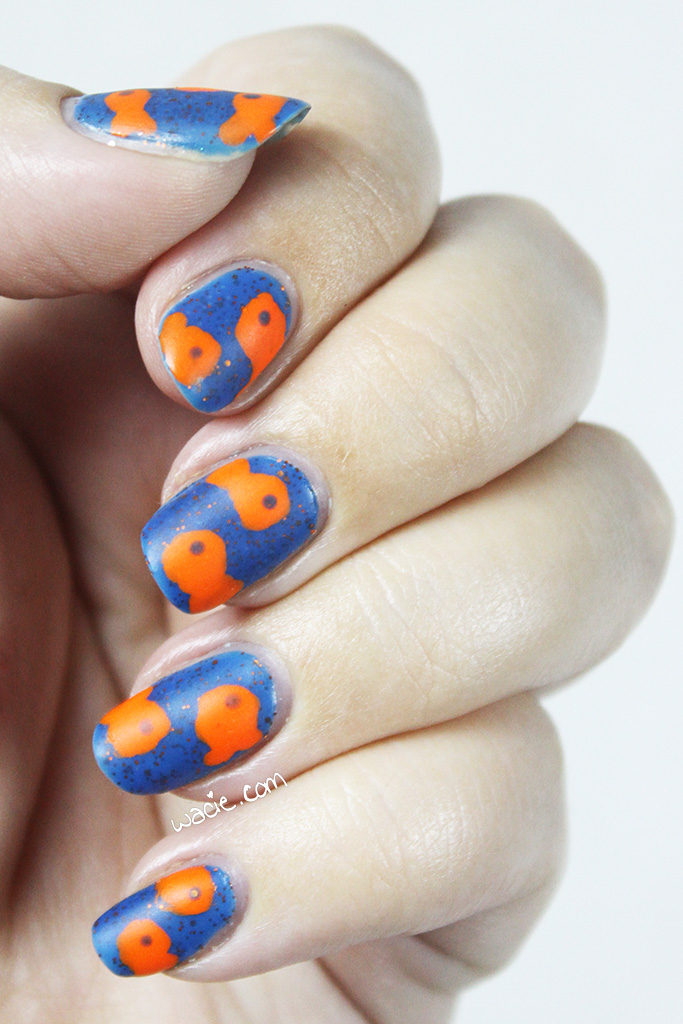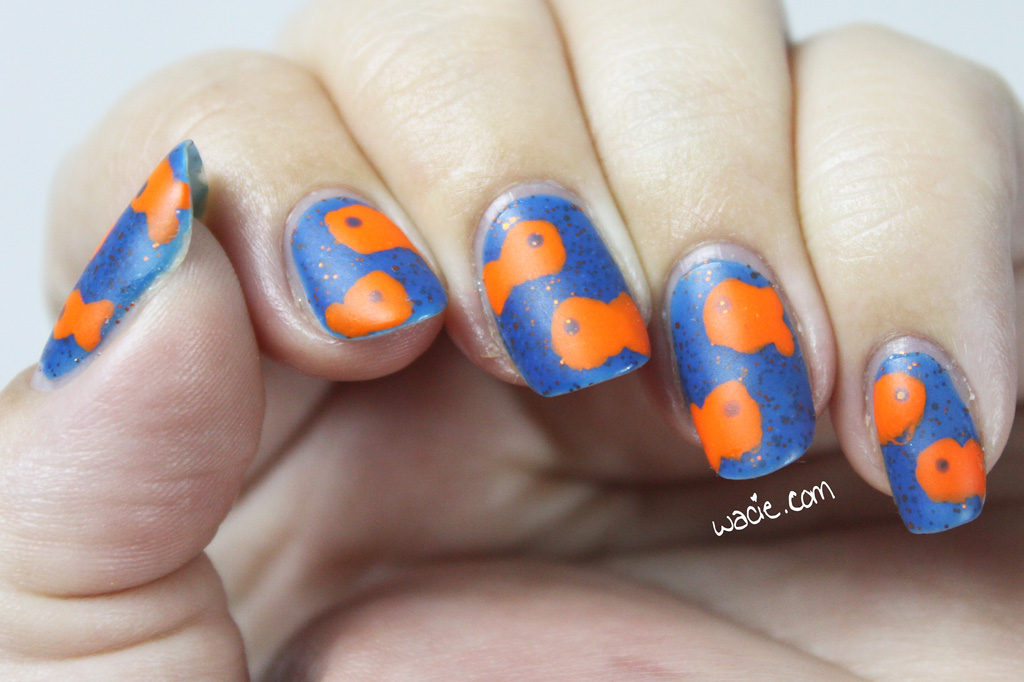 In the sun, the glitters in Lucky Goldfish perk right up. I like to imagine the glitters are the many goldfish of a large school. I also love how this looks mattefied; as much as I love a good glossy finish, there's no glare here to obscure the art.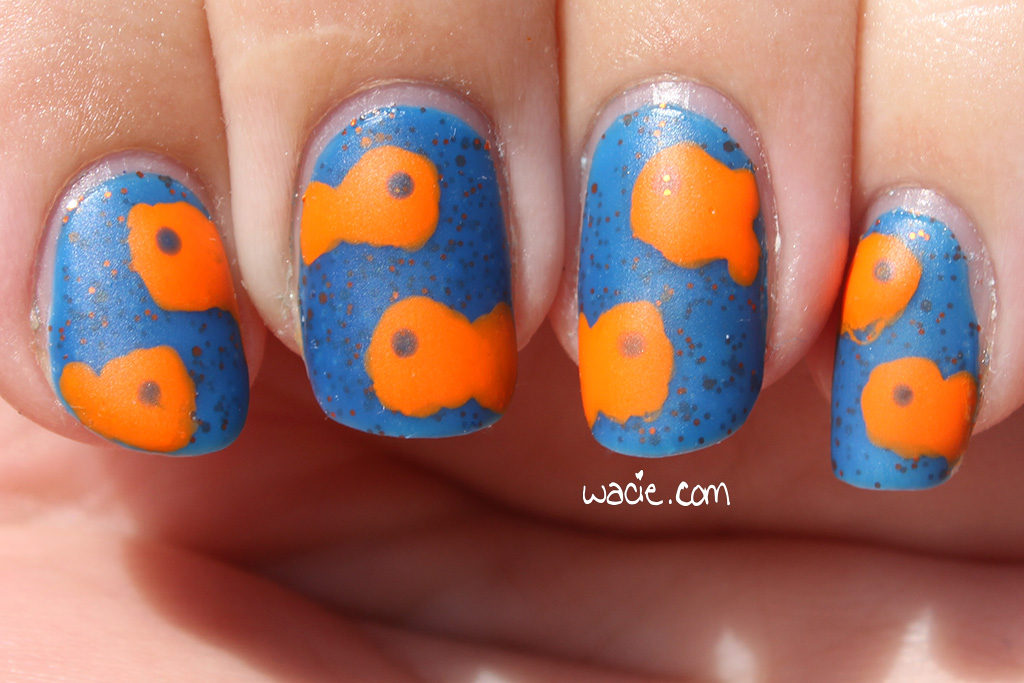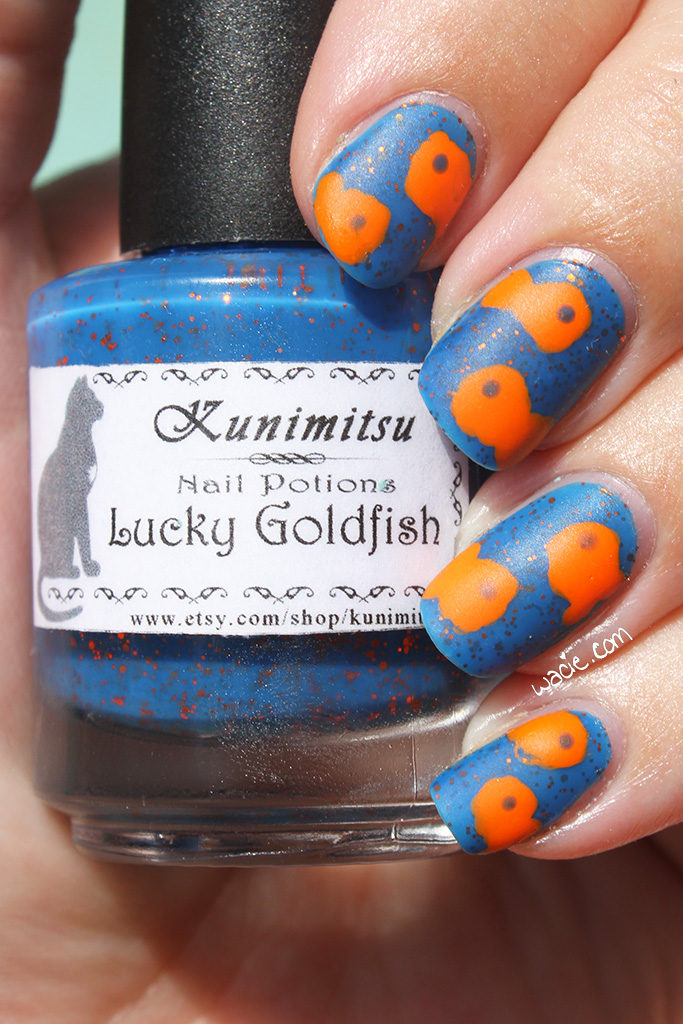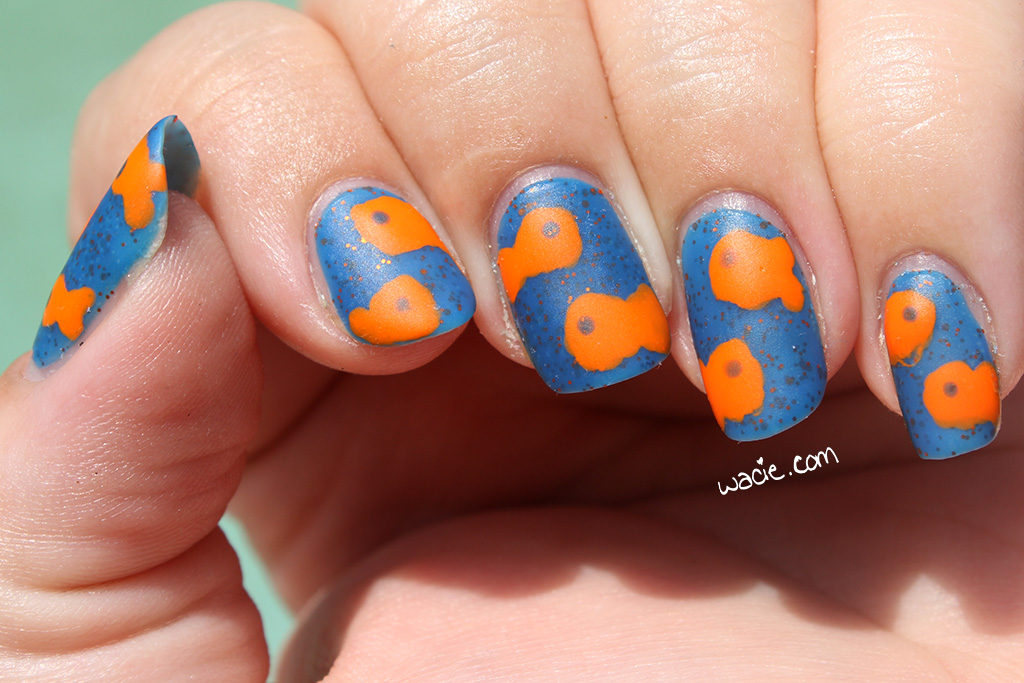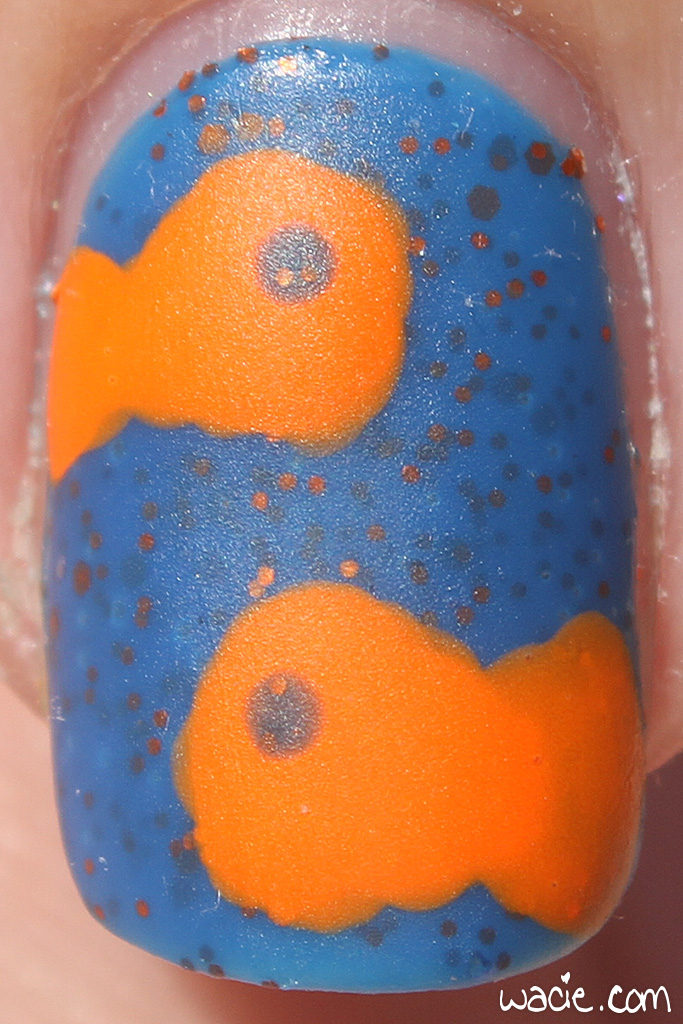 Lucky Goldfish and other Kunimitsu polishes are available from their etsy shop. China Glaze is sold at Sally Beauty Supply.
I bought these polishes myself.
Loading InLinkz ...