Happy Saturday! I'm so excited to bring you today's swatch, because I don't have anything else like it in my collection. This is the Blue-Eyed Girl Lacquer Siren from December 2014, Siren's Holiday Soirée. I'm wearing three coats with one coat of Seche Vite top coat.
Let me preface this by saying I have no idea what caused the huge chip. It's not there in the sunlight photos, which I took first, only in the studio set that was taken later. Such is life with chunky glitter sometimes.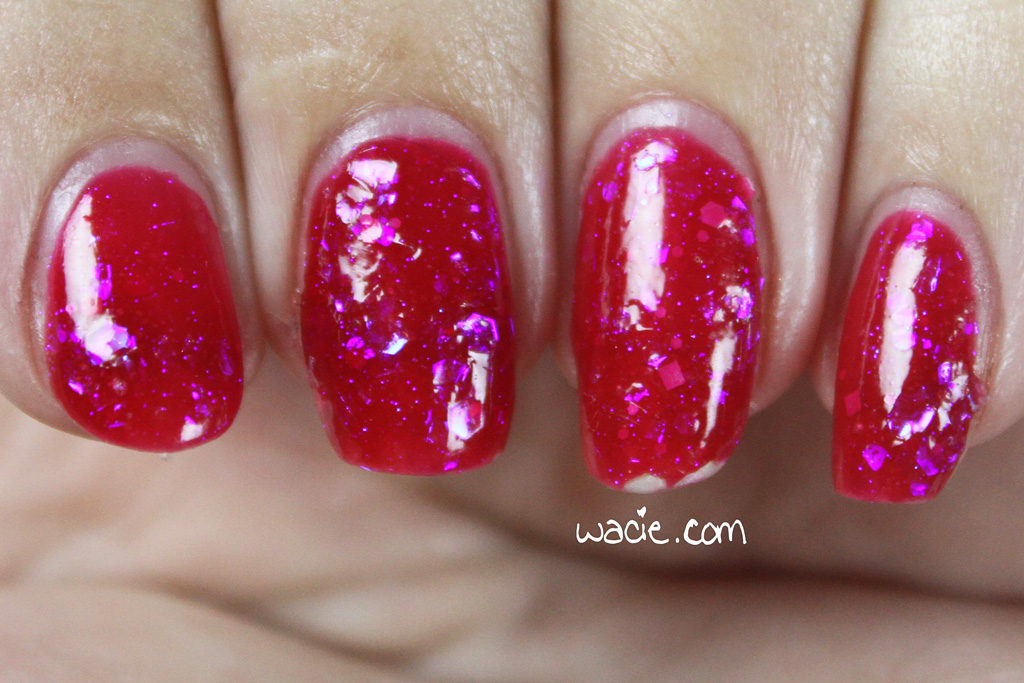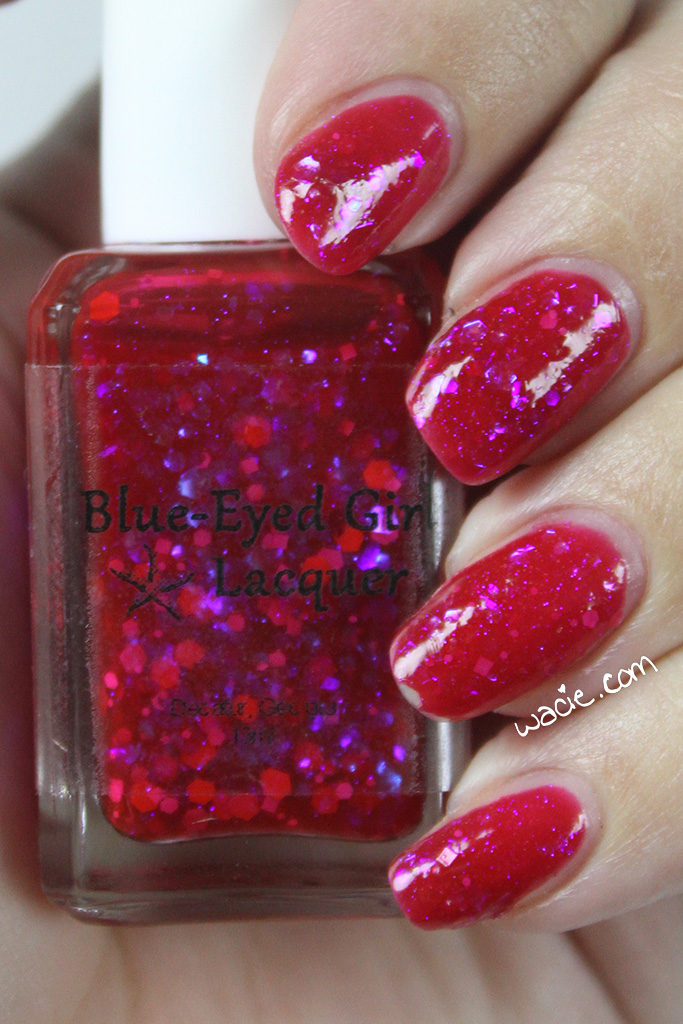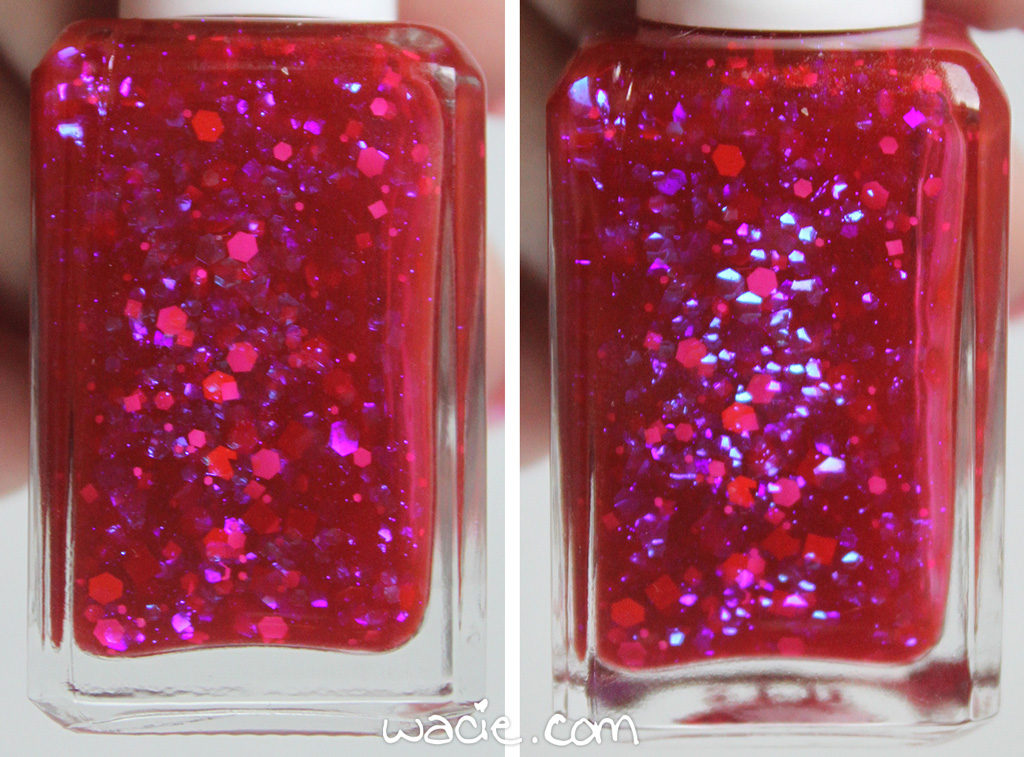 Siren's Holiday Soirée is a raspberry jelly polish with red and pink matte glitters and blue/purple iridescent glitters. The jelly is very translucent, allowing all glitters from each coat to shine through. The product formula supports and distributes the glitters well, but isn't thick. The polish dries quickly and with a glossy finish. Some glitters — notably, the iridescent shreds — don't lie flat or hang off the edge of the nail, and so it can be rough to the touch, rougher than the typical glitter texture. I used top coat for smoothness and extra shine.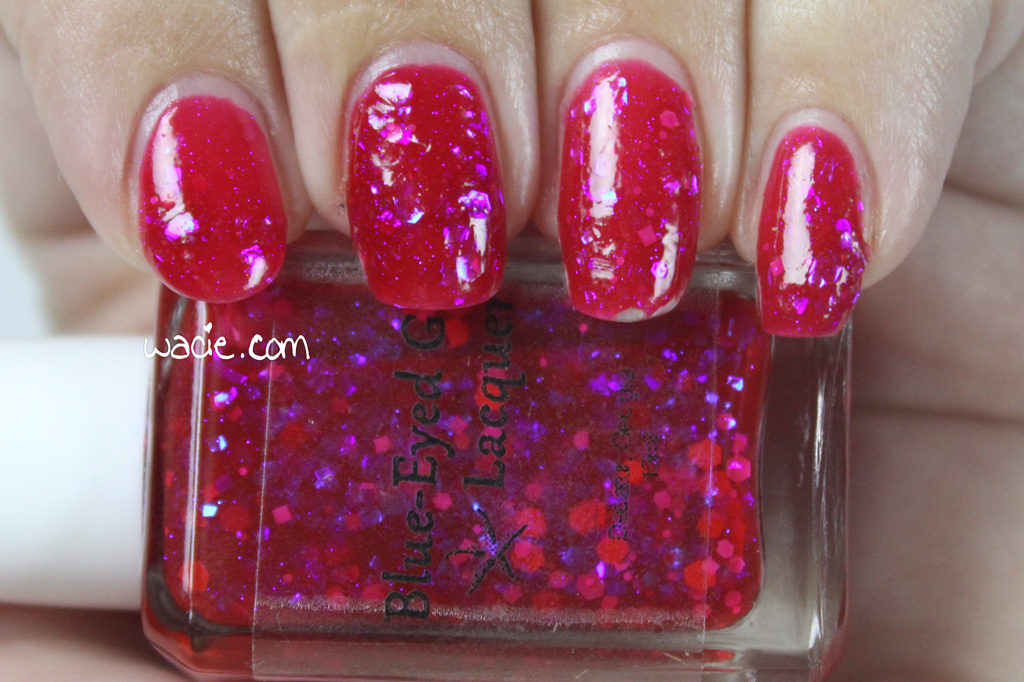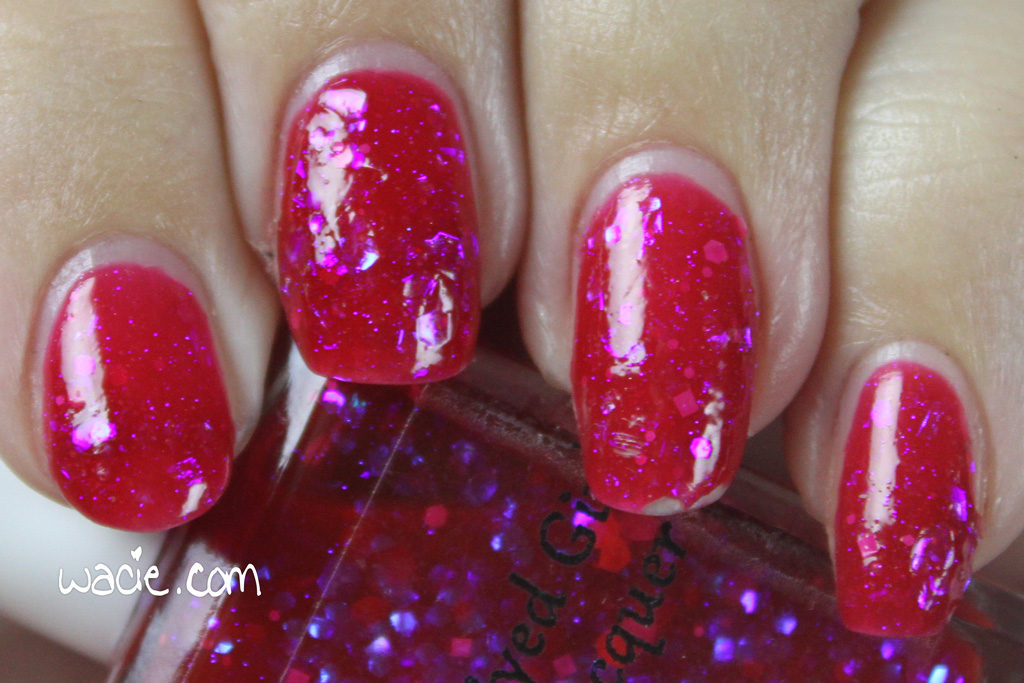 I've gotta say, of all the BEGL Sirens I've worn so far, this is my favorite. I can't get over the iridescent glow. Perhaps glow is not a strong enough word; these glitters are like little blue fires burning inside this bottle. I love the matte monochromatic glitters in here too, I love the texture and solidity they add, but the burning from the iridescents is just too beautiful.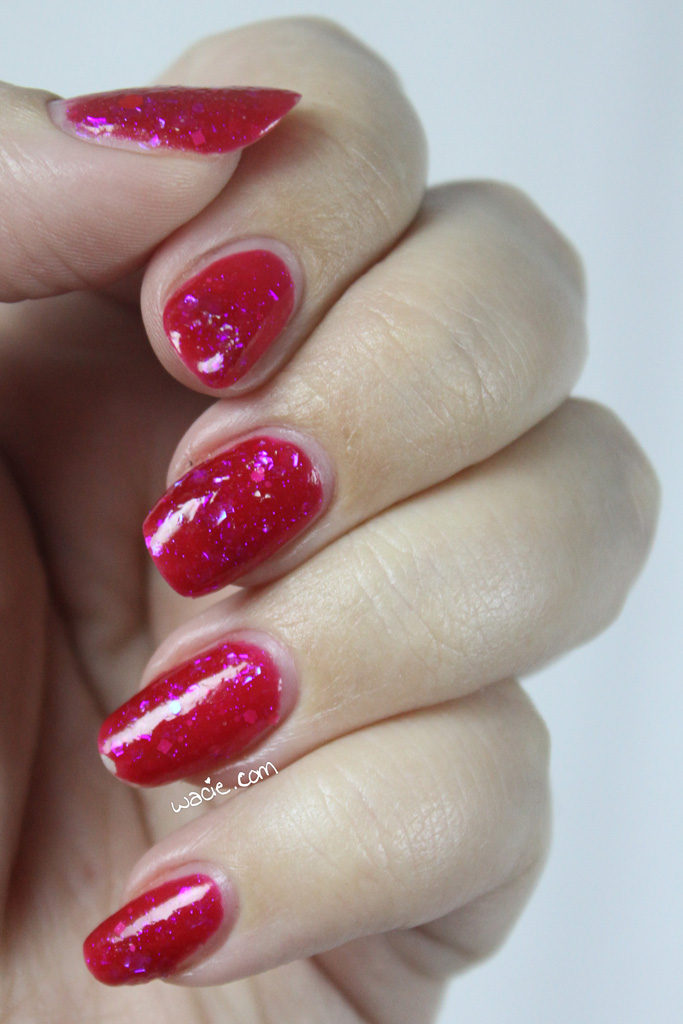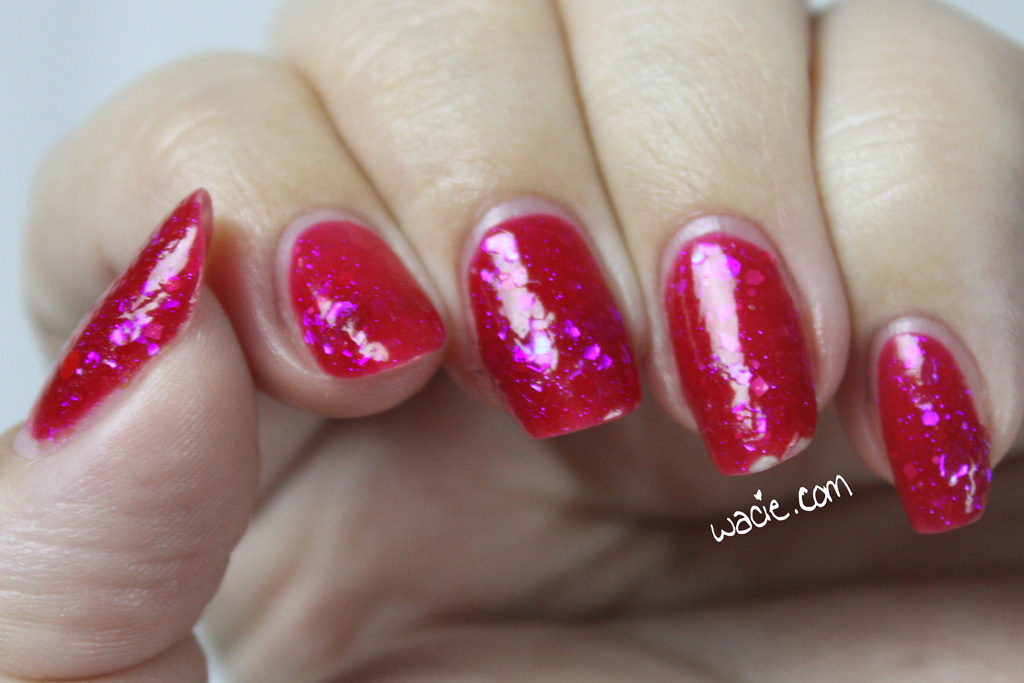 In the sunlight, the burning isn't as strong, but it's still there. In light this strong, you can see all the way through the jelly, and the matte glitters are more visible. I'm really impressed by this polish.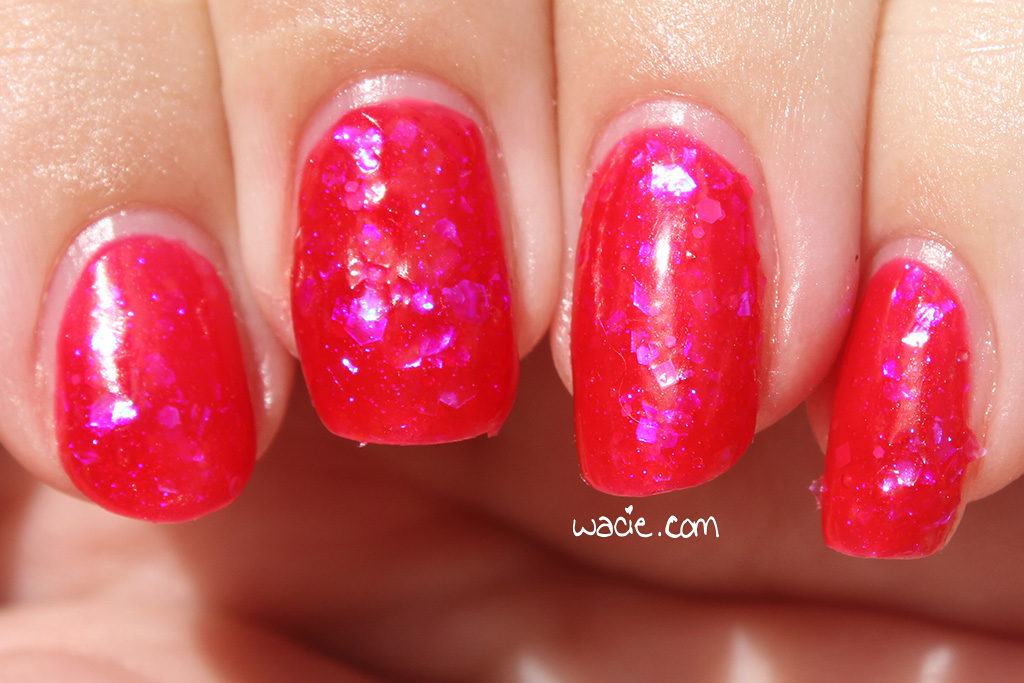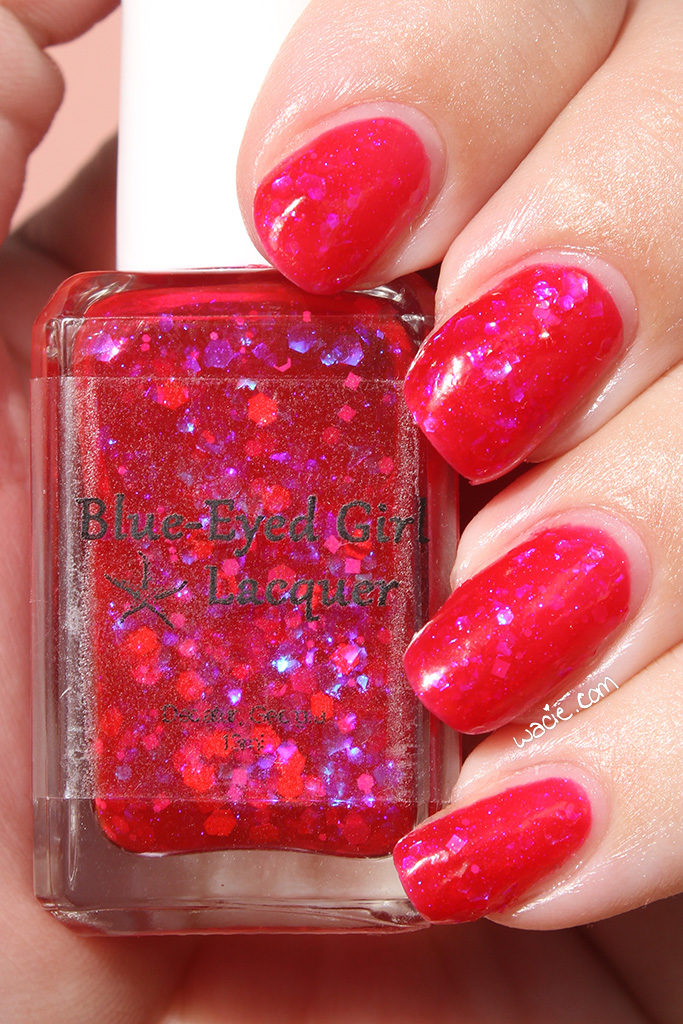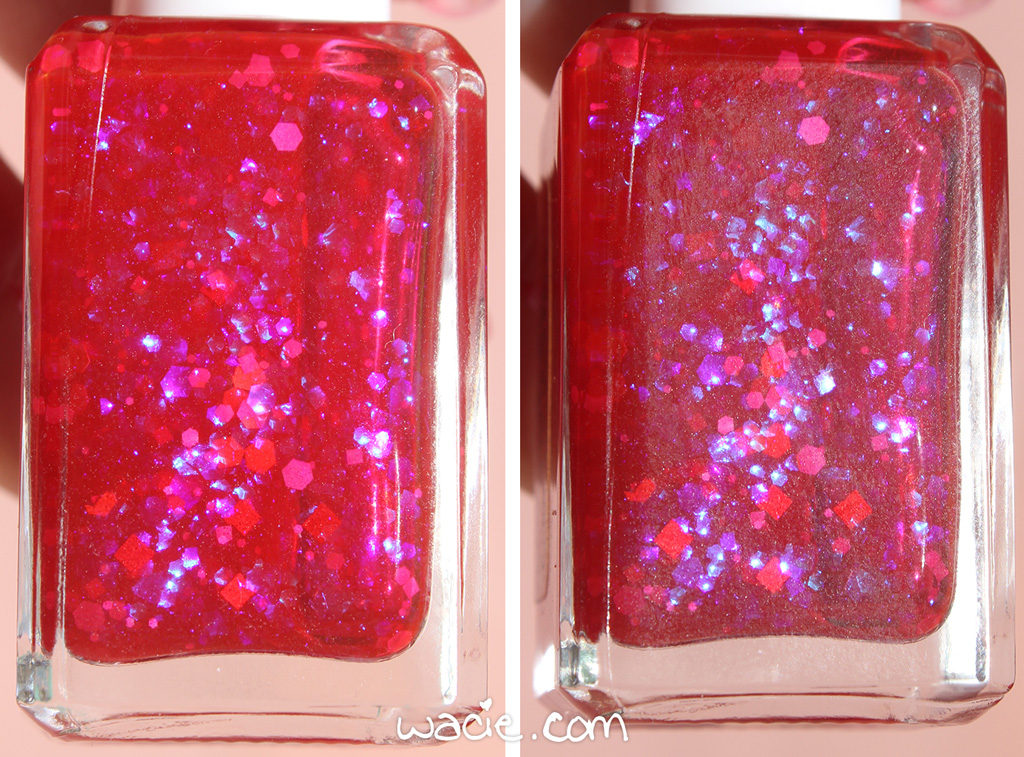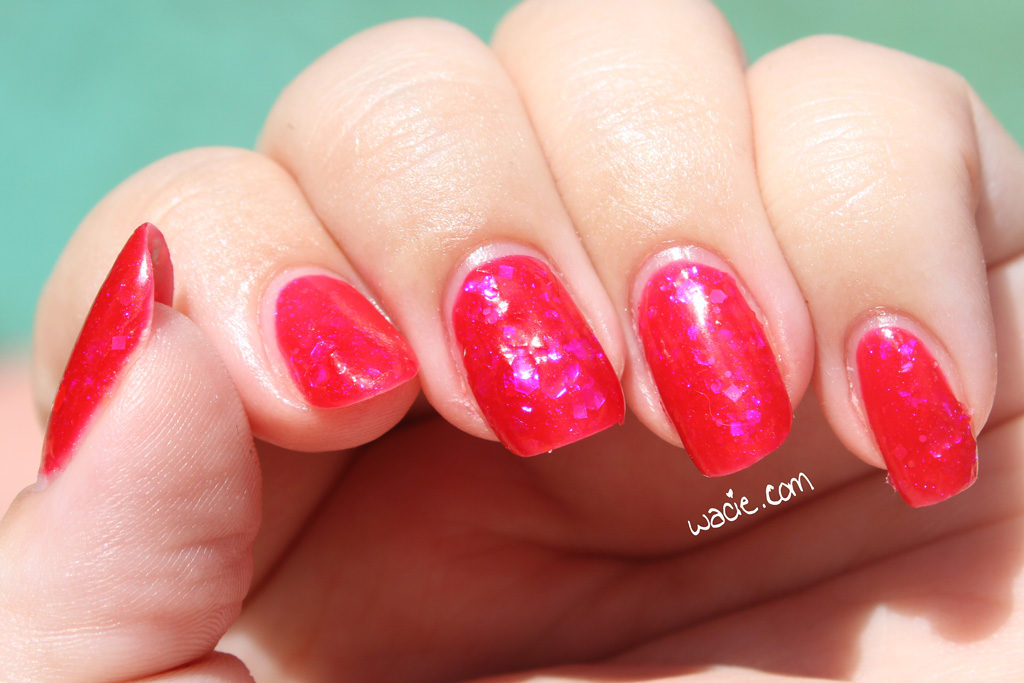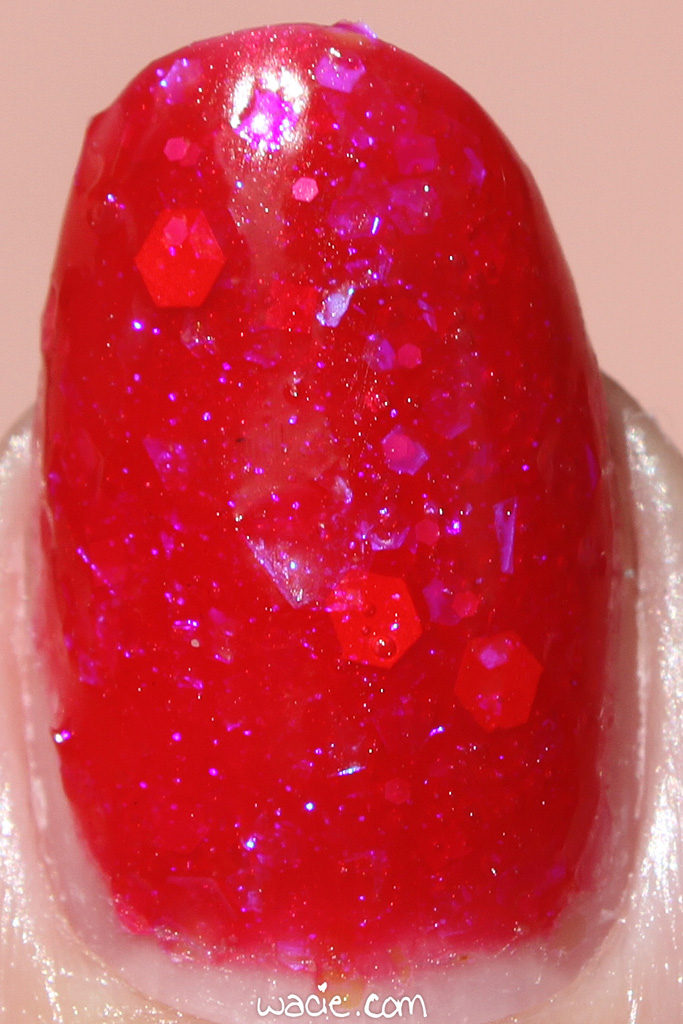 Siren's Holiday Soirée was a limited edition and has since sold out. Other Blue-Eyed Girl Lacquers are available in their online shop.
I bought this polish myself.