Happy Monday! I dug deep for today's mani. I didn't feel satisfied just putting glitter over polish, so I got the holos out and the striping tape. I should do this kind of thing more often. For this look, I used Elevation Polish's Hitsujiyama Park (light pink), Literary Lacquers's Laughs in Flowers (pink stripes), Model City Polish's Pour Me Another (dark pink), and OPI's Pink Yet Lavender (glitter). All photos were taken outdoors in direct sunlight.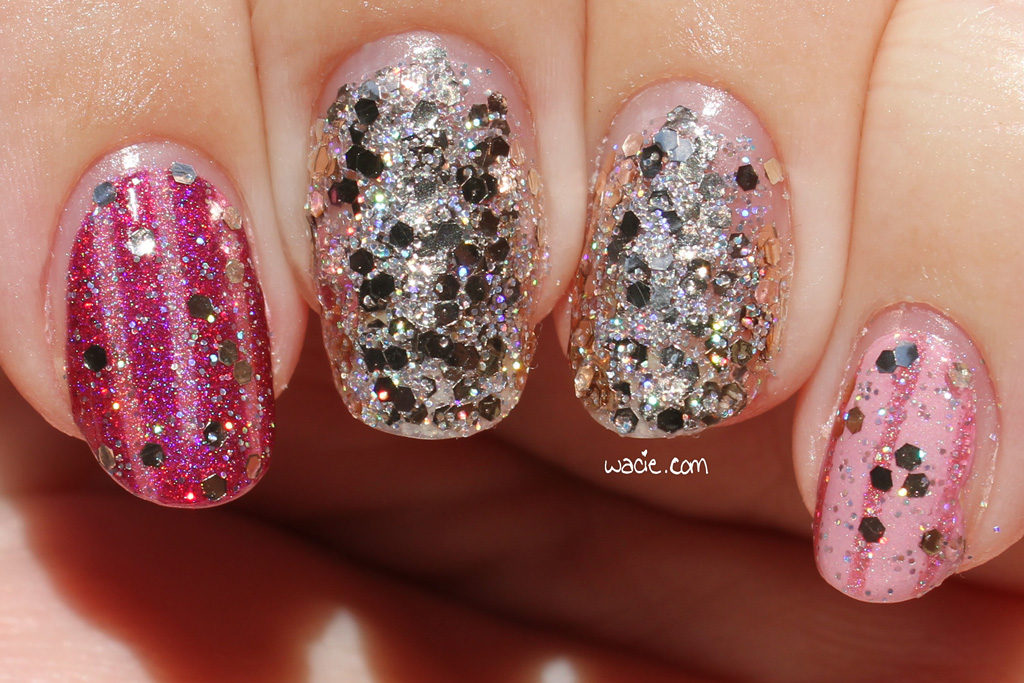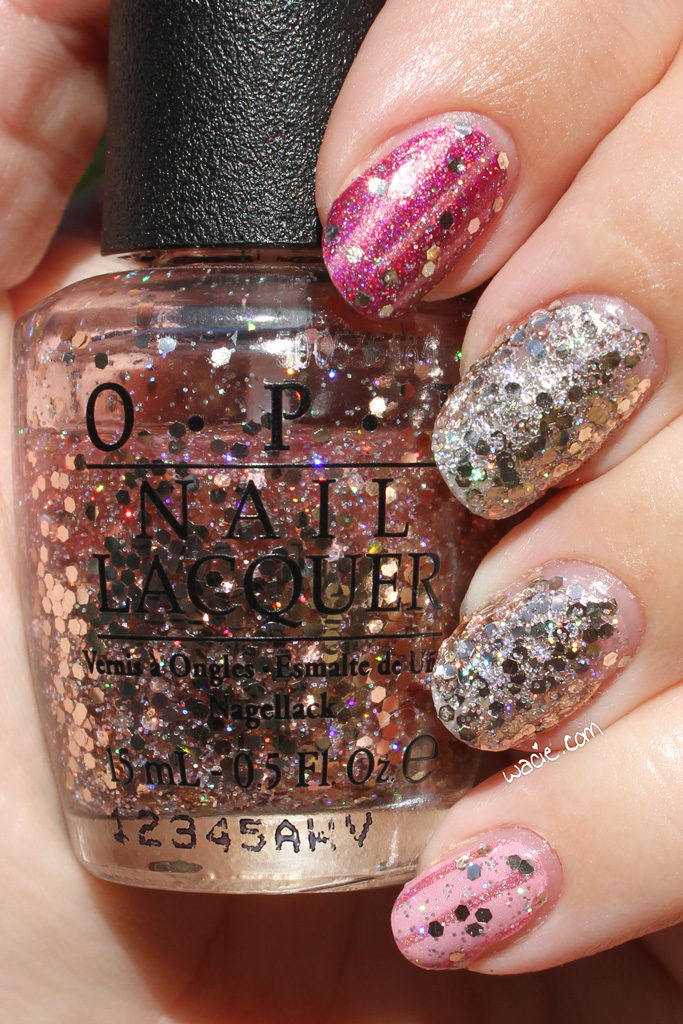 With this mani, I just wanted something pink and flashy. I chose three pink holos of varying colors and holo strength; Hitsujiyama Park has the least holo and most opacity, Pour Me Another has a strong holo flame but is pretty sheer, and Laughs in Flowers has fine holo glitters mixed in to create a unique finish. These three polishes, when combined, create a distinct and cohesive look. I'm looking forward to pairing them again soon!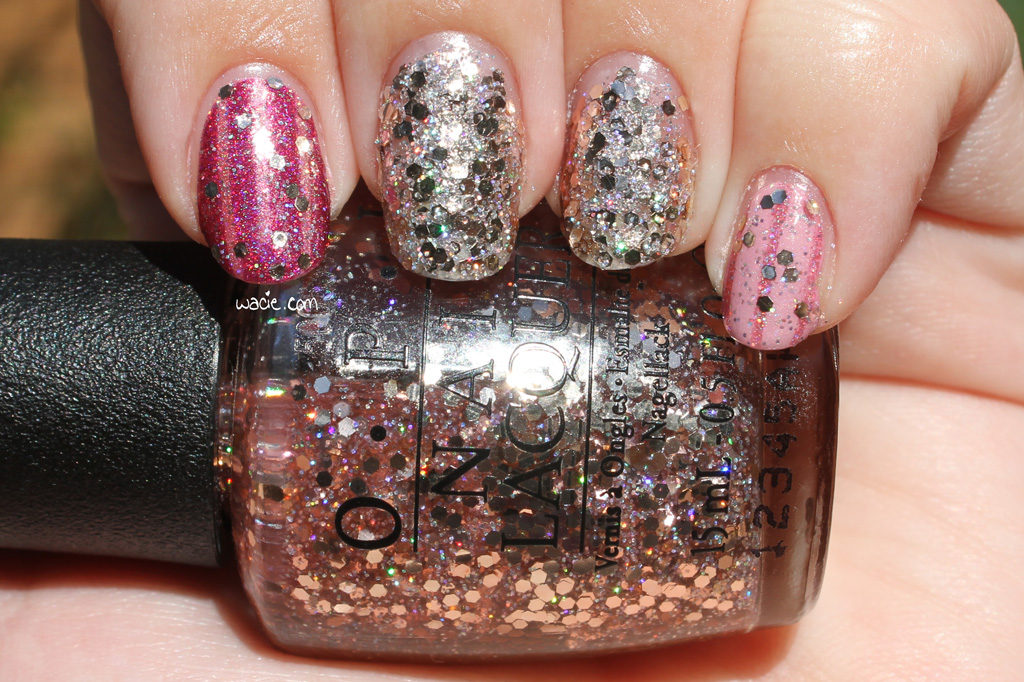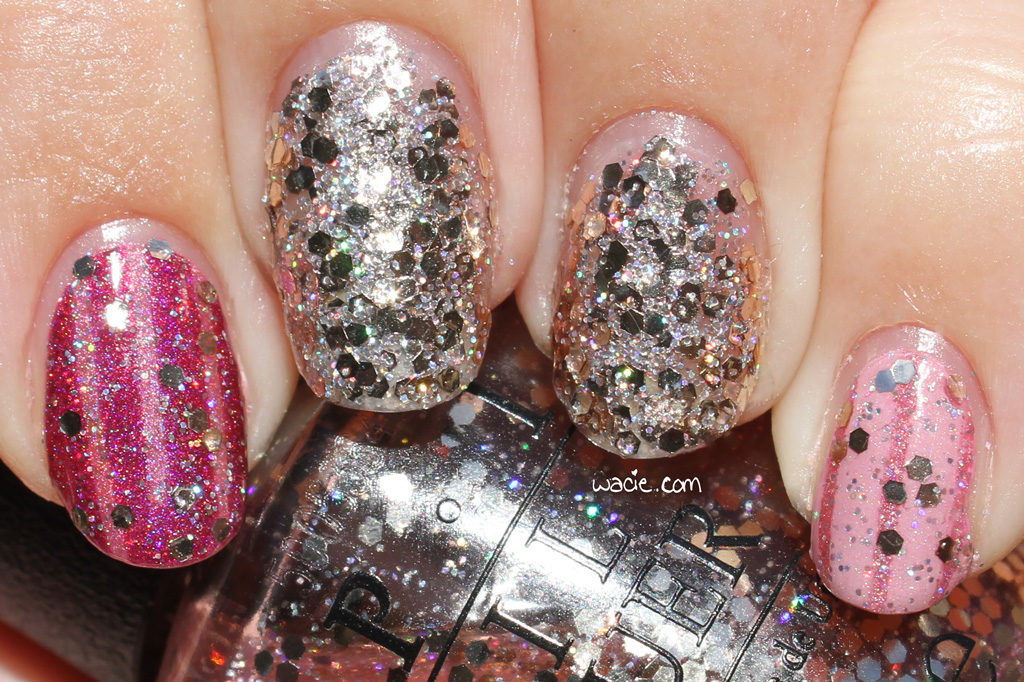 Pink Yet Lavender is a glitter topper, so I brushed it over the striped nails and sponged it on the others. I have to admit, this wasn't quite what I expected when I started. In the bottle, the glitter looks more rose gold, likely due to the tinted pink base. On the nail, it pulls silver. I don't mean to say I don't like it, but I definitely expected more pink glitter, that's why I chose all pinks for this mani. Pink Yet Lavender, at least, has some holo glitter in it that helps tie it all together. Also, sponging took a significant amount of product. You can see the fll line on the bottle; this is the first time I've used this polish and that's where it is now.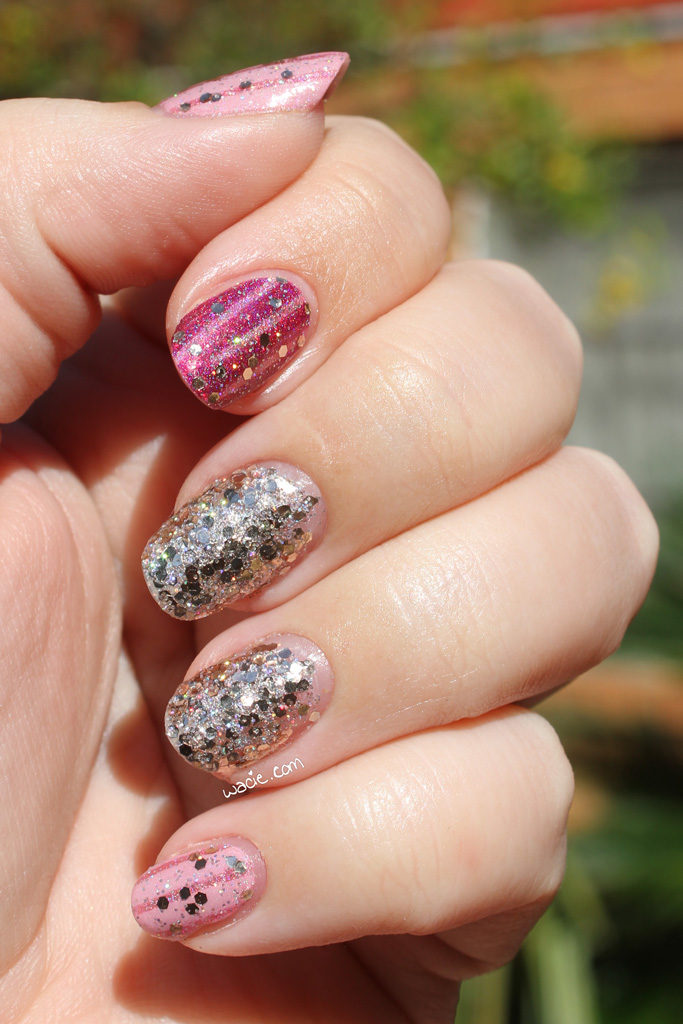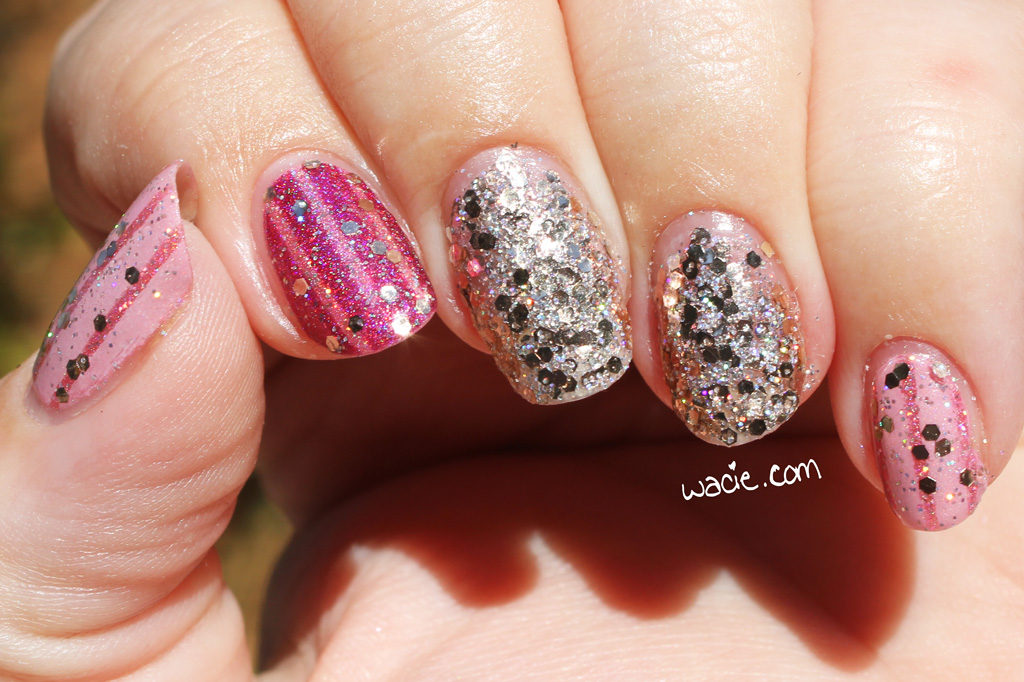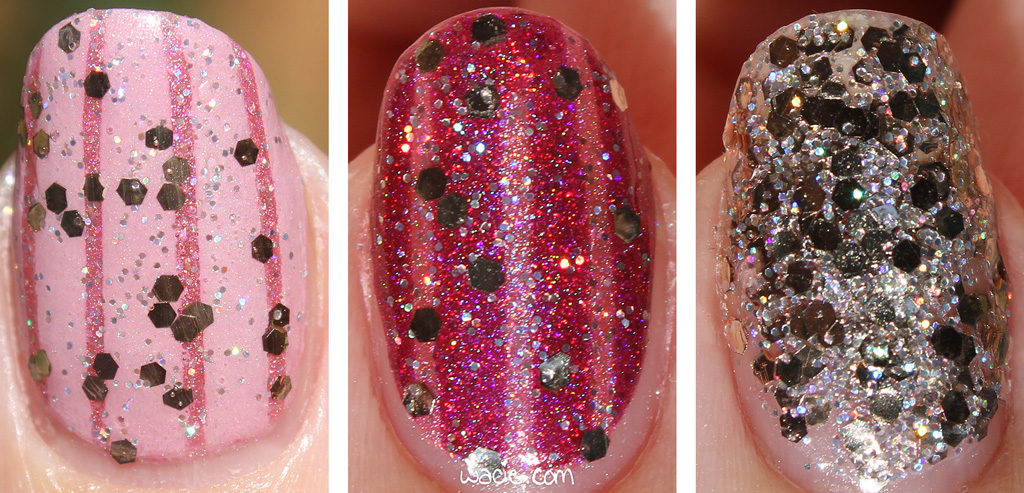 I am having a lot of fun wearing this, all things considered. The stripes add a fun visual, the glitter adds sparkle, and the holo pushes it over the edge. This took a lot longer than the usual Monday mani, but I'm glad I spent the time on it. I used to push myself really hard to do nail art, and I feel like lately all I've been doing is wearing glitter over a base, and that feels lazy. I definitely need to get out of my lazy mani zone.
Hitsujiyama Park and other Elevation Polishes are sold in their online shop. Laughs in Flowers was an Addicted to Holos box exclusive from March 2015 and is no longer available; other Literary Lacquers are sold in their etsy shop. Pour Me Another is also a long-gone limited edition; other Model City Polishes are for sale on etsy. Pink Yet Lavender is also discontinued; OPI is sold in stores nationwide.
I bought these polishes myself.