Swatch Sunday!! I'm still excited to be swatching again. Today's polish is one I've had unused in my collection. It was a souvenir from the flagship Sephora store in Times Square. This is Tenoverten's Rivington; I'm wearing three coats of Rivington with one coat of Seche Vite.
Before I go any further with this post, I want to talk about some concerns I have with this polish and potential color fading. When I bought this polish, it was a deep turquoise, and as you can see here, it's now a lighter jade. Comparing my own photos to swatches of Rivington online show a big difference. With this in mind, I'll be reviewing the polish as I see it. If you own a bottle of Rivington, or any Tenoverten polishes, please let me know if you've encountered any fading or changes in color with your own bottle.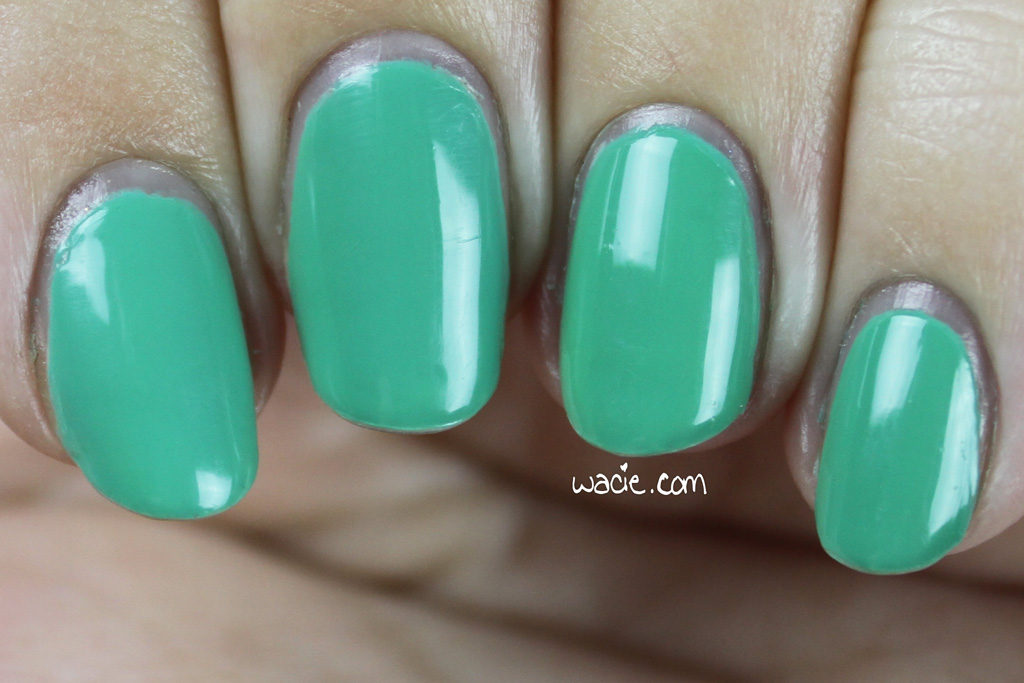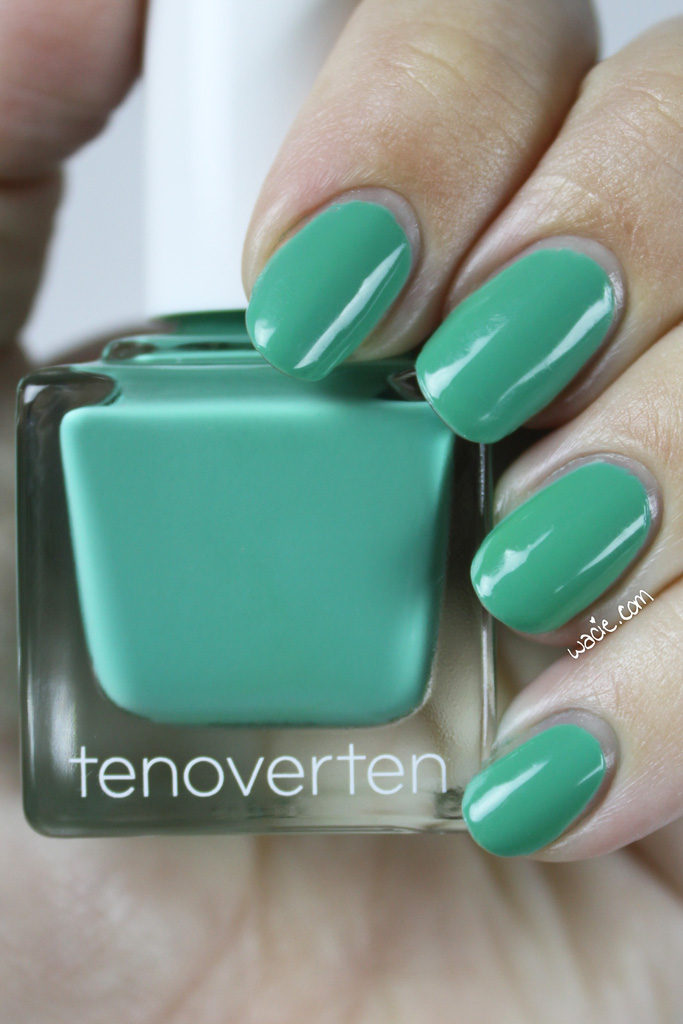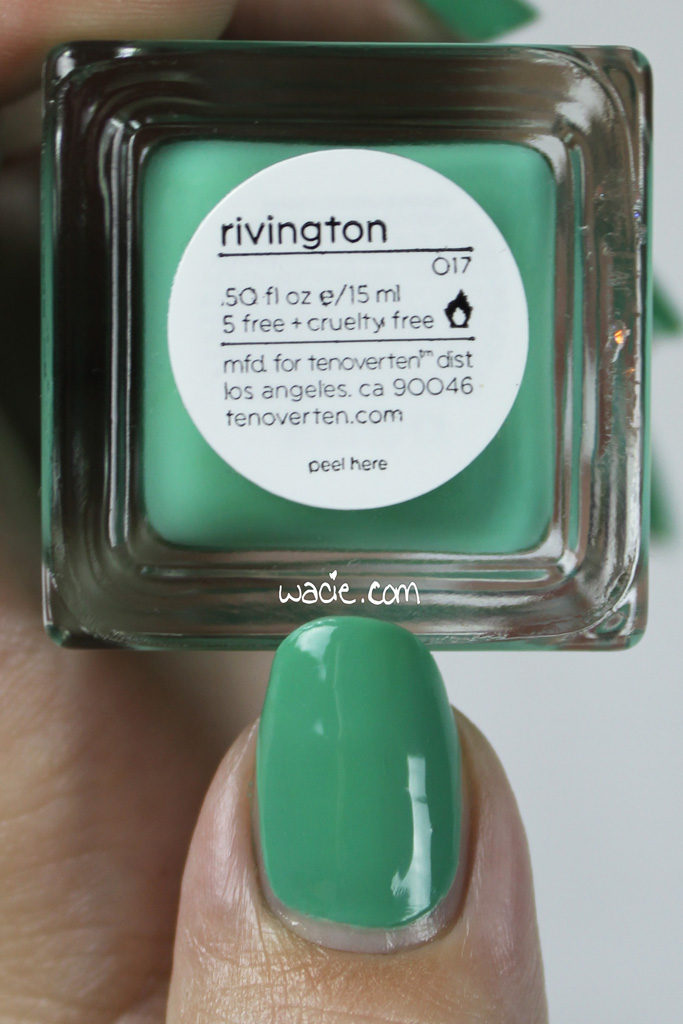 Rivington is described by the brand as a bright turquoise creme. Application was very nice; the product consistency is just right for a creme; it's easy to work with and isn't too thin or thick. The first coat was a little streaky, but the second evened it out pretty well. The polish dries quickly and with a very glossy finish.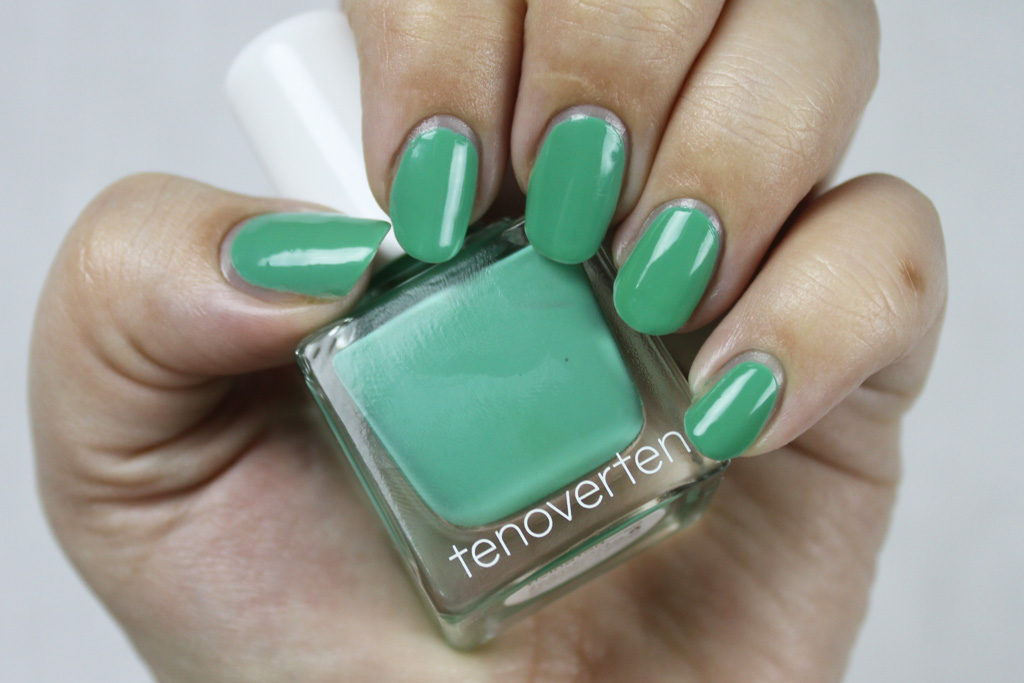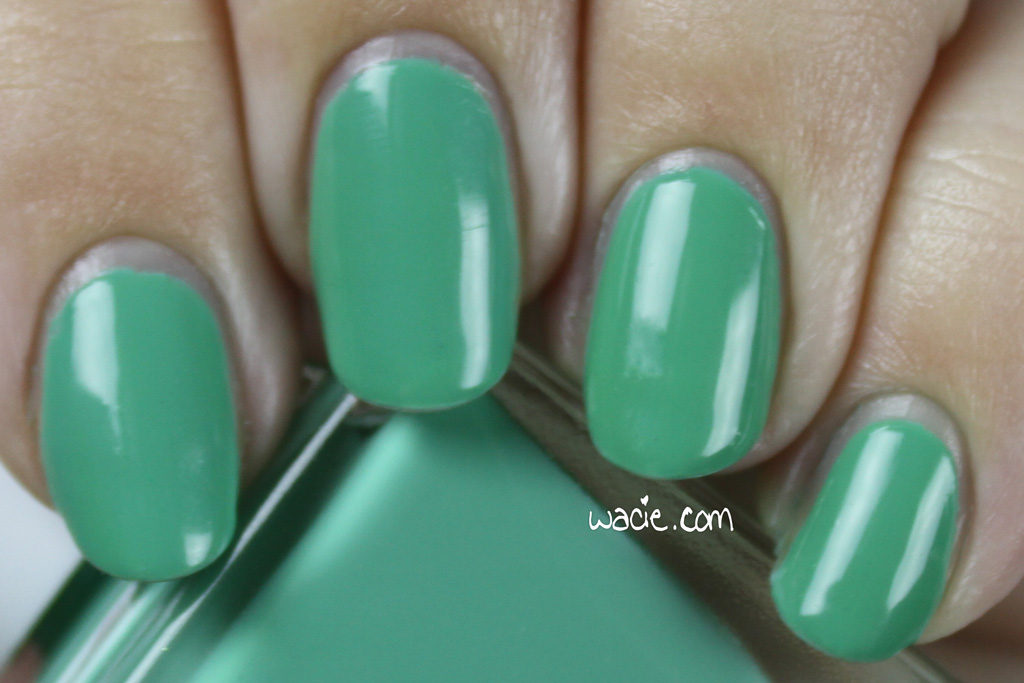 I'd not heard of Tenoverten until the day I found this one. I'm sure I've told you all the story of how I was in NYC, lost my mind in Sephora, and had to be dragged out by my travelling companions. I picked up this polish because it was new to me. It's a cool polish, and a cool brand; Tenoverten claims an 8-free formula, which I didn't know was a thing, and the bottle presentation is really sleek and modern. The bottle cap itself is metal or something, because it makes an unusual but satisfying tinkling against the neck of the bottle. The only real downside is the price; $18 for a creme is a little expensive.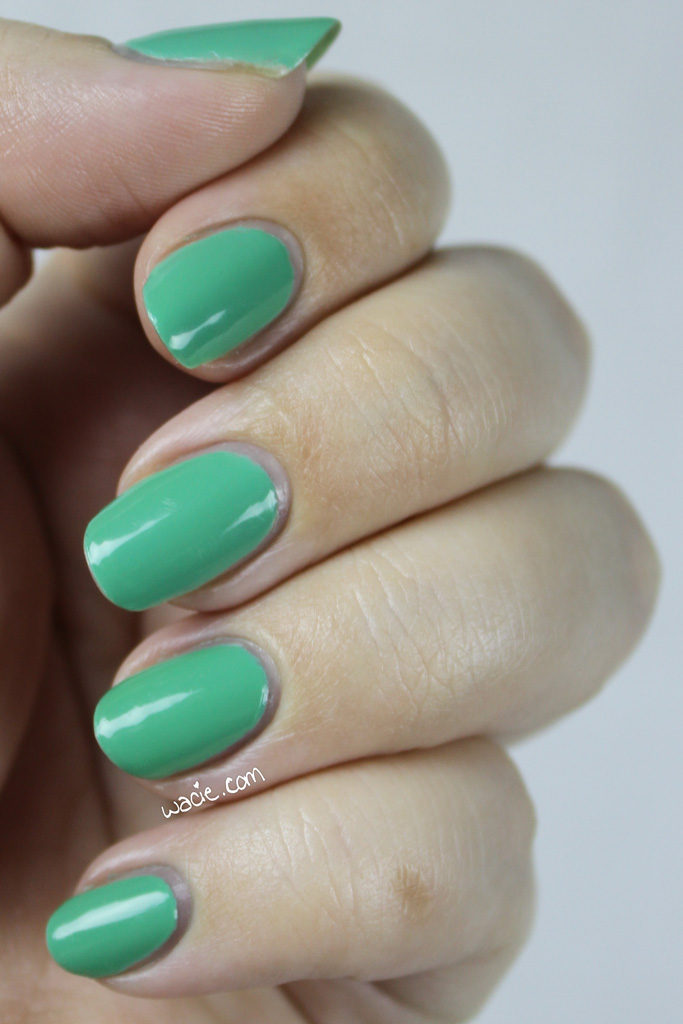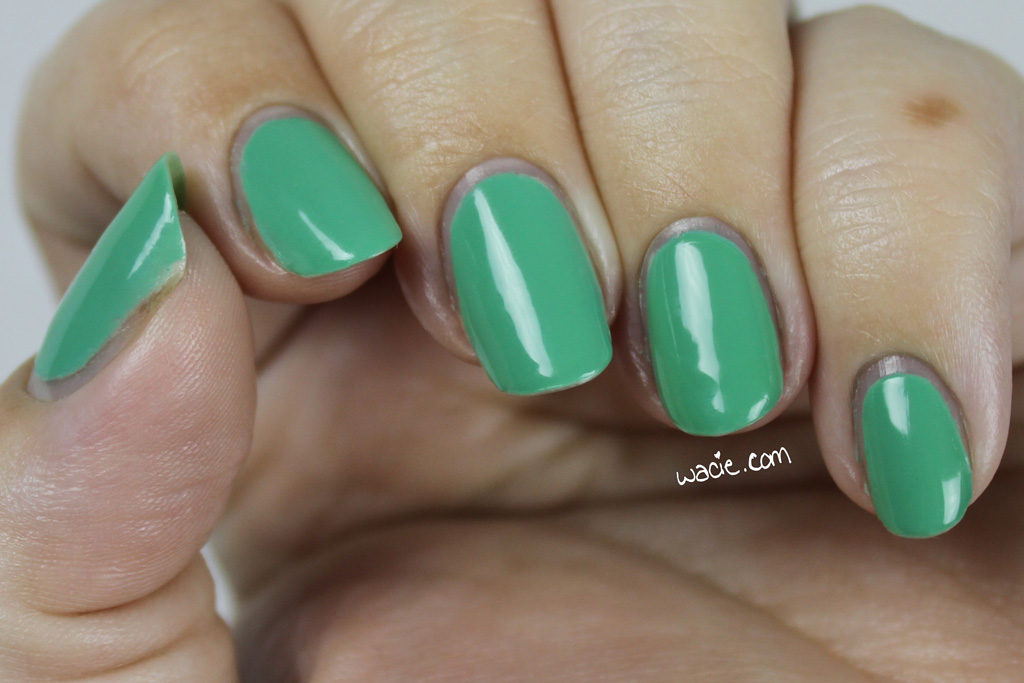 I'm a little bummed that the color doesn't look the way I remember it, but I have to admit this is a pretty neat color. I love greens, and I love cremes. I'll definitely try to work this into manis in the future.
Rivington and other Tenoverten polishes are sold online and in stores; see their website for the complete list of stockists.
I bought this polish myself.