Hey! It's Manicure Monday! Today's look is all about a microglitter polish I made for myself, a little something I call Decadence. I also wanted to do a nail art look with only one polish and some negative space, so here we are. All I used for this look is Decadence and Seche Vite.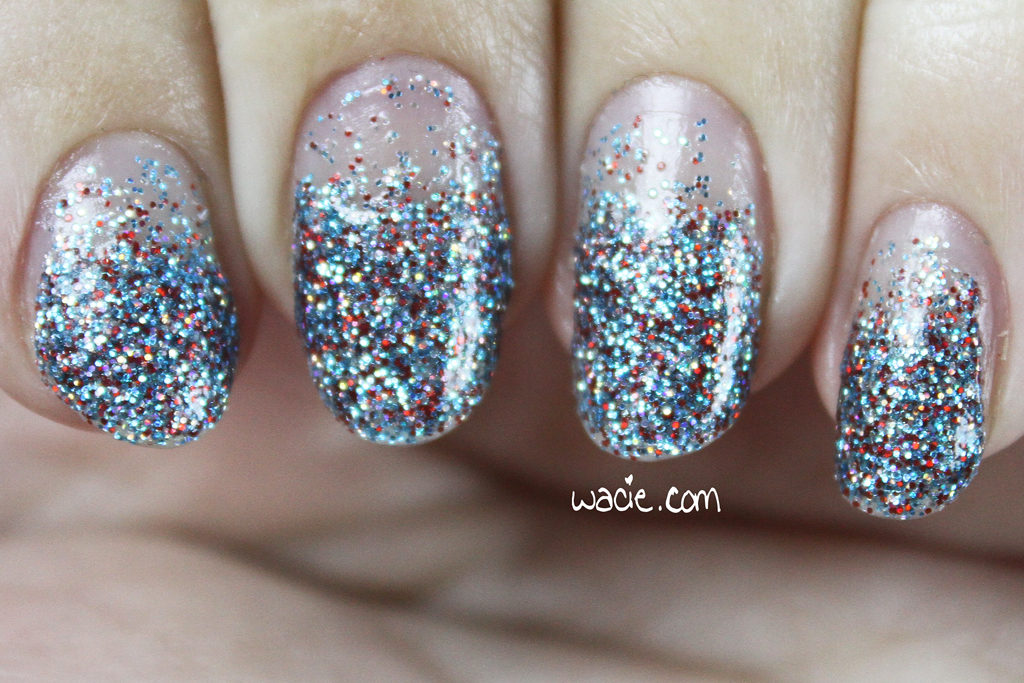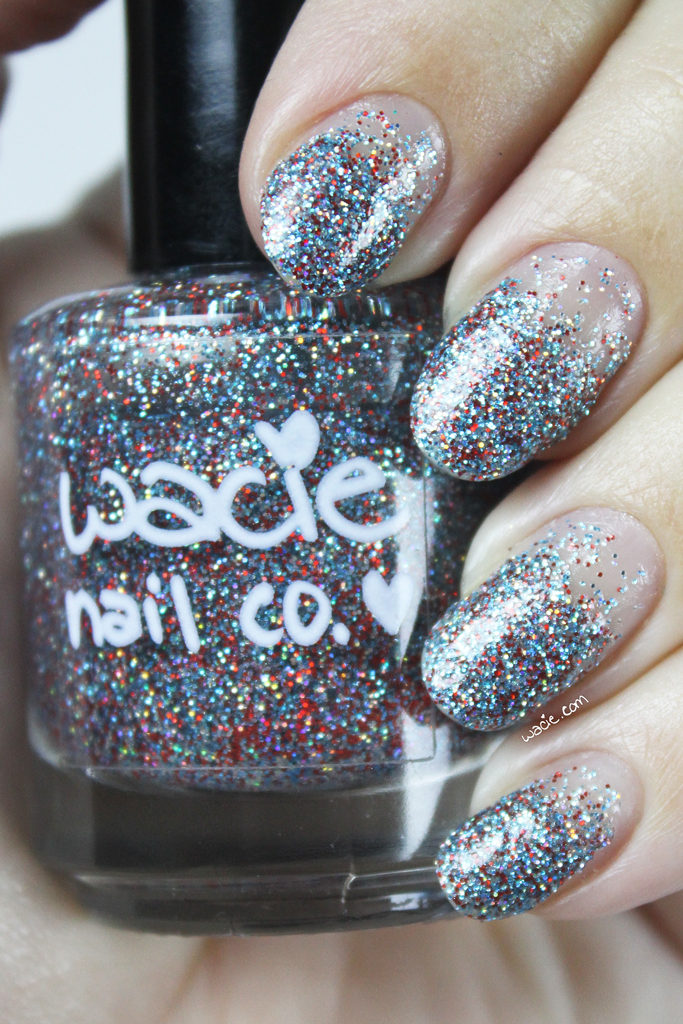 Decadence is a microglitter with silver, red, and blue holographic glitters. To achieve the look, I used some French tip guides along the base of my cuticle, making a half moon shape, and applying two coats of Decadence. I peeled off the guide, added a third coat of polish, and sealed it with top coat. The result is a little lopsided; the glitter is very dense on most of the nail and quite sparse on the half-moon, but it's kind of cool, like sands through the hourglass.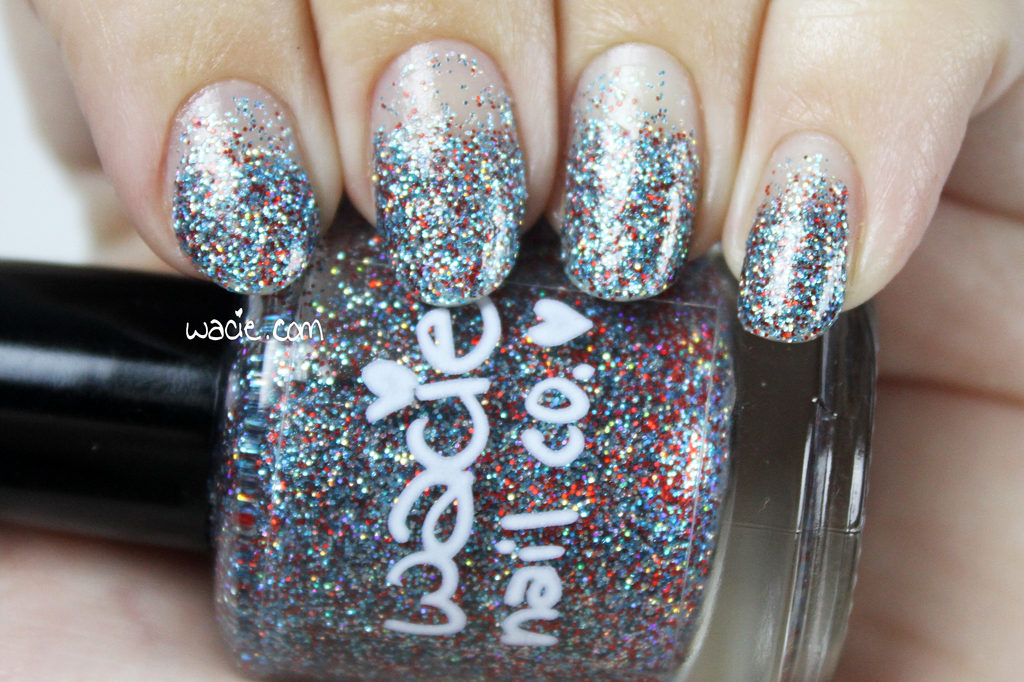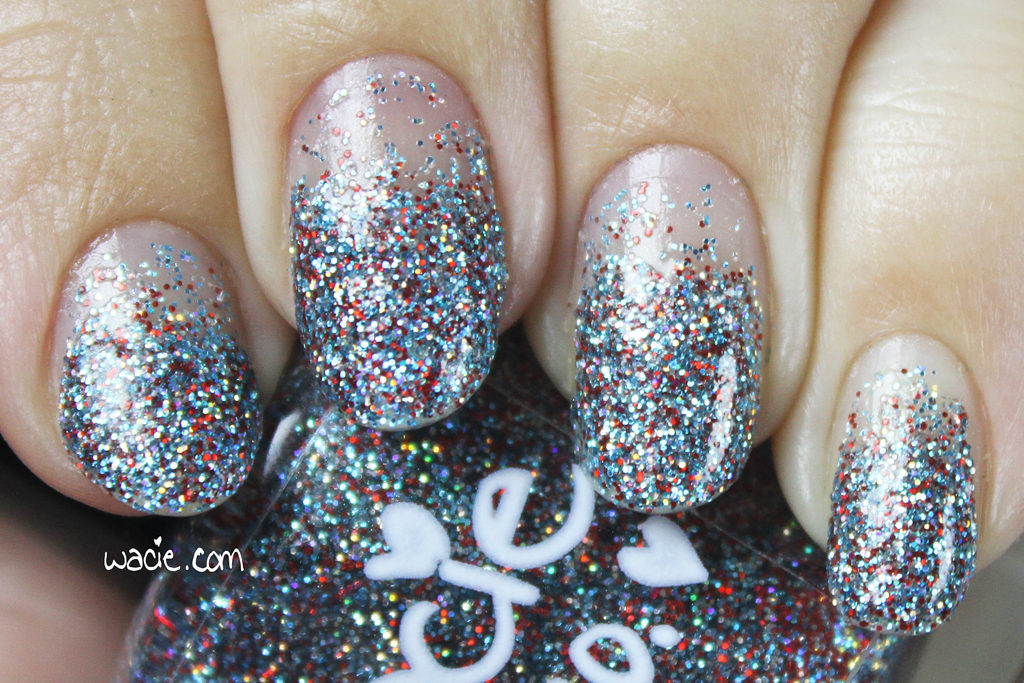 I'm kind surprised the negative space turned out so well. One of the nude polishes I wore a few weeks ago stained my nails an ugly yellow, and since then, I've wanted to do nothing but negative space manis. Of course, I had to wait for my nails to grow out a little. There's nothing like growing out stained nails.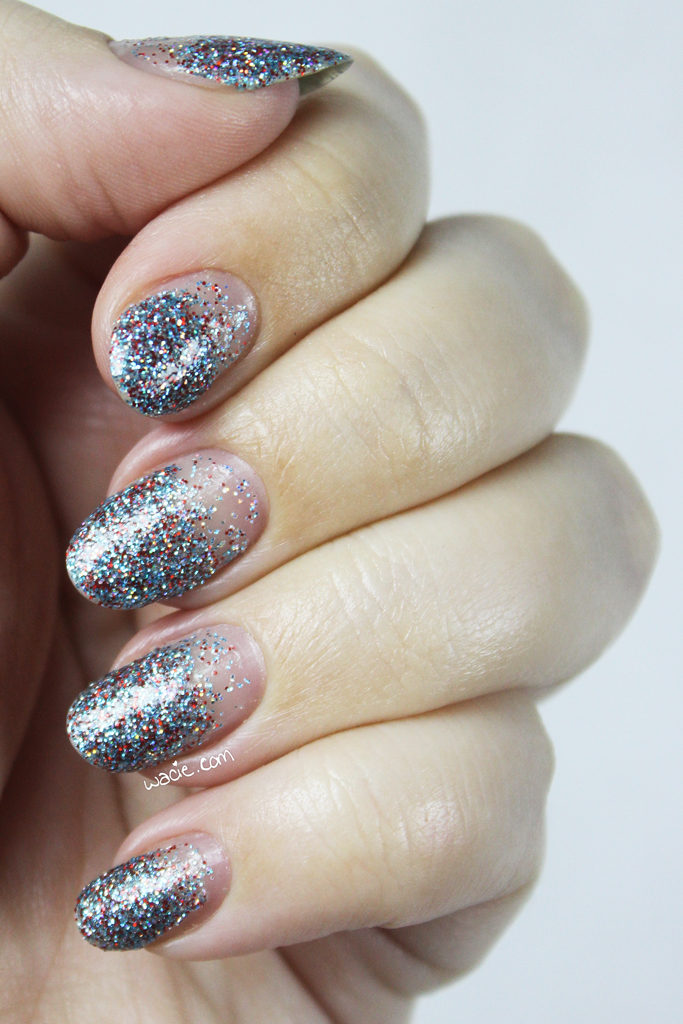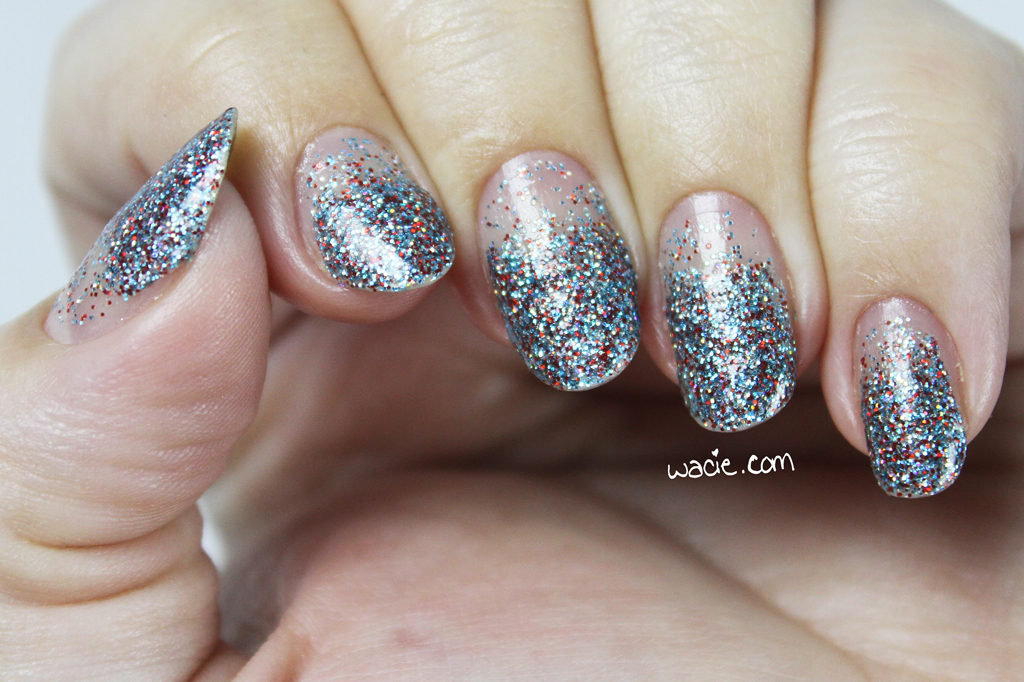 The following photos were taken outdoors in direct sunlight. I love microglitters so much. They're the best way to pack everything you want — color, glitter, whatever you like — into one bottle.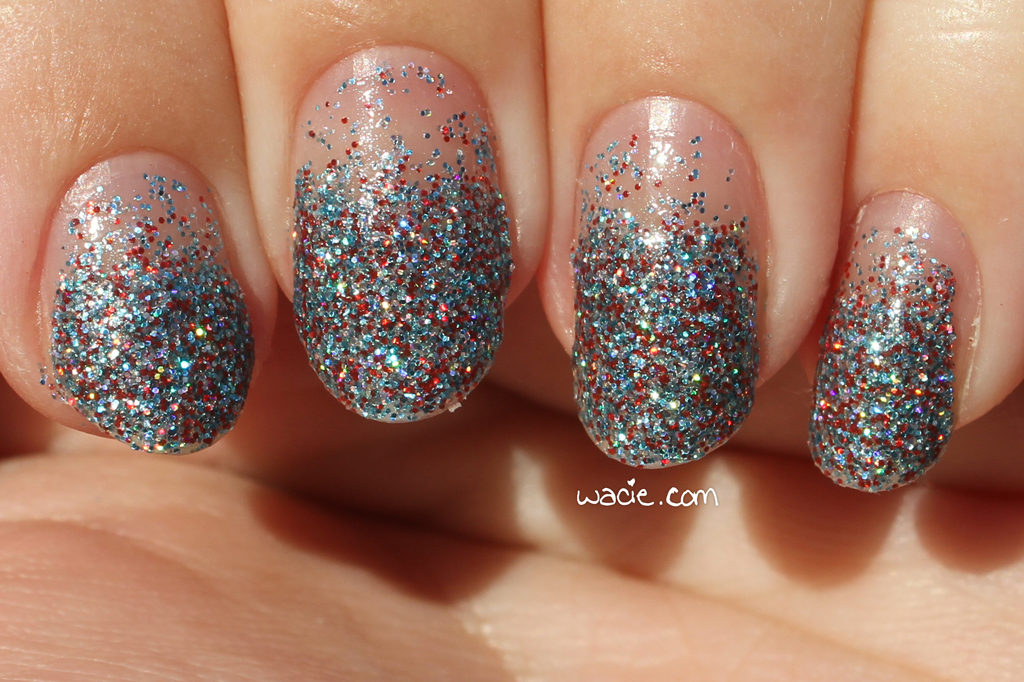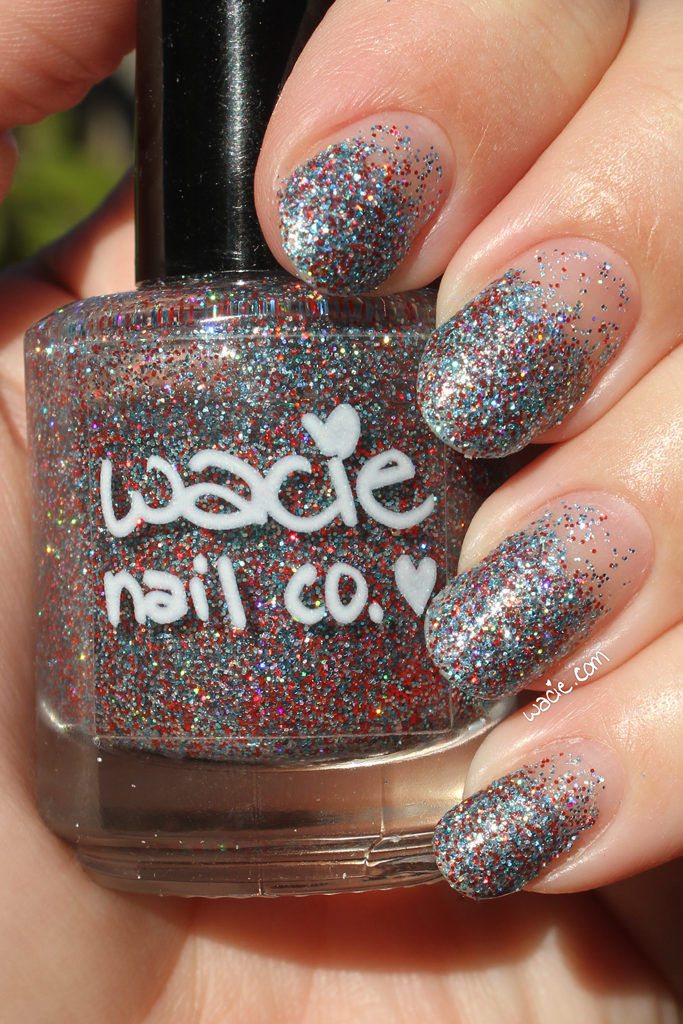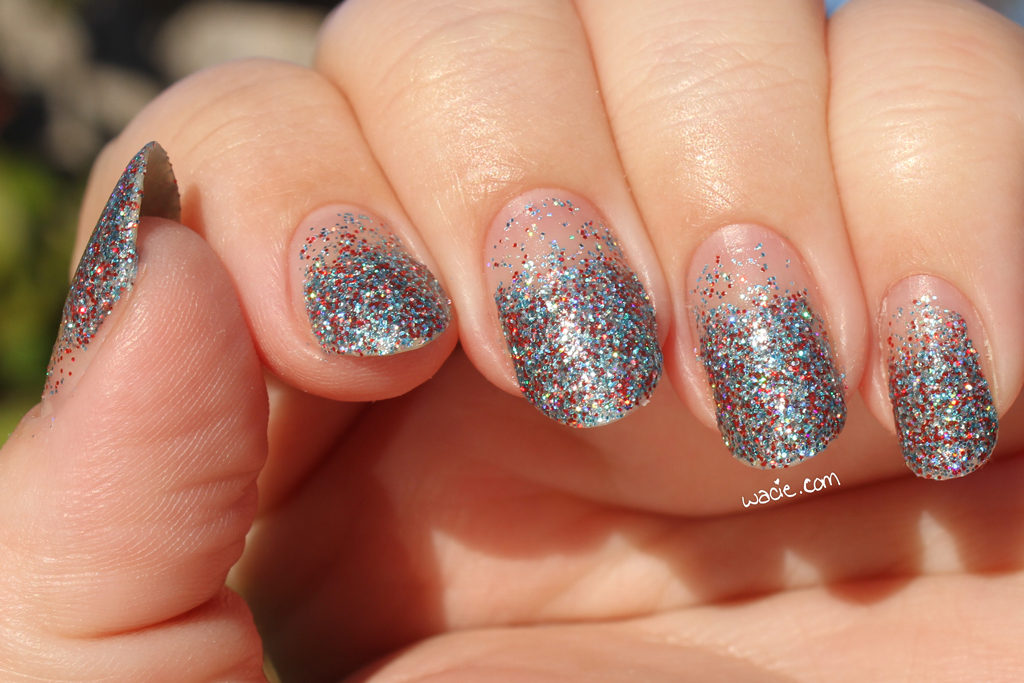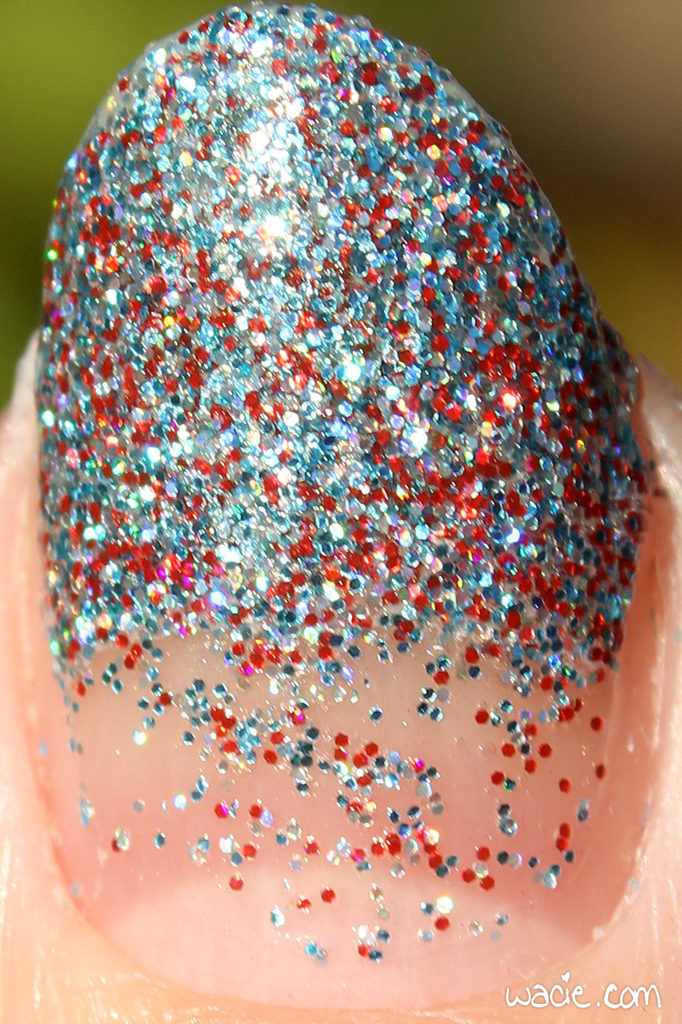 Decadence is not available for purchase (yet). Lemme know if it's something you like.
I made this polish.