I've been looking forward to this manicure for a lot of reasons. Number one, I adore this color. Number two, I'm using a Wacie Nail Company polish in an actual manicure. Number three, Wacie Nail Co. sales info is coming! I'm wearing two coats of Wacie Nail Company's Dang! under three coats of Wet 'n Wild's Black Light Party and one coat of Alter Ego's She Shines top coat.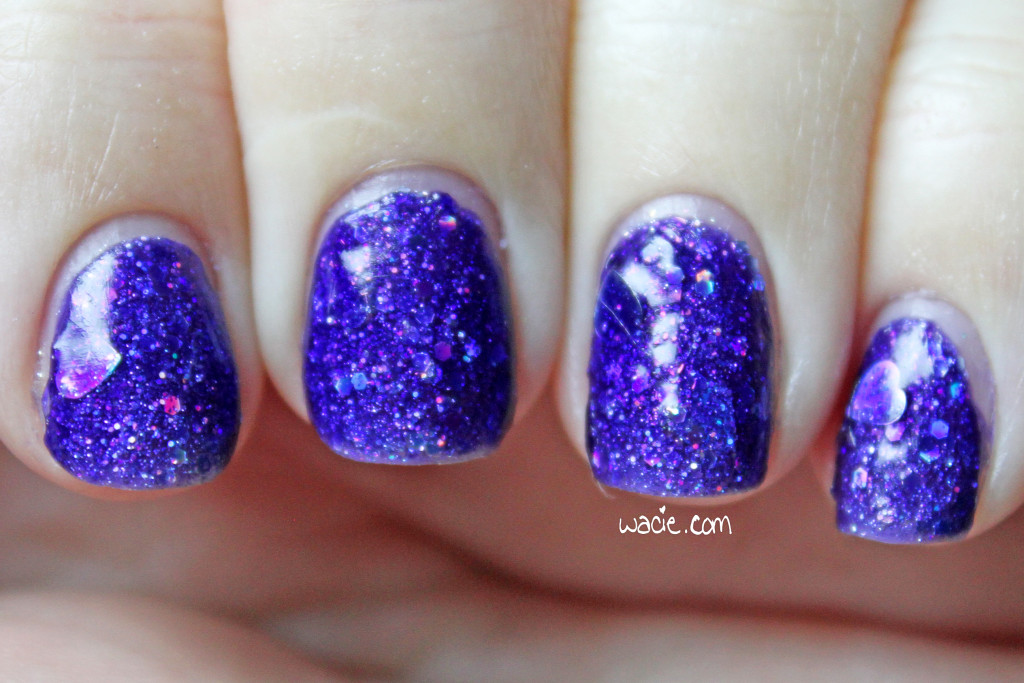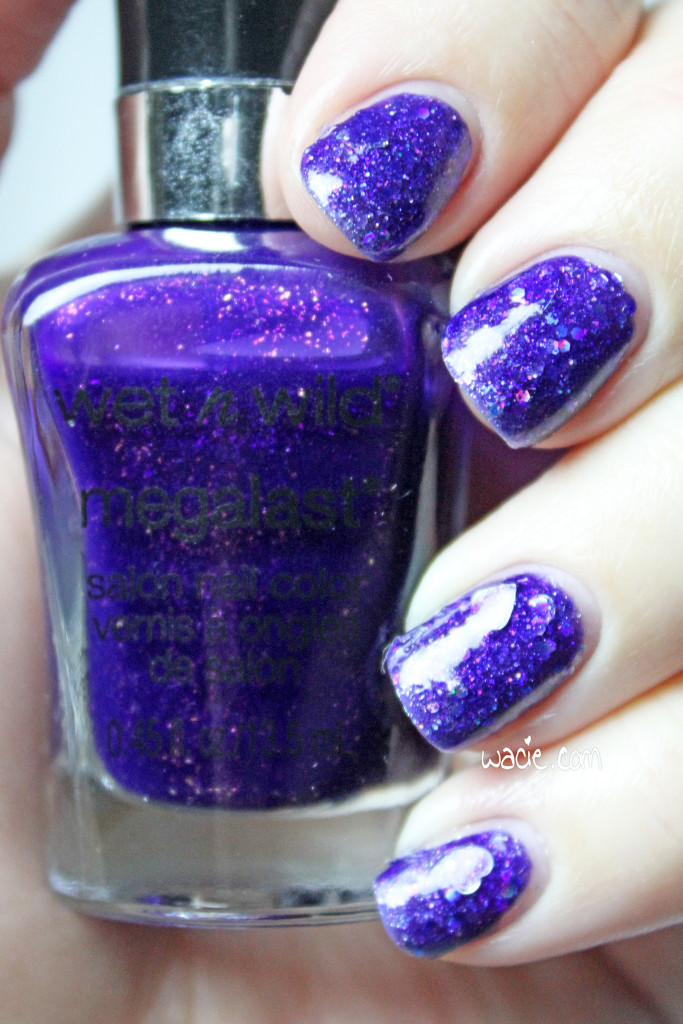 On its own, Black Light Party isn't that special on its own. It's very translucent, and though it's the perfect candidate for the jelly sandwich, I don't feel like it gives enough coverage to make wearing it alone worthwhile. I put it on my toes without the glitter, and it just looks like a watery sad mess. The color is beautiful, though, and the pink-gold shimmers throughout really make it. It gives the holo glitters underneath just a tad more shine and fun.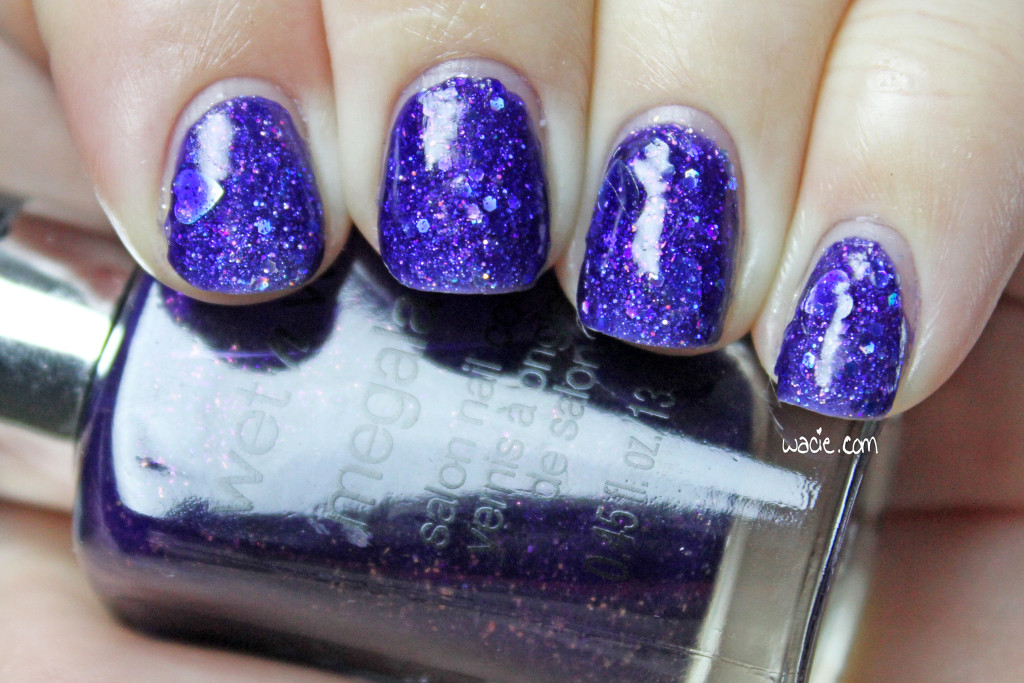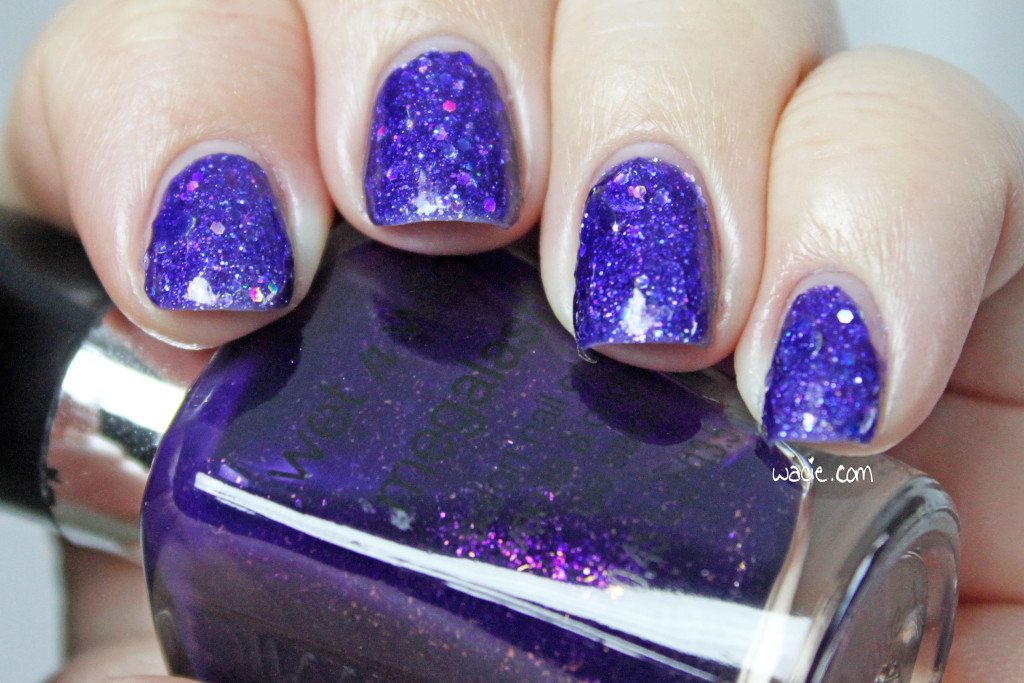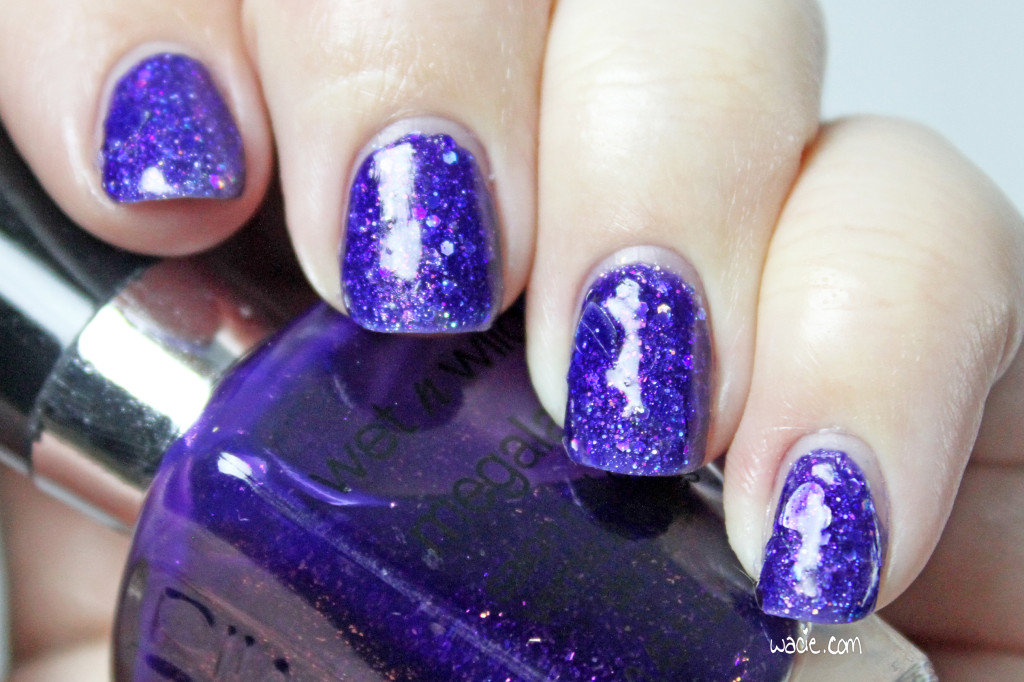 I was a little uncomfortable using Dang! as the glitter in this mani, but I think it worked out well. Mostly I was unsure whether I should. Even though Wacie Nail Co. has been in the works now for at least a year, I feel a little weird seeing it in a manicure. I also feel a little like a jerk talking about a polish nobody can buy yet. I was also unsure of how well Dang! would work as a full-coverage glitter. I didn't have to worry about that, though; two coats was enough to cover my nail completely.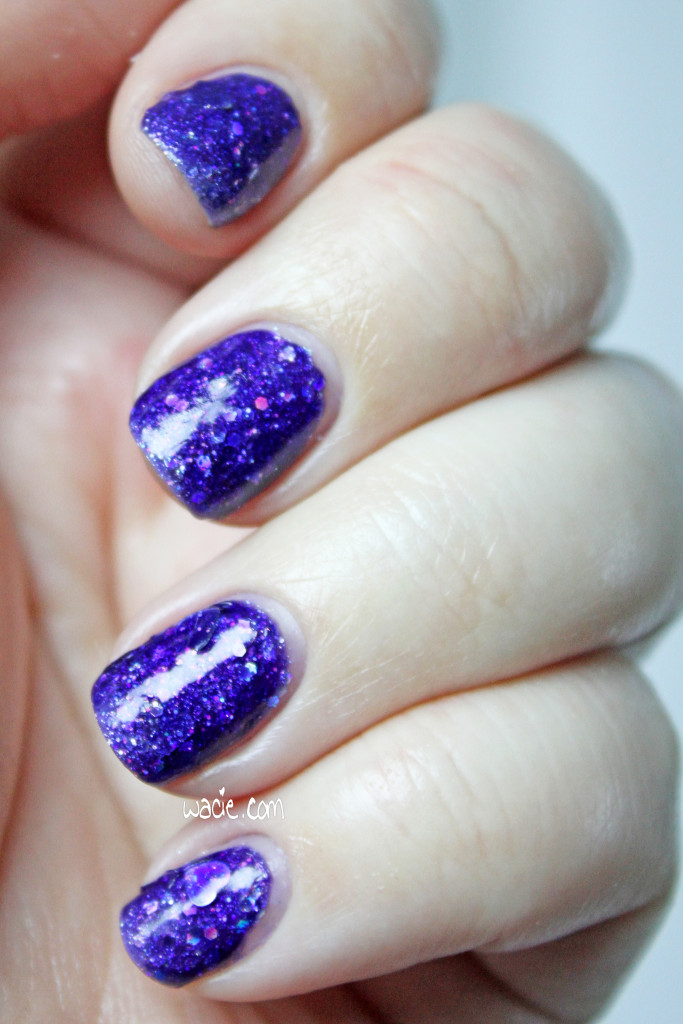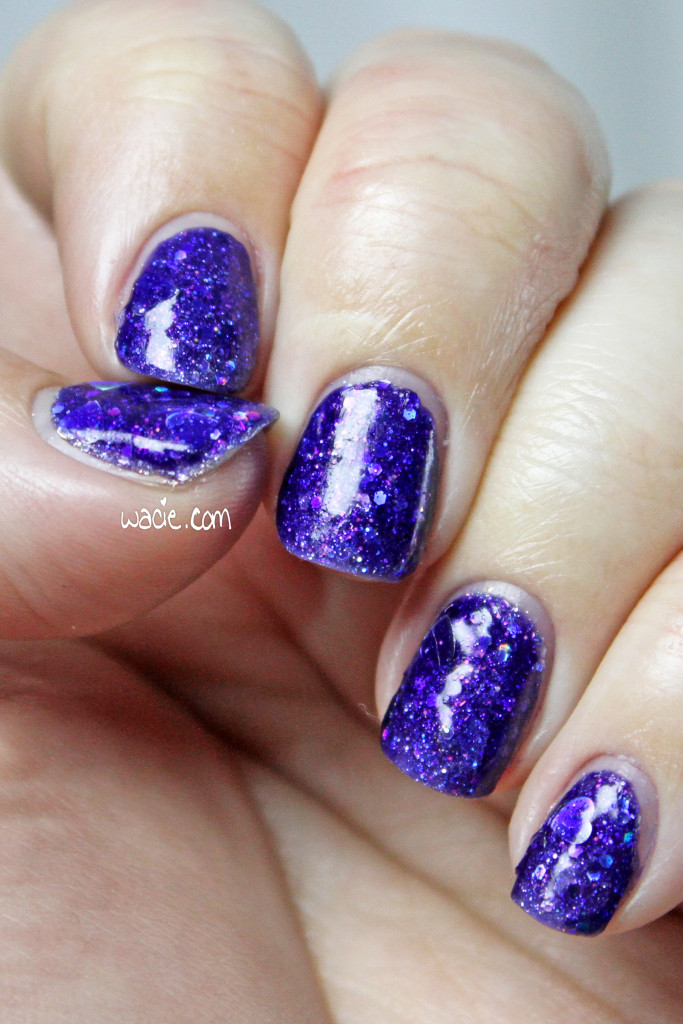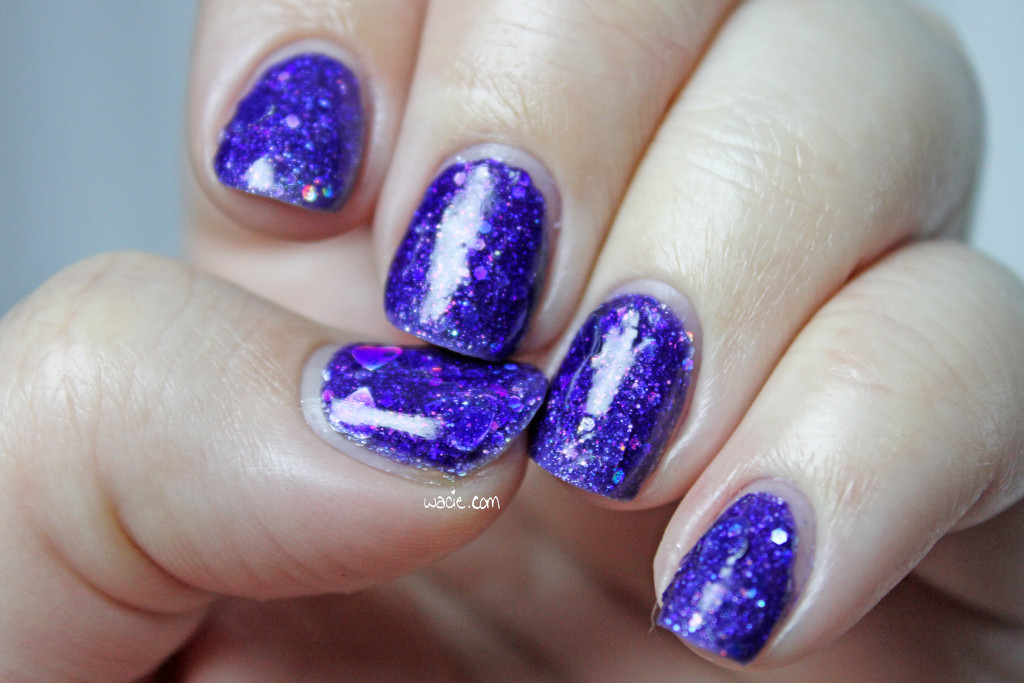 In the sun, the blurple is much more on the purple side, and the glitters show really nicely through it. The heart glitters are a lot more obvious.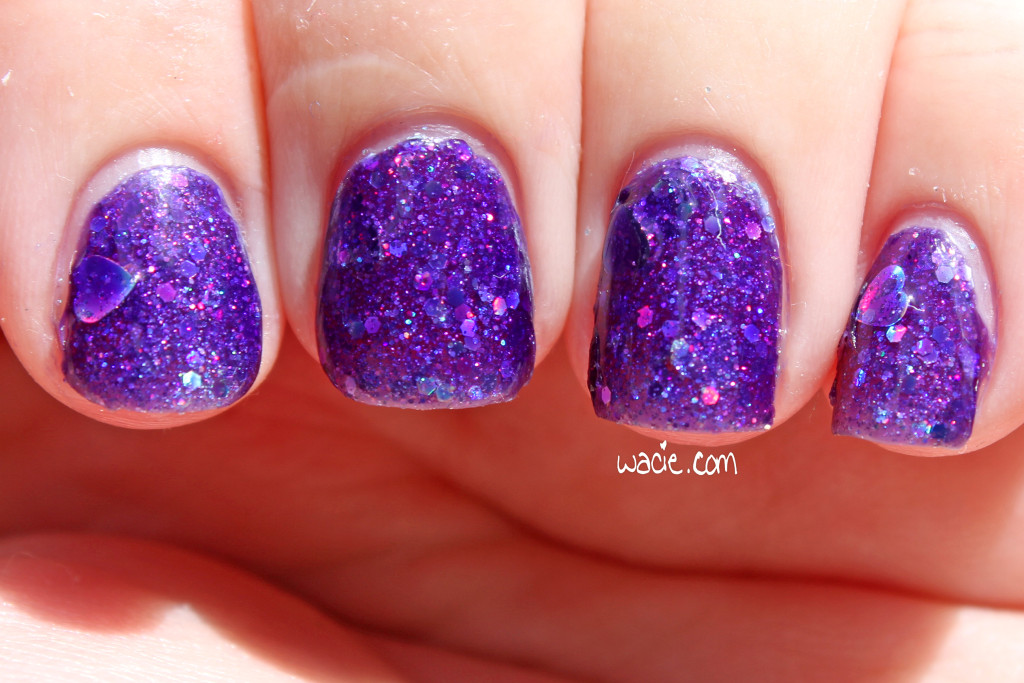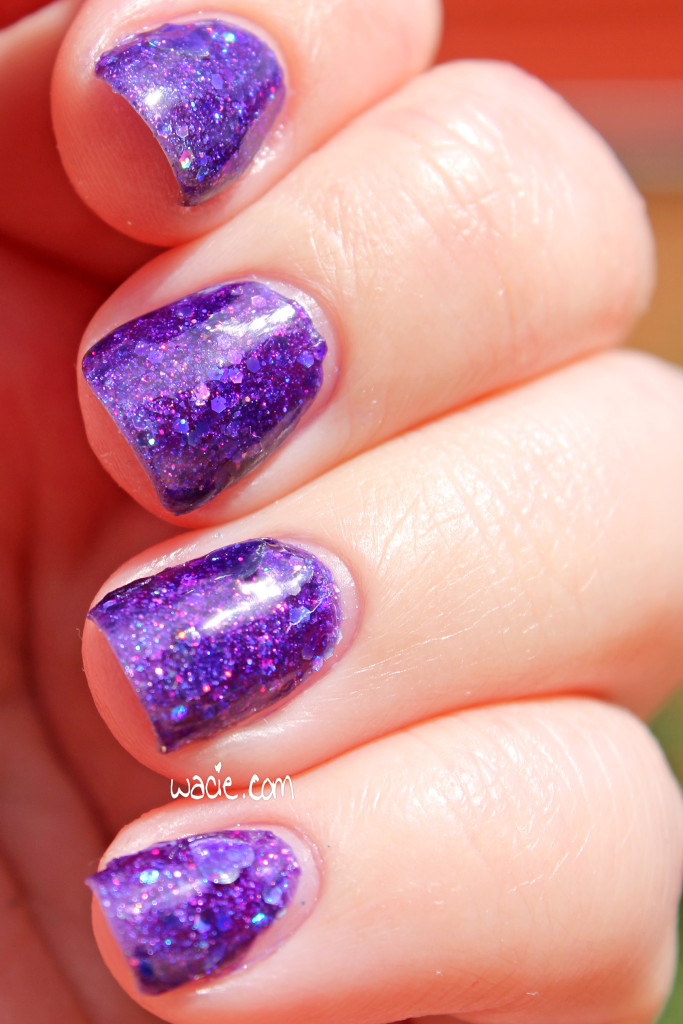 So I promised Wacie Nail Co. info, and here it is: The shop will (finally) open this month! wacie.com's second anniversary is Wednesday, and I'd hoped to have a couple of special polishes in stock by then, and to have Dang! in stock today, but it's taken a lot longer to get some supplies in than I expected. I'd also like to bring some swatchers on board so you don't have to take my word for it. I think that, at the soonest, the end of March is when you'll finally be able to buy your own Wacie Nail Company polishes.
I bought these polishes myself.