Welcome back to Swatch Saturday, reader! My swatch today is a real oldie, but a fun polish nevertheless. This polish, 'Murica, was a patriotic polish released alongside another polish called Glory. Unfortunately, I missed out on Glory, but here's Blue-Eyed Girl Lacquer's 'Murica. This is three coats of 'Murica with one coat of Seche Vite top coat.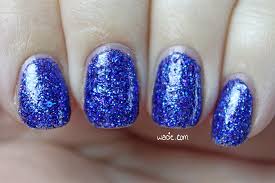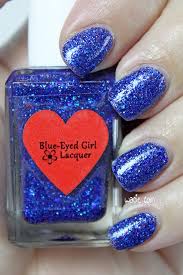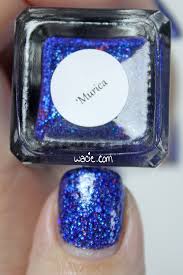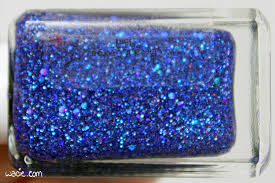 'Murica is a clear-based deep blue microglitter polish with red and blue star glitters and red shimmers. Application was easy, though while the base was clear, it took me many coats to achieve full opacity. The first coat went on almost like a glitter topper; the coverage was very thin and lots of bare nail was still visible. Of course, coverage built with each additional coat, so it ended up not being a huge problem. It was actually kind of interesting to find out, since I learned it could be worn as a fine glitter topper pretty easily. The polish took some time to dry since I put it on a bit thick, and it dried with a fine gritty texture. I added top coat for shine and smoothness.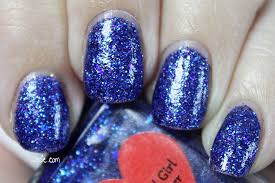 The glitter is super shiny, so there's a lot of issues with focus and glare in these photos. I don't think I did it a whole lot of justice. You'll just have to take my word for it that this polish is beautiful. Even though it looks like it's all one color, there's so much going on in it; there's enough variety in the glitter for the polish to have lots of dimension and depth. It's not just blue, there's cobalt blue, ocean blue, and navy blue, as well as the red glitters adding contrast. It's a really cool look. I did mention that there are star glitters, but none of them made it into any of my photos; there were some, but they were covered by the final coat of polish. I like this polish because its inspiration are only obvious if one knows it. Otherwise, it's a barely patriotic but totally wearable glitter. It's beautifully done.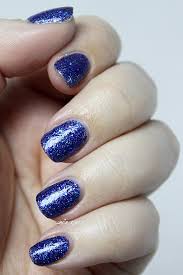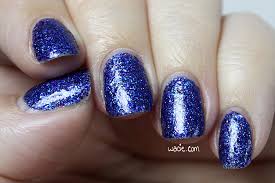 'Murica has been discontinued by Blue-Eyed Girl Lacquer. Other BEGLs are available from their online shop.
I bought this polish myself.