For today's Swatch Sunday, we're looking at more delicious shifty goodness. This is Ciaté's Love Letter. I'm wearing three coats with one coat of Speed Coat Pro top coat, also from Ciaté.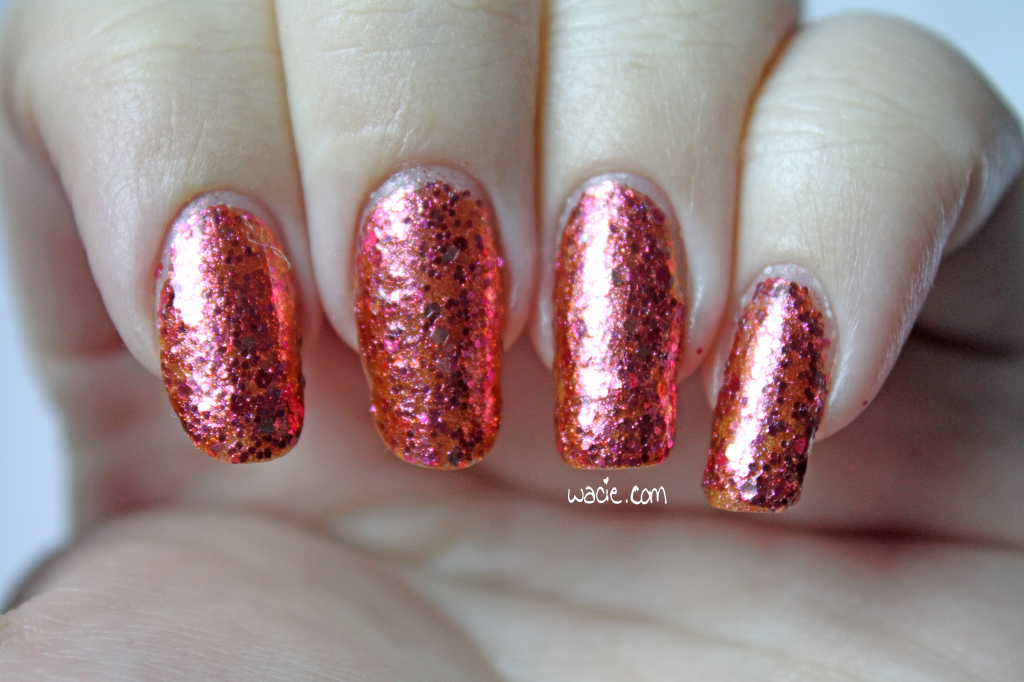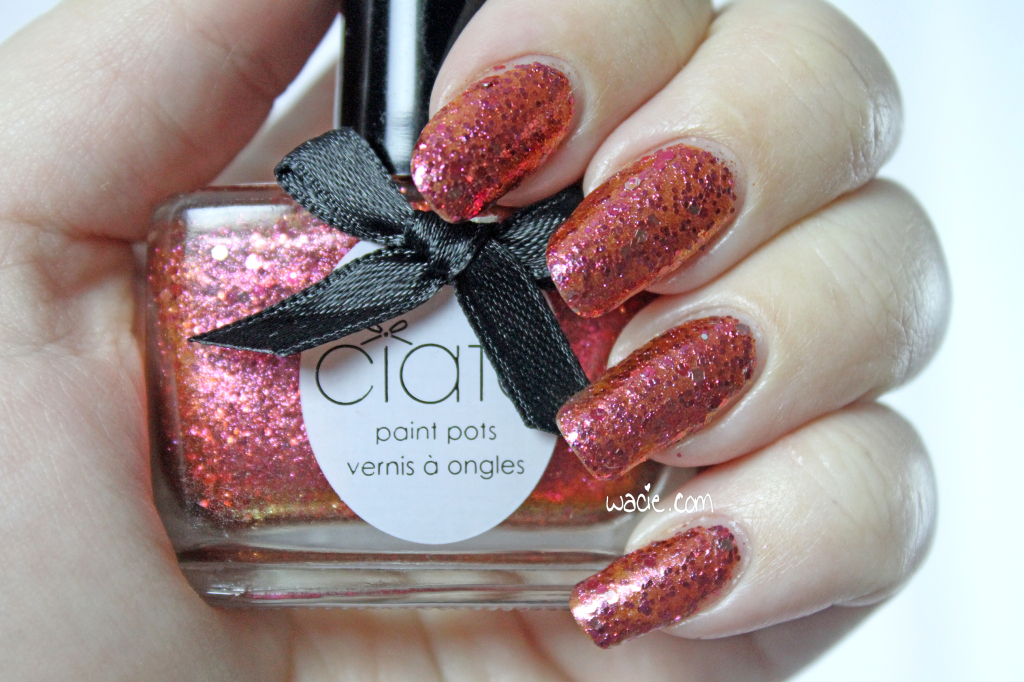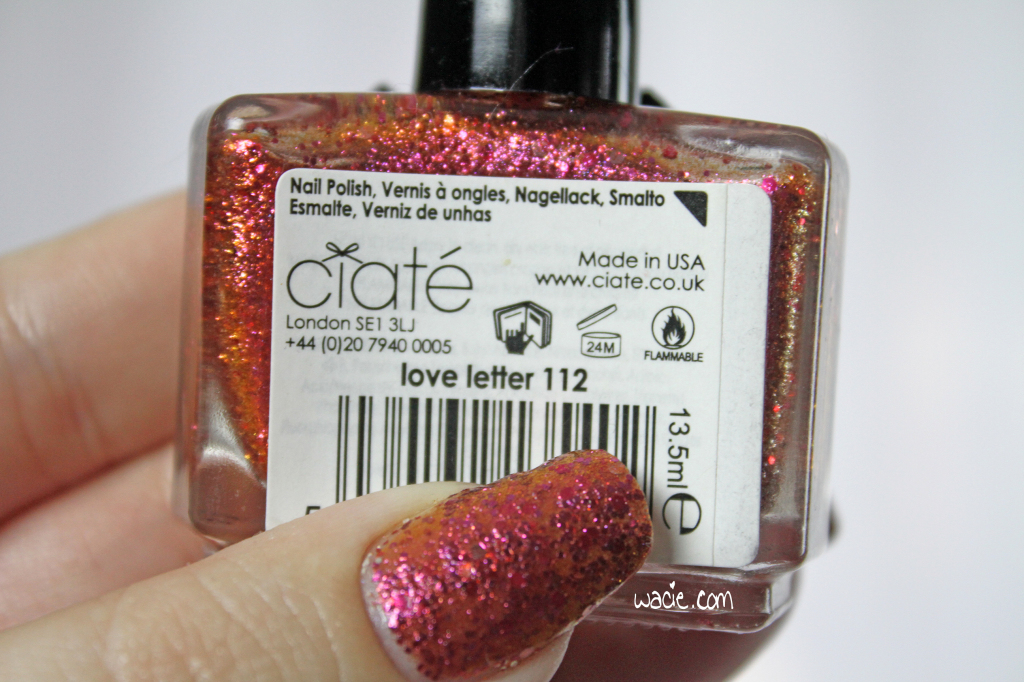 Love Letter is a clear polish — I think it's a clear base, it's either clear or very, very lightly tinted — with a boatload of gold to pink-shifting shimmer and pink glitters. I think maybe this was meant to be a glitter topper, but I tried it at three coats to see what I would get. At three coats, I have full and even coverage. Application was easy. Drying time was very quick, and the finish is smooth and unexpectedly, delightfully metallic.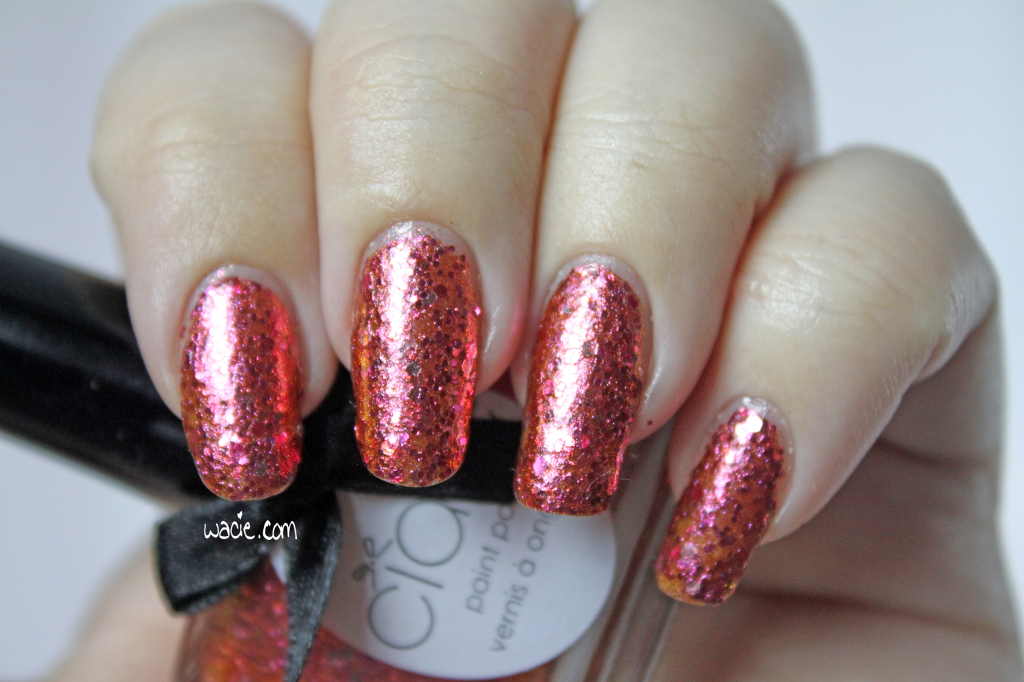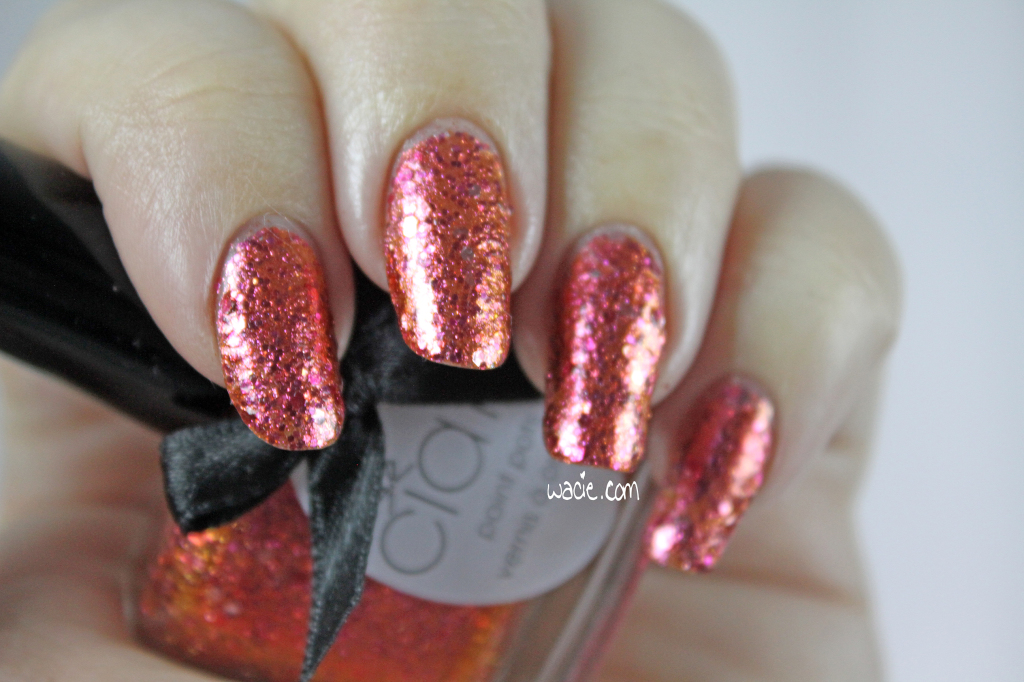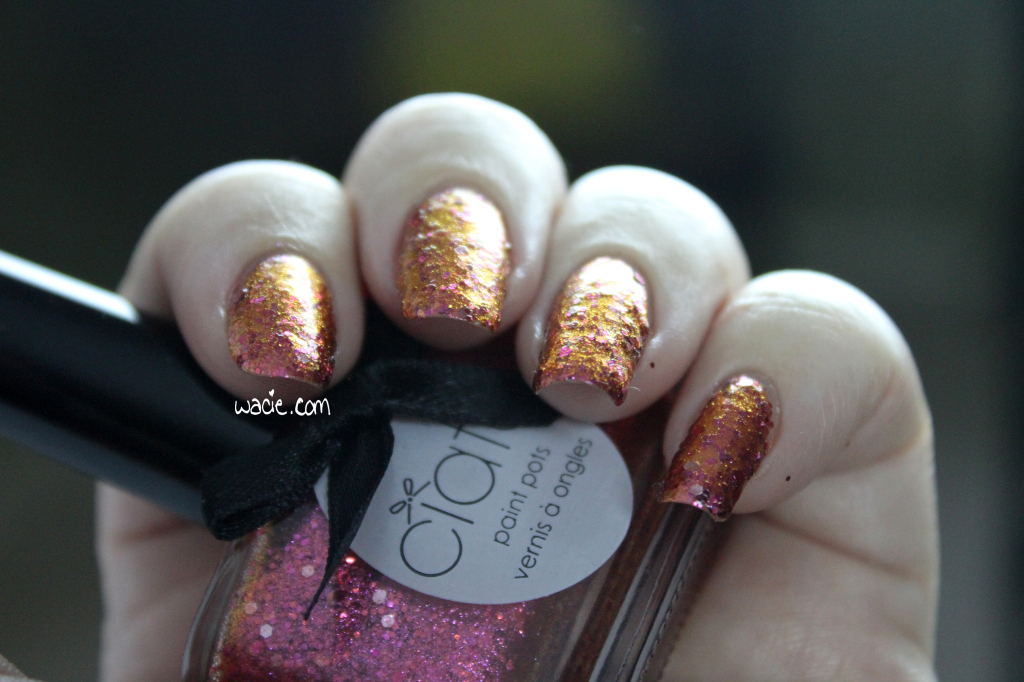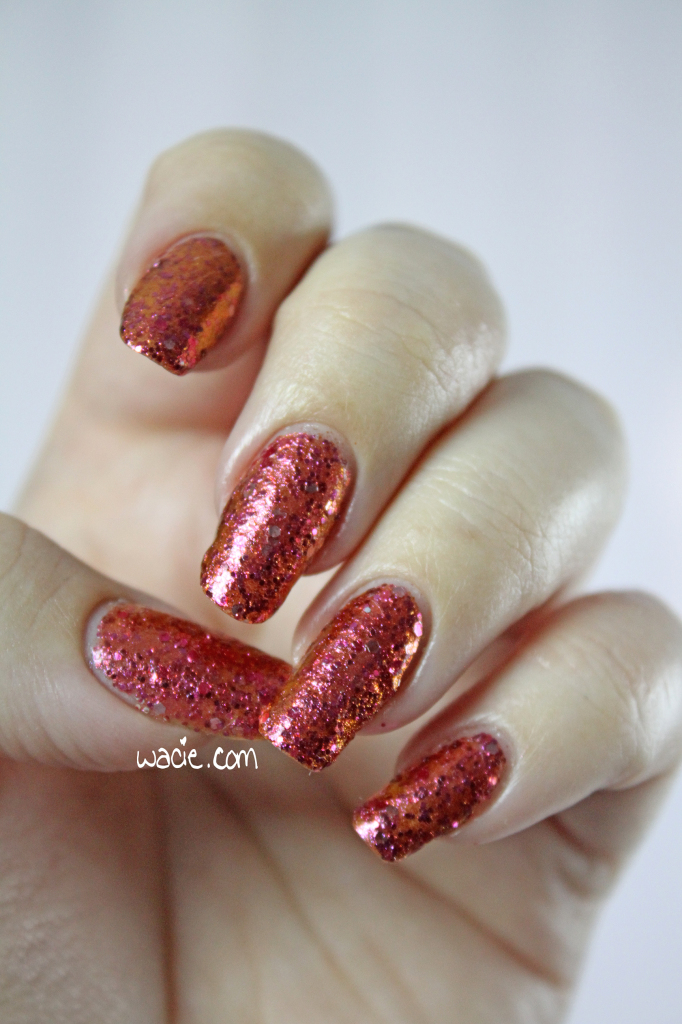 Yeah, I was not expecting this at all. I didn't think the coverage would be so full, and I didn't think the shift would be so pronounced. I am completely gobsmacked. Seriously. I don't think I have anything else to say, except that I don't think I ever want to wear this as just a topper. That would be cheating it.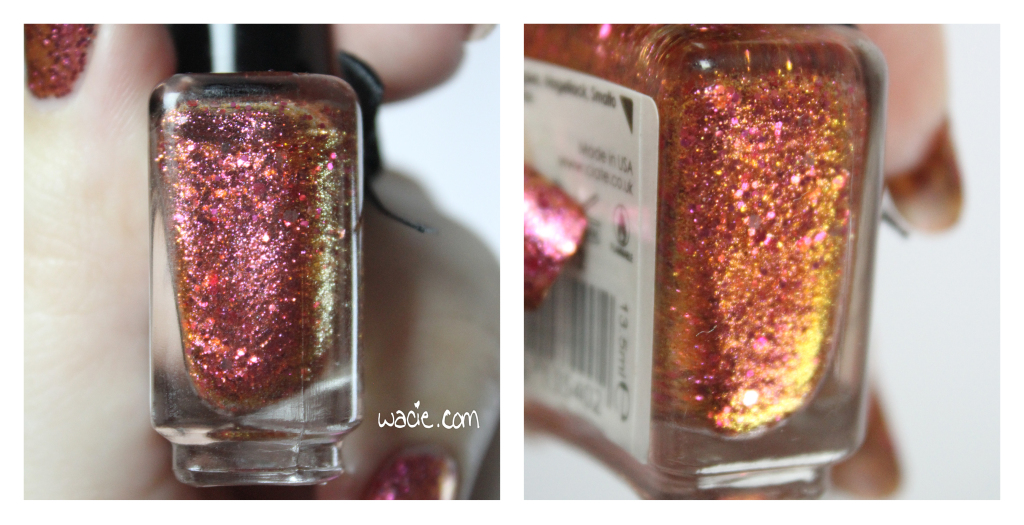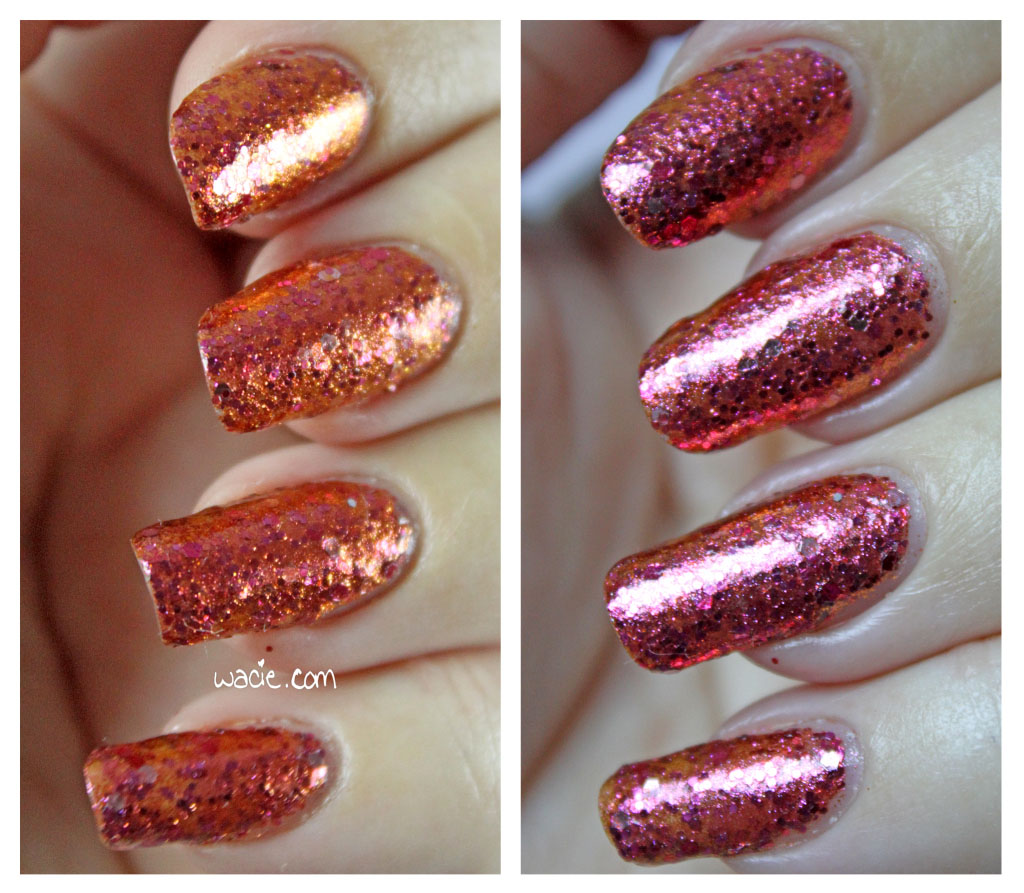 You can find Ciaté's Love Letter online at CiatéLondon.com. I happened to get my bottle from Sephora, but I longer see this particular polish on their site. They do still carry Ciaté, though.