What's this? A textured polish two weeks in a row? Yes! It's crazy. This is What Wizardry is This? from OPI; I'm wearing three coats without top coat.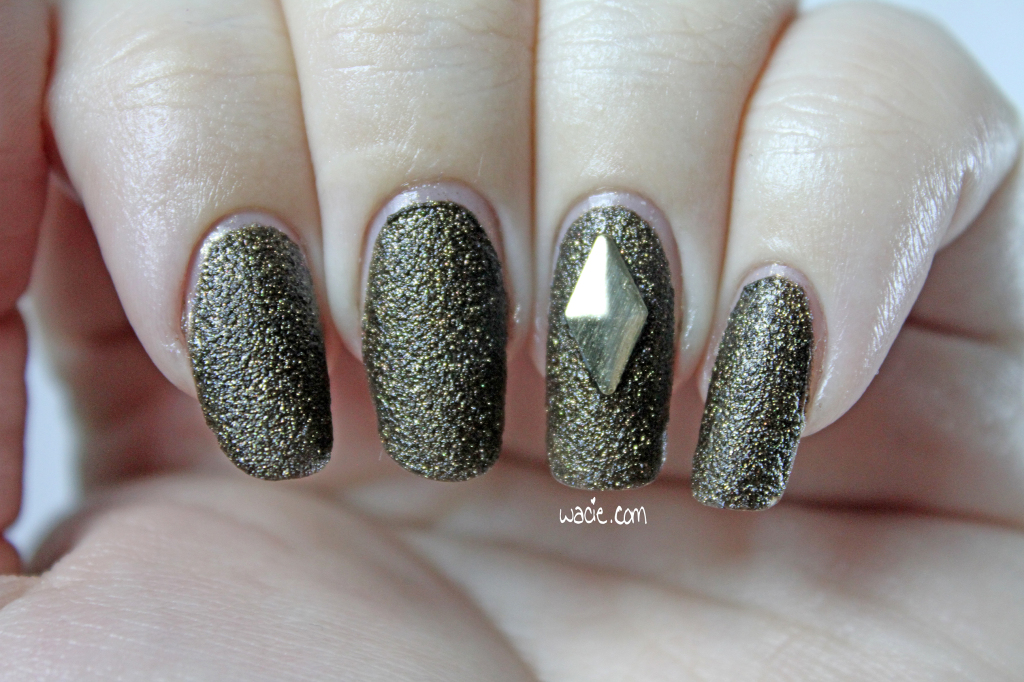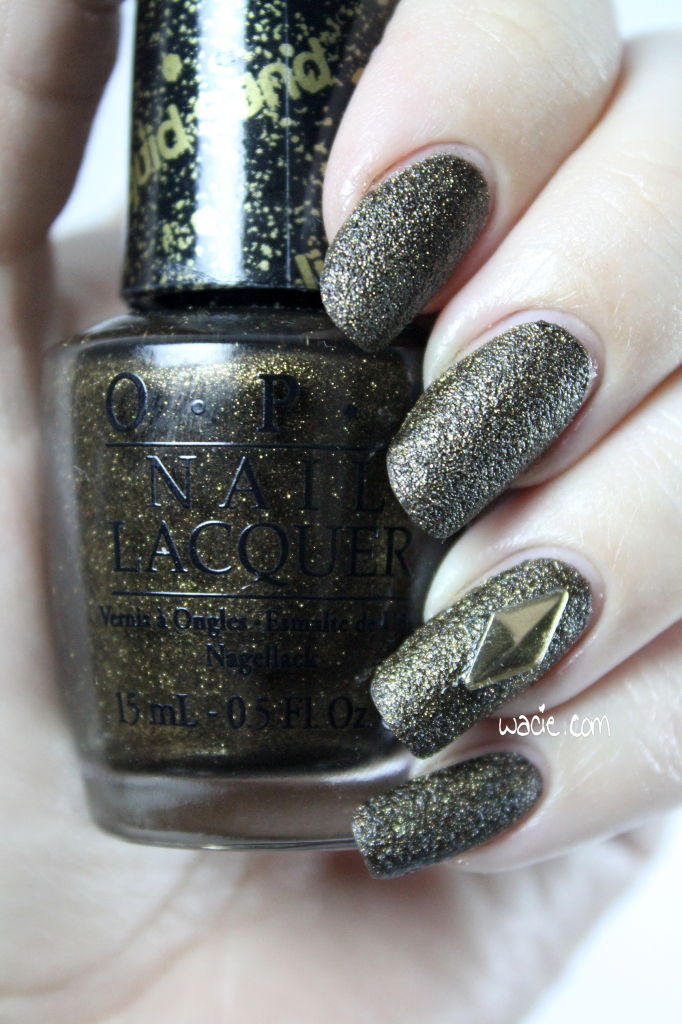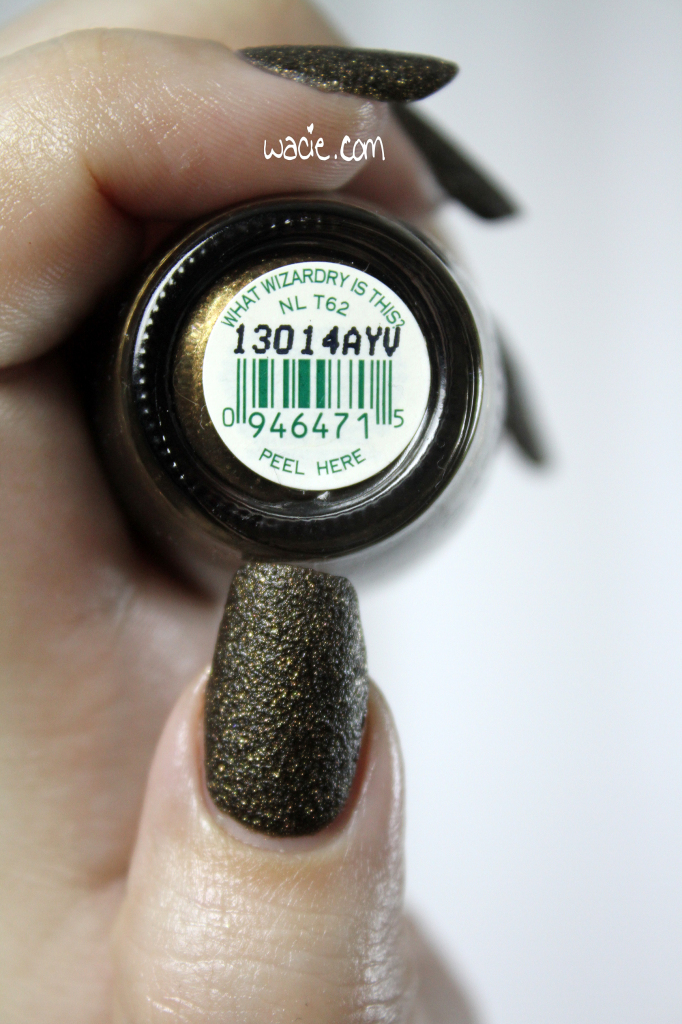 What Wizardry is This? is a warm brown textured polish with gold glitters. I found this application much easier than Solitaire's; Solitaire's brush was spread wide with glitter, and even though this polish also contains a ton of glitter, the brush was not as wide, and I had a much cleaner application. Drying time was very fast, and full coverage was gained in two coats. The glitters are very potent, which is why it looks more brown in some photos and more gold in others. It's a very pretty and interesting look.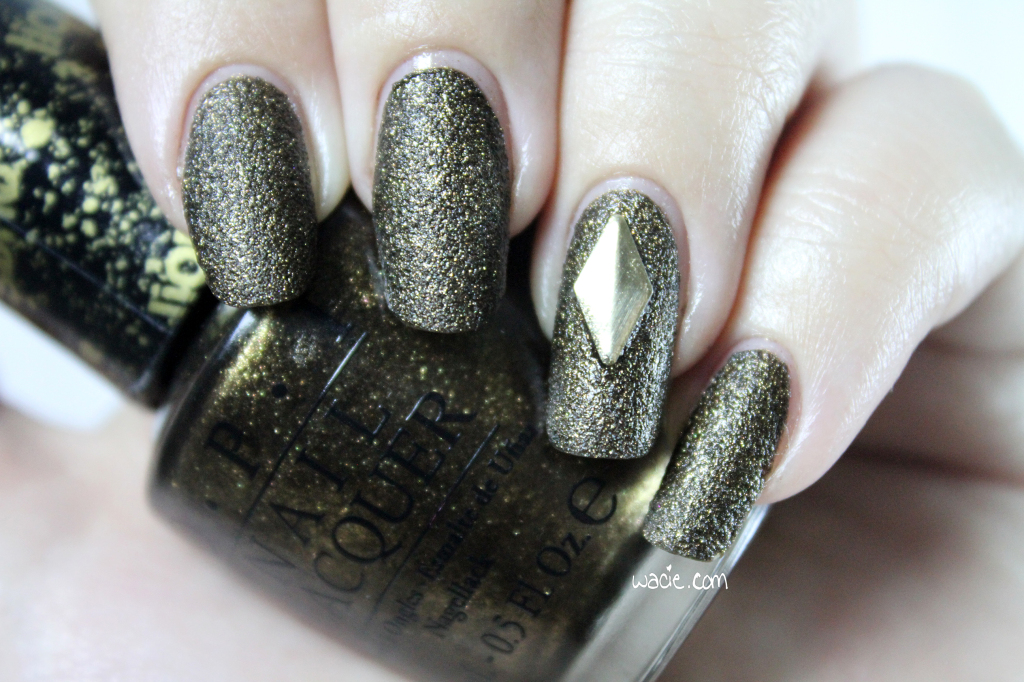 I like when I end up wearing something seasonally relevant. Solitaire was wintry and peaceful, but What Wizardry is This? is very warm and autumnal. It's the color of hot cocoa and firewood. This is absolutely perfect for fall.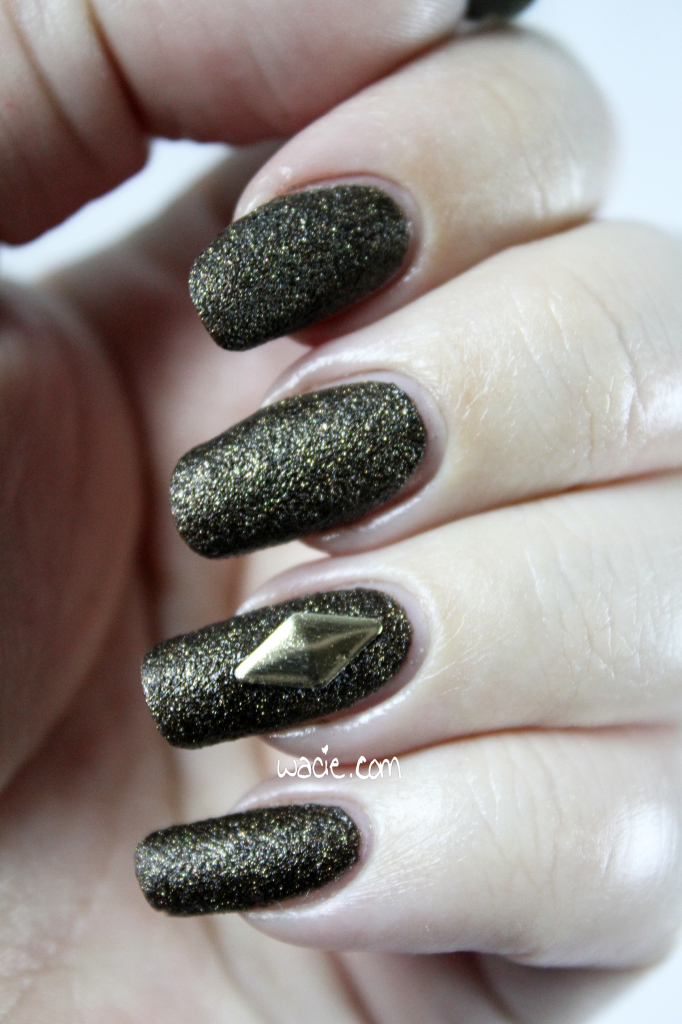 I don't have any brown nail charms, so I used a stud. Earlier in the year, I got a huge pack of nail accoutrements at an outlet store for super cheap, and this is the first time I've used any of it. Originally, I'd chosen a heart-shaped one, but it wouldn't sit flat on my nail, so I went with this diamond/Sims plumbob shape instead. I like it. It takes up more of the nail than I wanted, but it's a fun accent.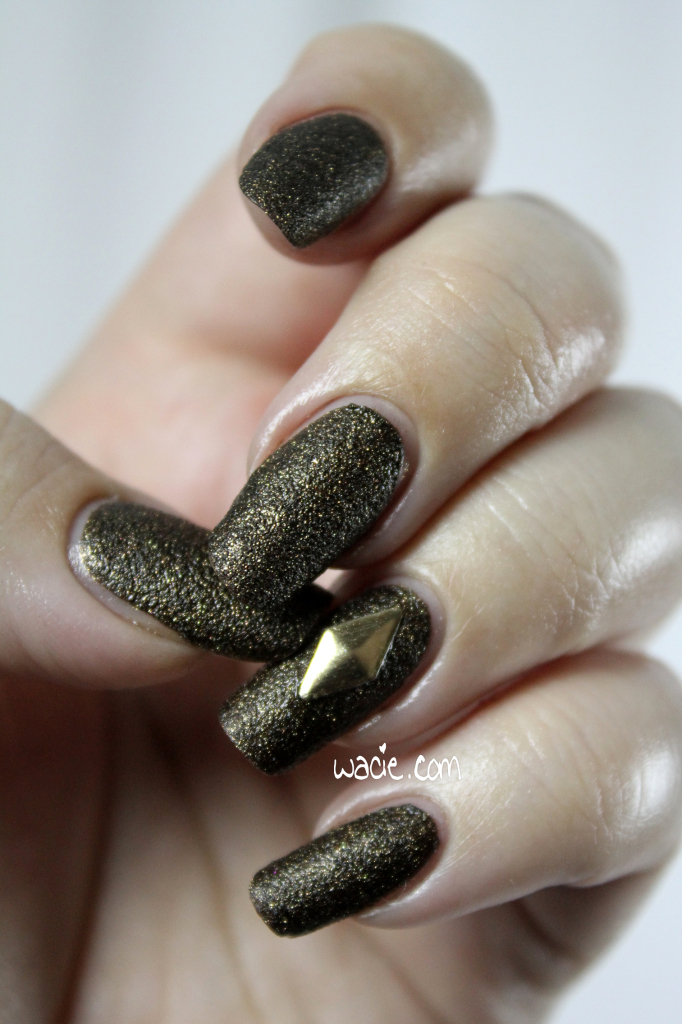 I wasn't sure about this at first. When I got it, the Liquid Sand bandwagon was at full speed, and I just wanted all of them. I don't own very many brown polishes, just because it's not a very popular color. It's also not very daring. This is more than just brown, though. It's gorgeous.