It's Swatch Saturday again! Today, I'm bringing you the second part of Blue-Eyed Girl Lacquer's new year's duo. Released early this year, 2014 and Resolutions were released alongside their winter collection. We saw 2014 last week, so today we're looking at Resolutions. I'm wearing one light coat of Resolutions over Sally Hansen's Hard to Get, Julep's Martha, and China Glaze's Pelican Gray, as well as one coat of Ciate's Speed Coat Pro top coat.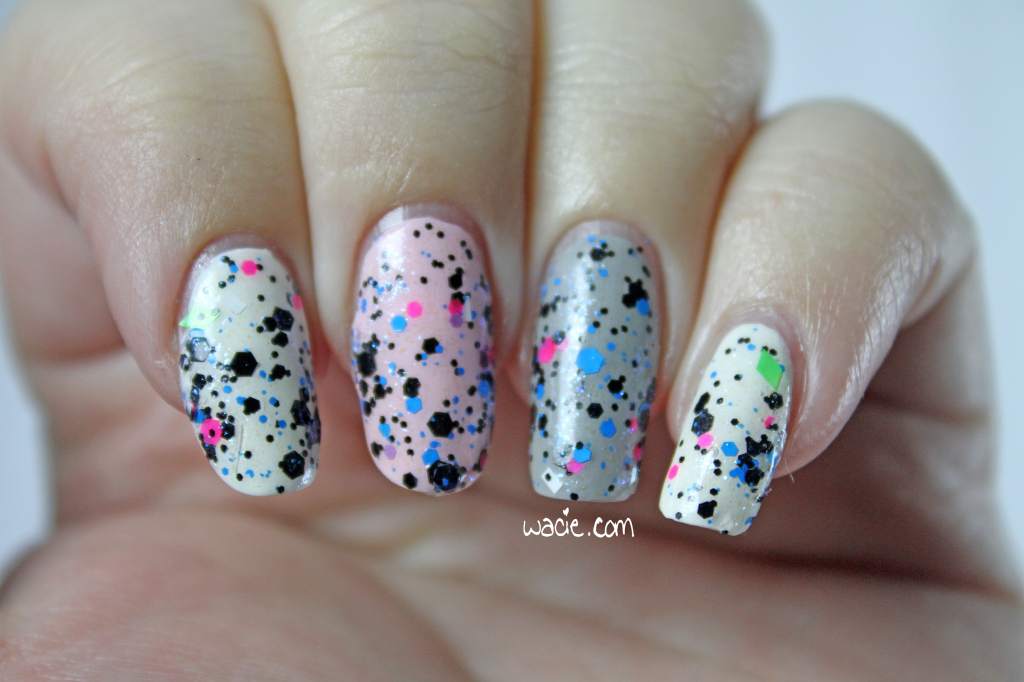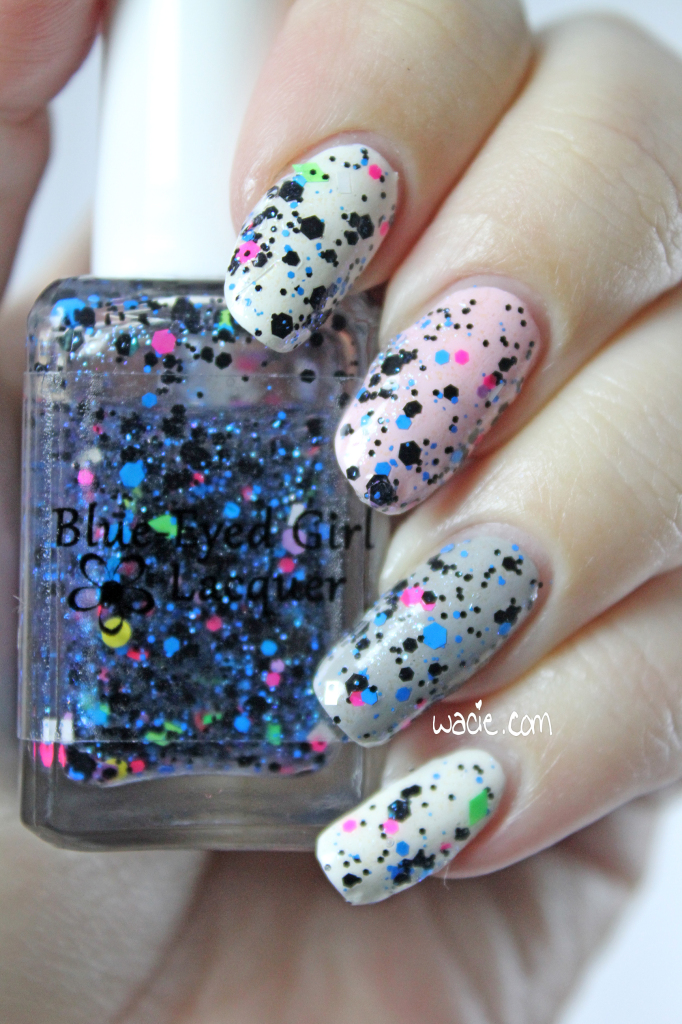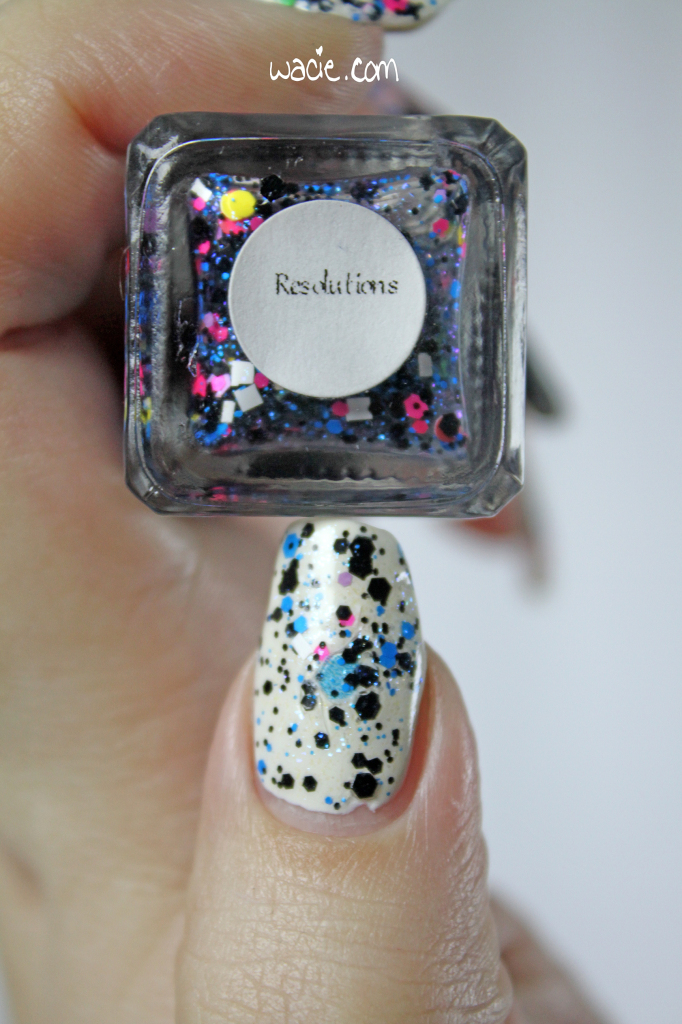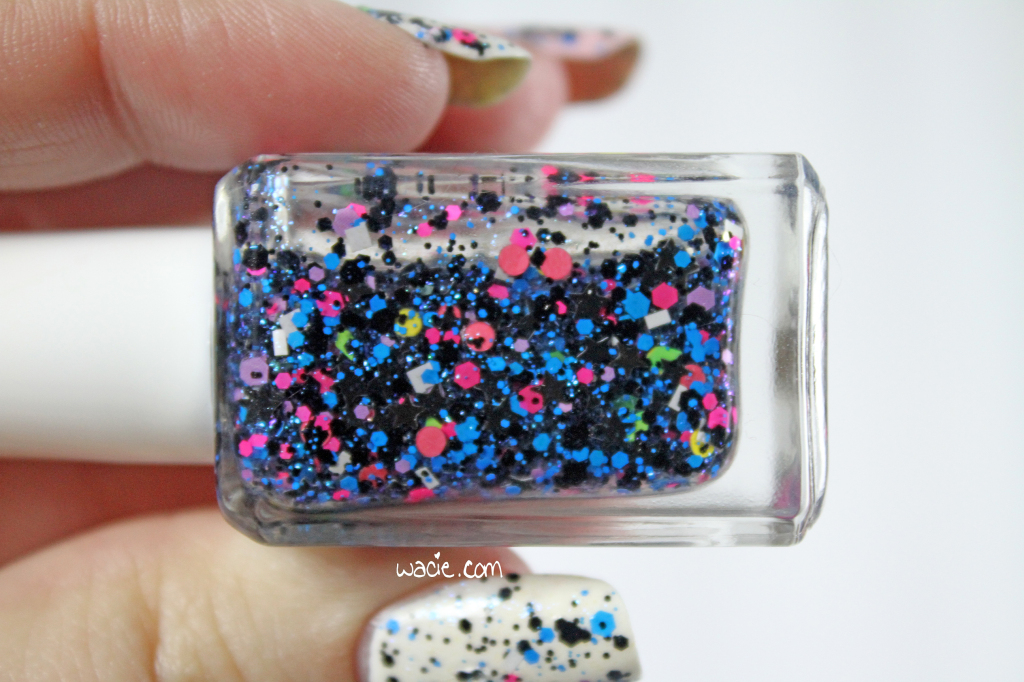 Resolutions is a glitter topper with primarily black and blue dots and hexes, as well as icy blue shimmer. There are a few colorful surprises: lime green diamonds, white blocks, black stars, purples, yellows, corals. I put on a very light coat, and I didn't get a lot of the big colorful glitters. They're kind of hard to fish out, and tend to hang out at the bottom of the bottle. A second coat would definitely have helped me out, and probably would have helped me get those big pink dots and hexes. Those are my favorites.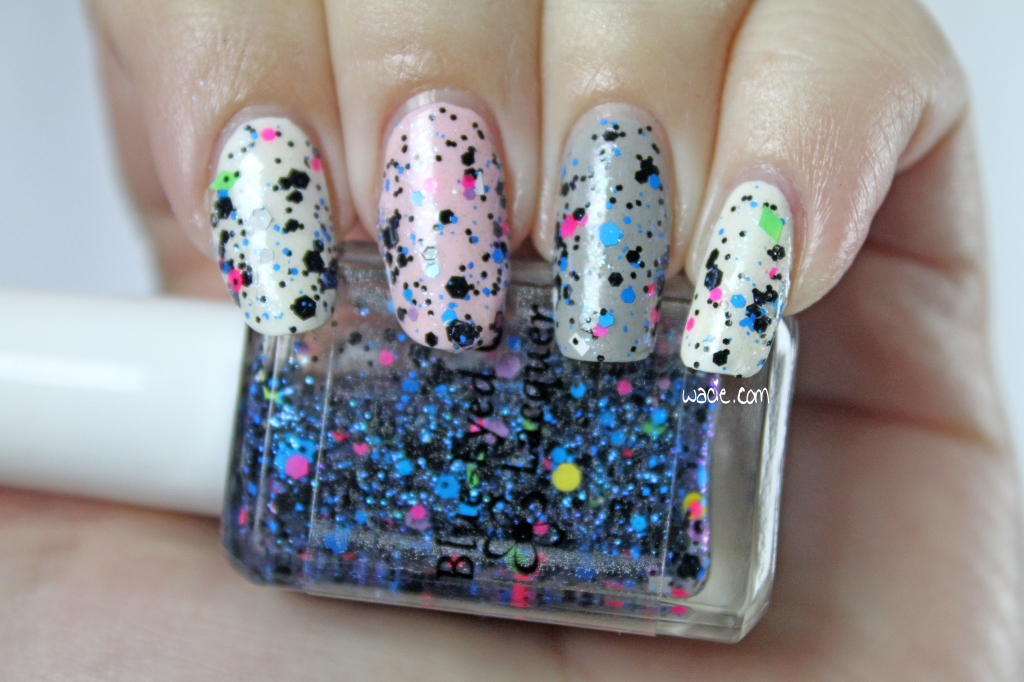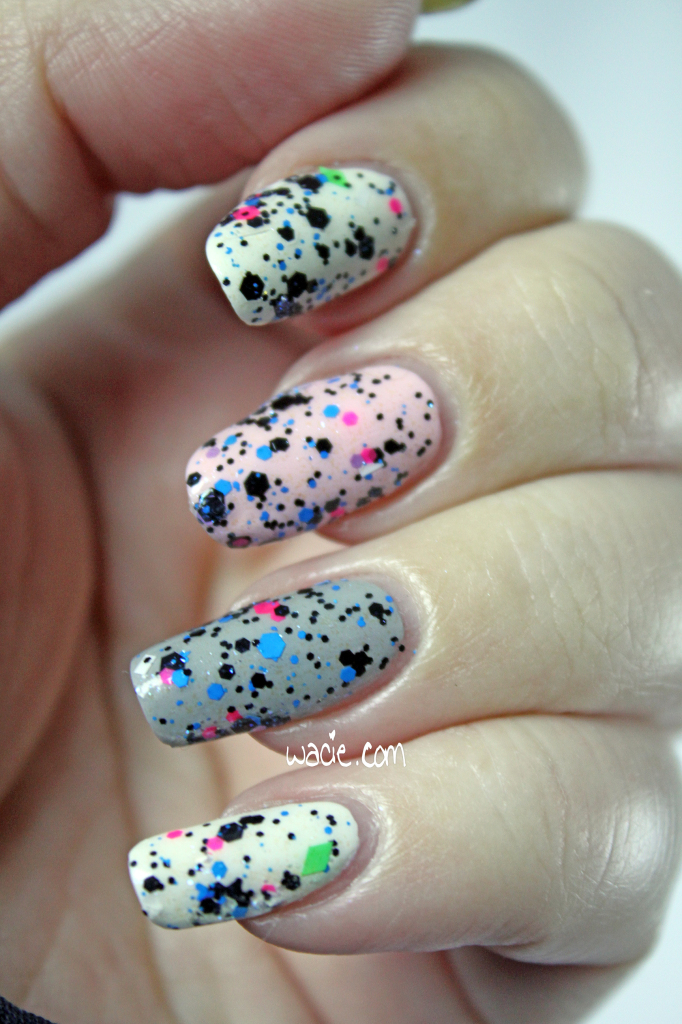 As always, this is a dream to wear and apply. I could have used a little more glitter on the brush, but that's not too much of a worry. The base dries fast, and surprisingly, the glitter is flat and smooth on the nail, which rarely happens with polishes like this. Even the big glitters are glassy smooth. It's nice.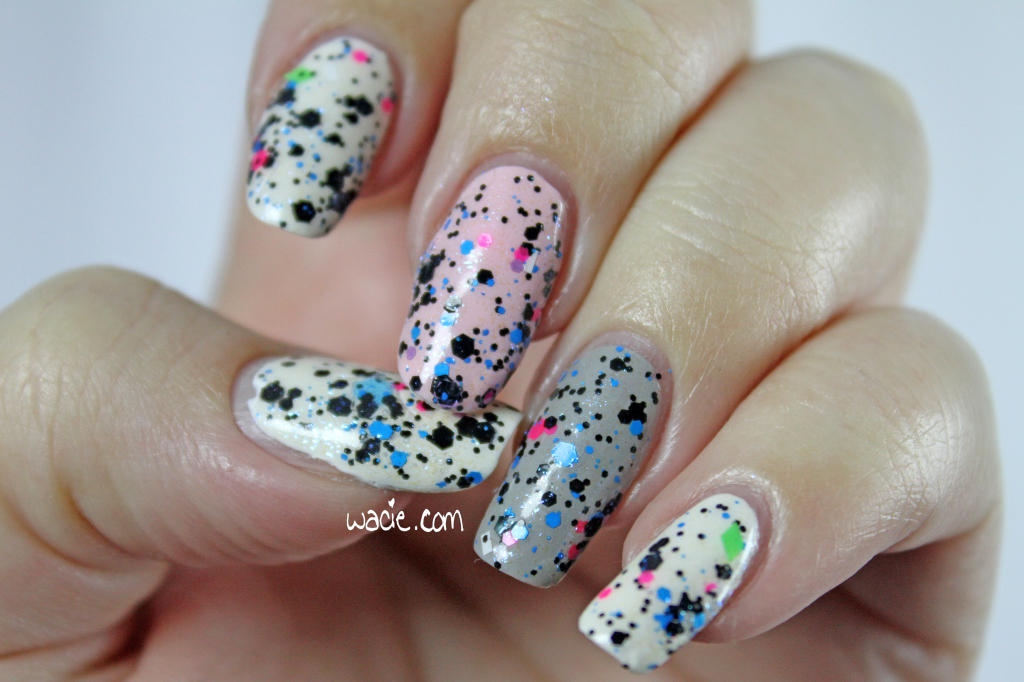 Unfortunately, this is long discontinued, but a few of my favoritest BEGL glitter toppers are actually on sale in the BEGL store. If you liked this one, I think you'll love those.