For today's Swatch Saturday, I'm wearing a polish made to commemorate the new year. Here I am, wearing it in November. This is Blue-Eyed Girl Lacquer's 2014, shown at three coats with one coat of Ciate's Speed Coat Pro top coat.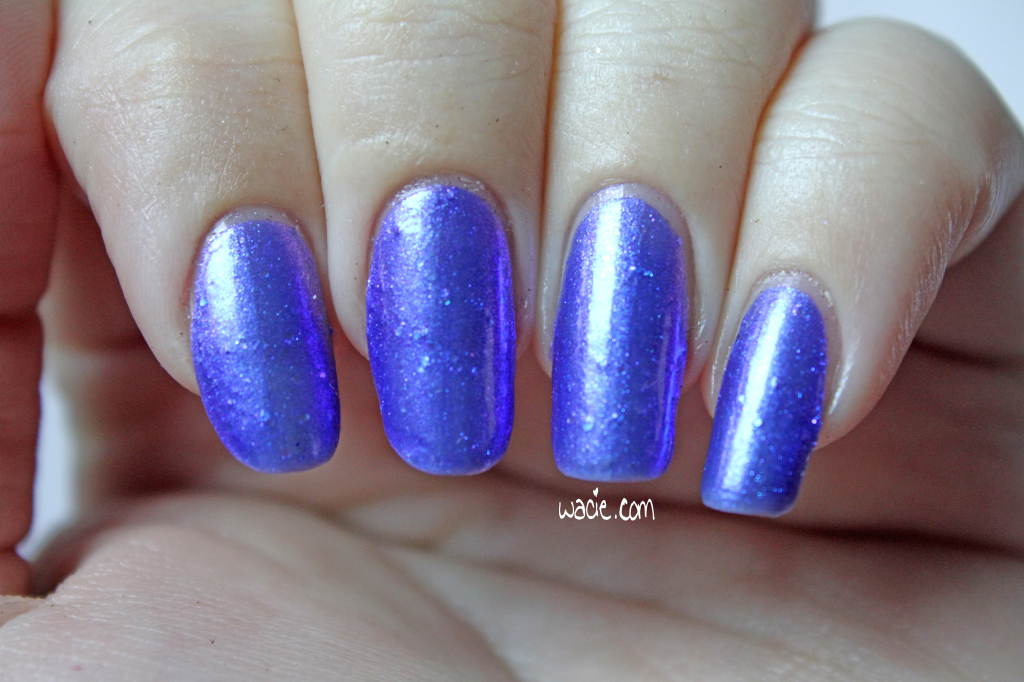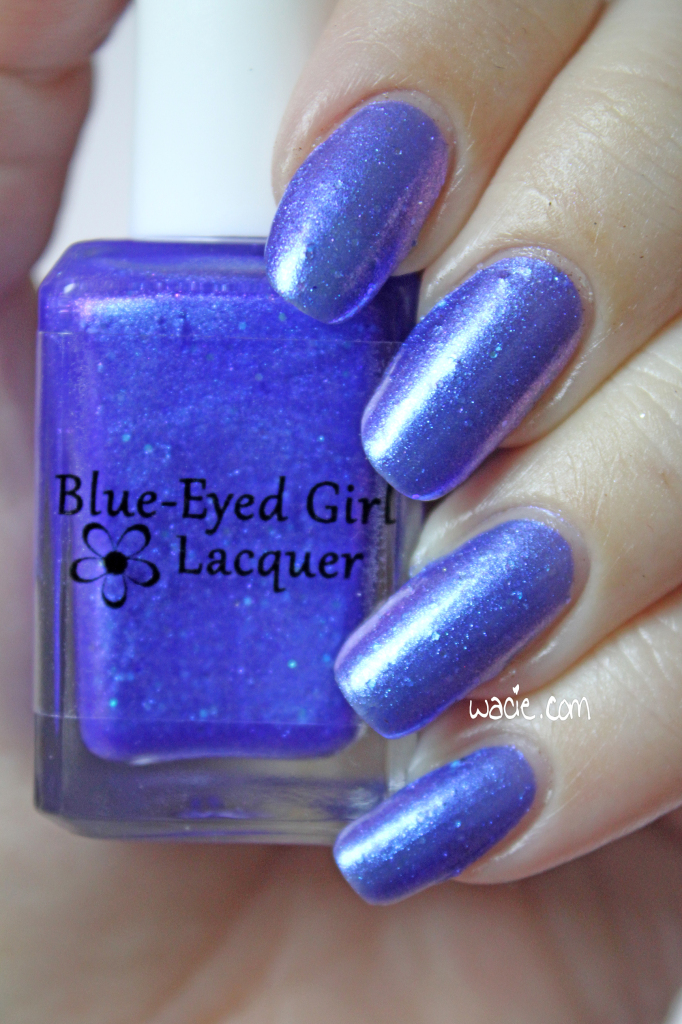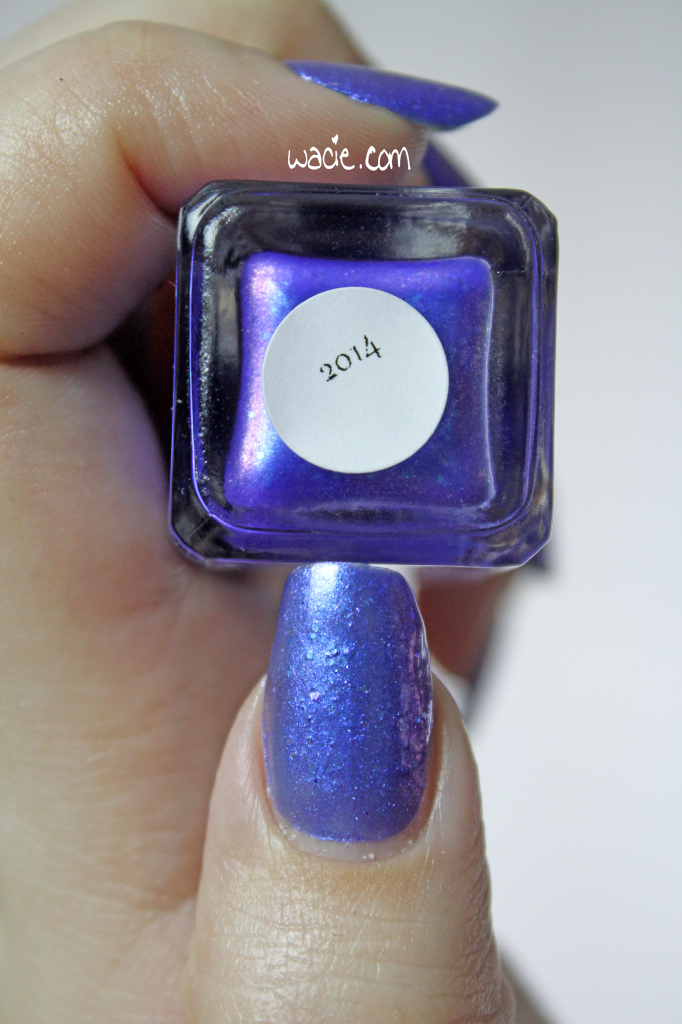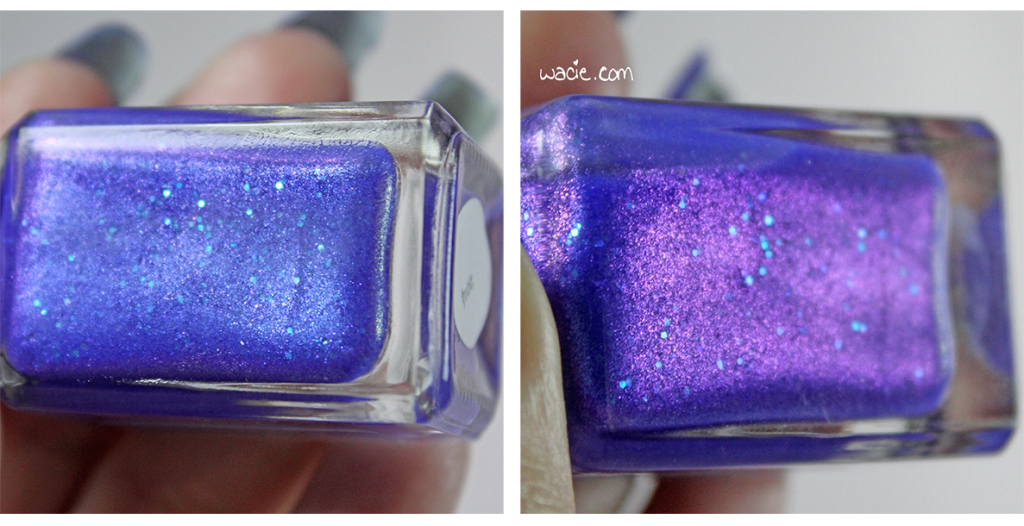 2014 is a blurple polish with a blue-to-purple shift and iridescent glitters. The shift here is very strong, and pops out just about everywhere. The glitters are scarce, and are probably unnecessary with all the shimmer and shift. I like them in there, but I can take or leave them. 2014 dries with a satin finish, and with a very quick drying time. Consistency was ideal and application was very easy.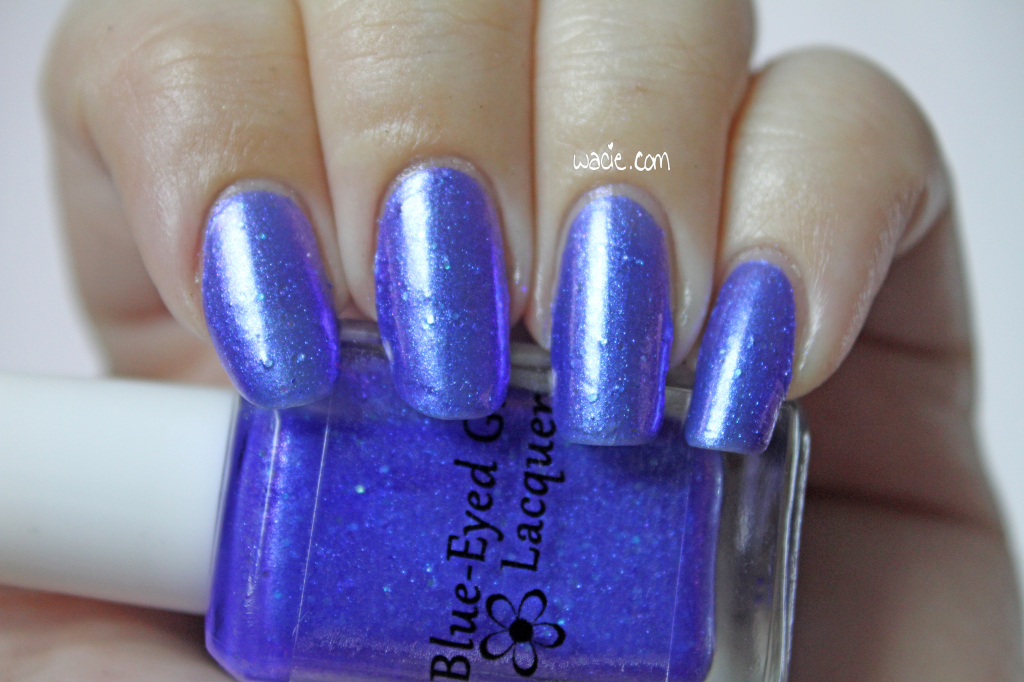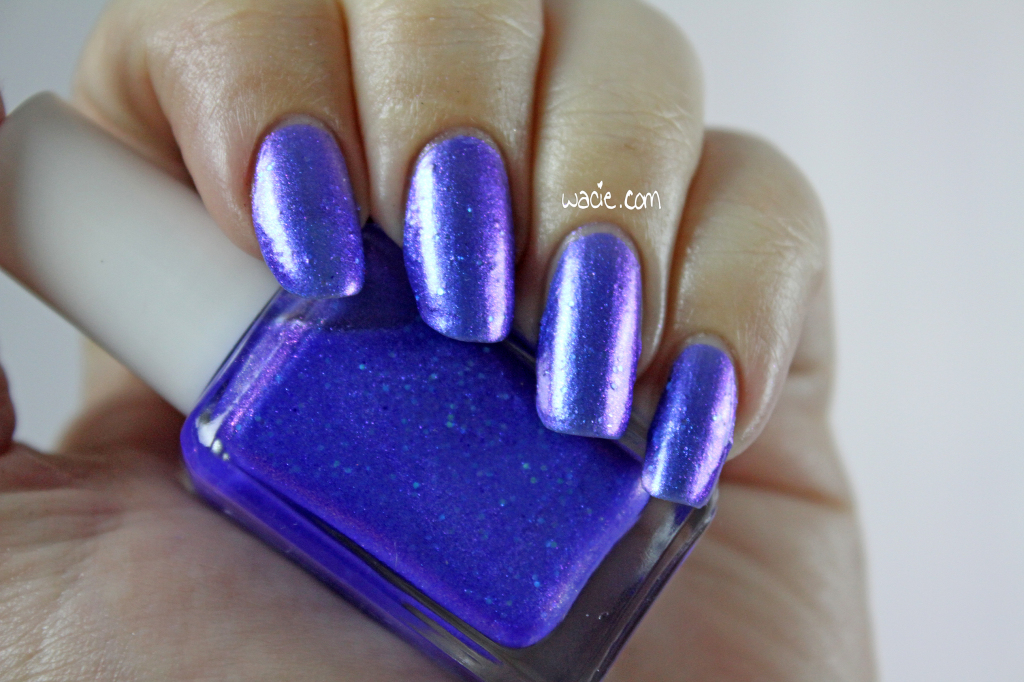 So let me tell you about this shift. Good lord, this shift. When I say it's strong, I mean it's strong, like a stiff drink strong. I can't stop looking at my nails because they're a different color every time I look at them. Sometimes they're emitting this icy blue shimmer, sometimes it's a vibrant violet. I never know which I'm going to get, but I know it's always going to be gorgeous.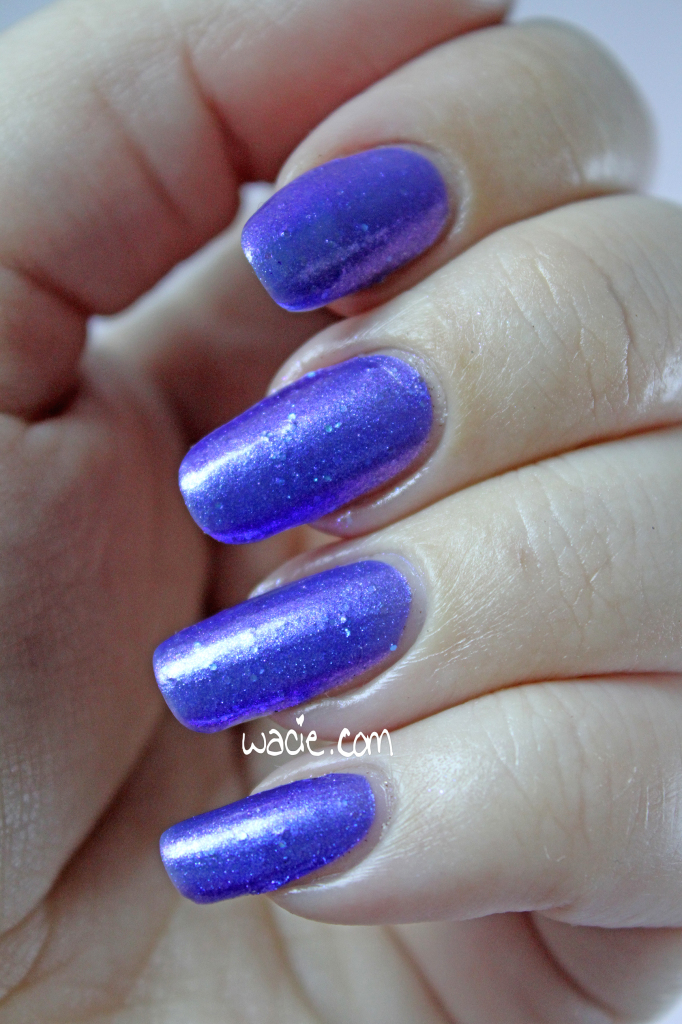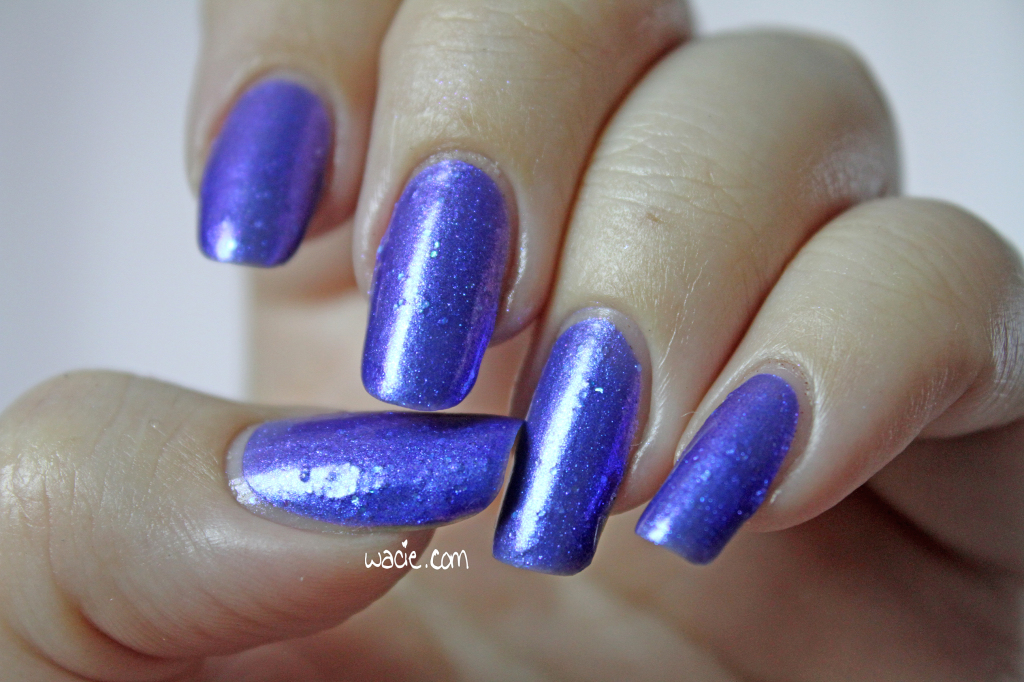 2014 was released on its own, but also had a companion polish called Resolutions that we'll see next week.Unfortunately, both are discontinued. Keep your eyes peeled in blog sales, though; this isn't one you want to let slip by again. If you liked 2014, you might like a currently-available BEGL called Just Admiring Your Skills, Sweetie. It's more purple than blue, but it also has an unbelievable shift. You should grab that one, too.