Hey, guys! I'm super excited about Manicure Monday this week because I get to wear a textured polish. I've only featured one other on the blog, so it feels a little like a special occasion. I'm wearing three coats of OPI's Solitaire without top coat.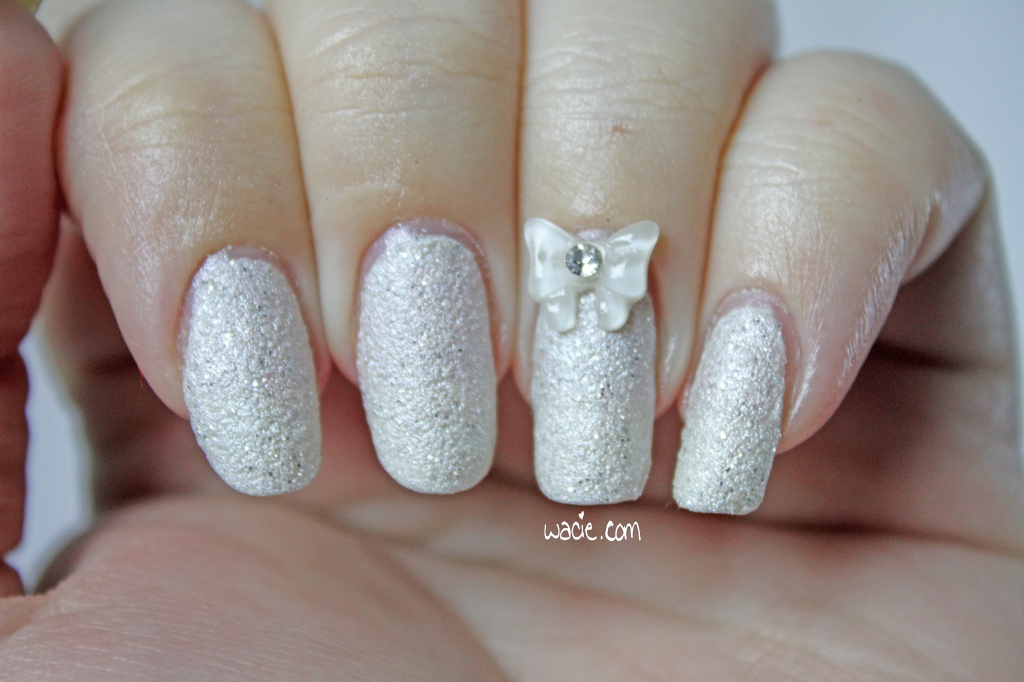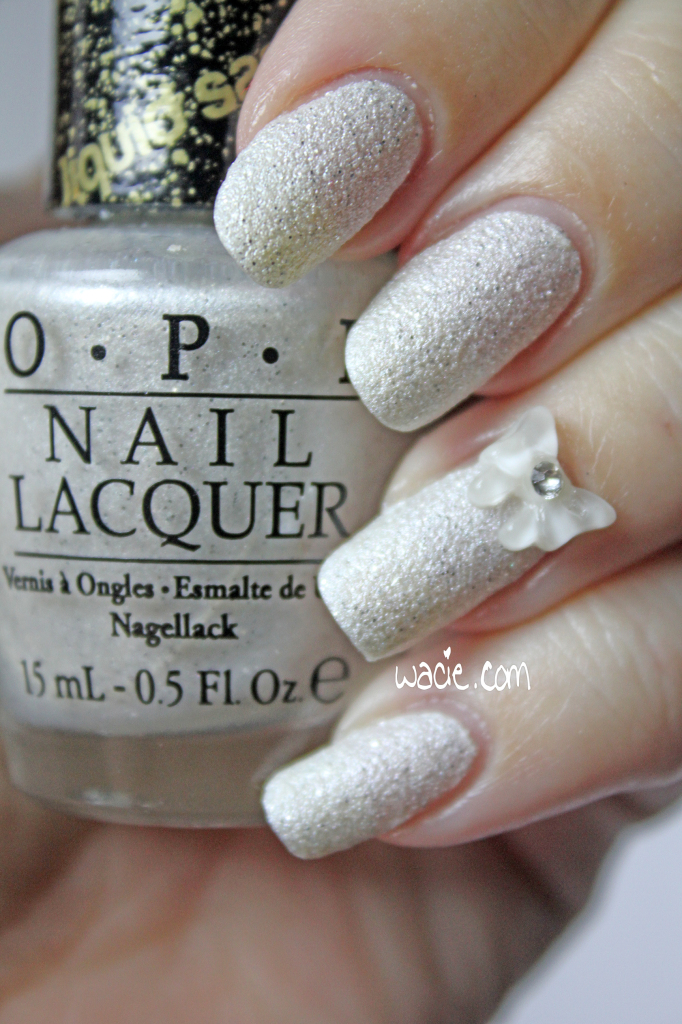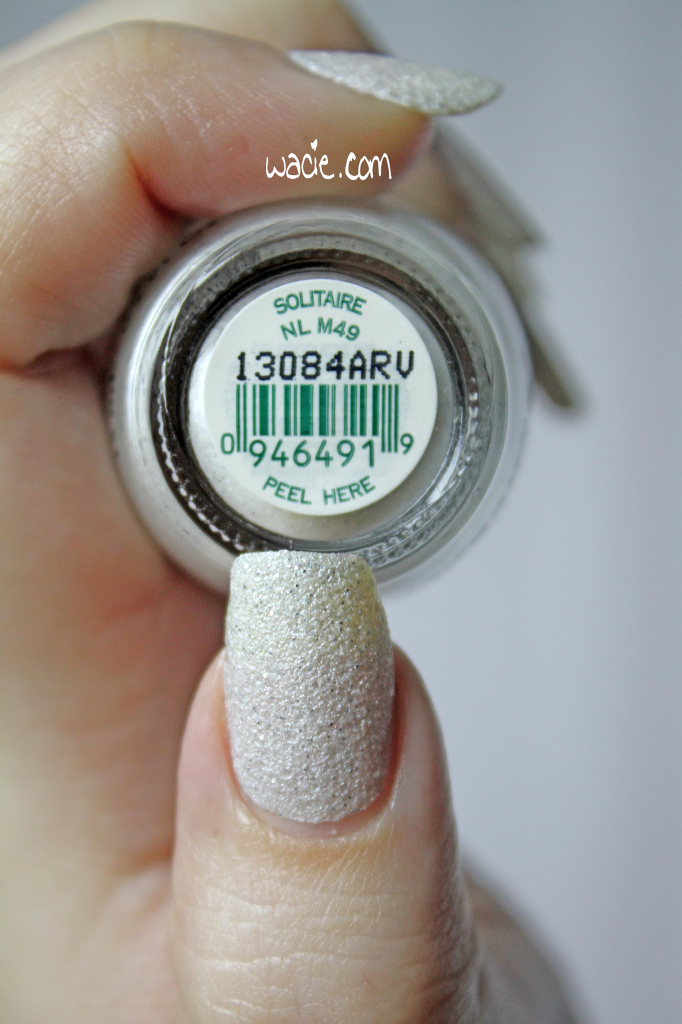 Solitaire is a ton of silver glitter in a sheer white base that dries with a matte texture. It goes on pretty frosty at first, but when the lacquer dries away the frost disappears, leaving behind silvery sparkles. I felt like three coats were necessary with this, because the white base is very sheer, and I wanted full opacity and lots of texture. It dries pretty quickly, since there's so little lacquer. The consistency is thick, naturally, since there's so much glitter. Application isn't too bad, but when the brush has polish in it, it fans out and is wider than some of my nails, and makes a little bit of a mess.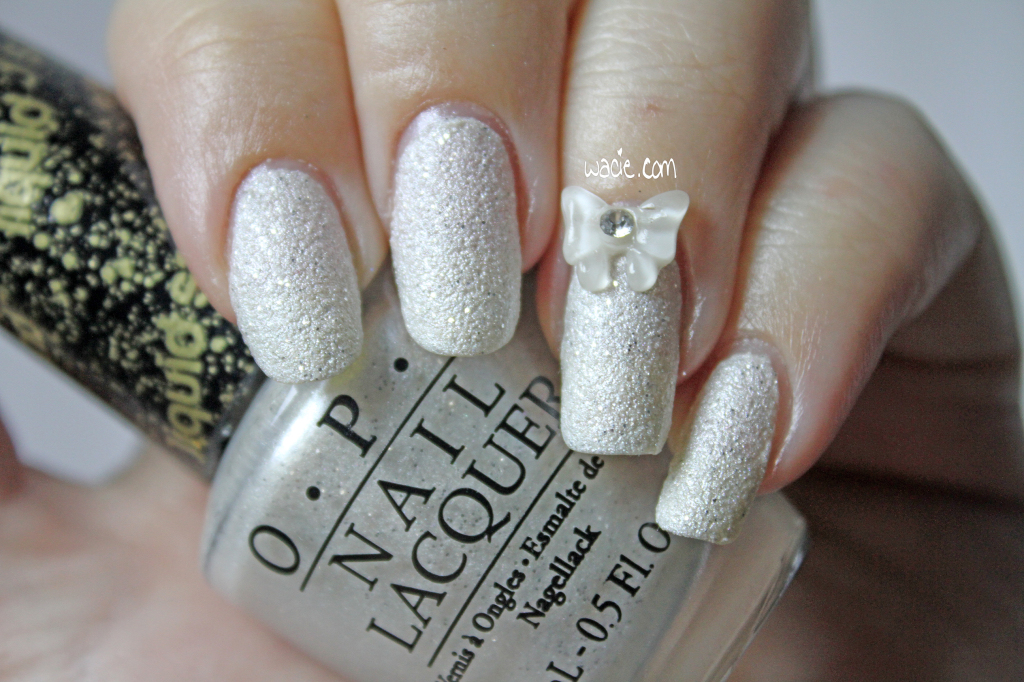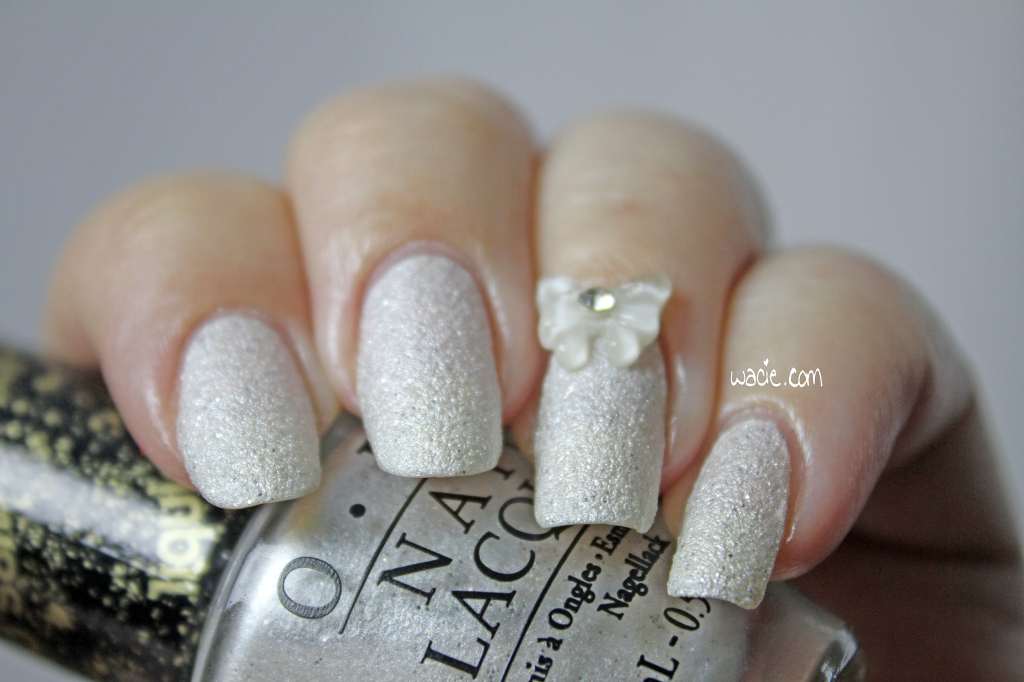 It's so worth it, though! I was a little unsure about this polish at first, because I remember being a teensy bit less-than-impressed with the Bond Girls collection, especially in comparison to Mariah Carey's collection. It just seemed like the Bond Girls collection focused more on matte texture than glitter, and the glitters were the reason I bought them in the first place. This one is nice, though. There's a nice balance between texture and glitter. It's also season-appropriate; my nails look like tiny snow-covered driveways. It's adorable.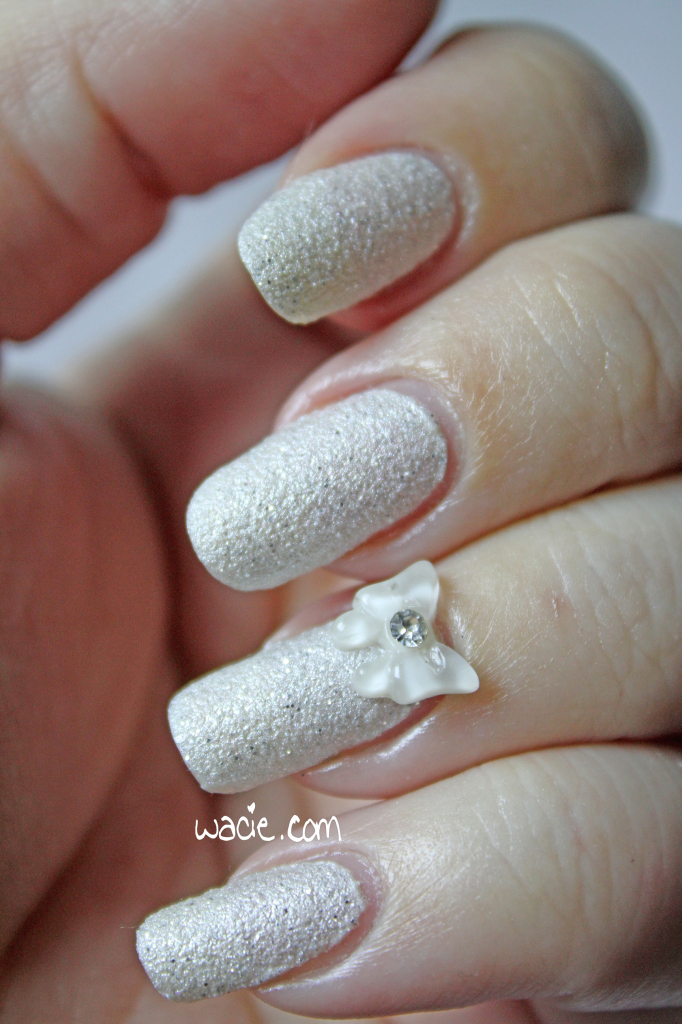 Final word: Solitaire is textured and sparkly, but is still delicate. It's a perfect match for the cooler temperatures and the upcoming winter season.