It's another wintry delight this Swatch Saturday! Today we're looking at the second half of the winter duo Blue-Eyed Girl Lacquer released last year. We saw and loved Untrodden Snow; let's have a look at Electric Icicle. I'm wearing two coats of Electric Icicle over Sally Hansen's Hard to Get, Essie's Marathin, and Julep's Dianna, as well as one coat of Ciate's Speed Coat Pro.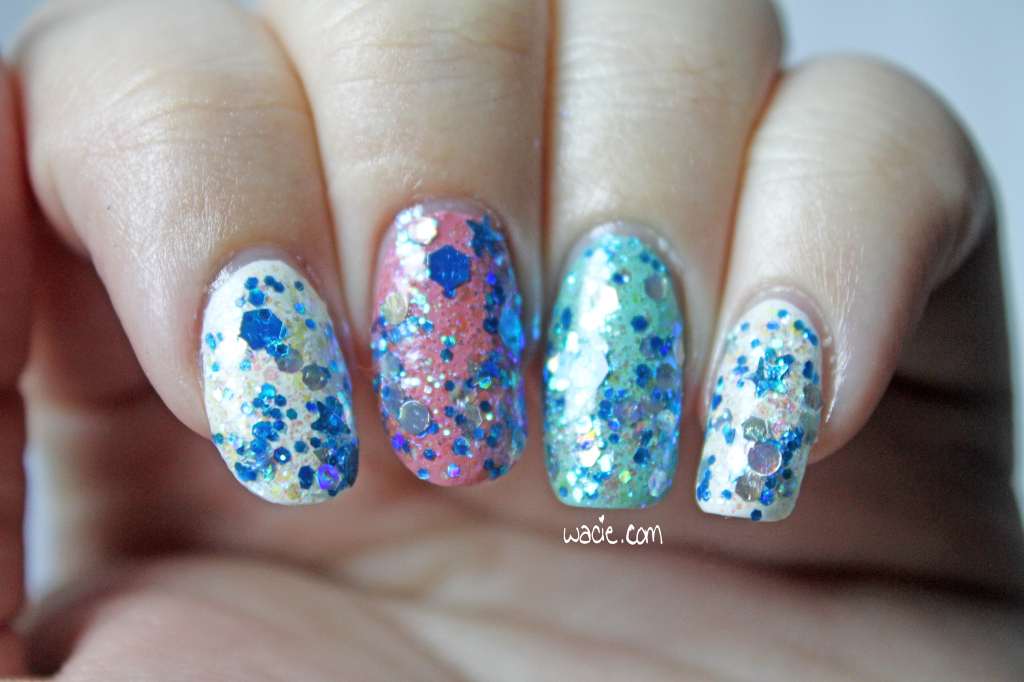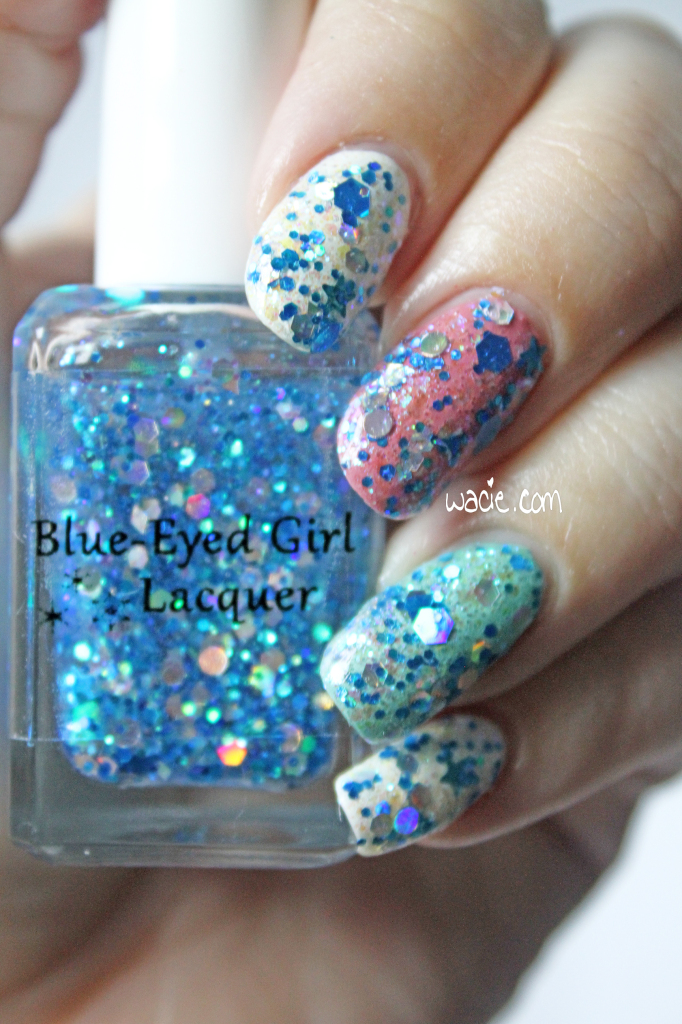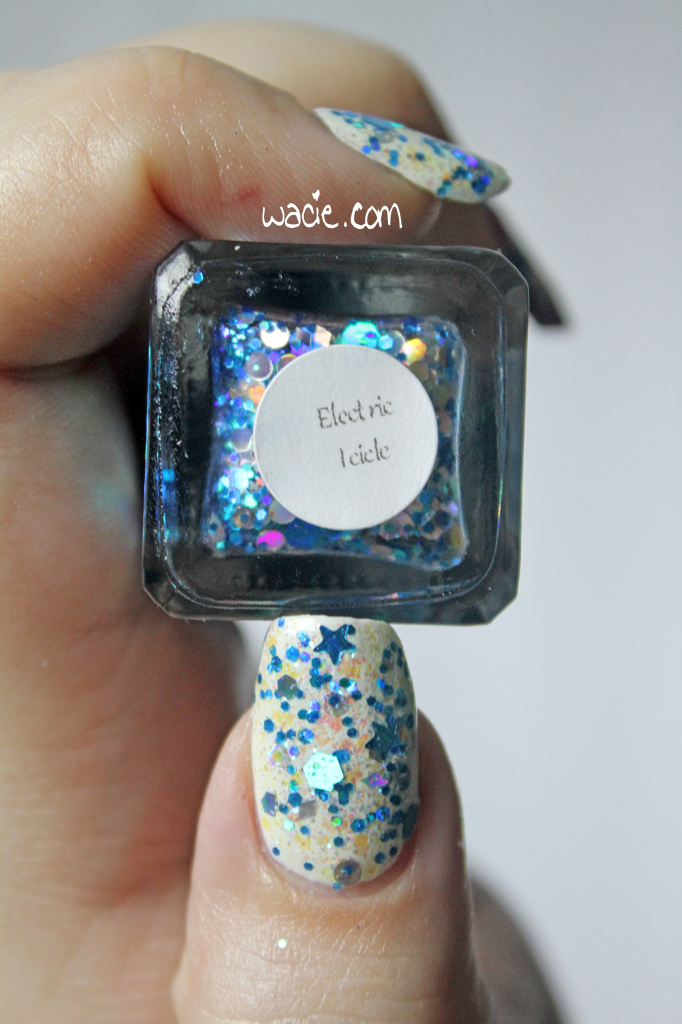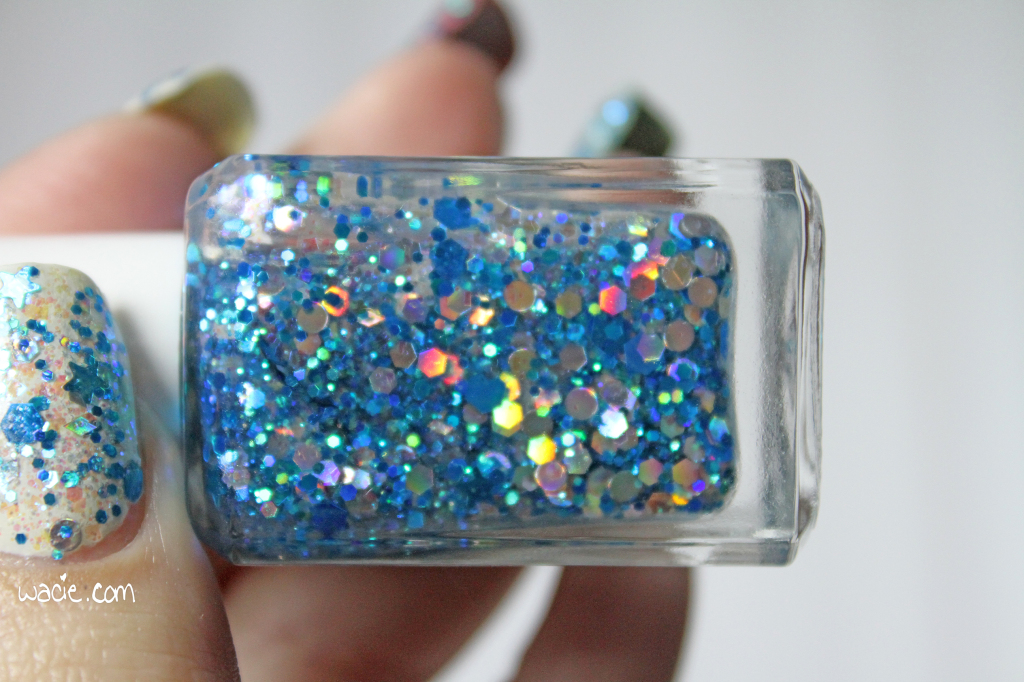 Electric Icicle is a clear glitter topper made with "bright blue holo hexes, rainbow iridecent hexes and squares, silver holo hexes and tiny diamonds, and blue holo stars". I wore two coats because the all the good shape glitters were hanging around toward the bottom of the bottle, and my first coat was a bit thin on the glitter. Application was pretty easy apart from that; the glitters spread well and didn't clump. The base dried quickly. I had no problems with it.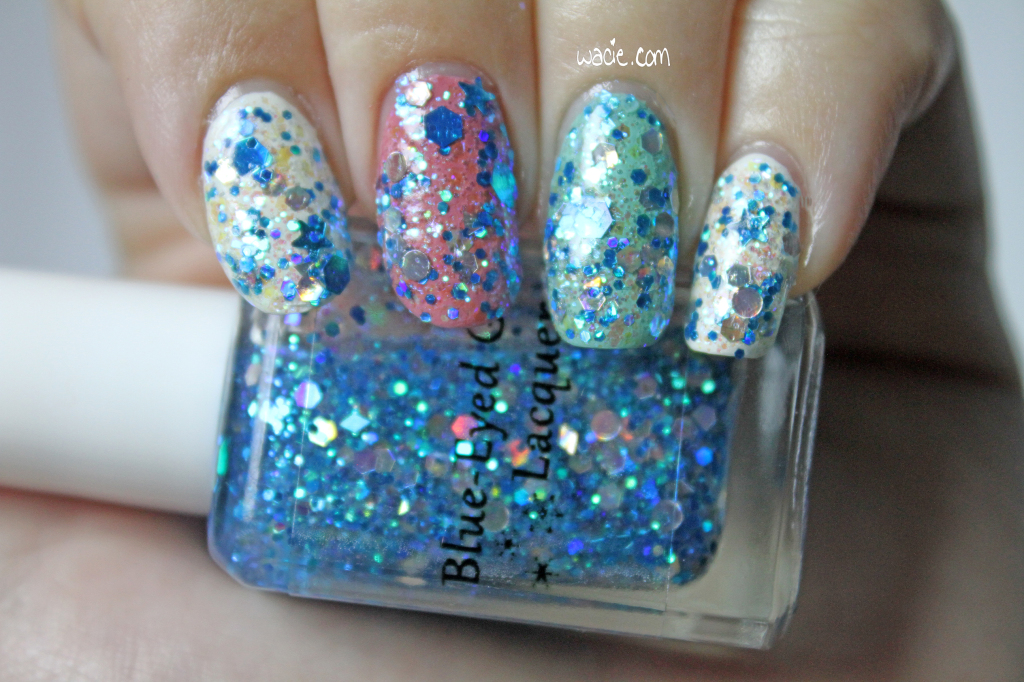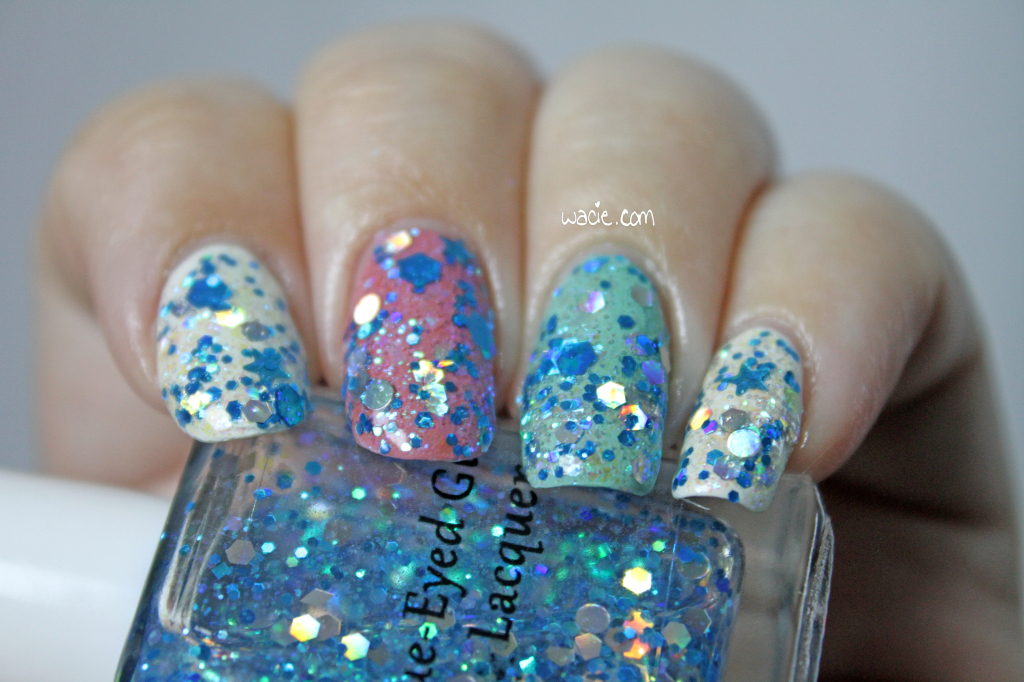 I gotta say, this might be the best winter glitter topper I have. I've got a few that have icy blue glitters with silver, and even though they're very pretty and they shine a great deal, they don't have a whole lot of color. Electric Icicle is the best of both worlds. The metallic and holo textures of the glitters — especially the silvers — give the look some iciness, but the blue and iridescent glitters give it a lot of color as well. This is a mix that is all about winter, but doesn't let winter bring it down. It's amazing.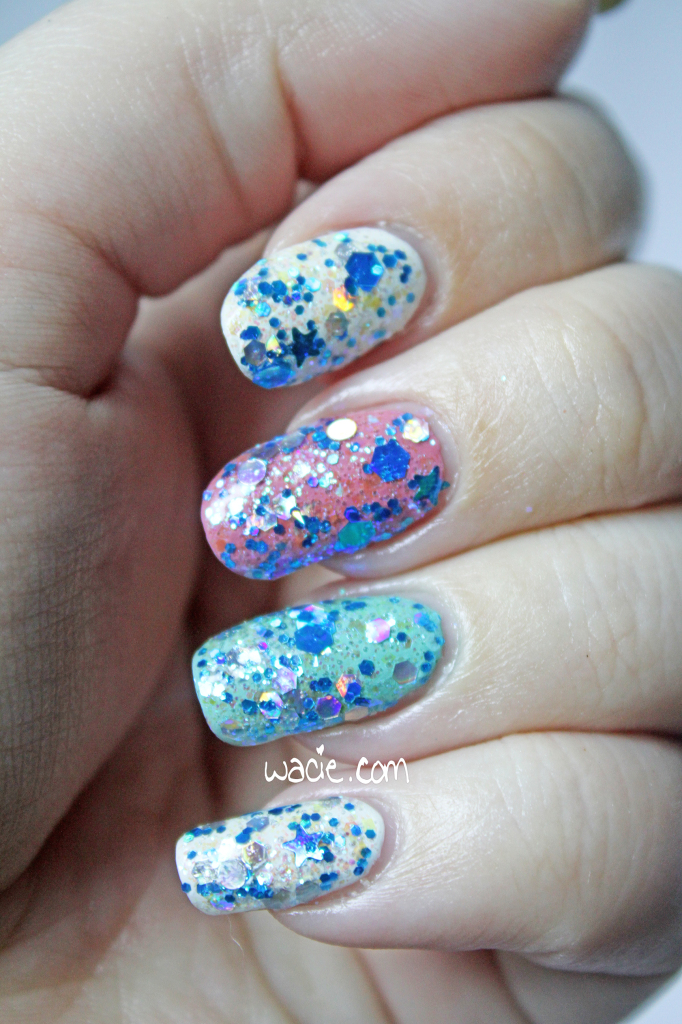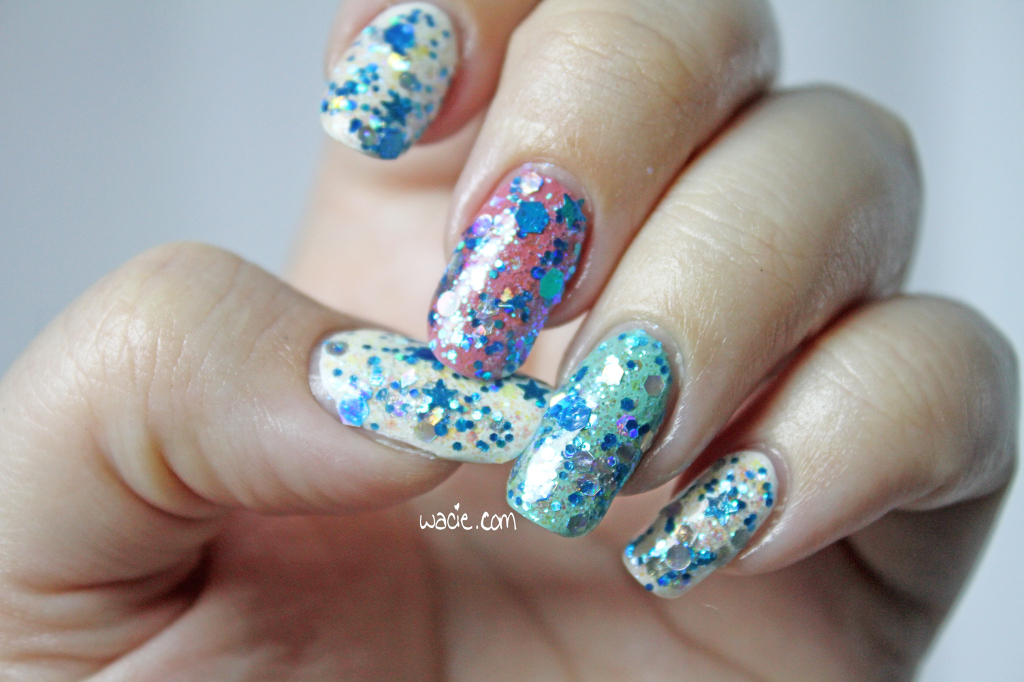 I nearly swatched this on the pink and blue I used on Wednesday, Mint Candy Apple from Essie and Martha from Julep. They're really soft but bright colors that make the perfect base for any glitter topper. I was afraid that it would look like the same mani two days in a row, so I went with Marathin from Essie and Dianna from Julep. I chose Dianna because I wanted the blues to be kind of homogeneous, and since Dianna is a dusty color, obviously a dusty rose would complement it. I almost feel like I should have chosen gray over white, but the glitter looks so perfect over white that I'm glad I didn't.