It's Manicure Monday again, and I'm excited because it's a wacie.com first: textured polish! I've been buying these up like mad, but this is the first time I've ever featured one on the blog. This is OPI's Liquid Sand in Vesper; I'm wearing three coats of it without topcoat.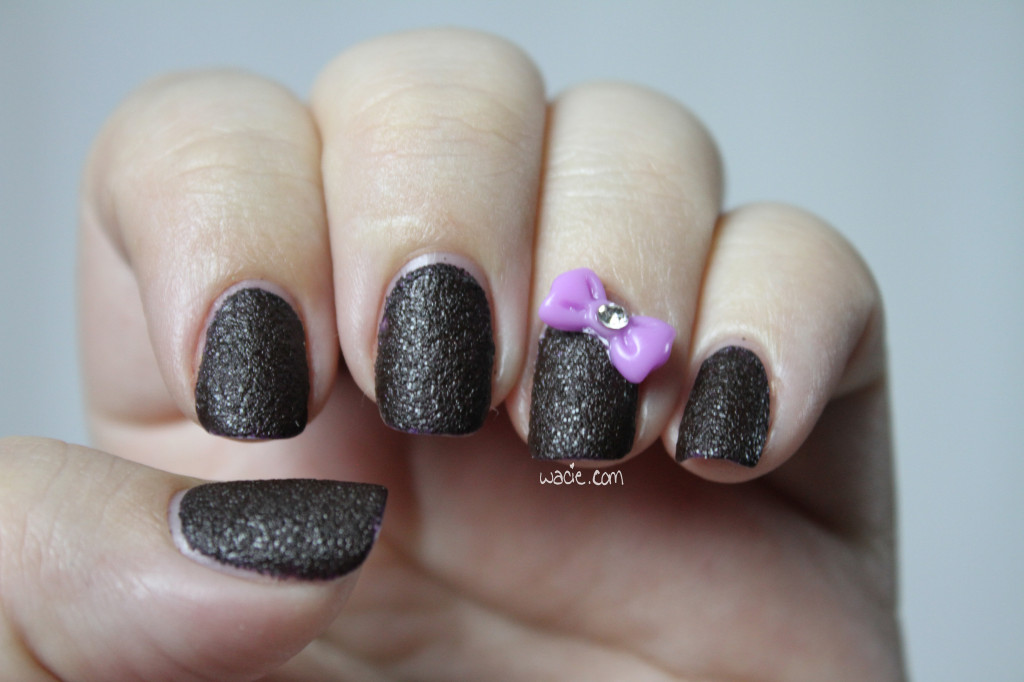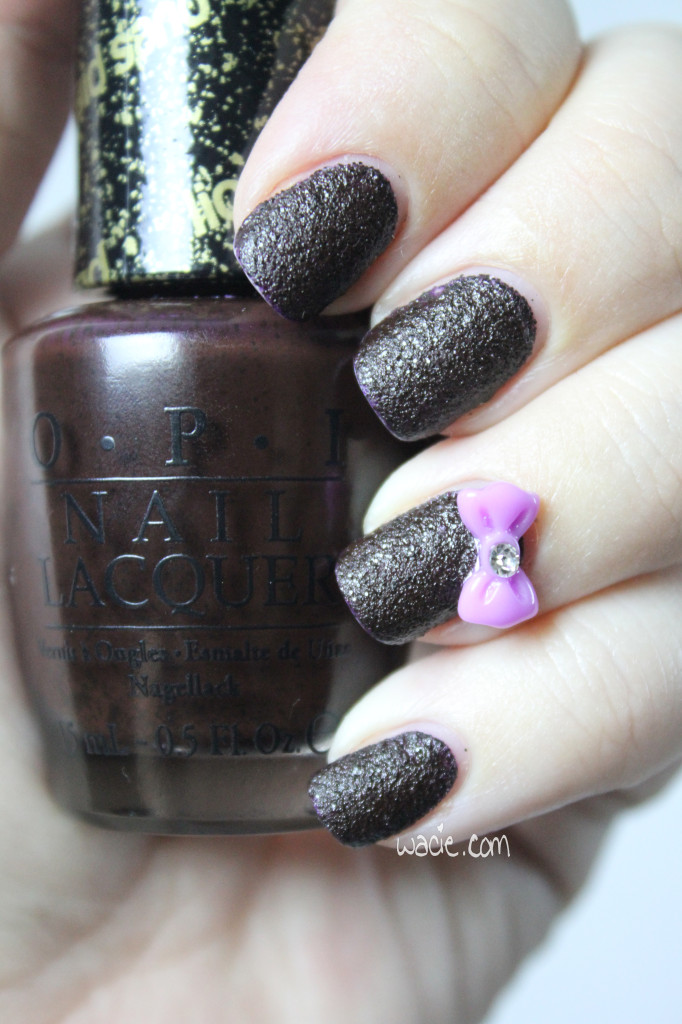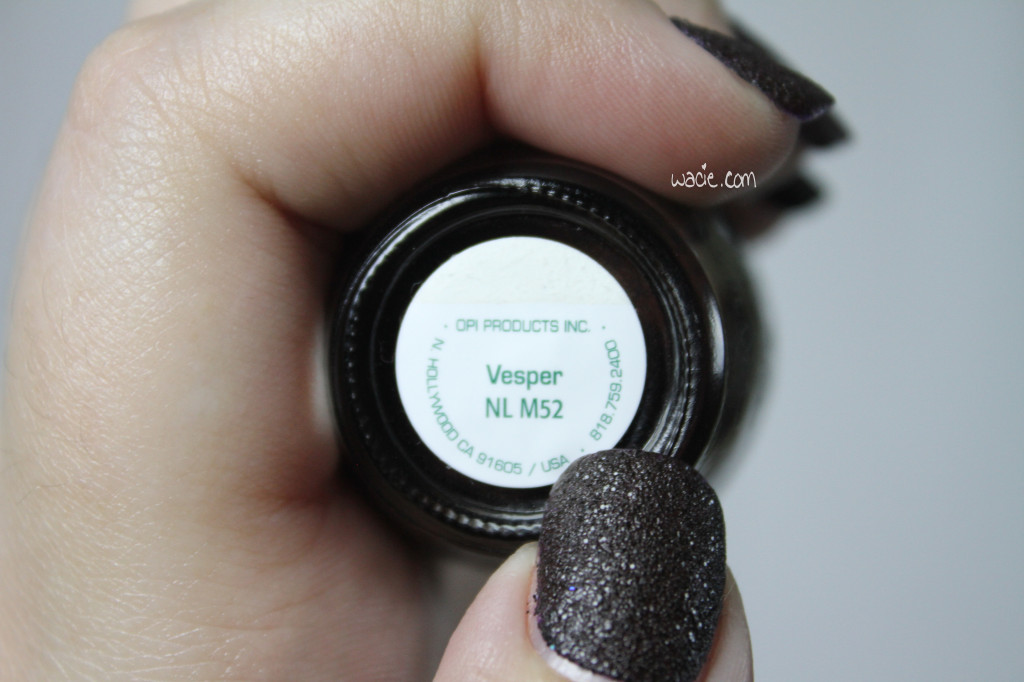 Vesper is a deep plum polish with black grainy glitter. You can't see much of the purple, except around the edges of the nails. The first coat presented more purple, but multiple coats makes it harder to see. It dries with a coarse, gritty texture, as is intended. It sparkles a bit more in lower lighting; in the studio, it just kind of looks like spray-on truck bed liner. I couldn't capture that in the studio. I probably could have in the sunlight, but I was late taking pictures today and it was pretty dusky by the time I got outside.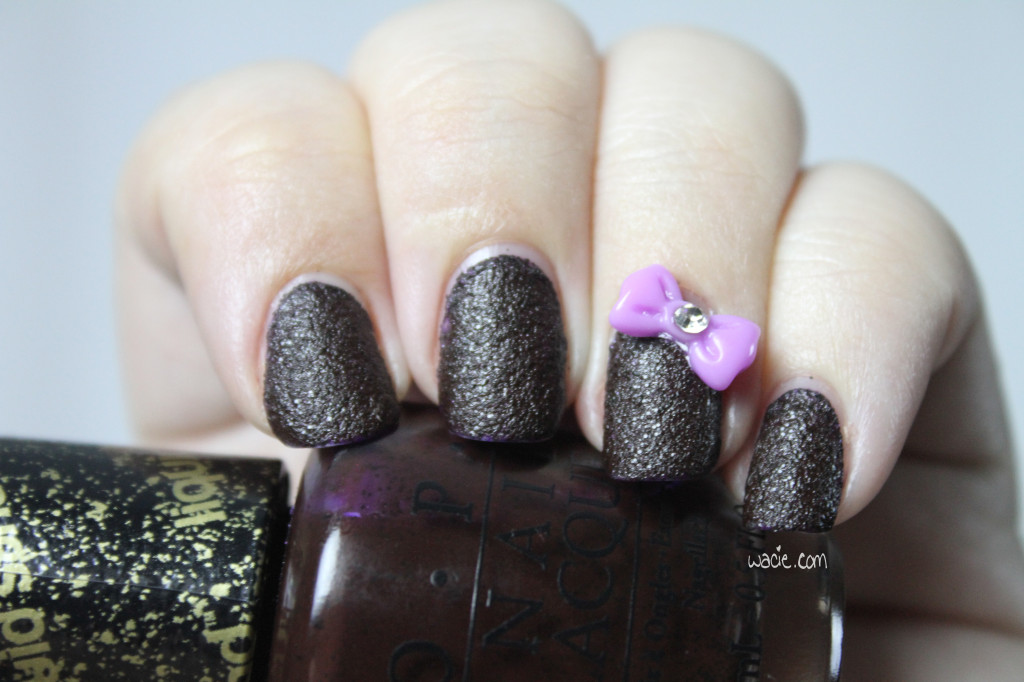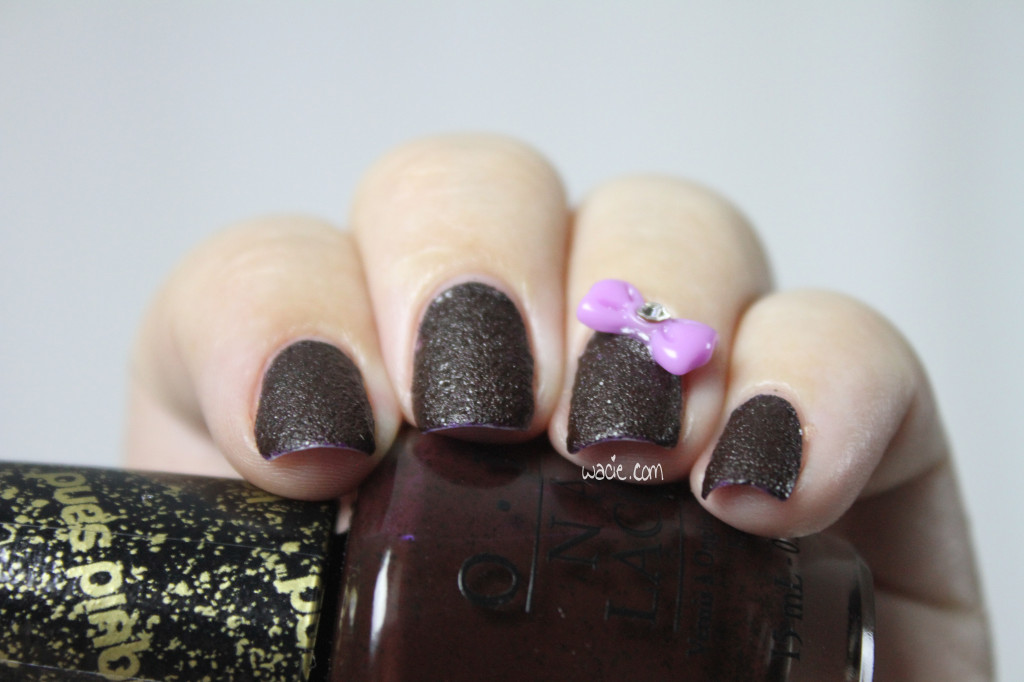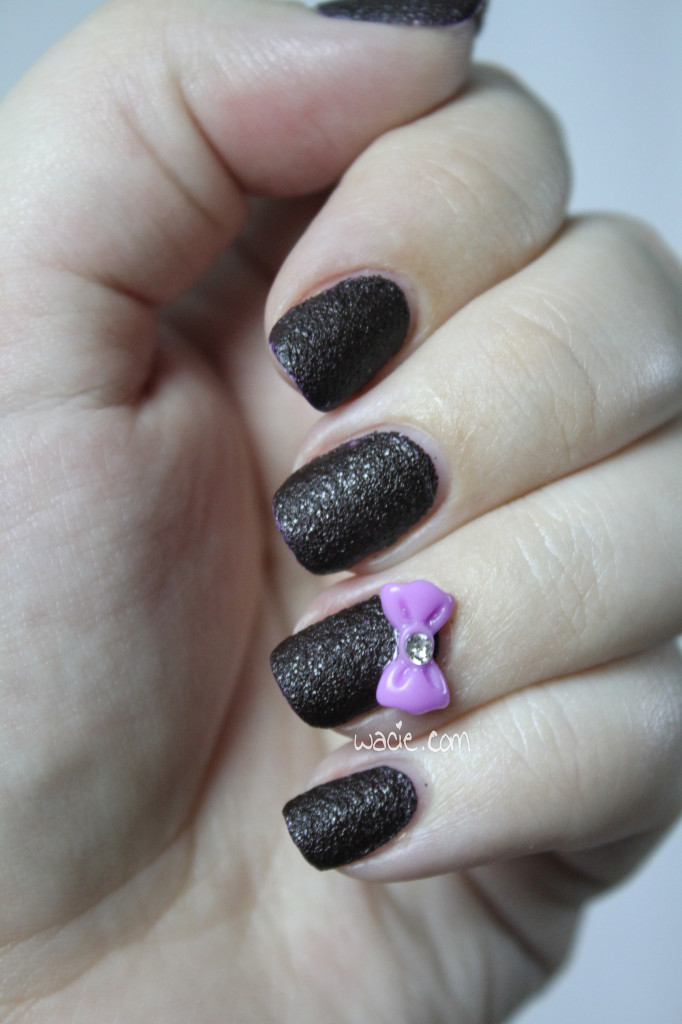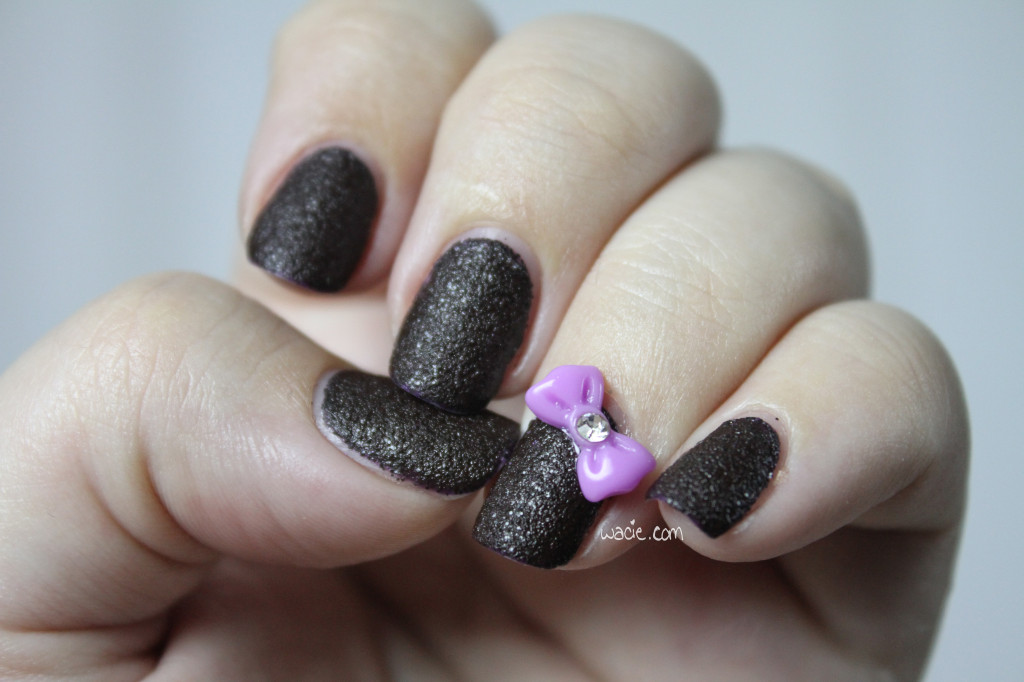 This isn't to say I don't like this polish, because I do. Nothing says summer fun like a plum, right? However, it's not my favorite Liquid Sand. My favorites are still the ones with more emphasis on the glitter than on the texture. In any case, it's a cool look, and I'm not sure if textured polishes are passe yet, but I'm happy to finally get around to reviewing one.