Swatch Saturday is right on time this week! We're on the second bottle of my most recent American Apparel haul. This is called Neon Coral, though I think it's really more of an orange. It's the perfect polish to wear today, too; it's 97 degrees outside and this polish looks the way the weather feels. I'm wearing three coats of Neon Coral with one coat of Seche Vite. As with last week, the pinky and ring finger nails have two coats of white polish under the color.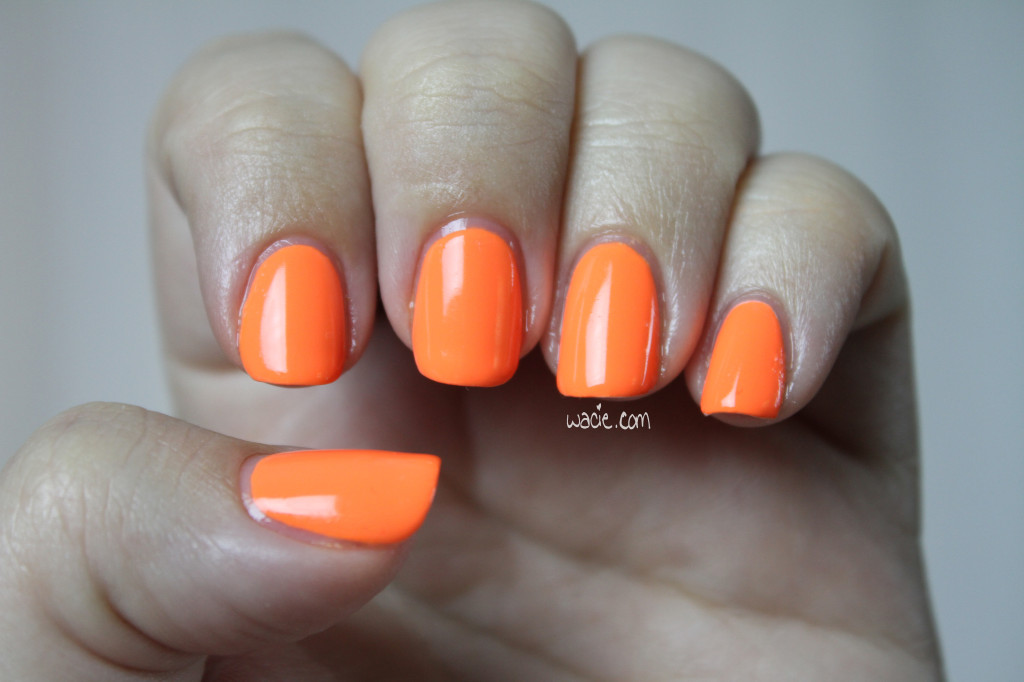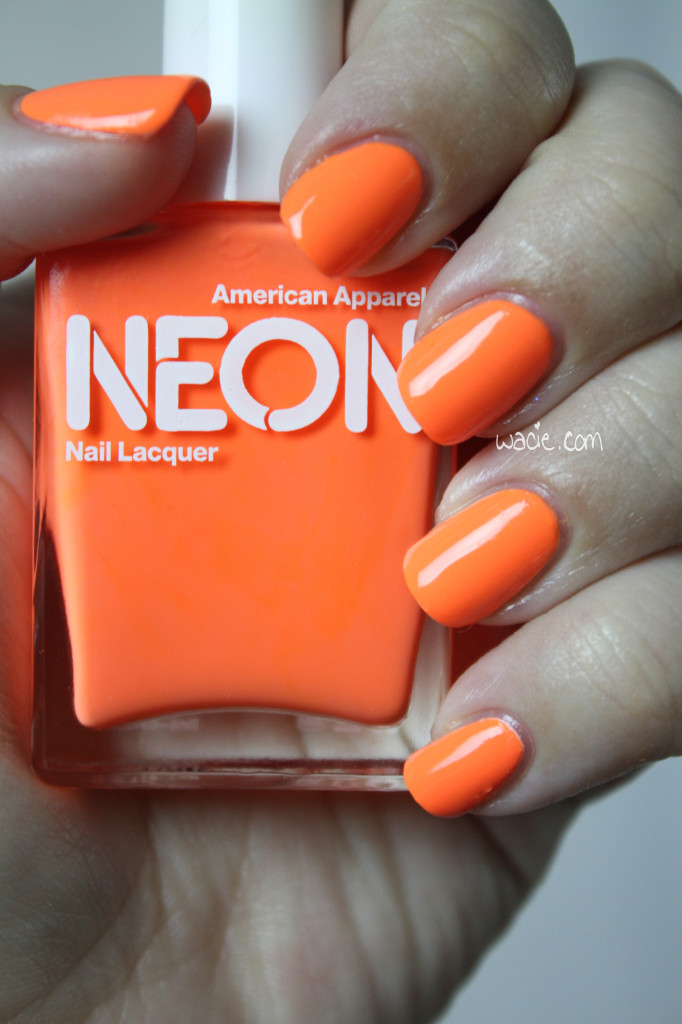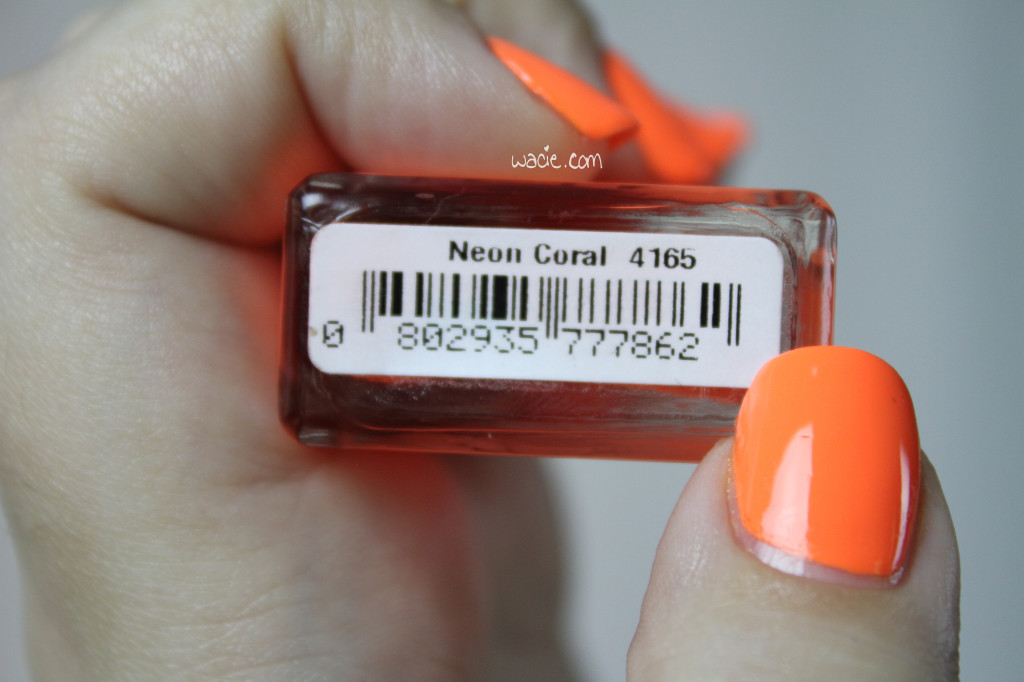 I am really into these neons! I am so glad I bought all the ones I didn't have. The formula is a bit thin, but is still easy to work with and covers well. The color payoff is huge, even without the use of white polish. It's so bright, my fingers look instantly tanner. It's delicious. These neons absolutely cannot be beat.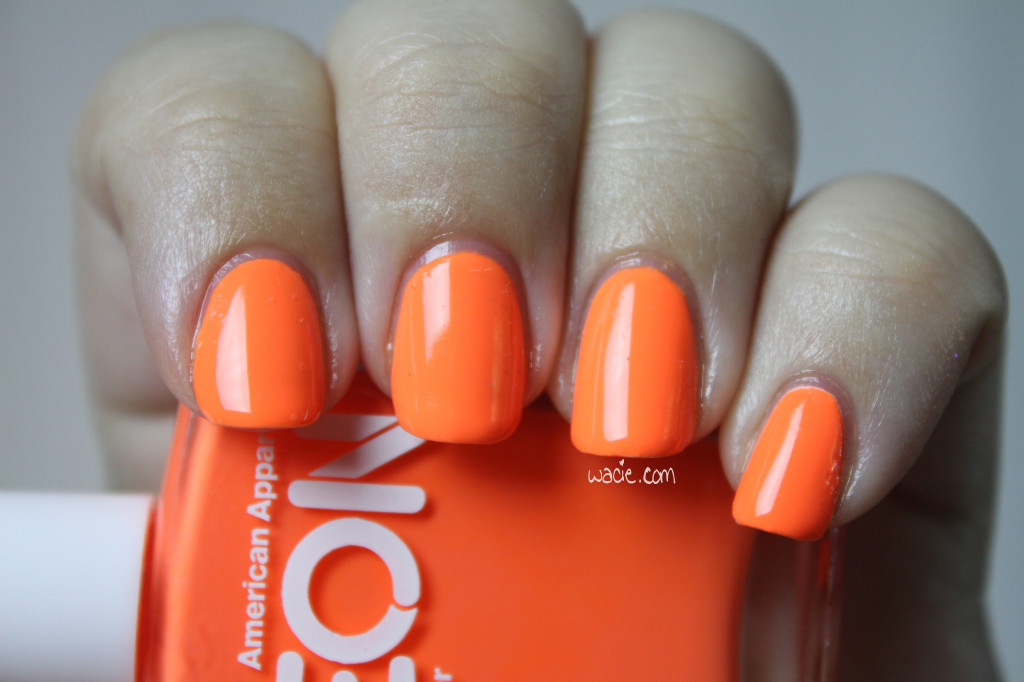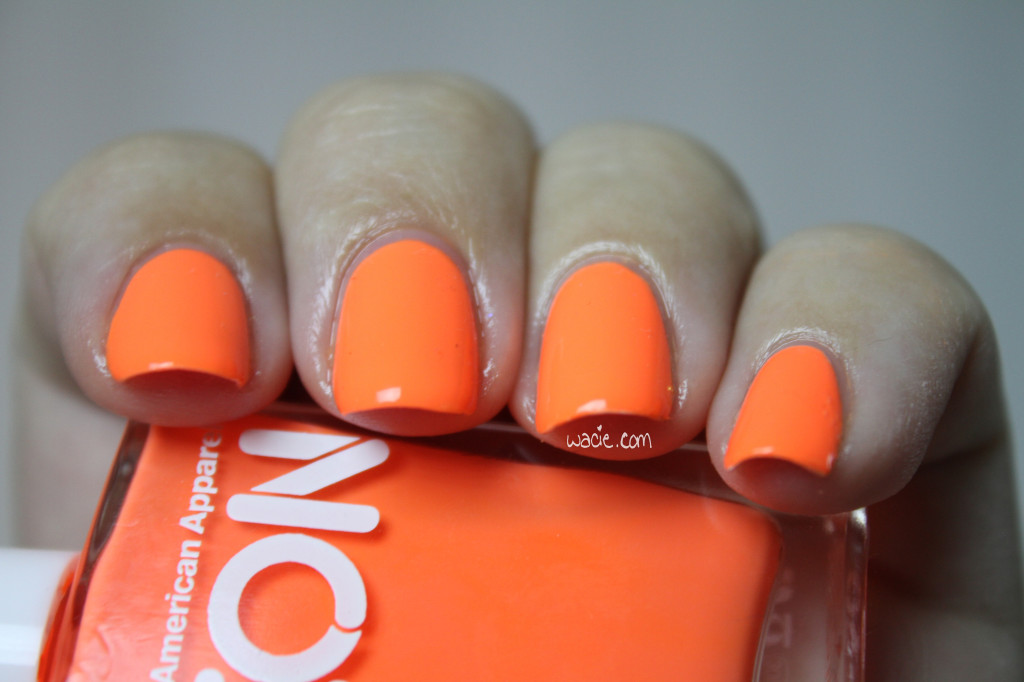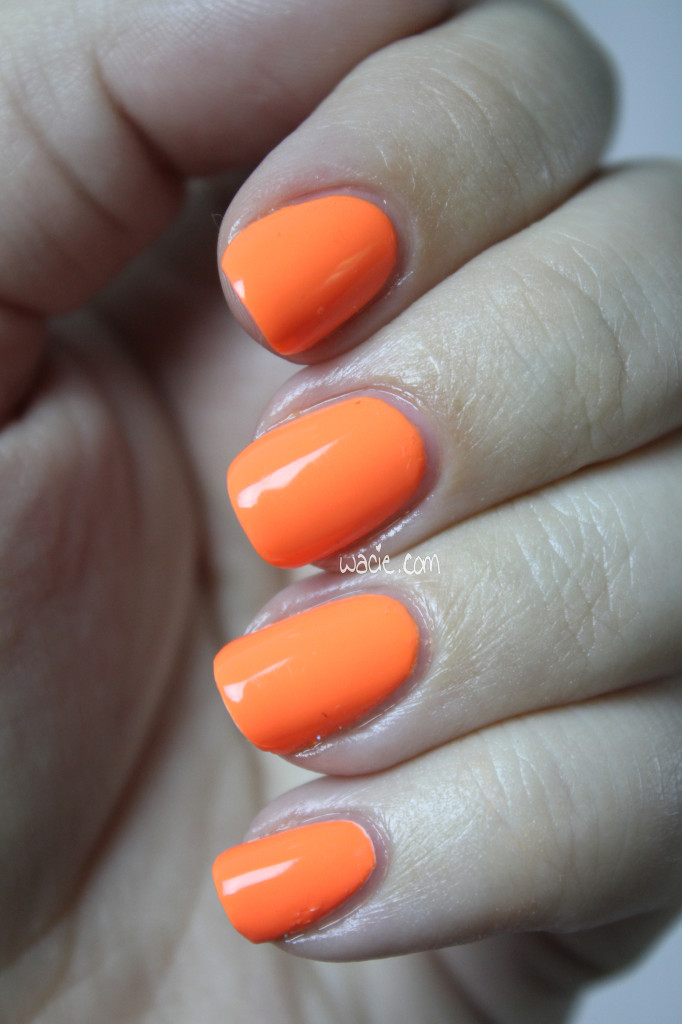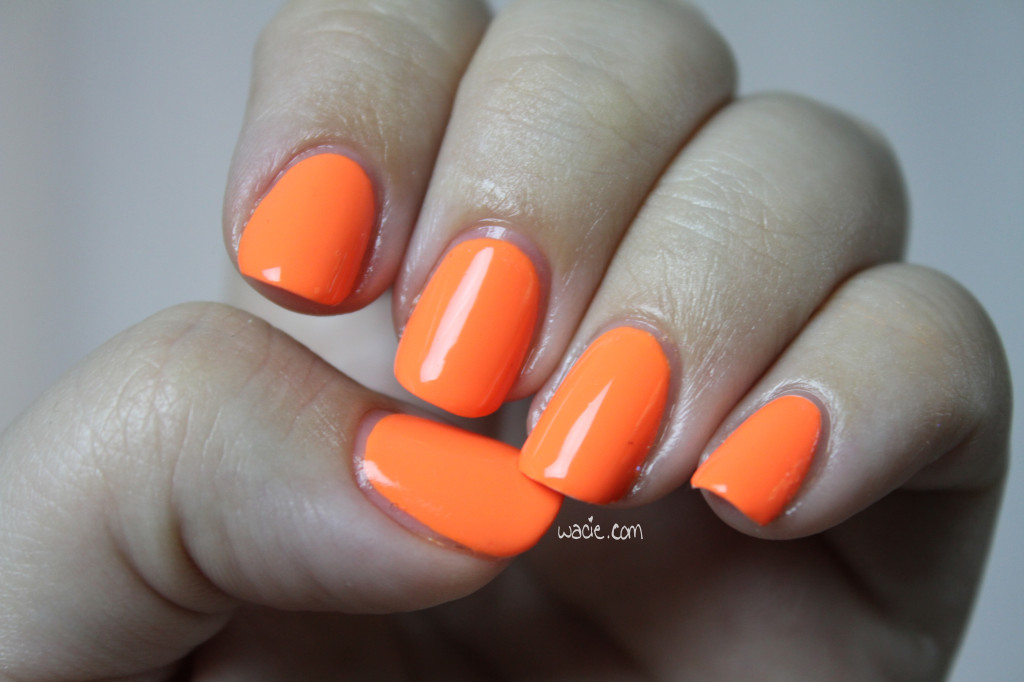 I find it interesting that the use of white polish makes such a small, almost undetectable, difference. I'll continue to do this with the rest of the neon polishes, just to see if it really is unnecessary. It seems like this was always the disadvantage to neon polishes; the colors are beautiful, but they don't cover and require white polish. If all six of these manage to break that trend, I will be incredibly pleased.