My Wacie Nail Co. swatch this week is late and I apologize. I actually wanted to hold onto the pink and glitter nails I did on Monday for a while longer, but then they chipped Wednesday night. I put this polish on Thursday between World Cup matches, but I couldn't do any photography until this afternoon. The tips are worn, but this is still a nice-looking polish. This is Andromeda from Wacie Nail Company, shown here at three coats with one coat of Seche Vite.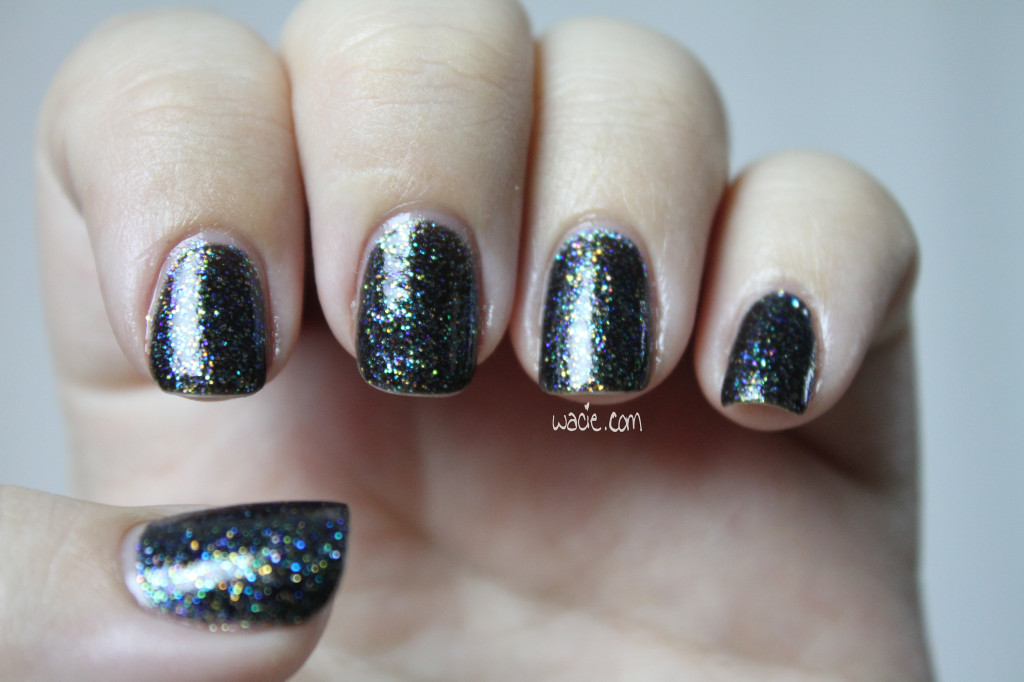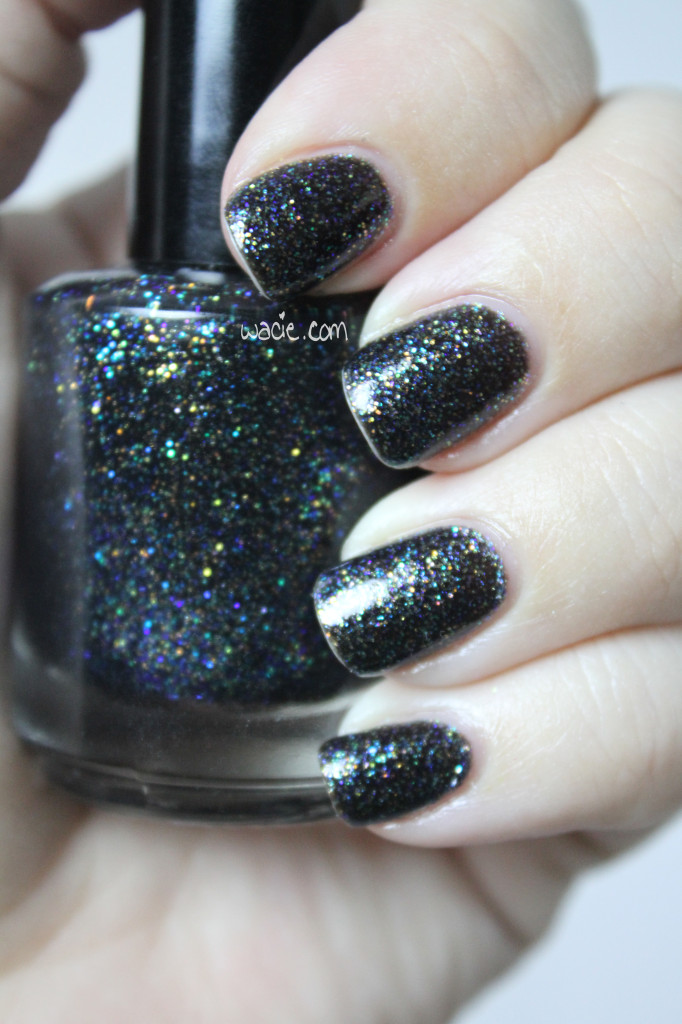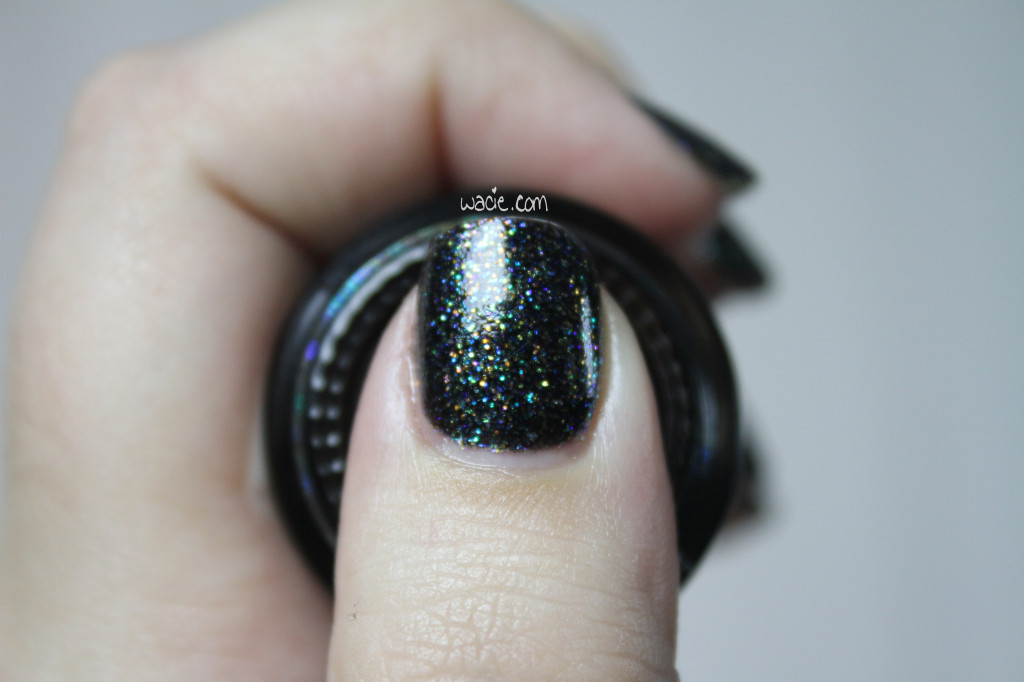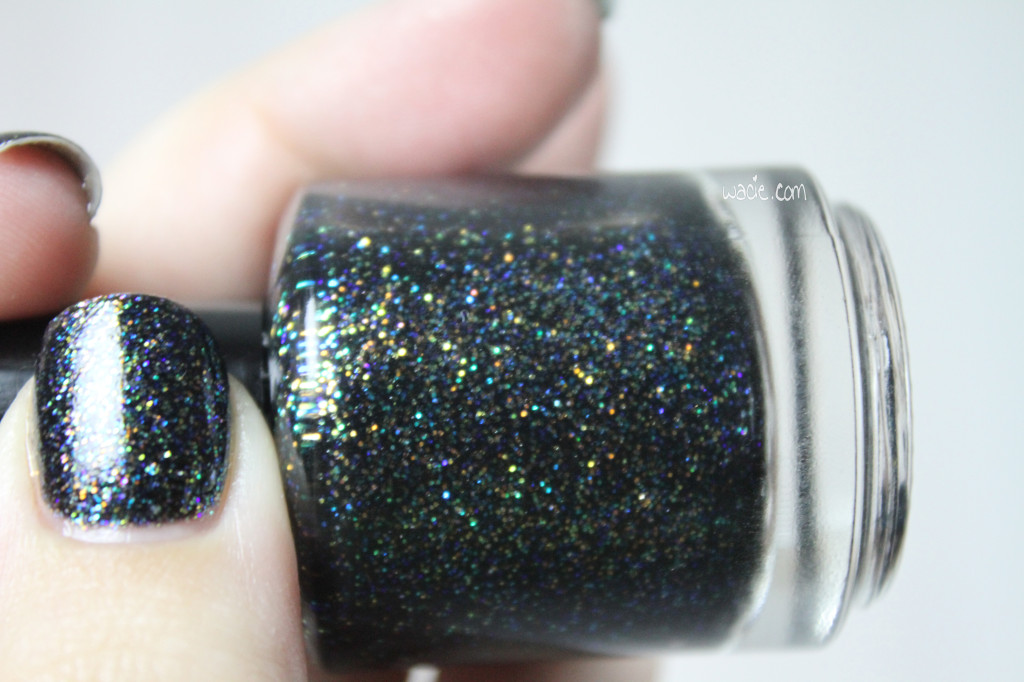 Andromeda is a black jelly with fine rainbow iridescent glitter. It's a pretty simple in composition; there's only one glitter variety in here, but look at what it does. There are so many colors here, so complex and dynamic, and yet it's all the same glitter. It's very less-is-more, which as you know, is an ideal I almost, almost want to embrace.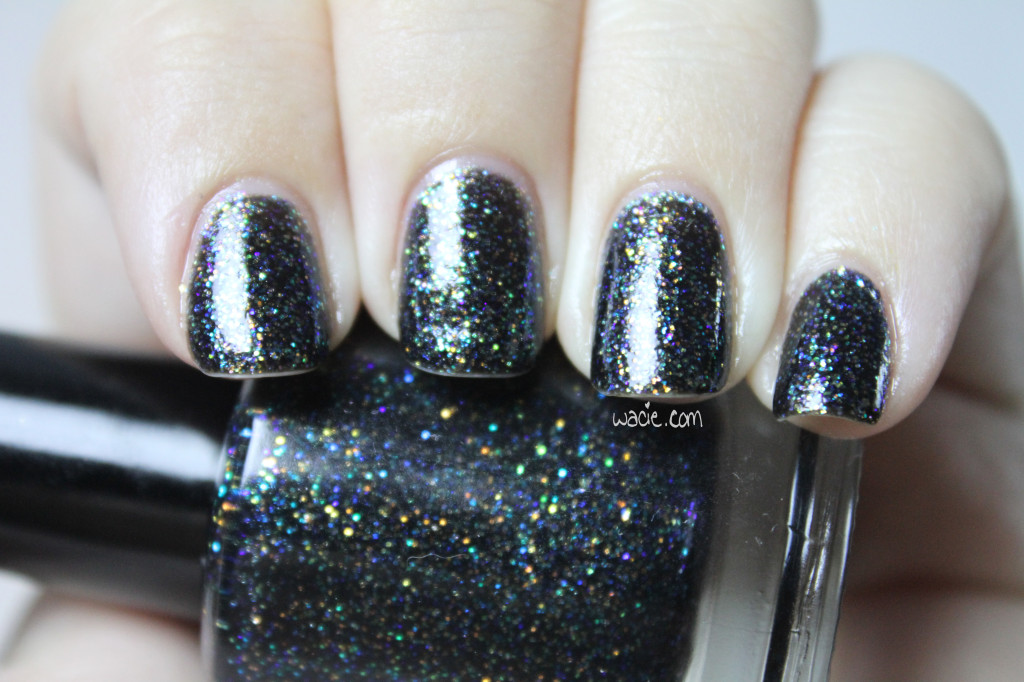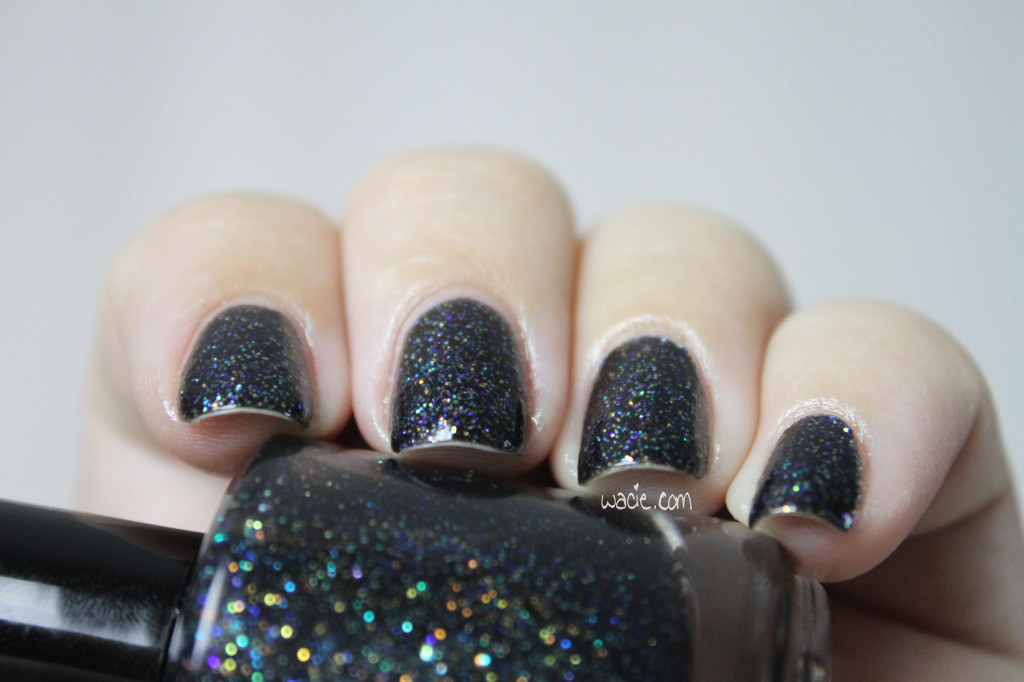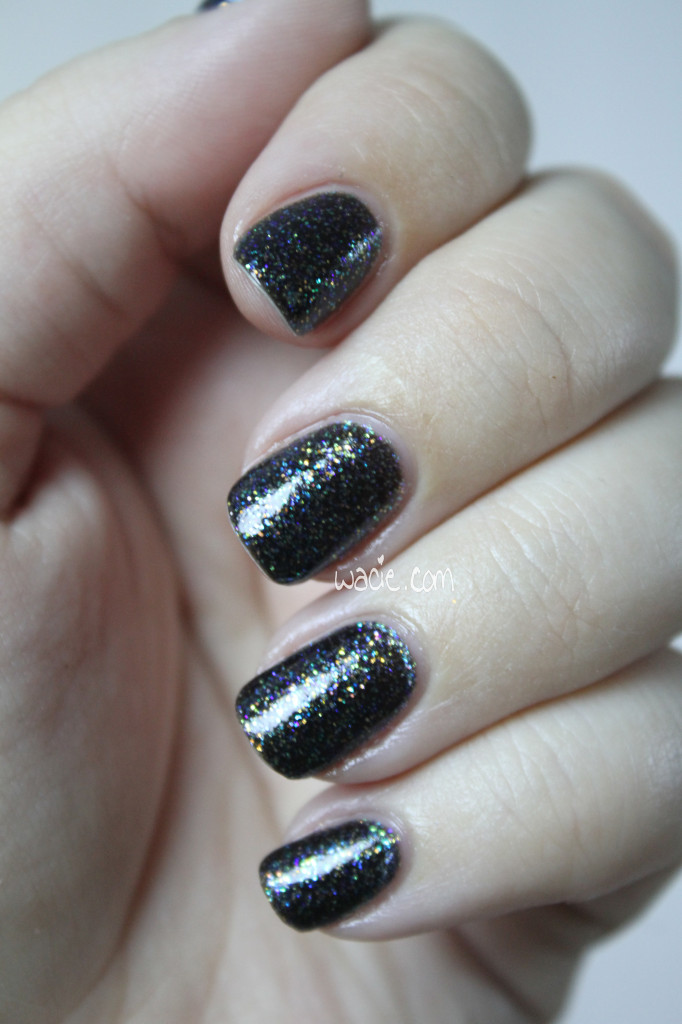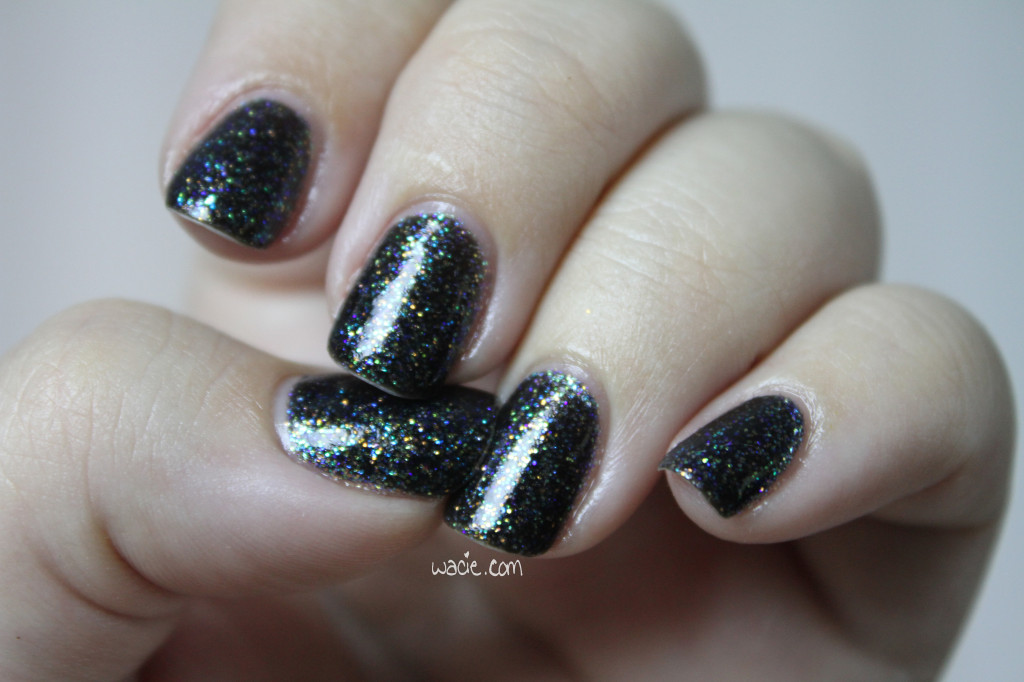 You can see the difference in the colors very well in the sunlight photos below. This is crazy in the sunshine; you can see every speck of glitter on every nail. It's insane.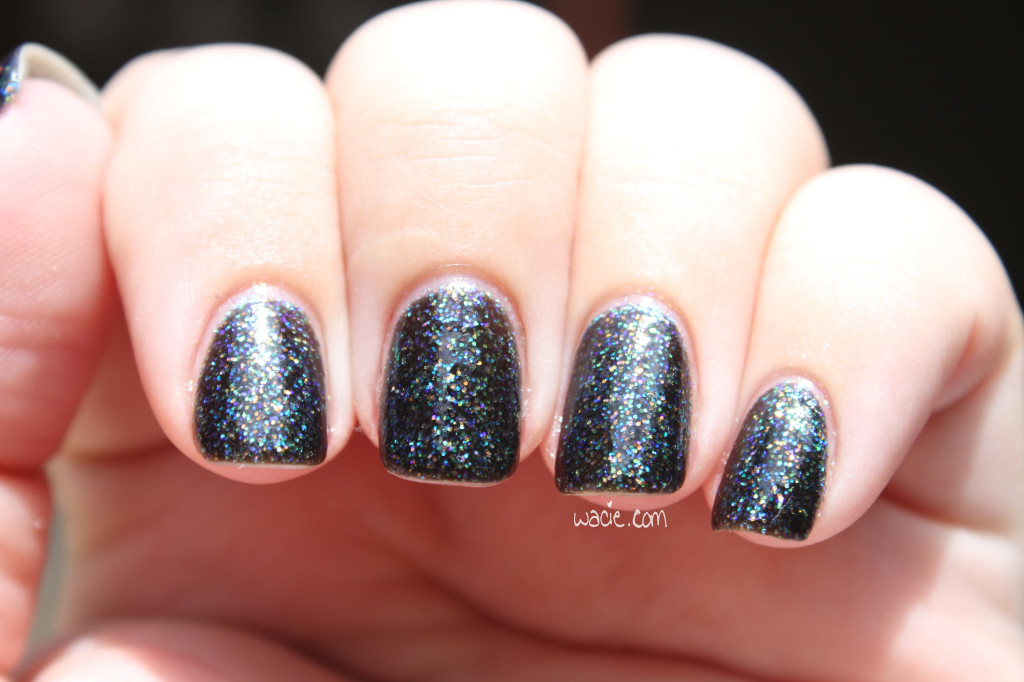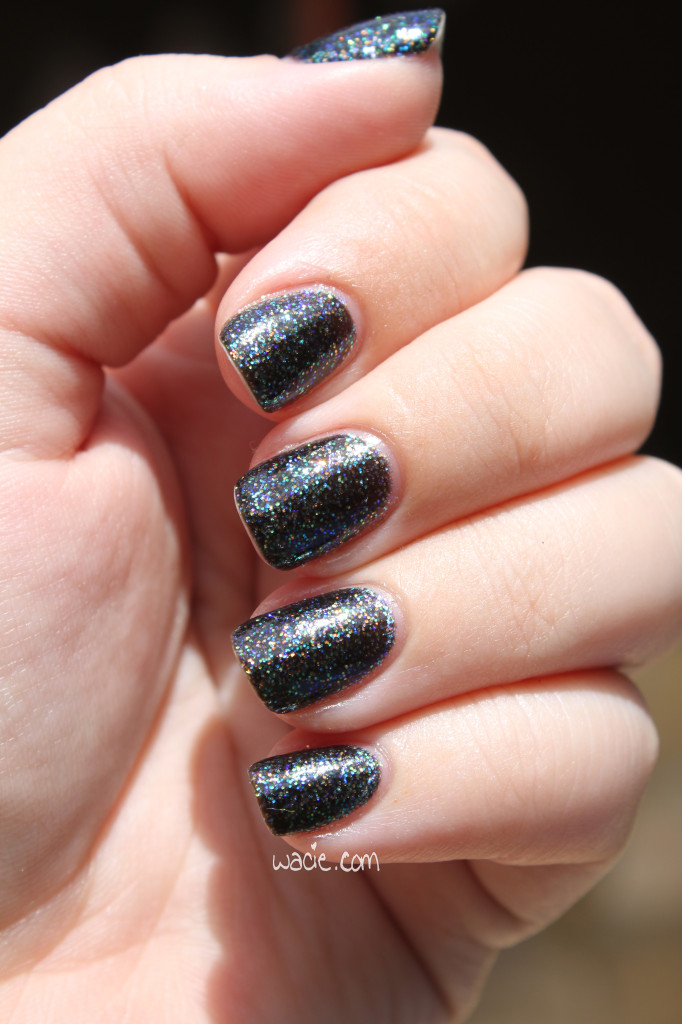 Also, it was cloudy as crap when I went outside to take these photos; the sun came out just for me. I love when that happens! Either I am the sun, or the universe just wants my skin to char, I'm not sure.