Manicure Monday is good this week. Everything I love is here: pink, glitter, shine; I couldn't hate this if I wanted to. For this manicure, I'm wearing two coats of Julep's Carrie with two coats of China Glaze's Razzle Me Dazzle Me on my accent nails. All nails are topped with one coat of Seche Vite.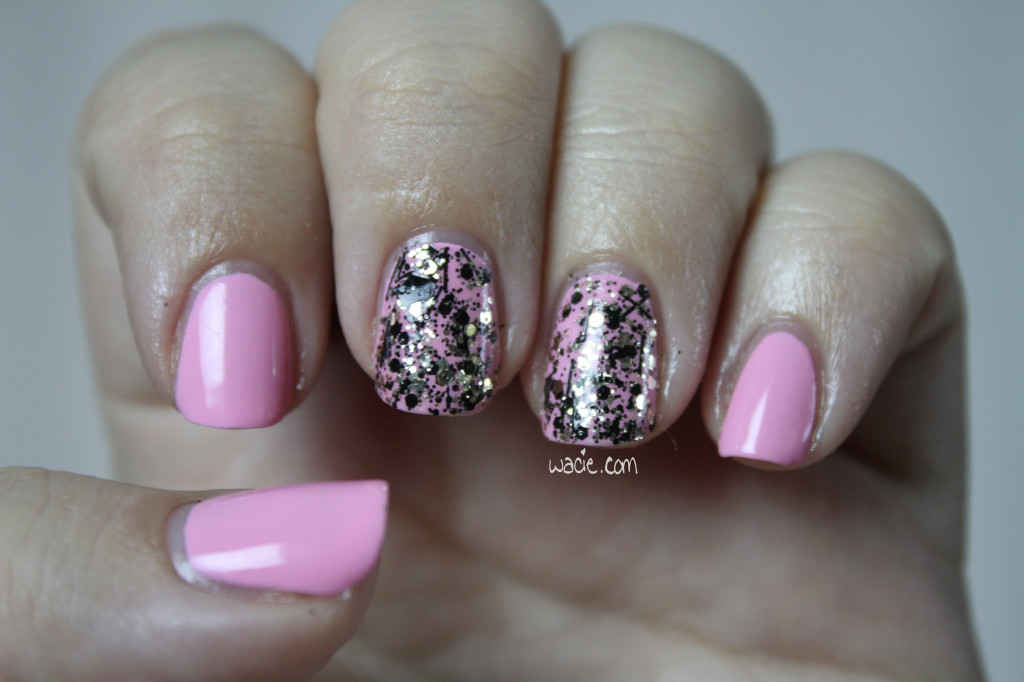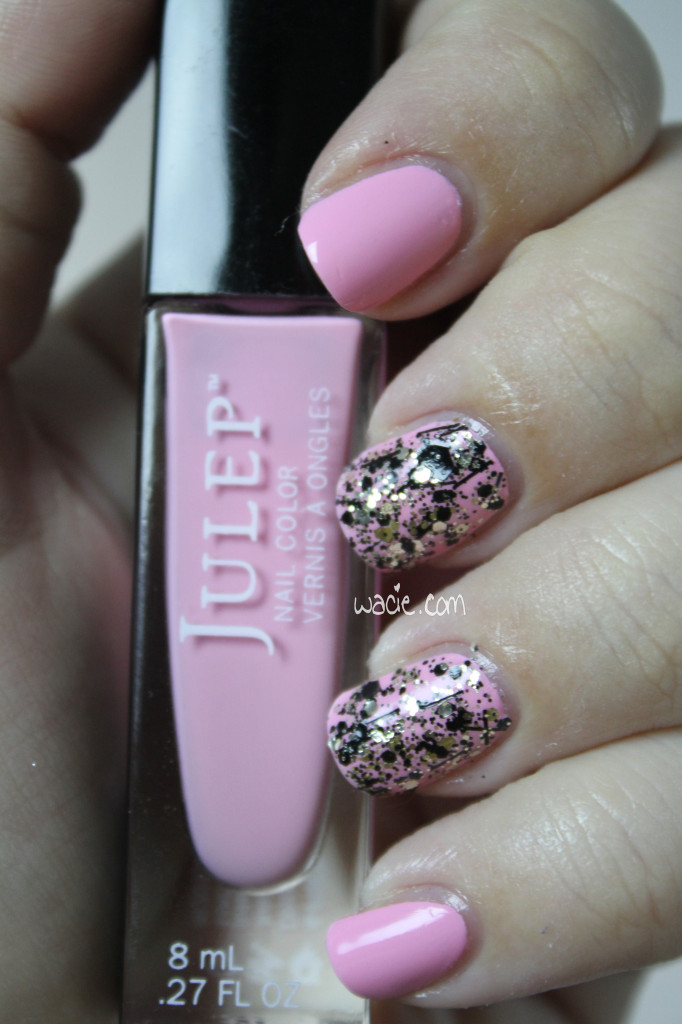 Carrie is a sweet candy pink creme. It'sa really nice polish, though I wish I'd gone with three coats instead of two. Consistent with my Julep experience, the first coat was streaky and thin, and while the second coat did a lot to even out the color, there are still some bald spots. Other than that, I like it a lot. I have no other complaints than the coverage.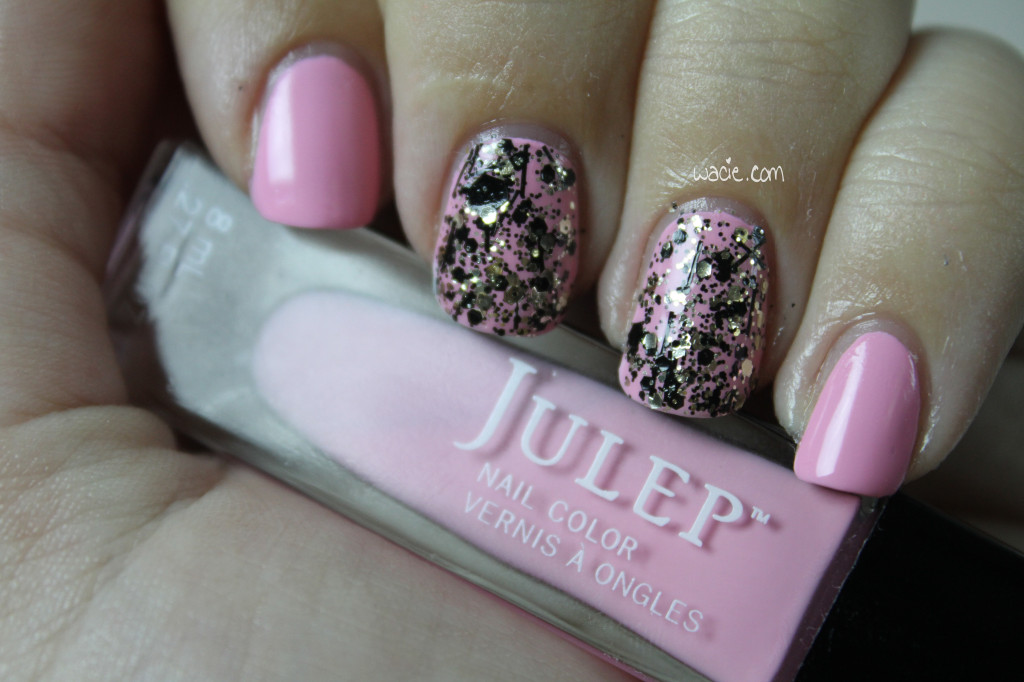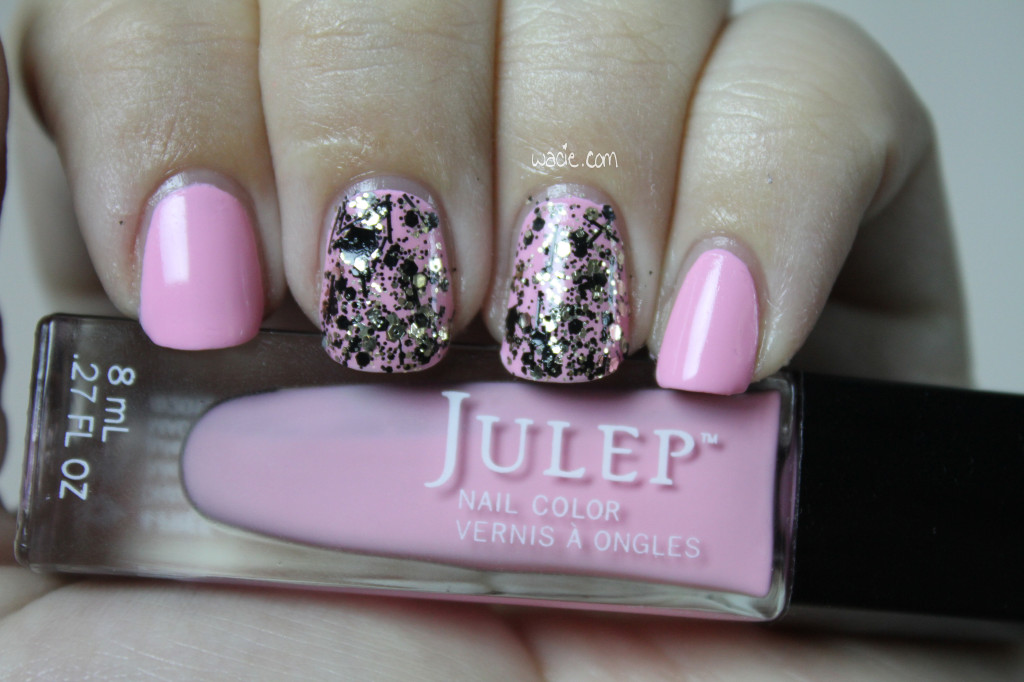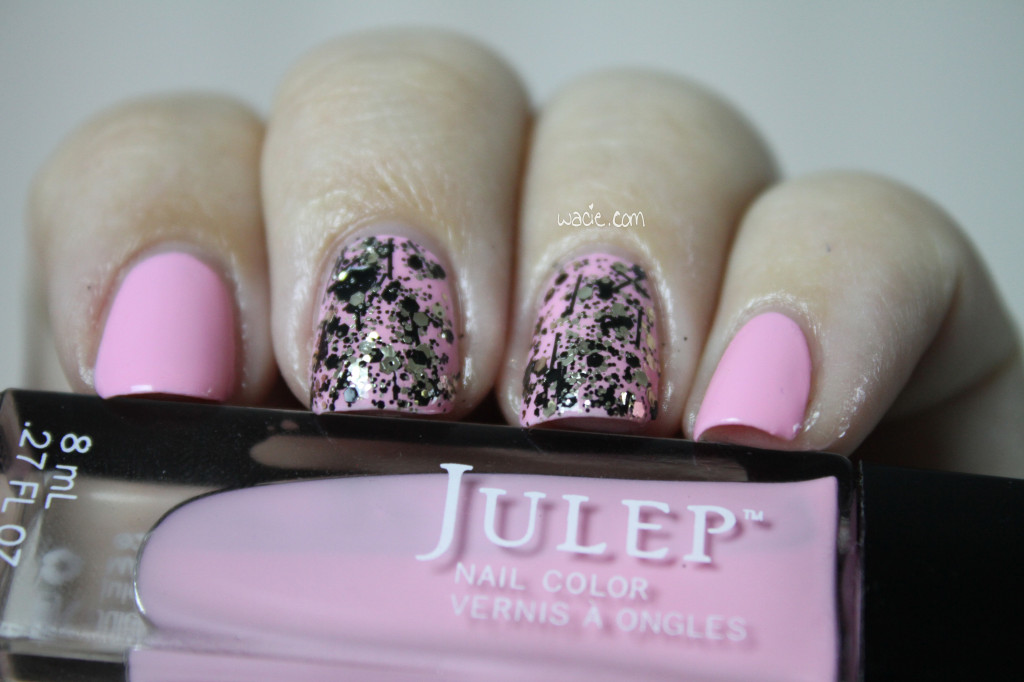 Razzle Me Dazzle Me is a graffiti-style glitter from China Glaze, filled with various shapes and sizes of black and pink glitters. At first, I didn't notice the pink glitters were pink; they appear silver at first look, but are much rosier and smokier than silver. In any case, they give off a ton of shine. The black glitters are much more prominent, obviously, so much so that it overpowers the base color. I didn't plan to use two coats of glitter, but the first coat was kind of lopsided, and I wanted to even it out. Mission accomplished, I guess.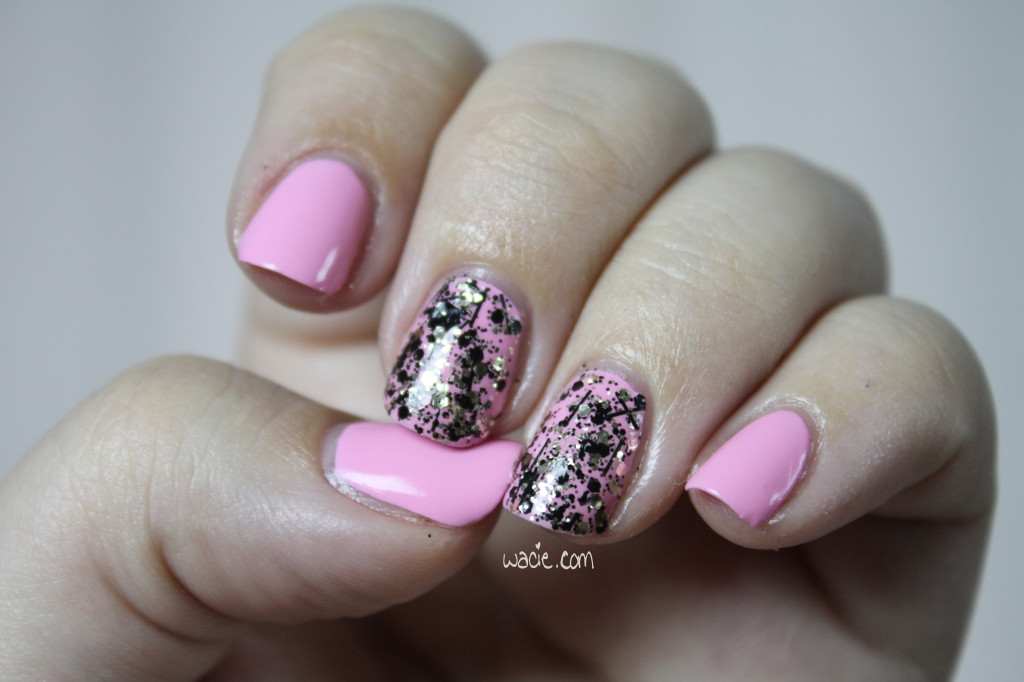 I love this manicure. I don't wear pink polish often enough.