This week, I'm taking a break from swatching my Blue-Eyed Girl Lacquer collection to try a few I bought while I was on vacation. I had a habit of shopping at places just because I could; my city doesn't have American Apparel stores, so when I saw one in Philadelphia, I had to stop in. The first time I'd ever been to one was on my birthday trip to Atlanta last year, and I bought six polishes, one of which was a gorgeous neon pink. I was so impressed with it that I swore to myself, if I ever see another American Apparel store, I'm going to grab all the rest of their neon polishes. Well, here we are. Today I'm trying Neon Red. I'm wearing three coats with one coat of Seche Vite.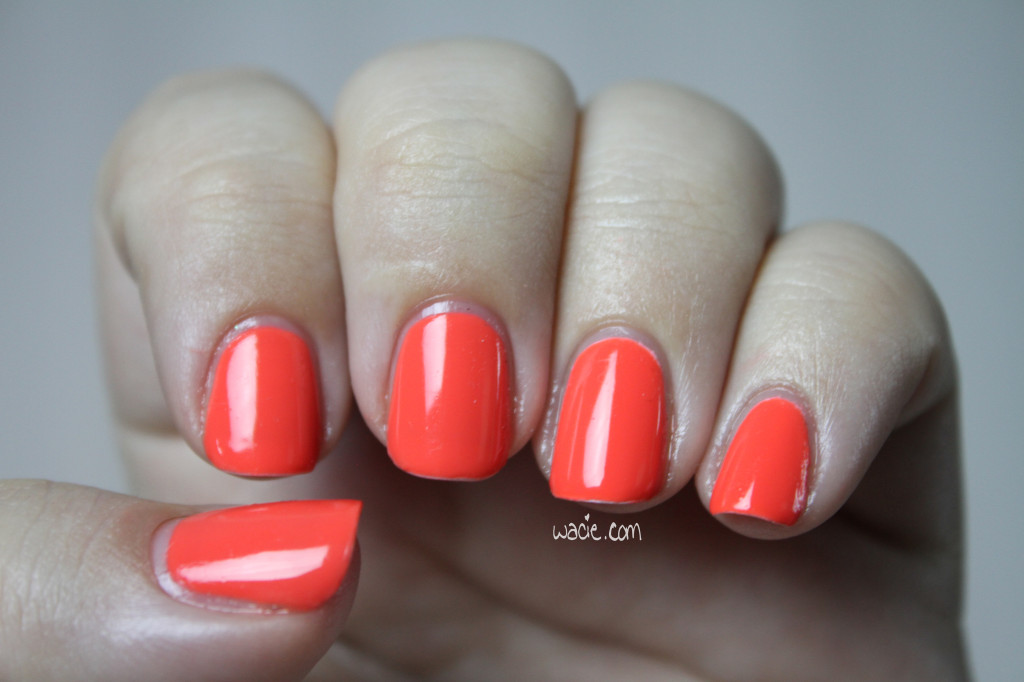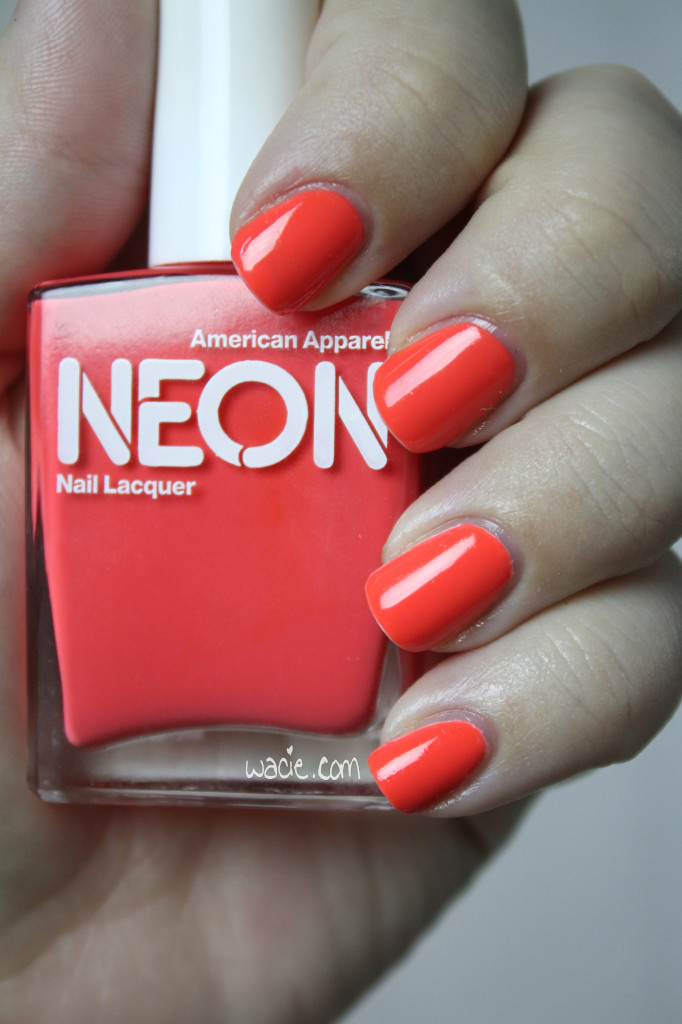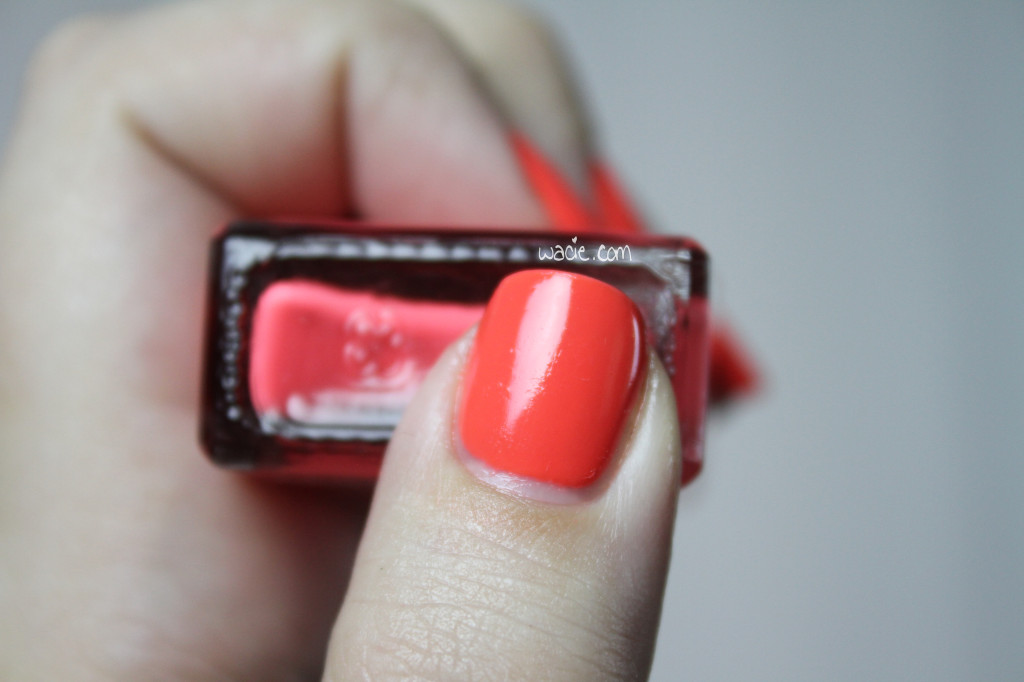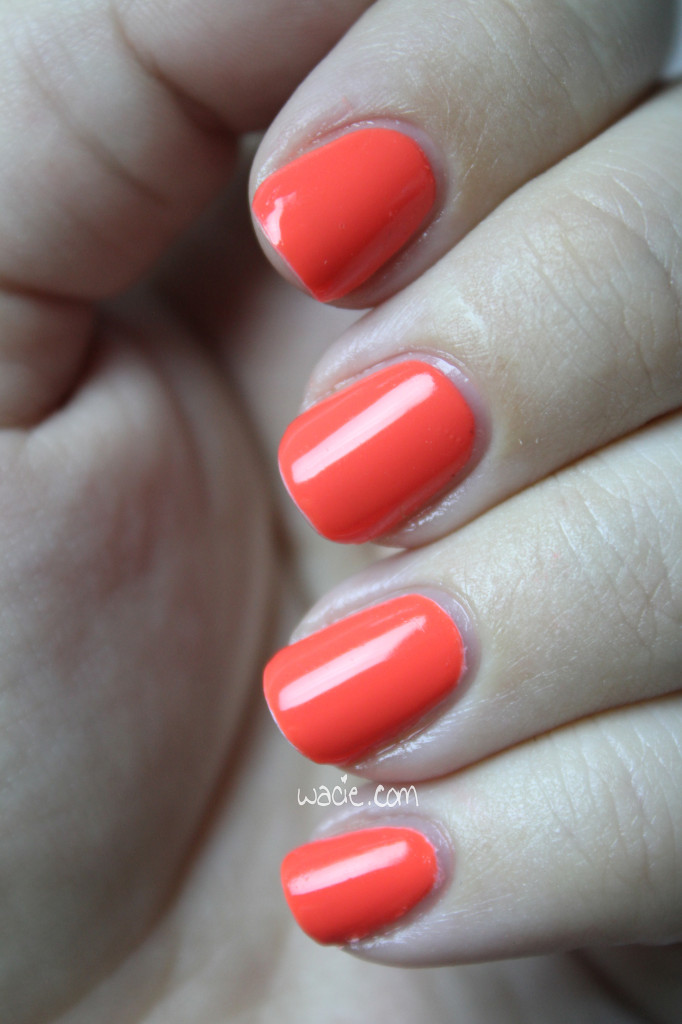 Neon Red isn't really that red; it's more of a bold coral. It's a beautiful color, certainly. As I did when I reviewed Neon Pink, I put down a coat of white polish, to see how much of a difference it makes. If you look closely at the middle and ring finger nails, you'll see there's a very slight difference in color. On my ring and pinky finger nails, I've got the undies coat. On the first coat, there was quite a visible difference, but as I added the next coats, the coverage built up and narrowed the gap. I wouldn't say the white foundation wasn't a total waste; in some lighting conditions, I can still my nail line on the no-undies nails. The white gives it a little more solidity, even if the polish doesn't really need the pop.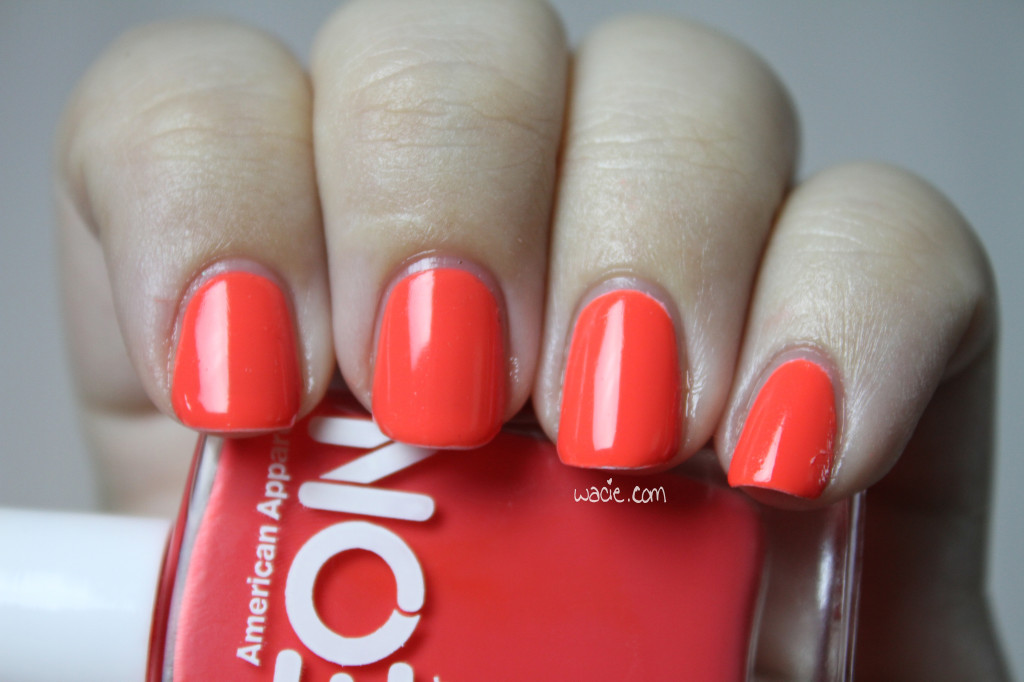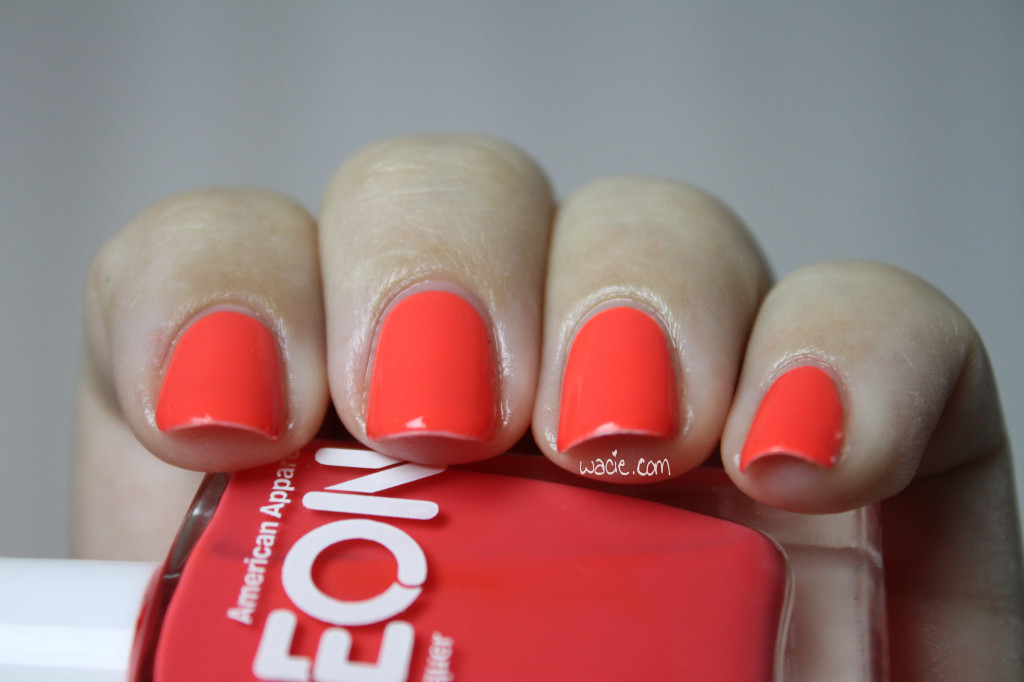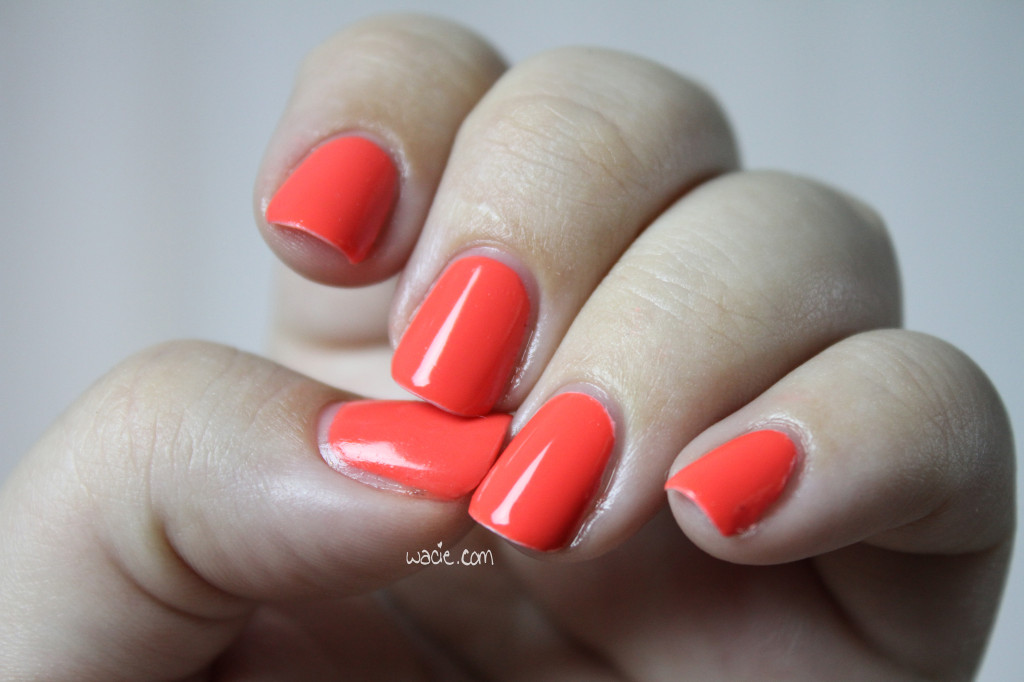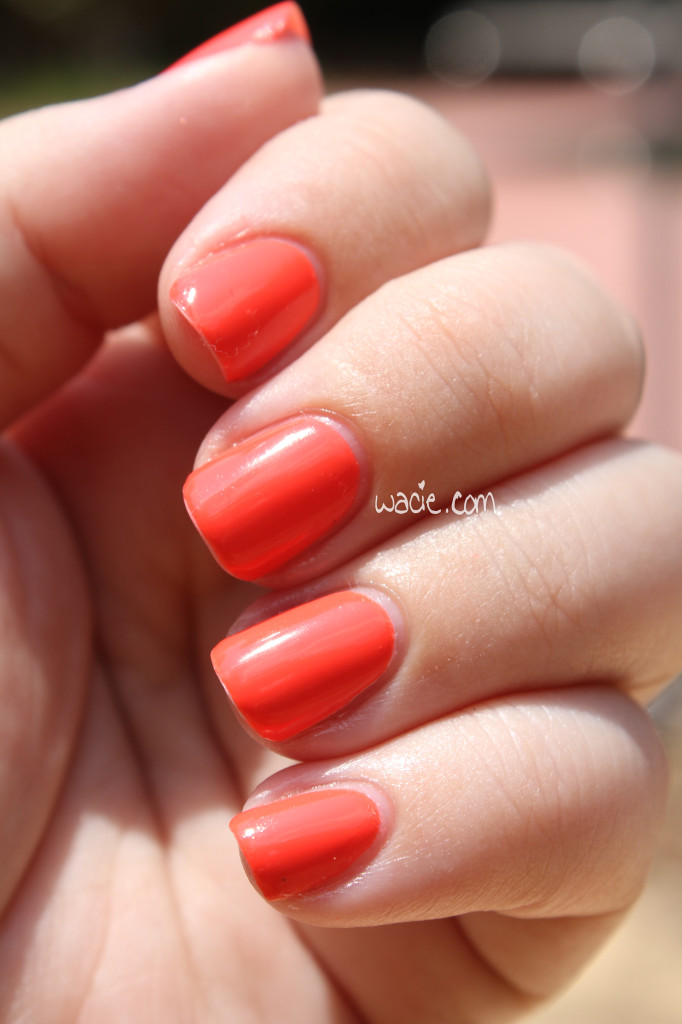 I'm so happy I grabbed these. For neons, they're pretty high-quality; you get great coverage and huge color payoff without a lot of white polish. I can't wait to show you the rest!