For this Wacie Wednesday, I submit to you Deep, an emerald green jelly with gold dots and tiny iridescent glitters. I am wearing three coats with one coat of Seche Vite top coat. As usual, photos were taken in an indoor studio and outside in sunlight.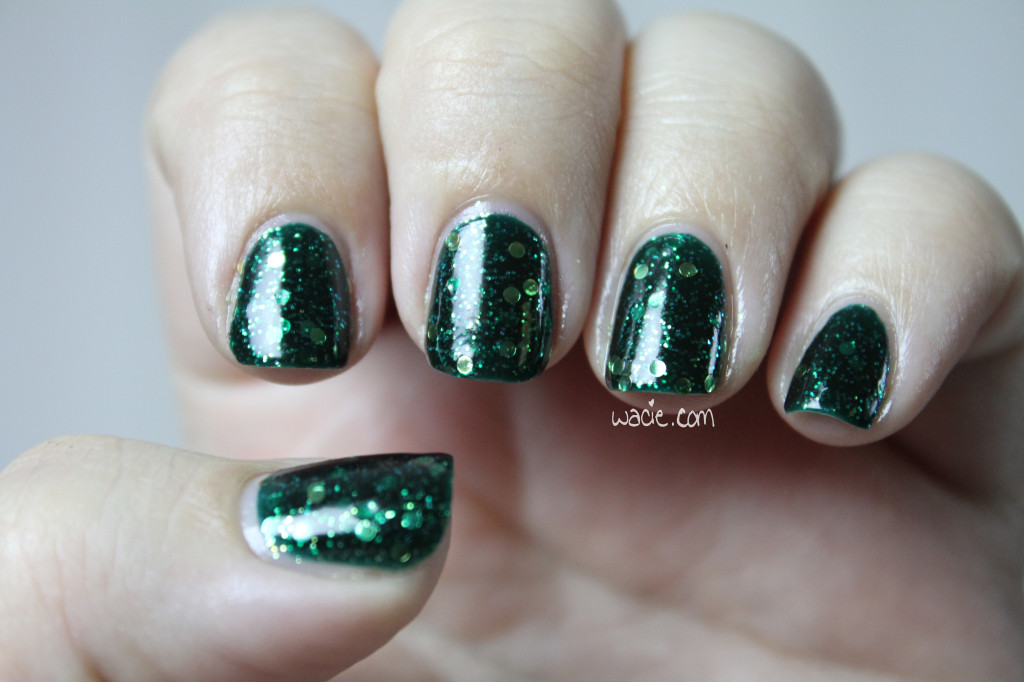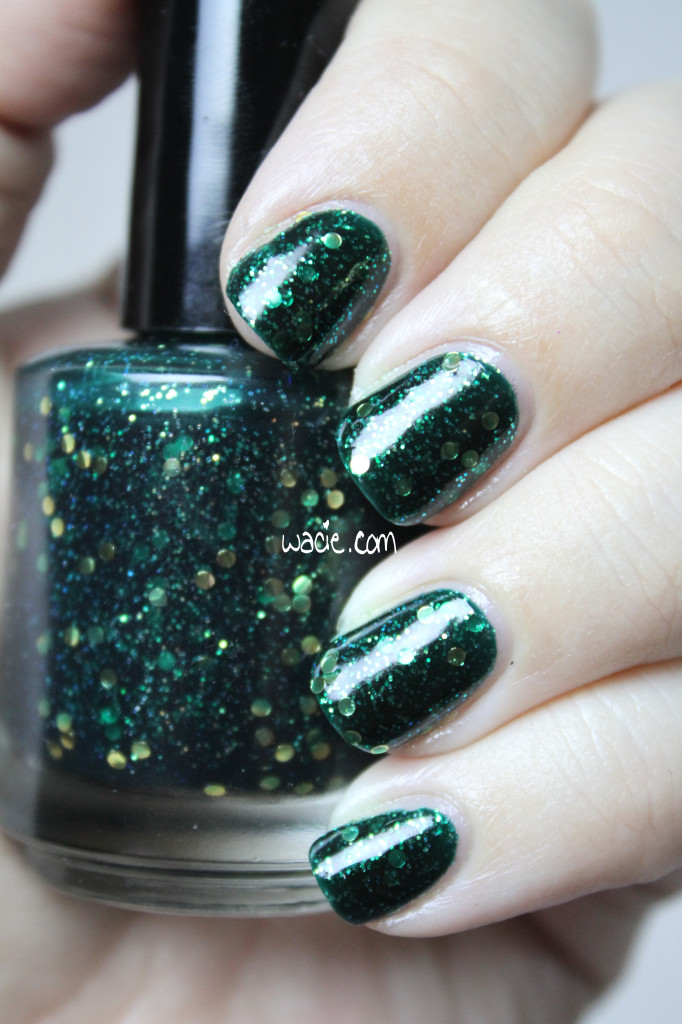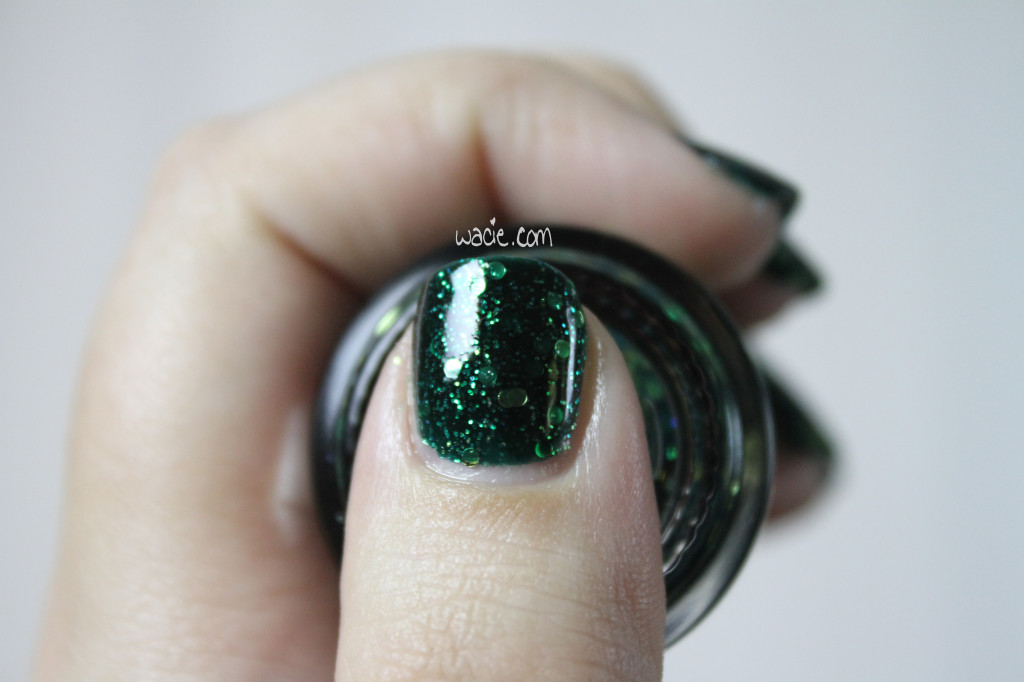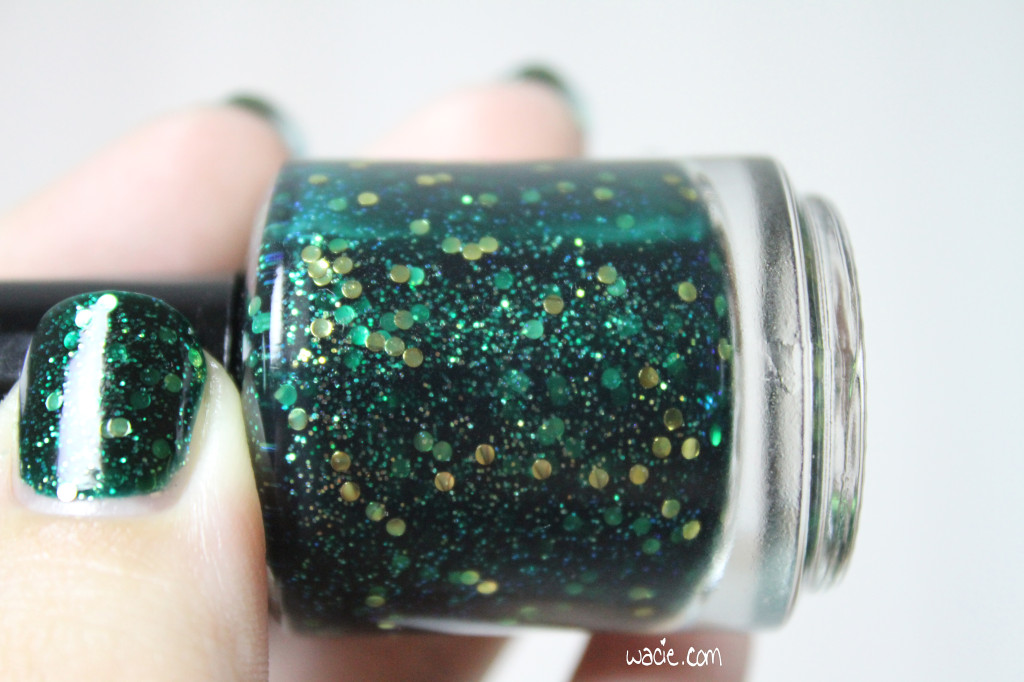 When I made this polish, I just felt like making something, and I was limited on supplies. I was between shipments, I was totally out of lacquer base and most glitters. All I had on hand was a small bottle of blue base, a bottle of yellow, and these two glitters. I thought "Why not?" and dumped a little of everything into a bottle. It was way too thick, but I liked how it looked, so when I got my next shipment of clear lacquer base, I diluted it until the formula was right (and made about five bottles in the process). In fact, because this color is so dark, I wasn't quite sure what I was going to get until I put it on today. I even added a little more clear base just to ensure that it would be a jelly. I'd like for it to be a little squishier, but I'm pretty happy with it.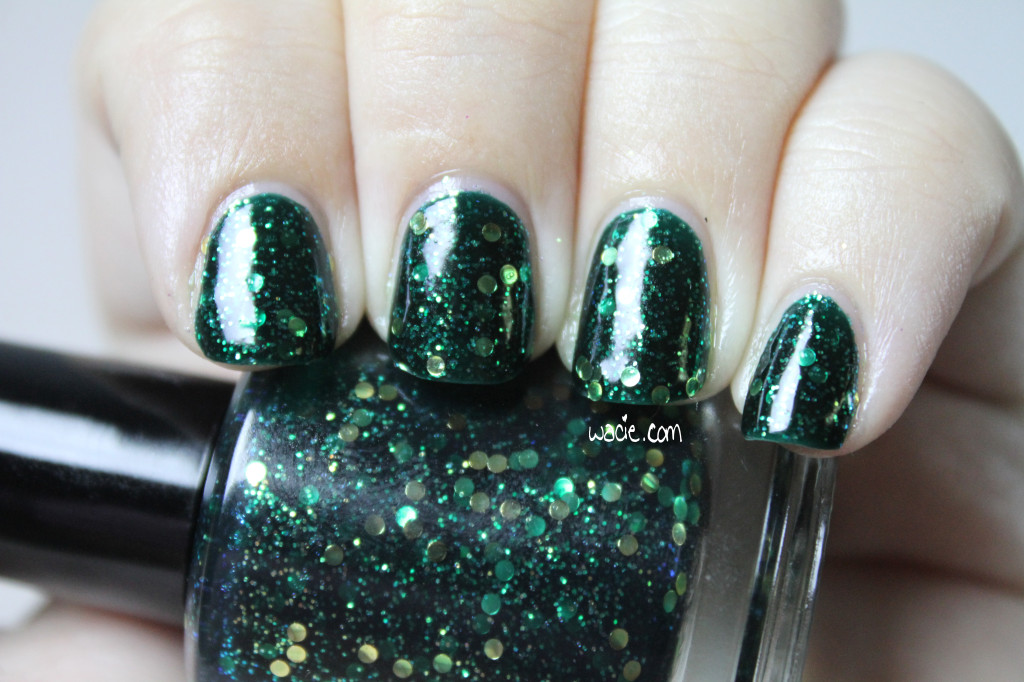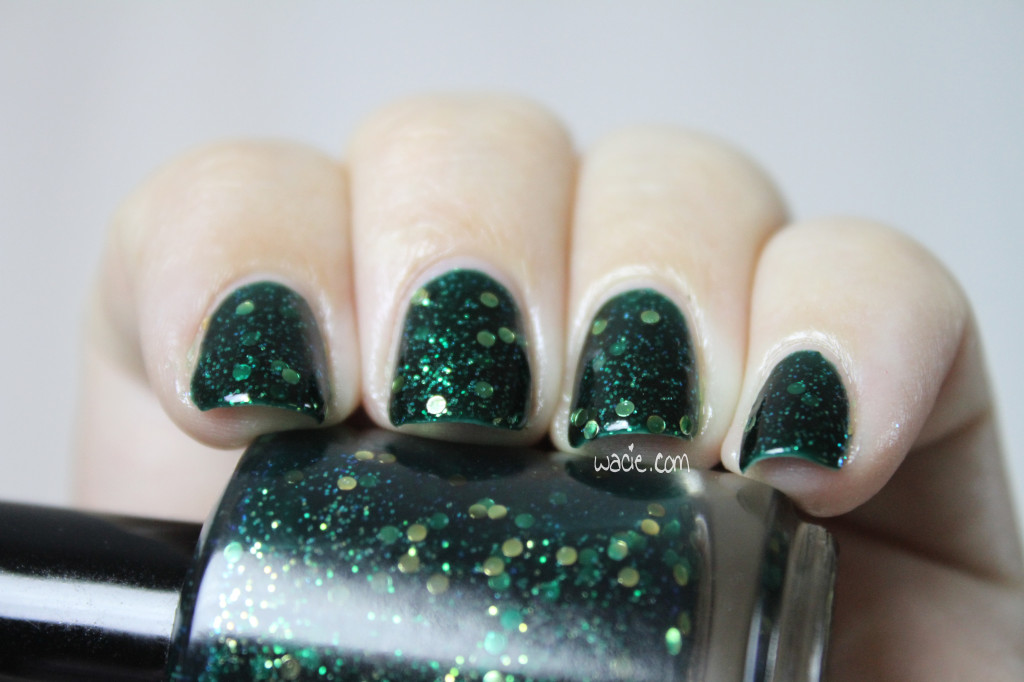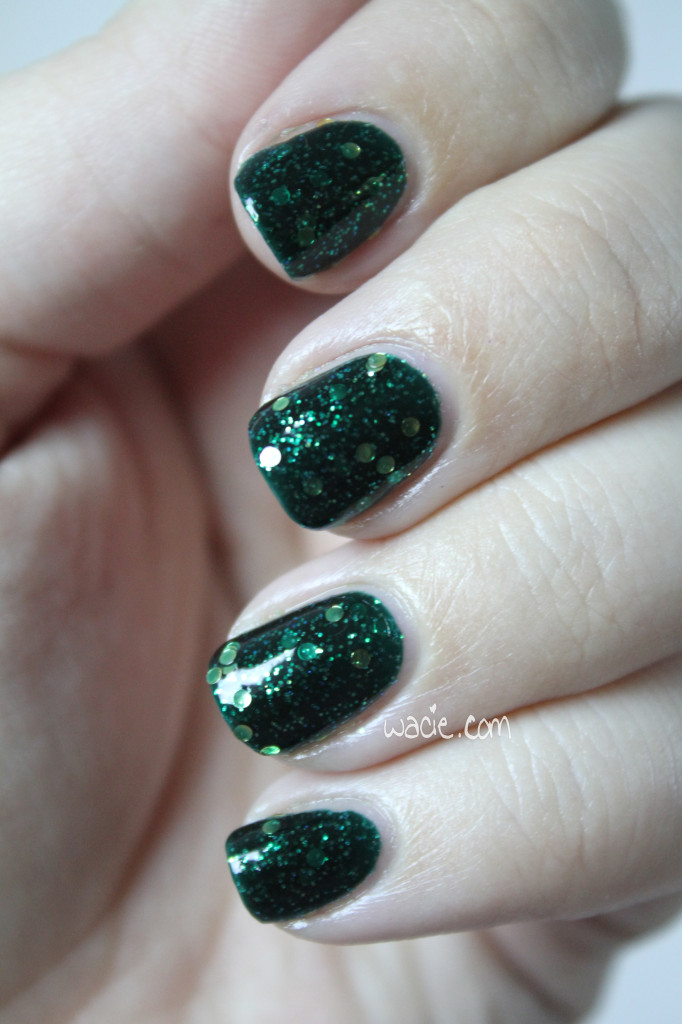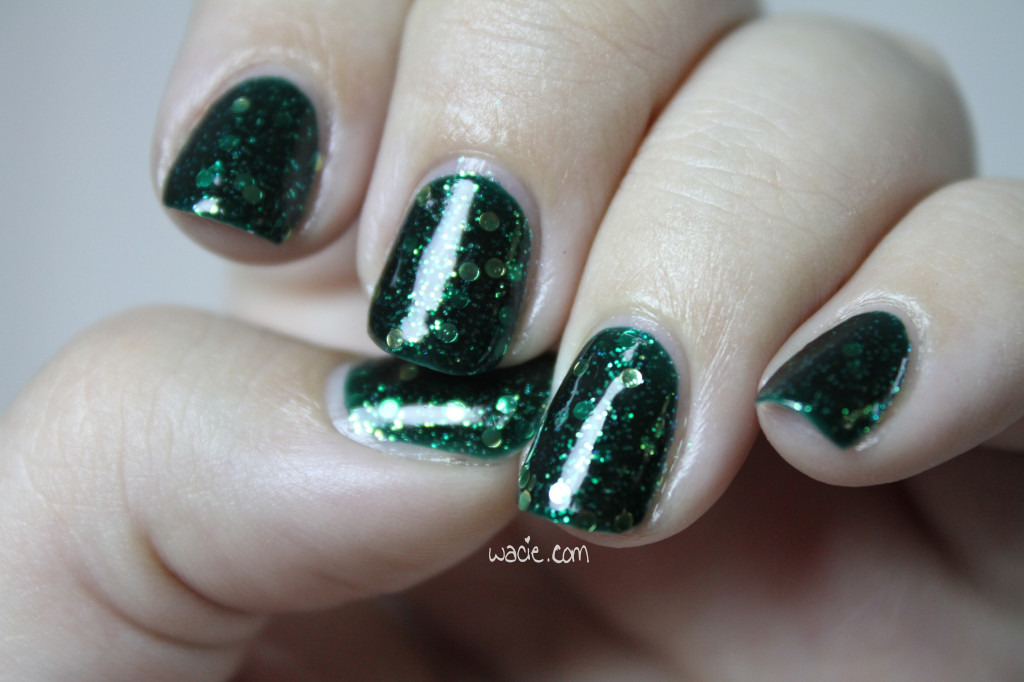 Because the color is so dark, I'm not sure how well it layers. I'm not sure if I'm seeing three coats' worth of glitter or just one. Also, the dot glitters are actually gold, and the color gets totally lost in the green base, even in the most recent coat. However, in the sun, you can see every speck of glitter the way it was meant to be seen. I freaking love this in the sun. It's shiny as all get out.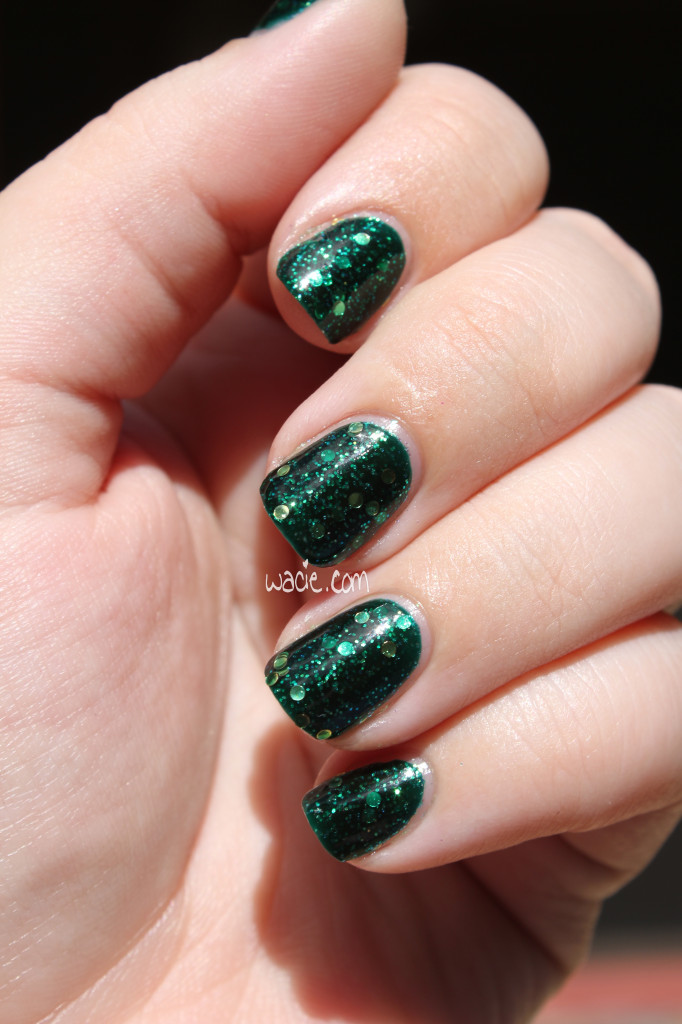 I haven't mentioned the Wacie Nail Company launch in a while, I know. So far, everything is on track for a summer launch. I know I said spring, I know I said a lot of things. For real this time though: Wacie Nail Company is happening soon. Watch this space for updates.