I love neons! I'm almost through the American Apparel haul from October; I have one left and a couple others until get into my extensive Blue-Eyed Girl Lacquer stash. I think I'm reaching a point where I'm more excited about swatching my unused polishes than doing any kind of nail art.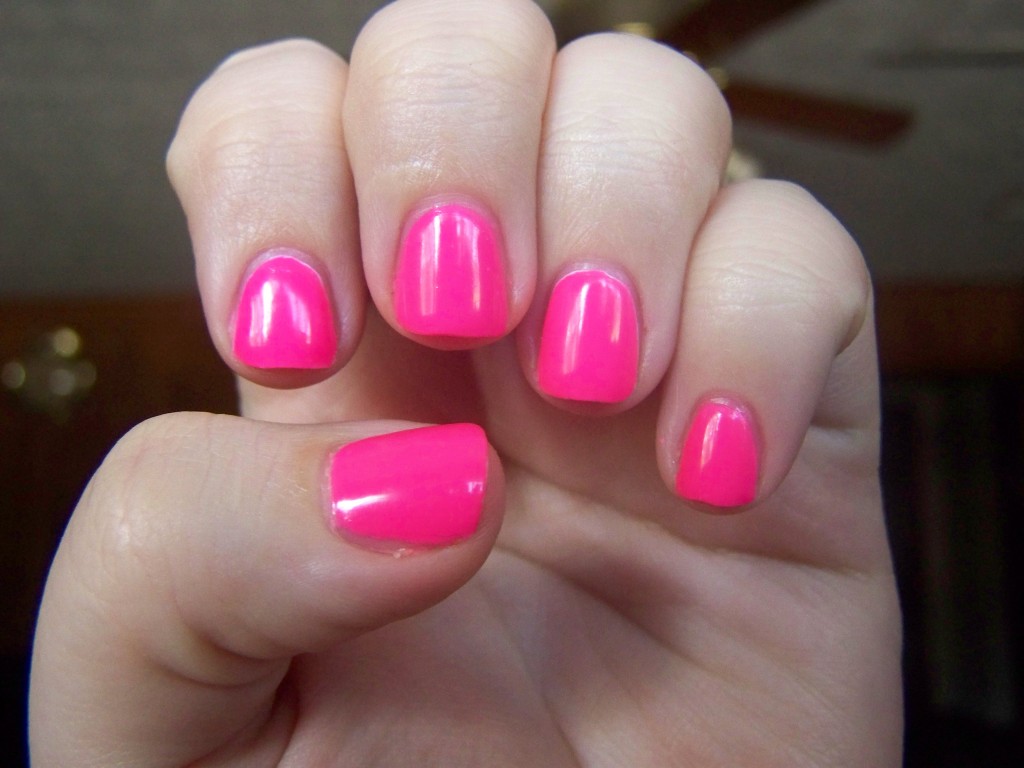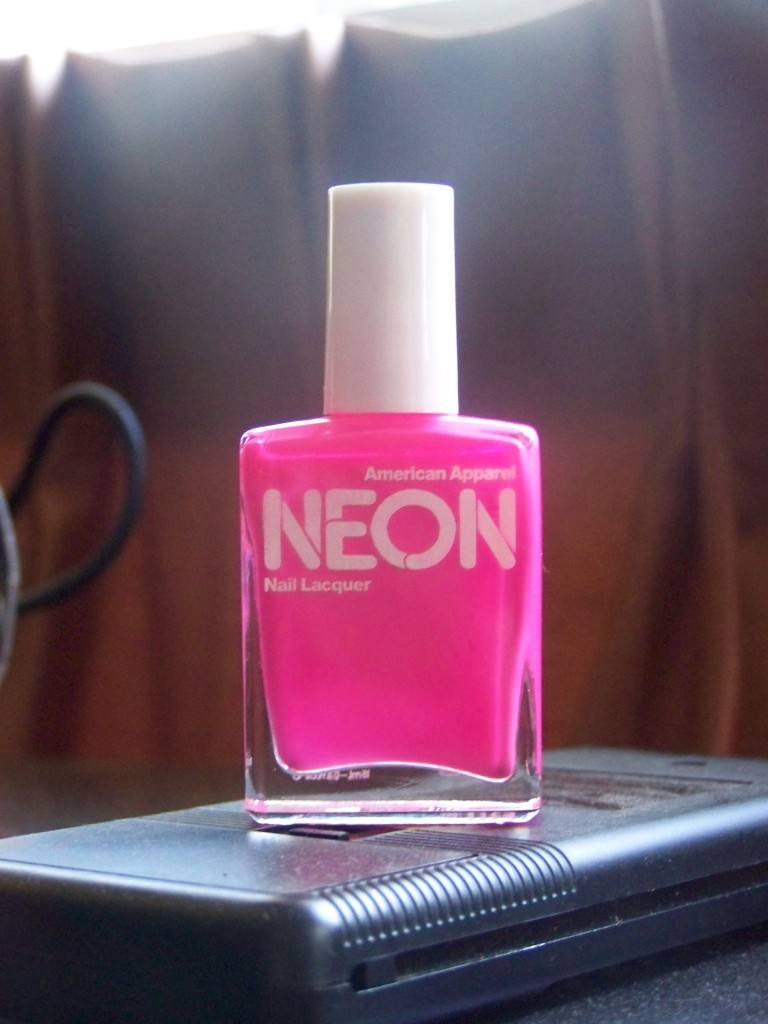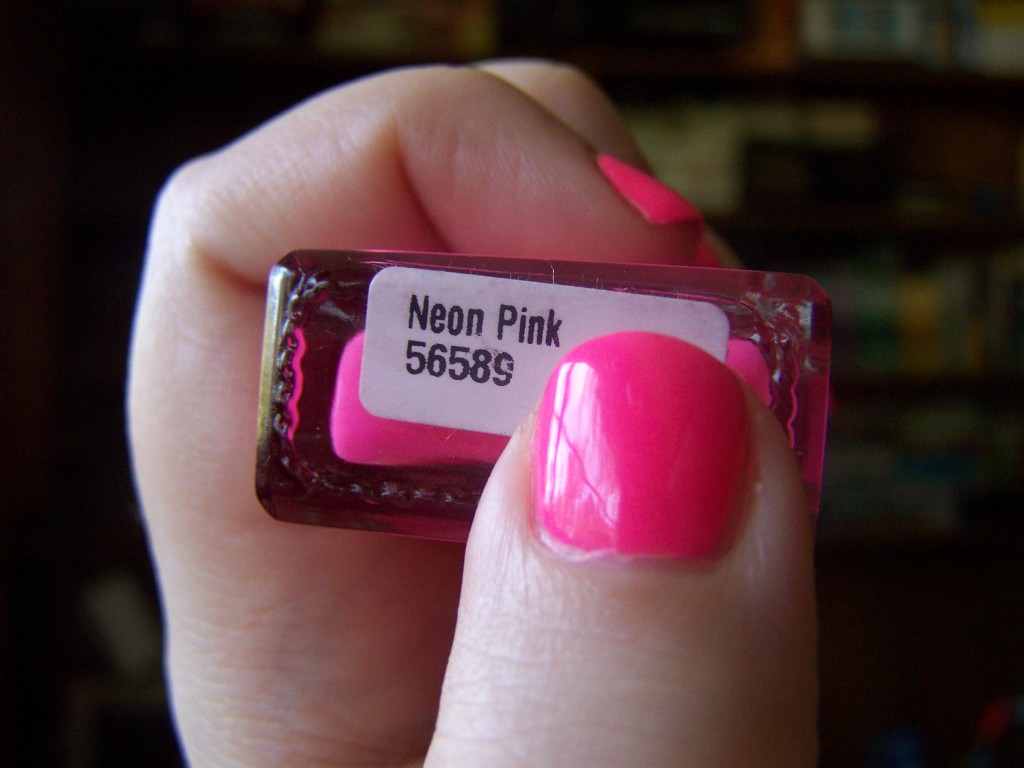 My first swatch of the year is American Apparel's Neon Pink. I don't have anything to add to that. It's neon, it's pink, it's bold and obvious. It's definitely my kind of polish. You're seeing it here with three coats and three coats of Seche Vite top coat. All the photos were taken indoors with natural outdoor light.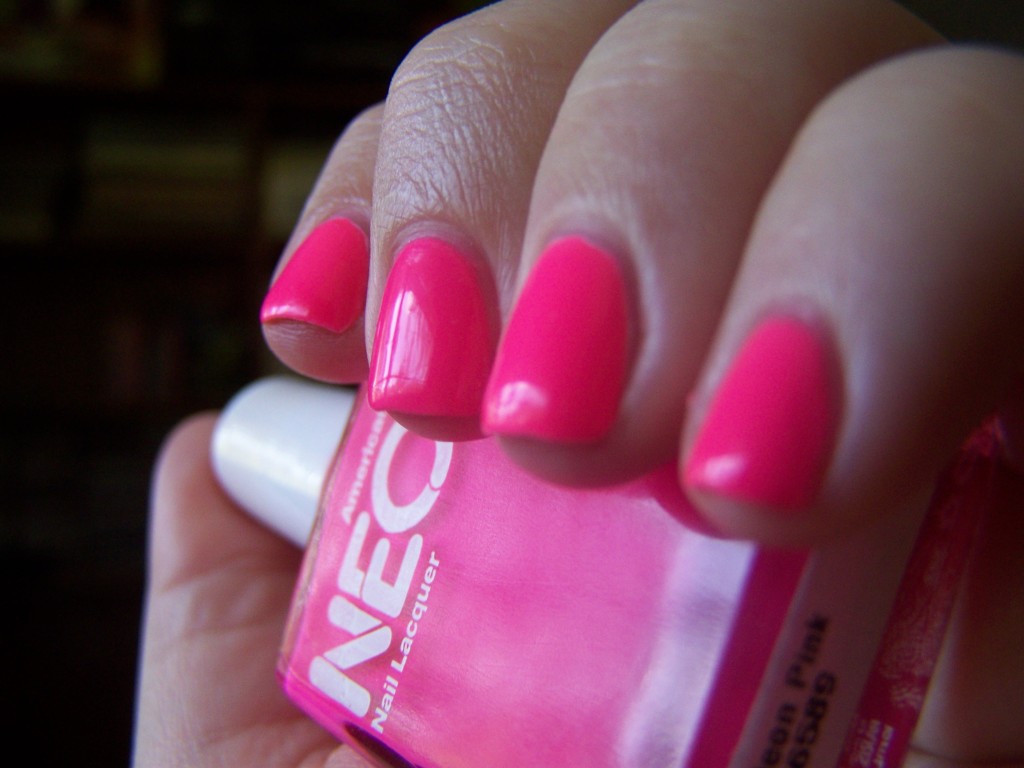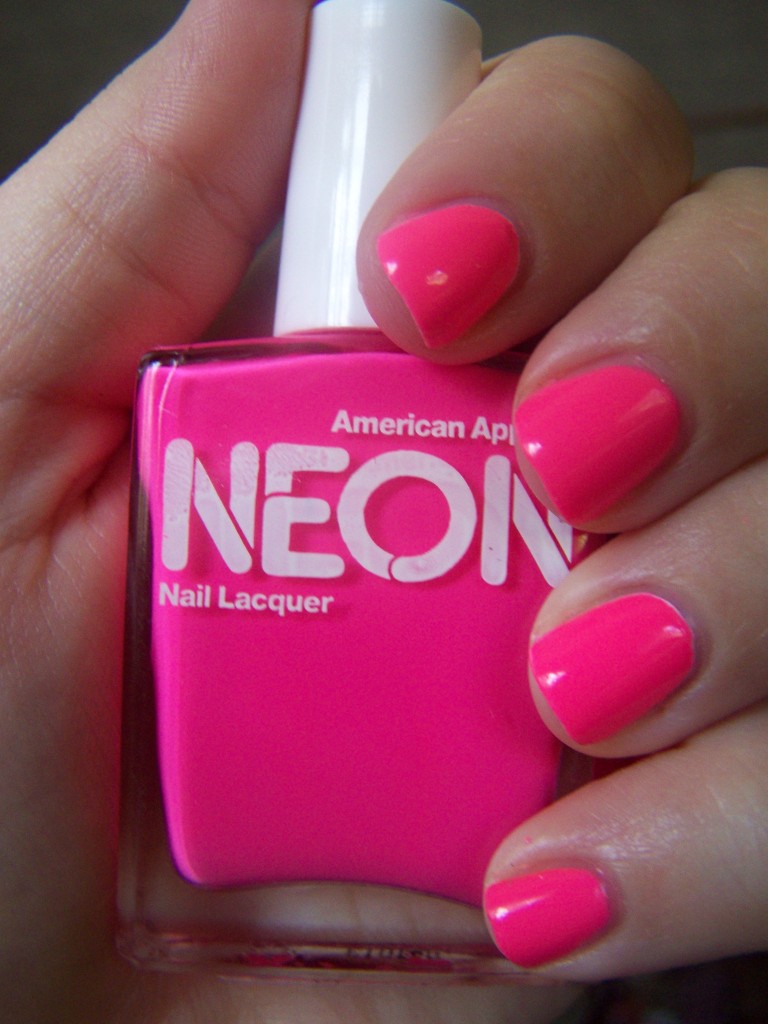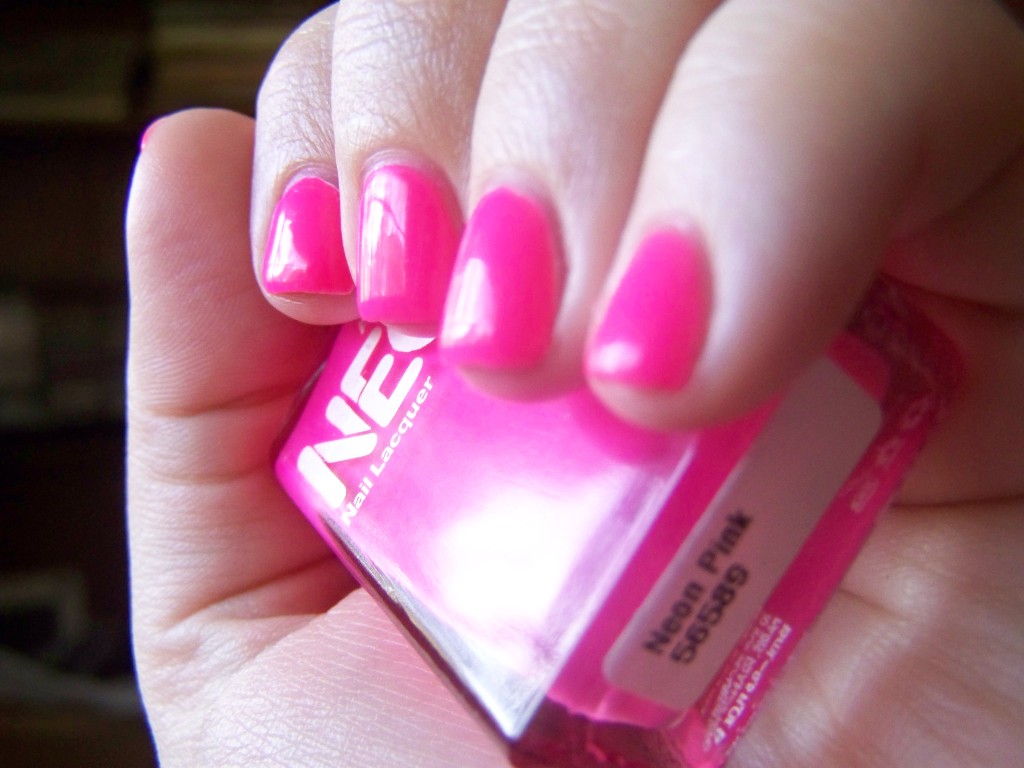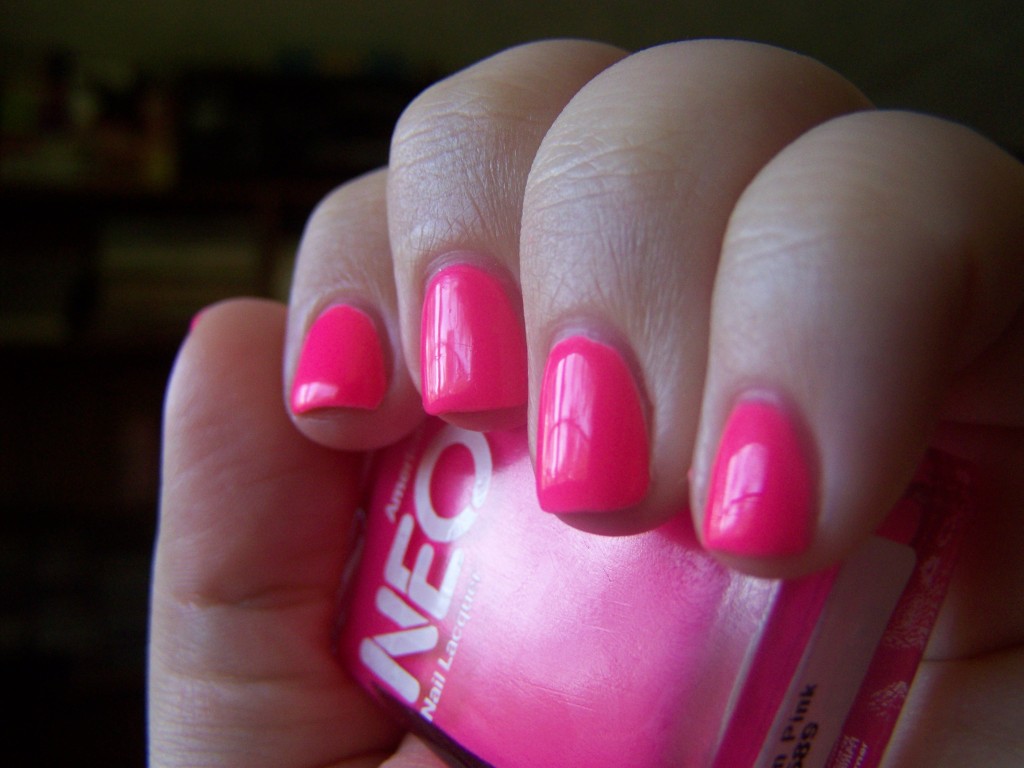 Before I started, I couldn't decide whether to use a white foundation coat, or to use it on its own to demonstrate the true color and consistency of the polish. I did both. Can you tell which is which? You probably can, because I suck at cleaning up my cuticles, and you can see the white edge peeking out on my index and ring fingers. I'm surprised to see there's not much of a difference between the two. The first two coats without the white freaked me out a little, because they were so different. Without the white, I was afraid of having two vastly different colors on my hands, and one with a visible nail line. When I put on the third coat, it was opaque and neon and perfect. Only in some lighting conditions I can see the difference, and even then, it's very subtle. Without the white, the pink is sweeter and juicier; with it, it has just a teensy bit more pop.
I'm impressed with the quality of this polish. I got great coverage and great color payoff. I'm starting to regret not buying the other neon shades they had.