For this edition of Swatch Sunday, I am bringing you a super oldie. This is a polish I've had since about 2008, and I almost thought this would be this bottle's last mani. This is a mystery polish from Claire's; there's no indicator of the shade name anywhere. I'm wearing this at three coats with one coat of Ciate's Speed Coat Pro top coat.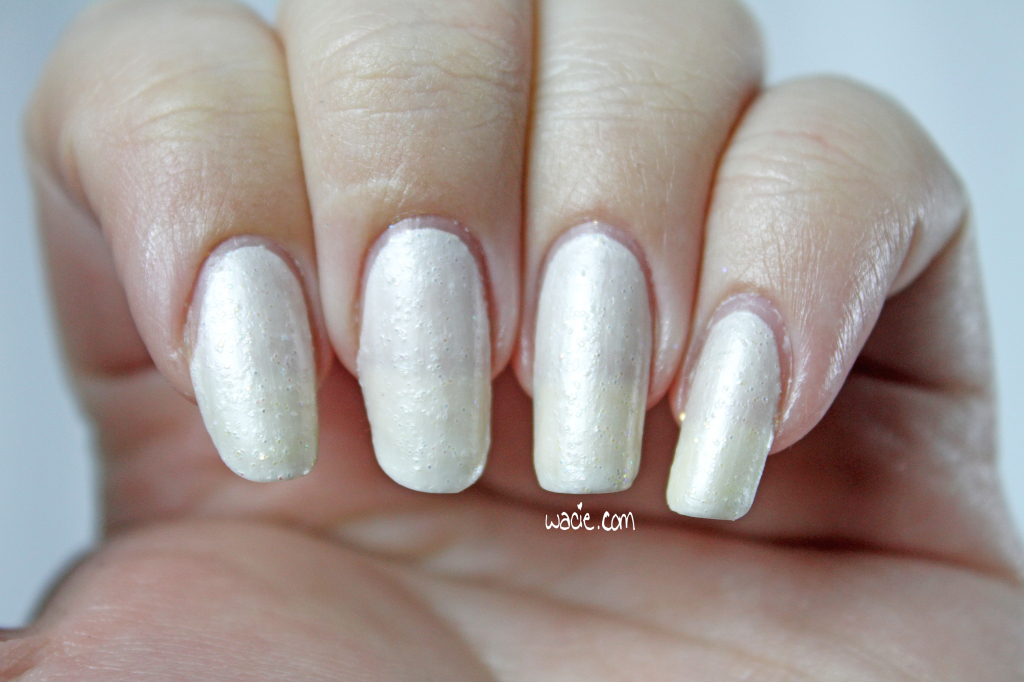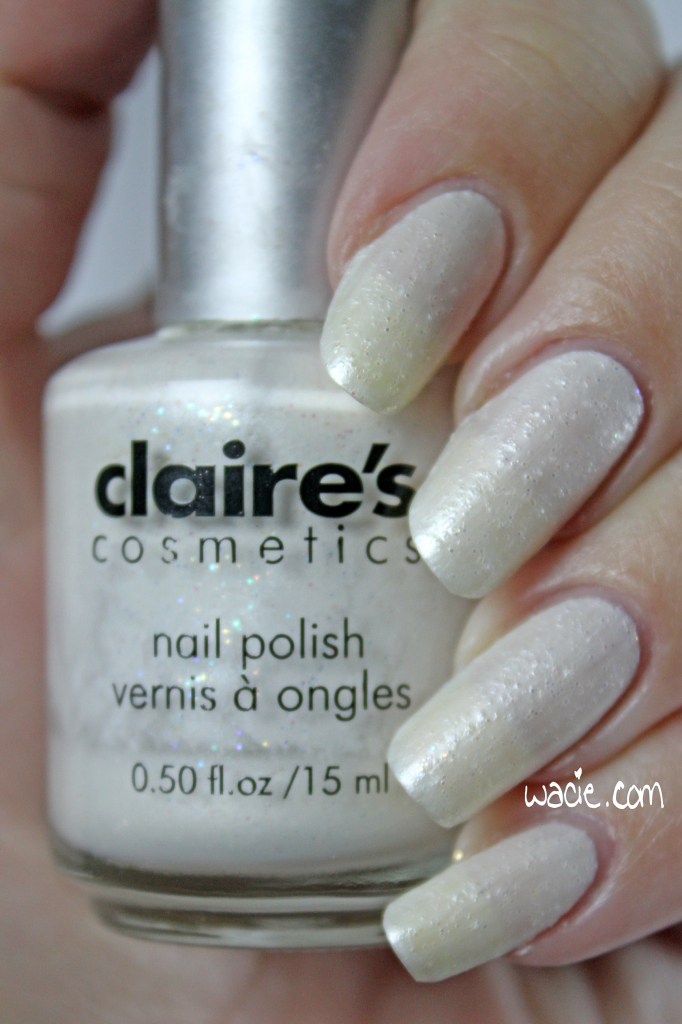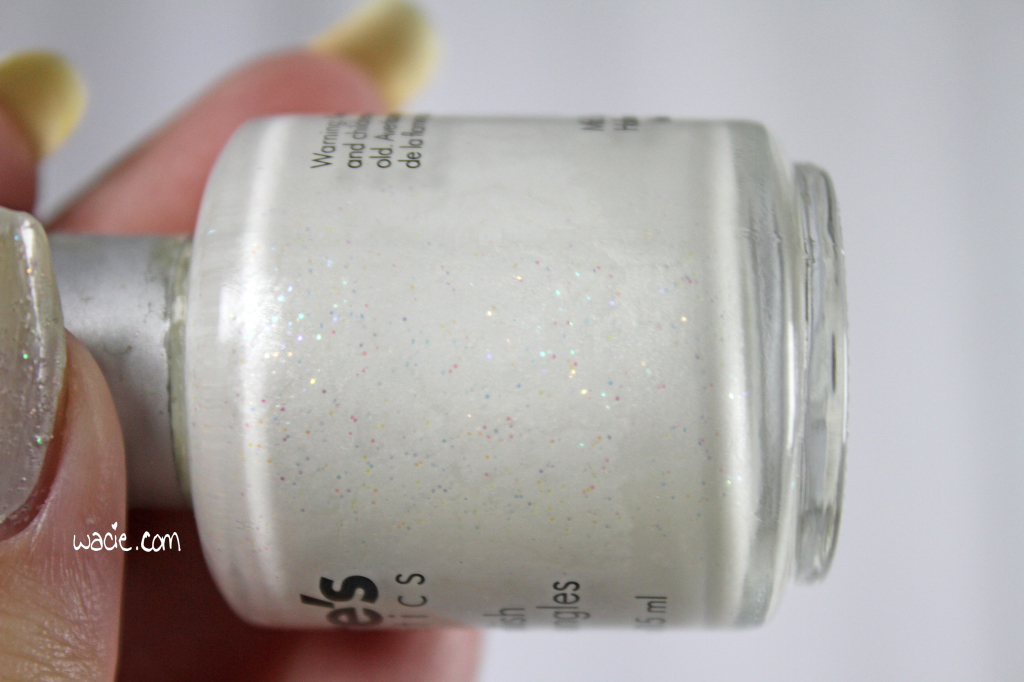 This mystery polish is a milky and frosty white with small iridescent glitters. Before I put this on, it was thick and goopy. I might have put too much thinner in it, because the application was quite streaky, and three coats was still pretty sheer. The white pigment is very chalky and dries matte, which doesn't do any favors for the glitter. The finish is gritty and the glitter is covered up, leaving it to look like chunks and bubbles in the finished look. It's not ideal, and probably wasn't intended. This polish did dry quickly, so it has that going for it, which is nice.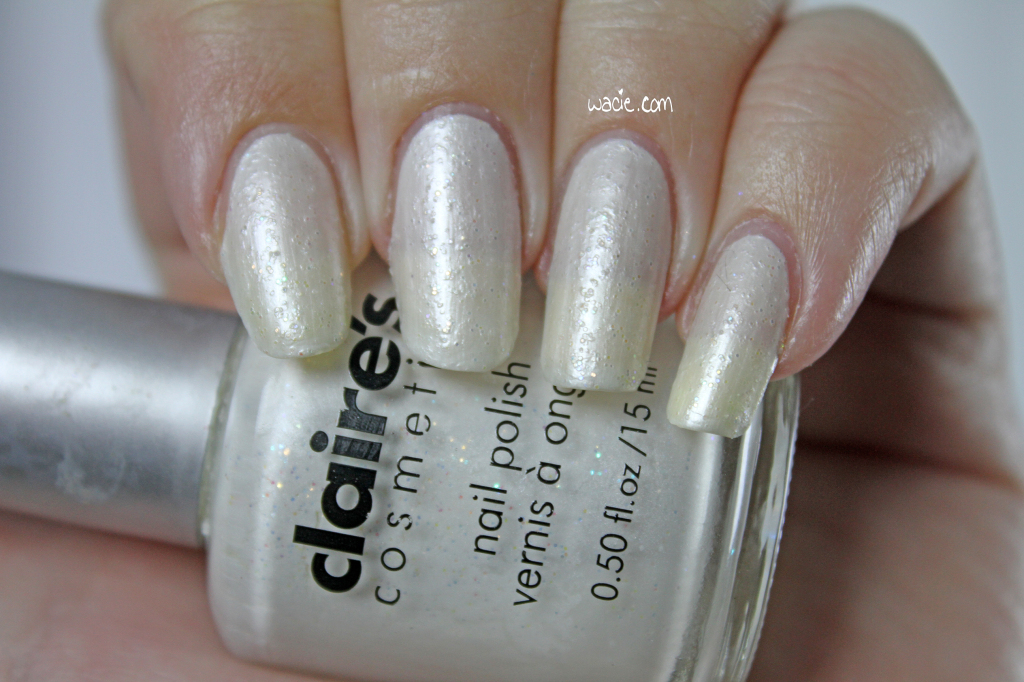 Like I said, I've had this bottle for many years. It's one of the oldest bottles in my collection. I remember I grabbed it because I just wanted a white polish, and this was the first one I saw. This wasn't long after I'd finally stopped biting my nails, and is one of the first bottles of polish I owned as an adult. Even though the polish itself is kind of sucky, I'll be sad when this runs out, just because I've had it forever. It's like one of my oldest children. When it's finally gone, it will be kind of sad. I might even feel the need to recreate it in the future.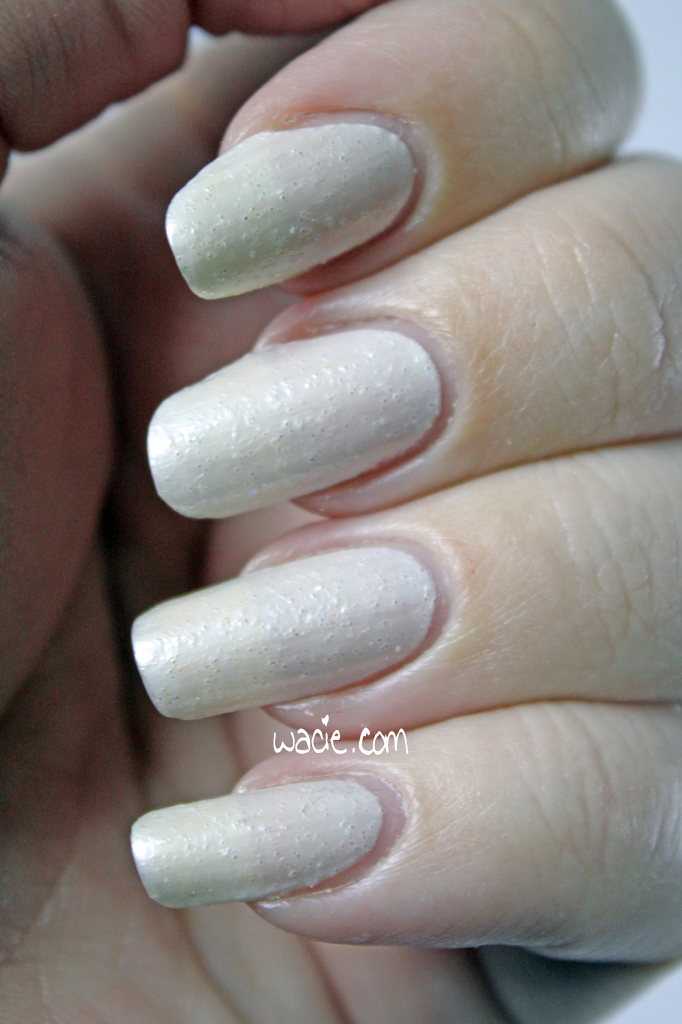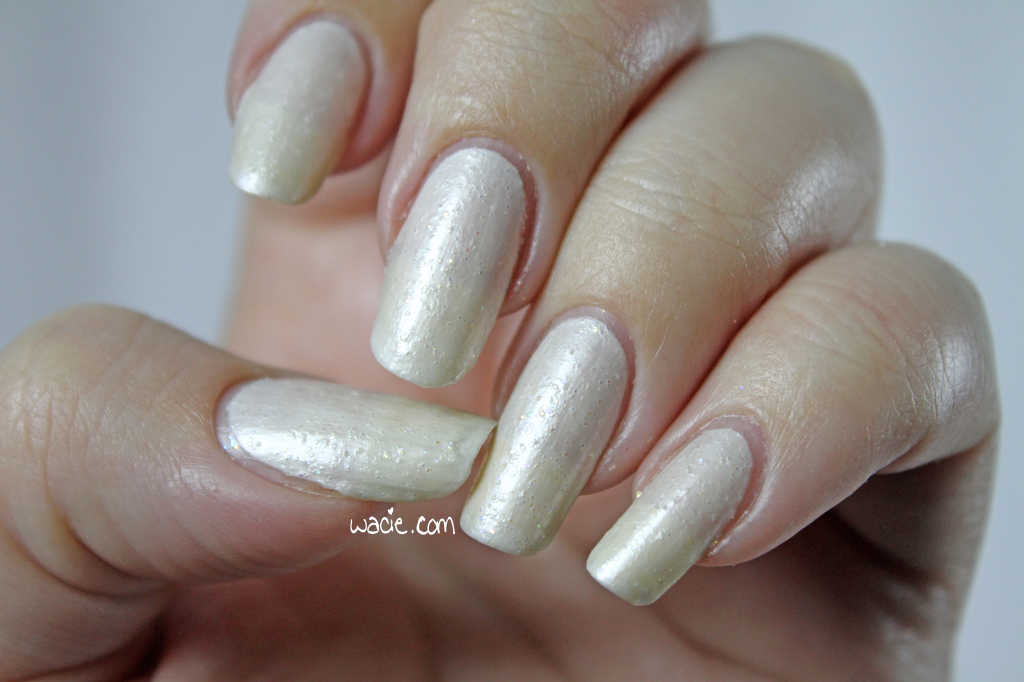 If anyone reading this happens to know the same of the shade, I'd love to know what it is!