My Manicure Monday today is kind of an experiment. The polish I have on is one I love, Revlon's Sparkle Aplenty. I needed an accent piece, so I tried caviar nails for the first time. I'm wearing three coats of Sparkle Aplenty with one coat of Ciate's Speed Coat Pro, and my caviar mix is Ciate's Midnight in Manhattan.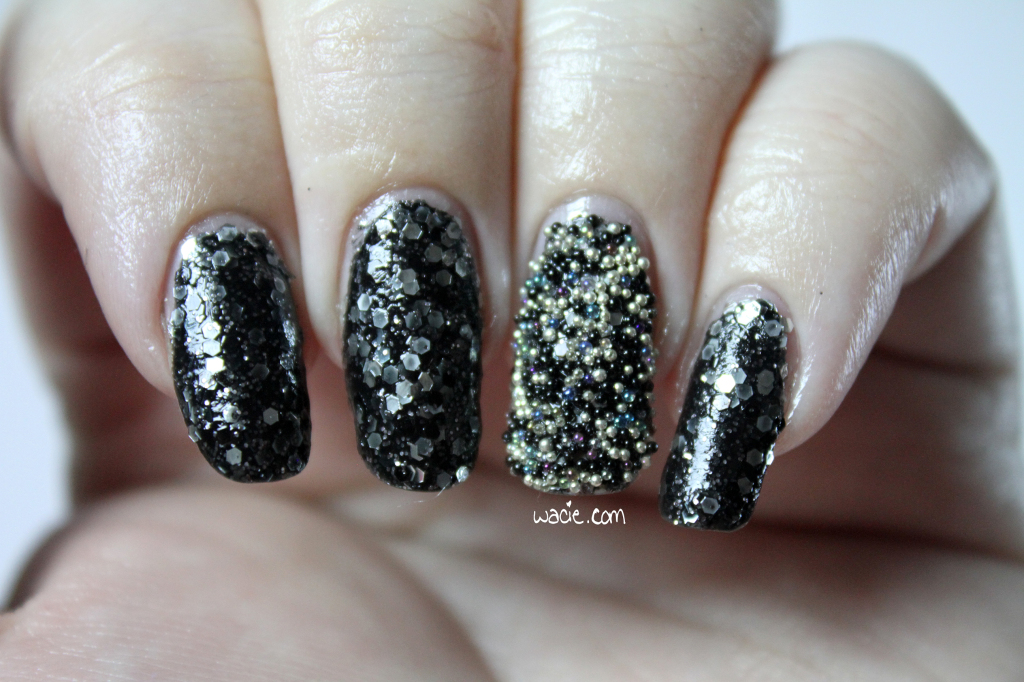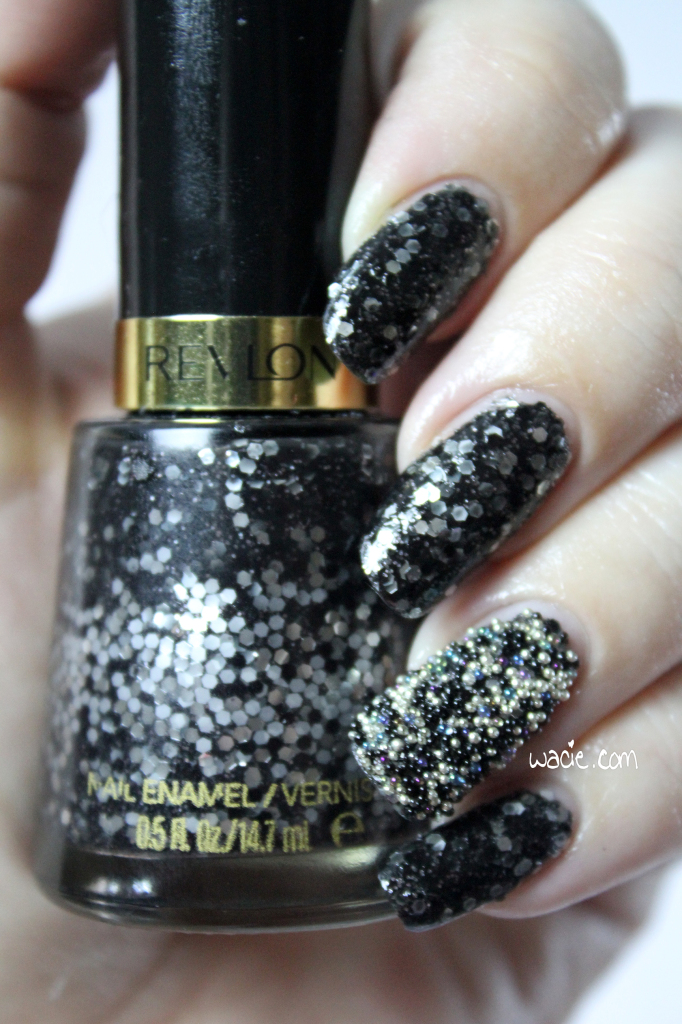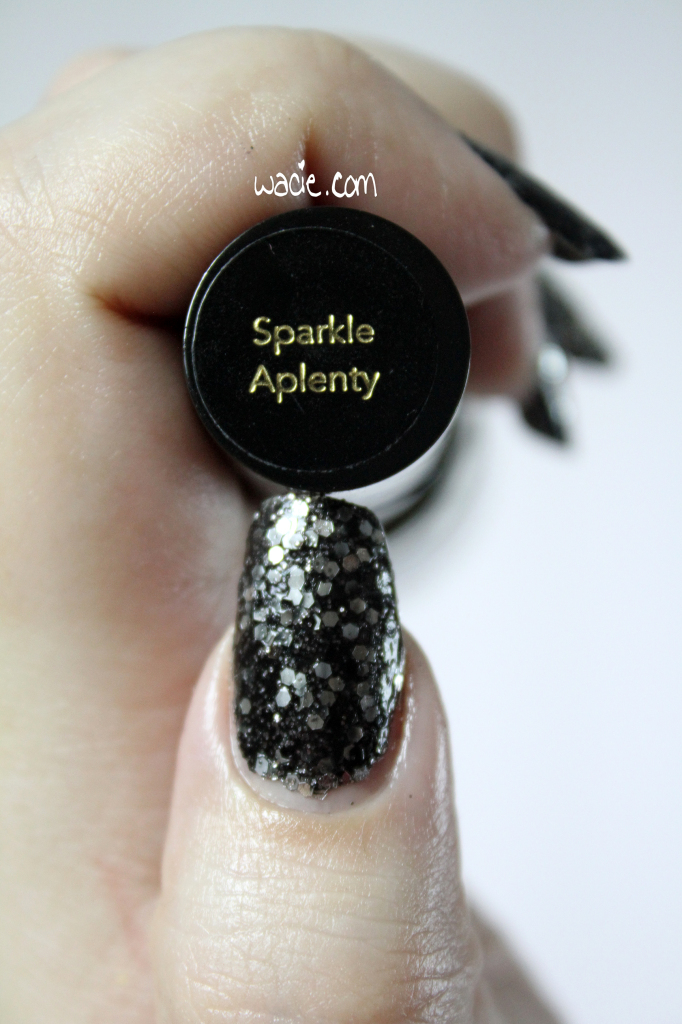 Sparkle Aplenty is a black crelly with lots of metallic silver glitters in various sizes. It went on pretty easily; the first coat was thin and streaky, but the second one evened it out nicely. Full opacity was reached at two coats. The glitters spread well and evenly. This polish dries quickly and with a satin/semi-glossy finish. Because glitter is the bulk of the polish, there's lots of glitter texture after drying; a top coat would definitely be necessary with this.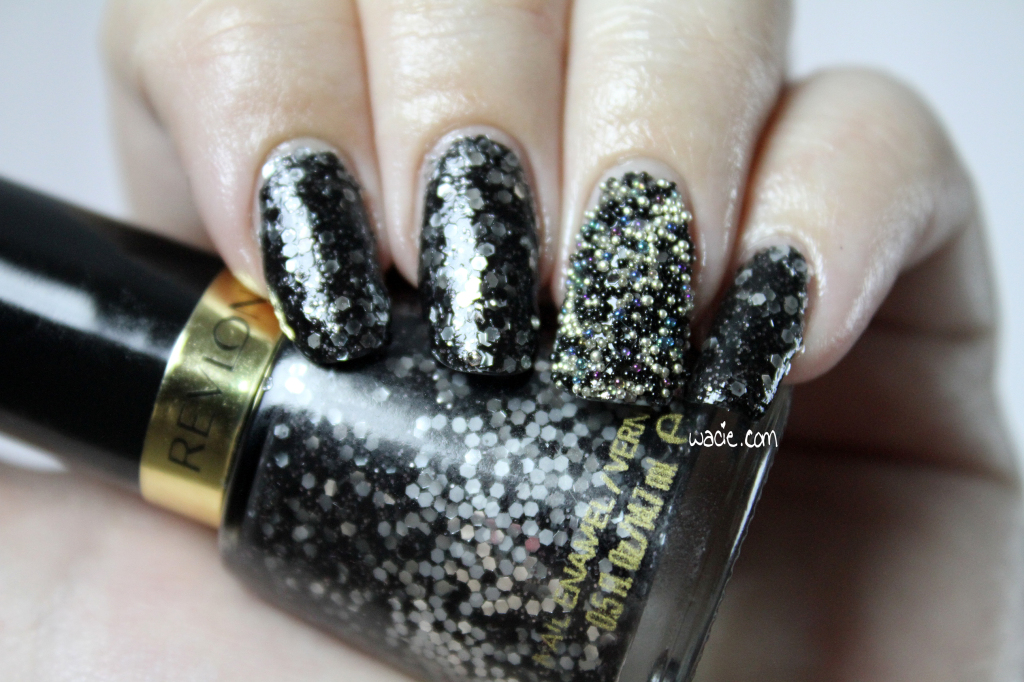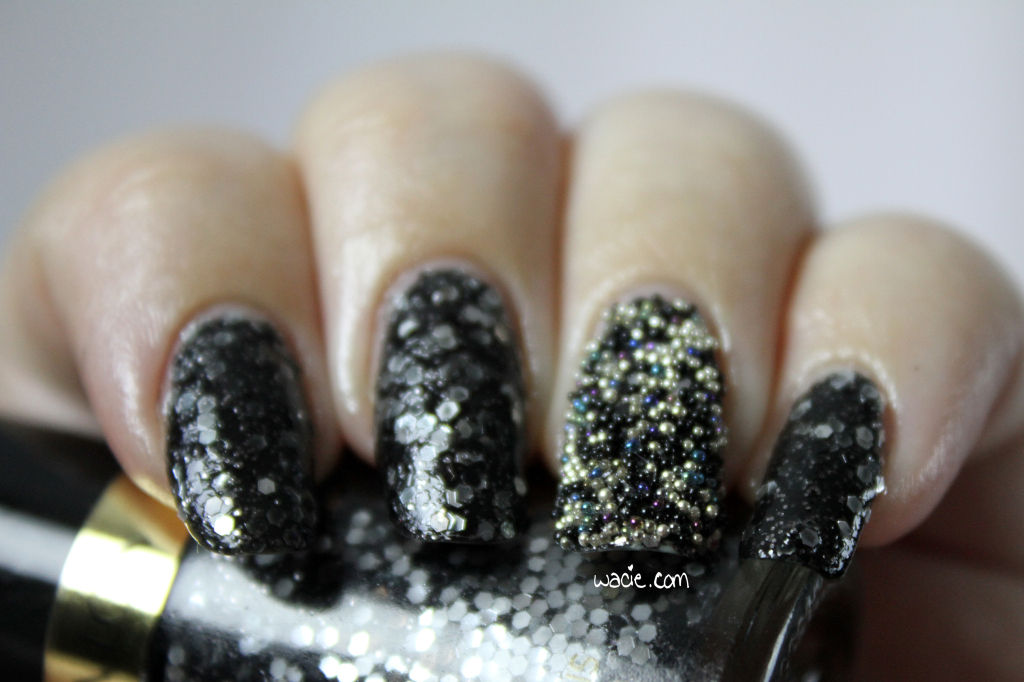 I thought the Midnight in Manhattan would be the perfect caviar mix, because they contain the same colors. The caviar beads are actually a bit more colorful; in my office, it just looks like silver and black beads. In the studio, I find out that they're gold, as well as some greens, blues, and purples that I failed to notice before. Also, for some strange reason, the corners of my caviar nail appear to flare out instead of curling under, like the rest of my nails do. It looks weird when all my nails appear slender and tapered, and then one looks like a duck foot. It bothers me. It's wrong.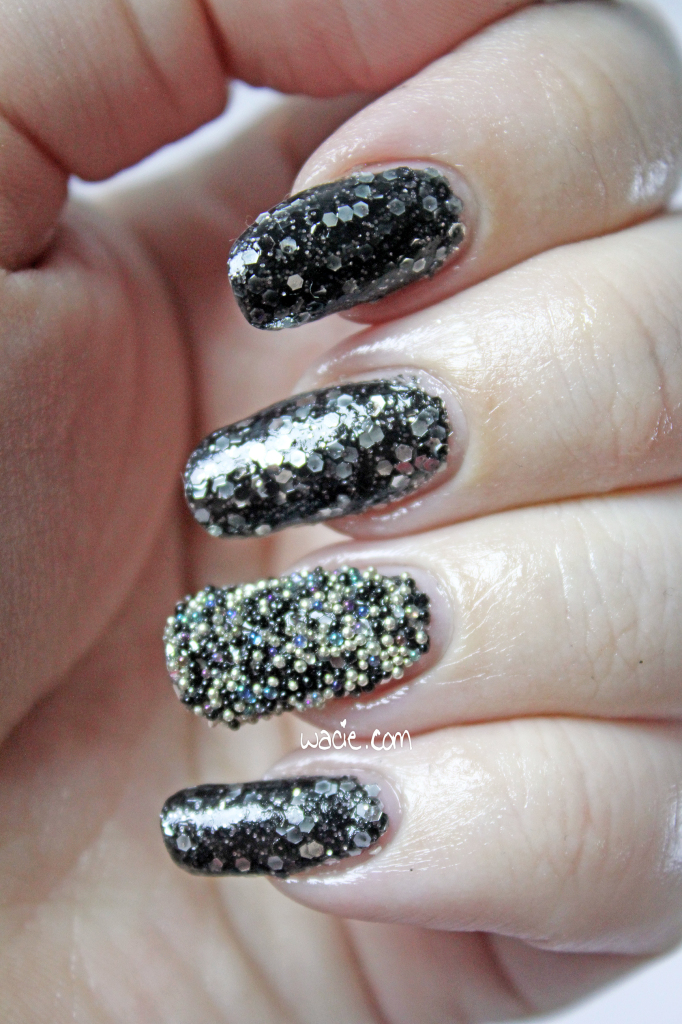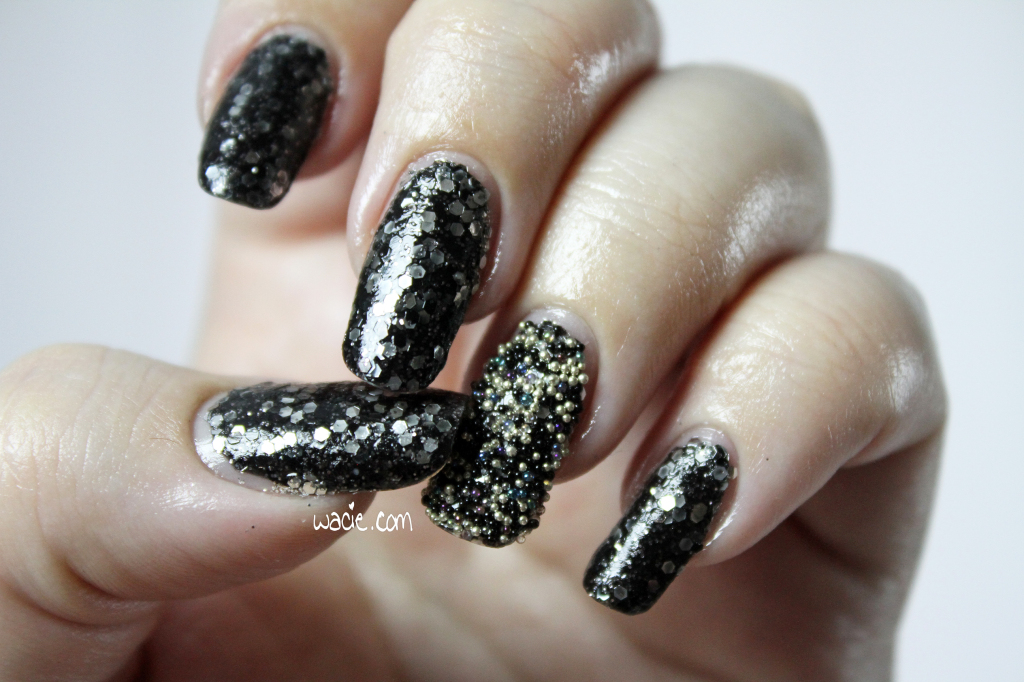 I do admit I liked this mani a lot better before I added the caviar. I should have just used studs again. I don't hate caviar nails (yet), but I have a ton of bead jars (thanks, Ciate advent calendars), and I wanted to use one, just to see what the two-year-old fuss was about. Perhaps I'll like them more in the future. Today, I don't. Today, I just see fail.