Here comes Swatch Sunday! I'm wearing another polish I bought while I was on vacation last year. This is Hard Candy's So-So Sequin; I'm wearing three coats with two coats of Rica's Glossy Glam top coat. All photos are taken outdoors in direct sunlight.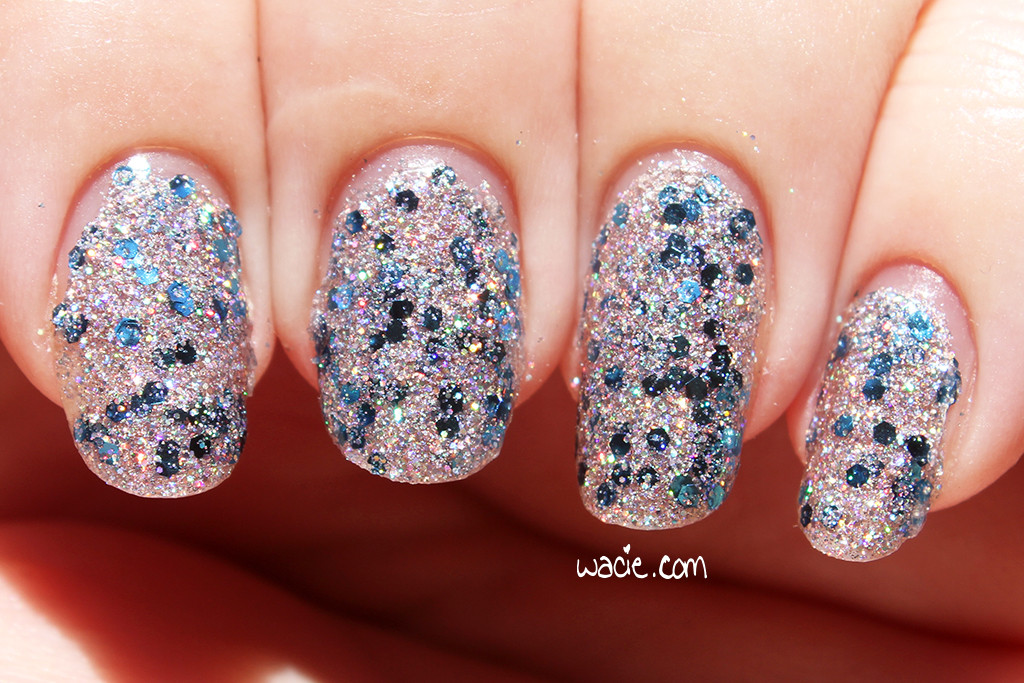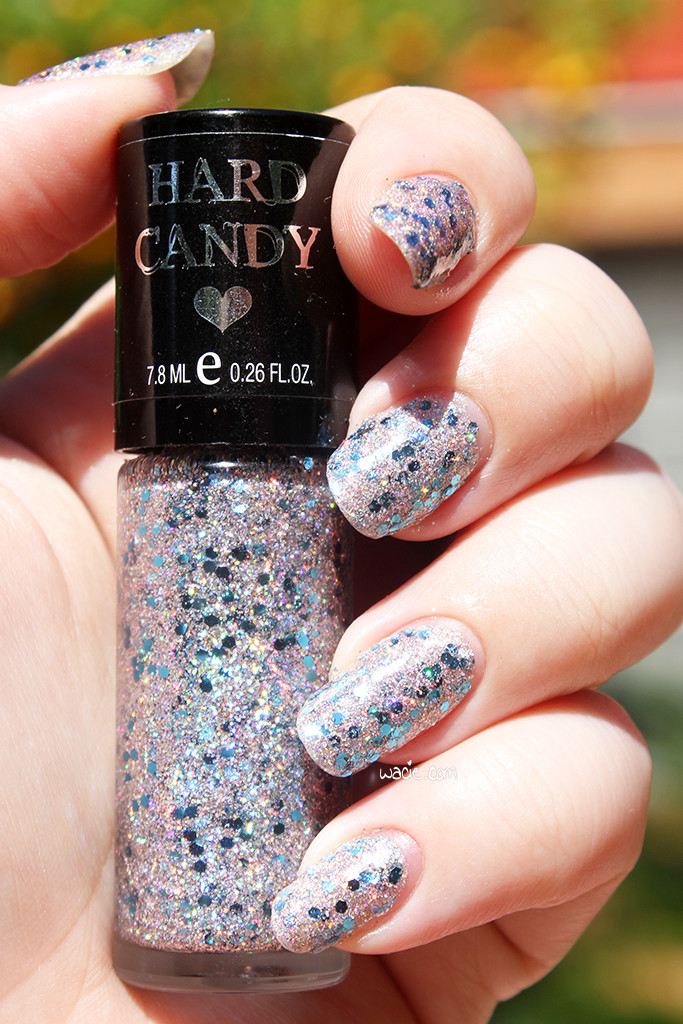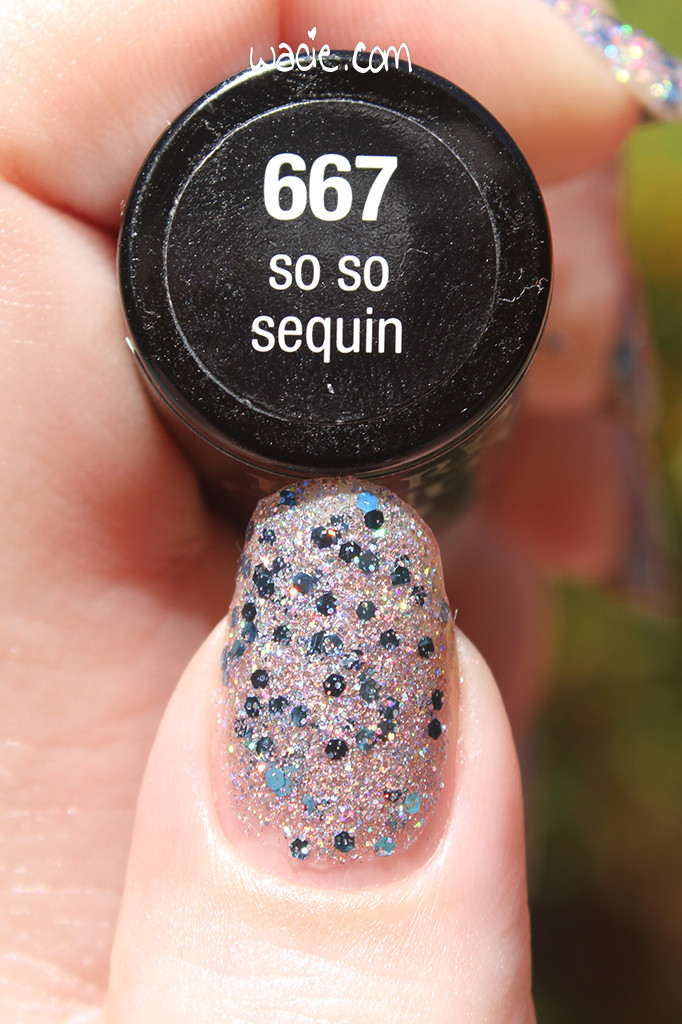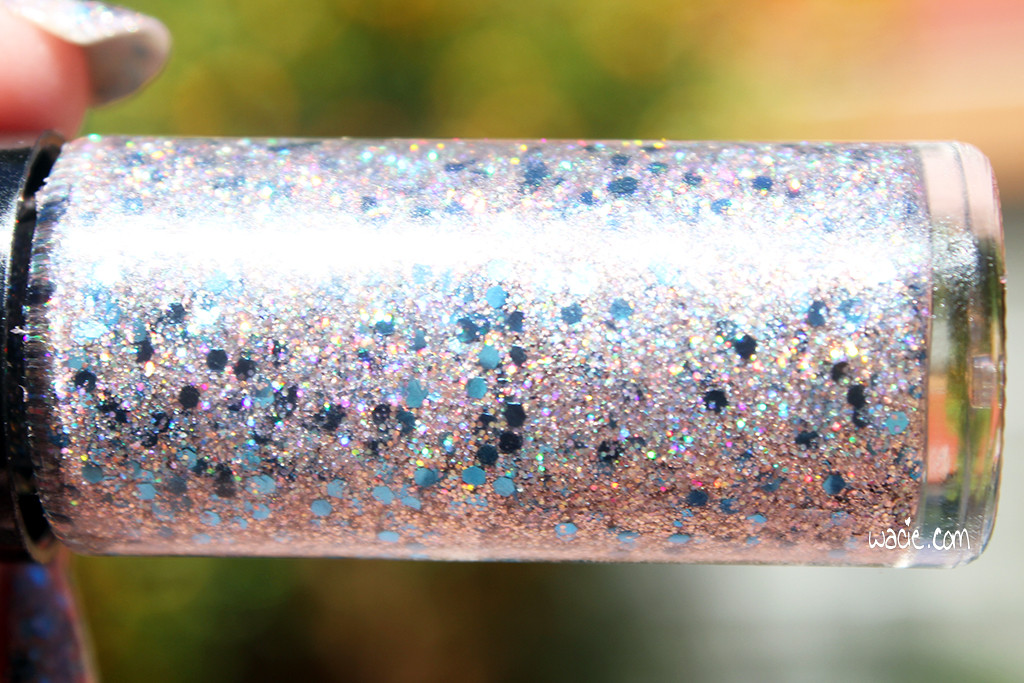 So-So Sequin is a full-coverage glitter polish with fine lilac holographic hex and larger metallic teal hex glitters. The glitter is pretty dense, so I don't recommend it as a topper. Because it's so dense, the consistency of the lacquer is thick and was difficult to apply to my smaller nails. The coverage is pretty even, as is the glitter distribution; both glitters brush on easily with no fuss. The drying times were fantastic, and it did dry with a gritty texture, which is why I used two coats of top coat. Even then, it wasn't entirely smooth, but it did help quite a lot.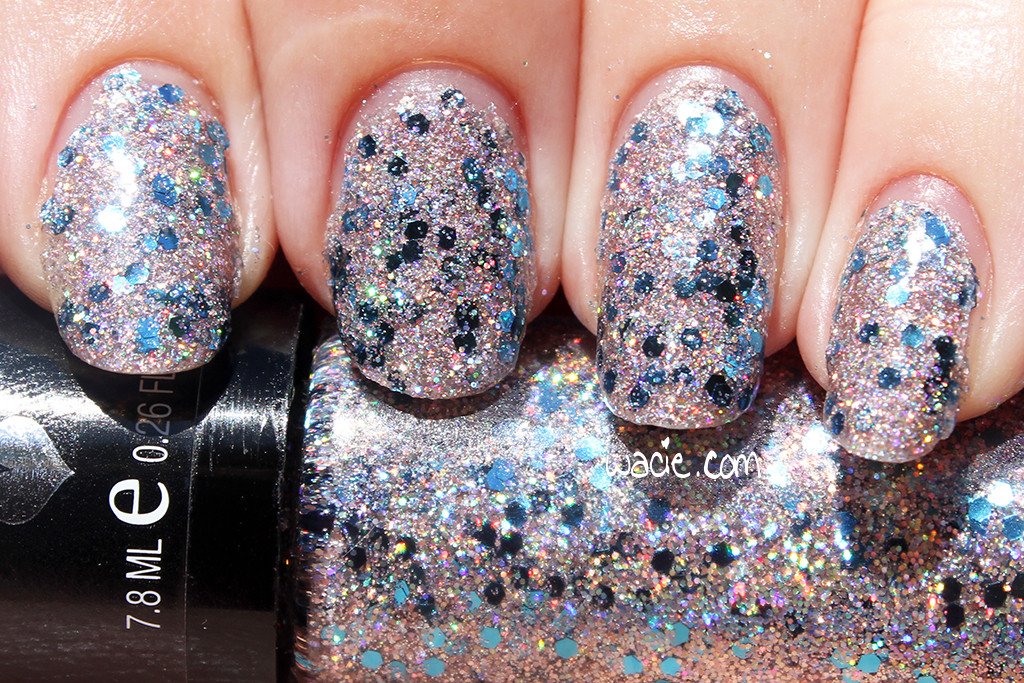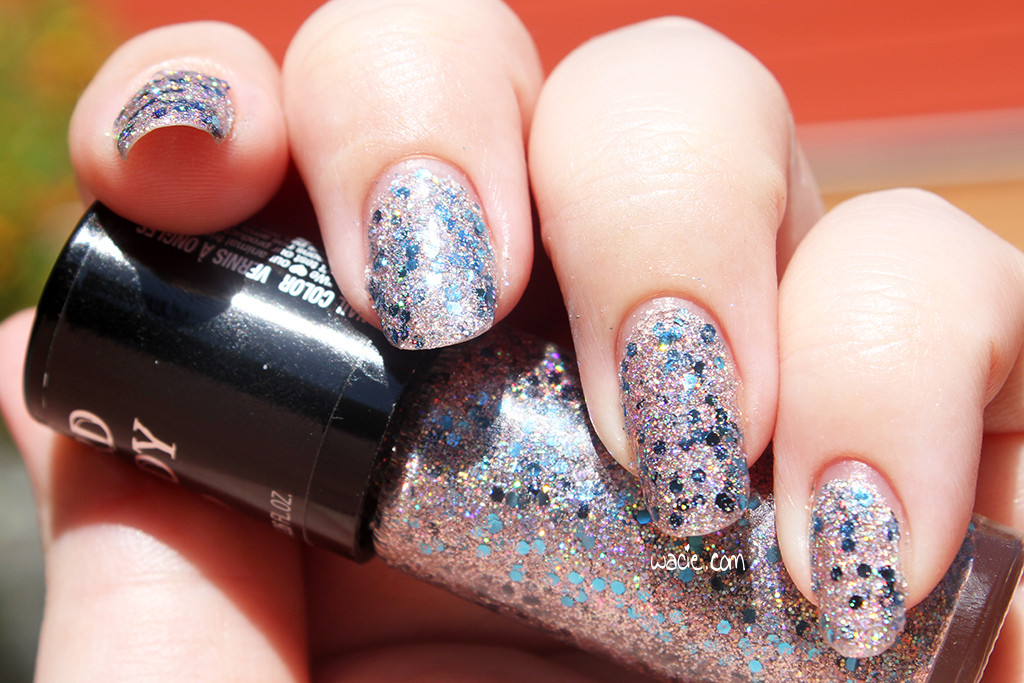 Story time: Like with last week's story about Greed, I forgot a lot of stuff when I went on vacation last year, and while I was buying the essentials, I was also buying nail polish. This purchase happened on the second day of the trip; we were driving through some forgettable small town in North Carolina, and we passed by a Wal-Mart. I never go to Wal-Mart, but I needed a toothbrush and deodorant, so we stopped. I also took this opportunity to grab a few Hard Candy polishes. Black Tie Optional and its cohorts have been all over the nail polish internet for years, but since I don't really shop at Wal-Mart, I hadn't had the chance to try any of them out. I bought this one and three others. I also left my phone in the bathroom and had to go back inside to grab it.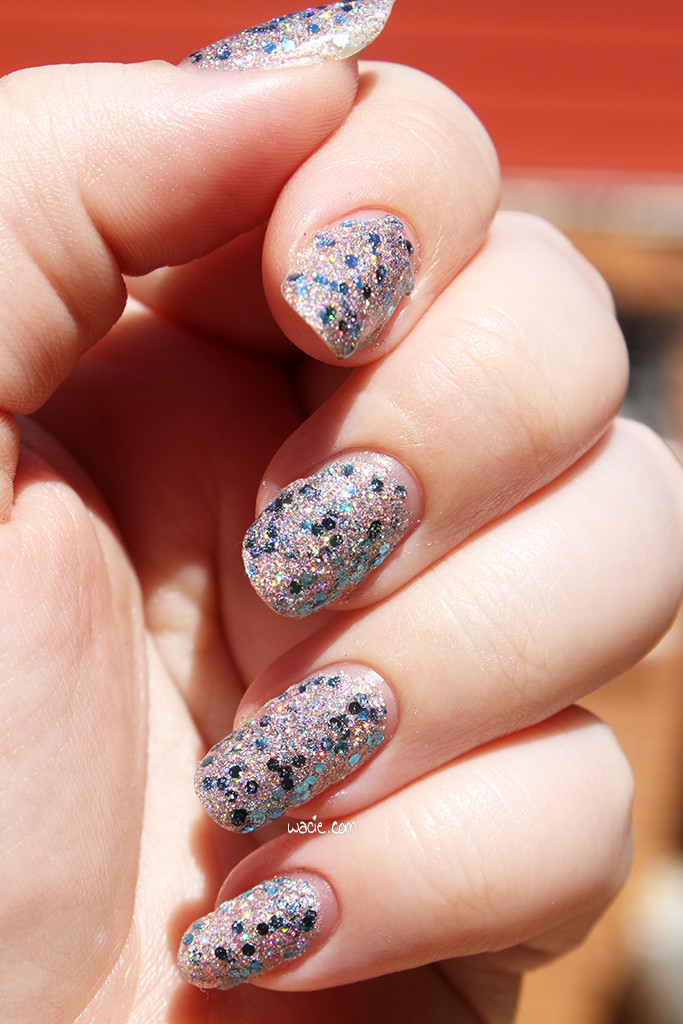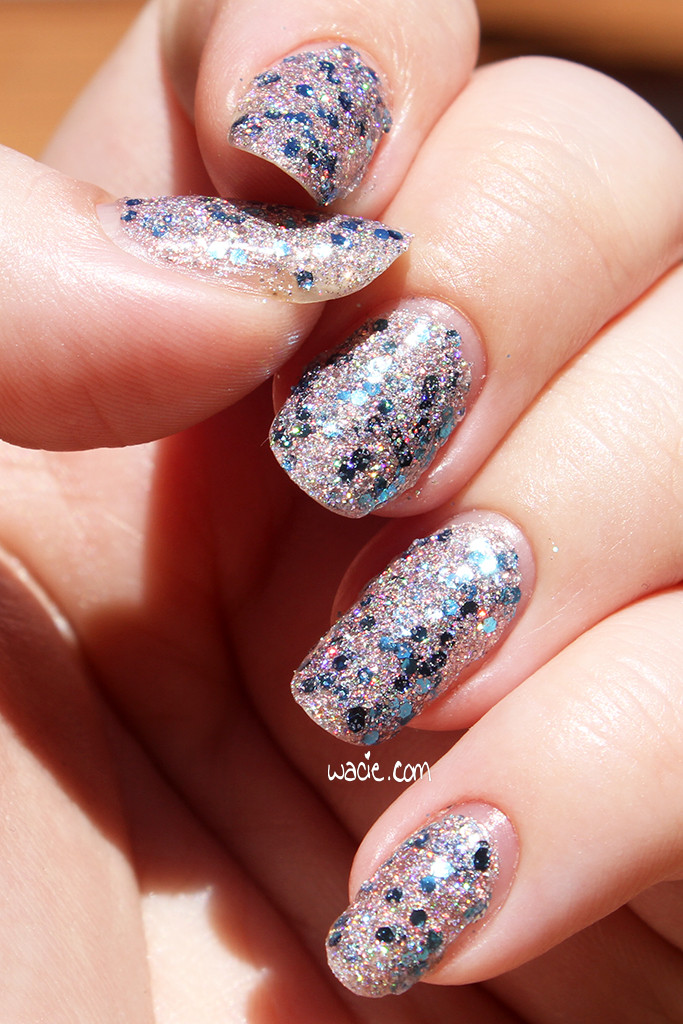 Now that it's consistently sunny here, I knew I had to take these photos outside. This polish is definitely shiny, and the photos don't really convey that. Maybe the glitters throw too much light, but there's a very strong holographic effect from the glitter; it even makes a linear effect like Spectraflair does. It's amazing. And blinding. I love it.
So-So Sequin and other Hard Candy polishes are available from Wal-Mart stores and walmart.com.
I bought this polish myself.