Swatch Saturday is going strong! With this swatch, we're halfway through Blue-Eyed Girl Lacquer's April Showers collection. I love this collection; I love each polish more than the last. My latest favorite is Lady Slipper; I'm wearing three coats with one coat of Rica's Glossy Glam top coat.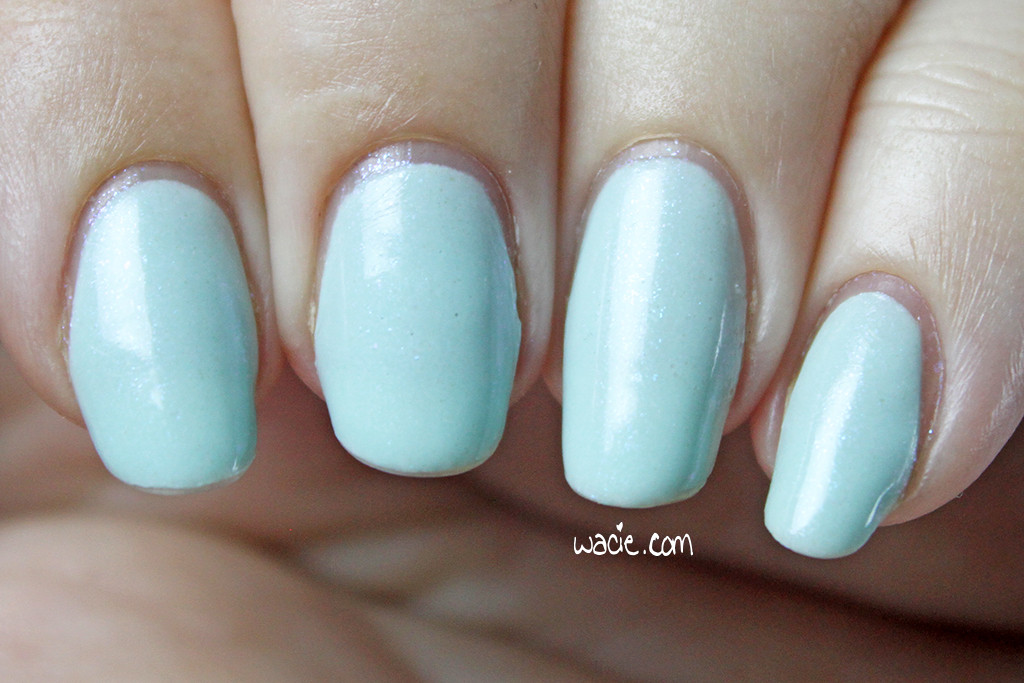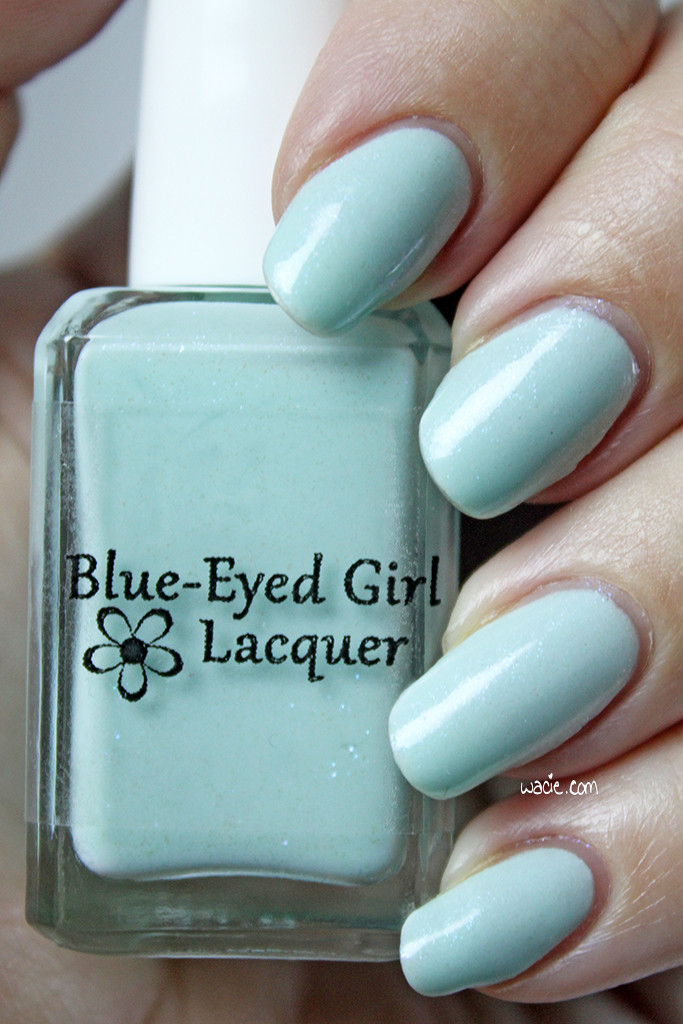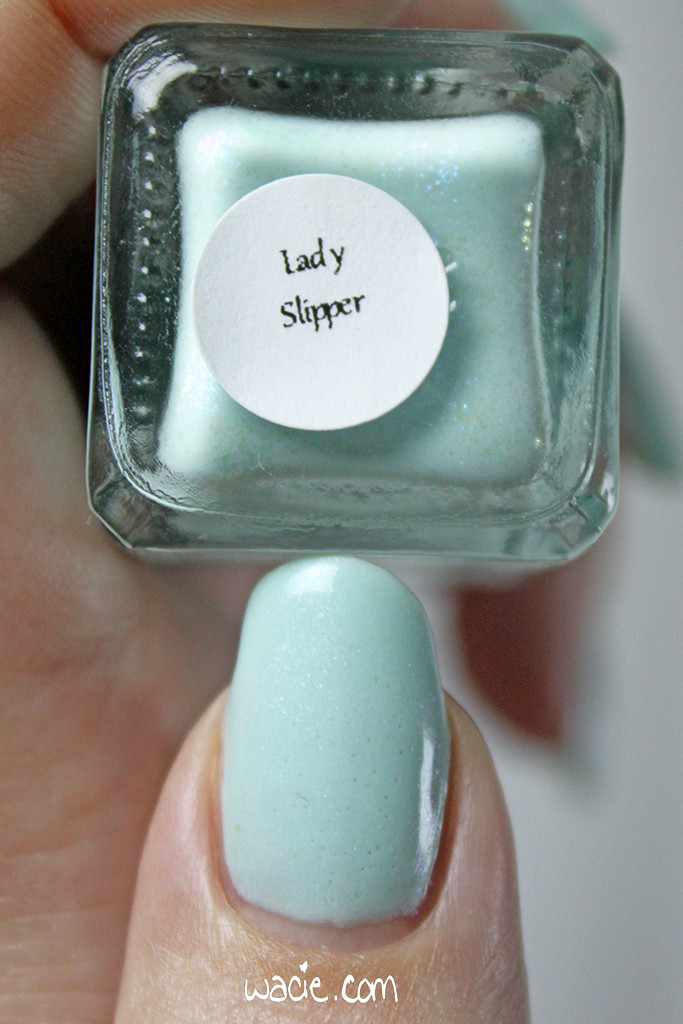 Lady Slipper is a mint green creme with blue-to-purple shifting shimmer. Application was very nice; the consistency was on the thicker side, as BEGLs tend to be, but it was still quite easy to work with. It took all three coats to get even, streak-free color. However, since the creme opacity is quite full, the shimmers aren't as potent as they appear to be in the bottle. Drying times were good, and the polish dries to a semi-glossy satiny finish.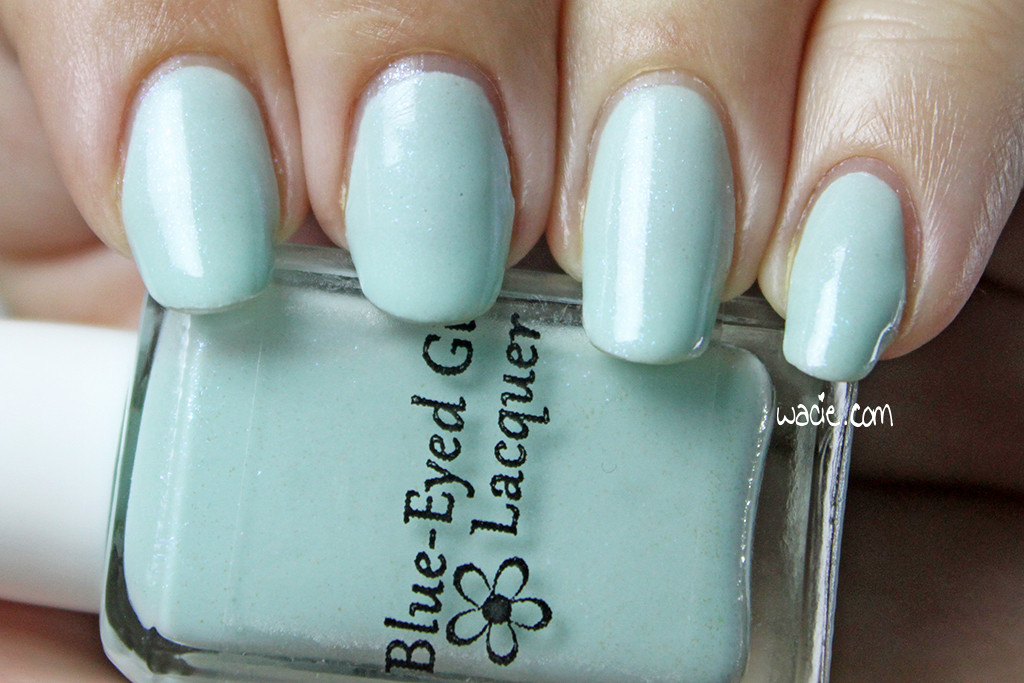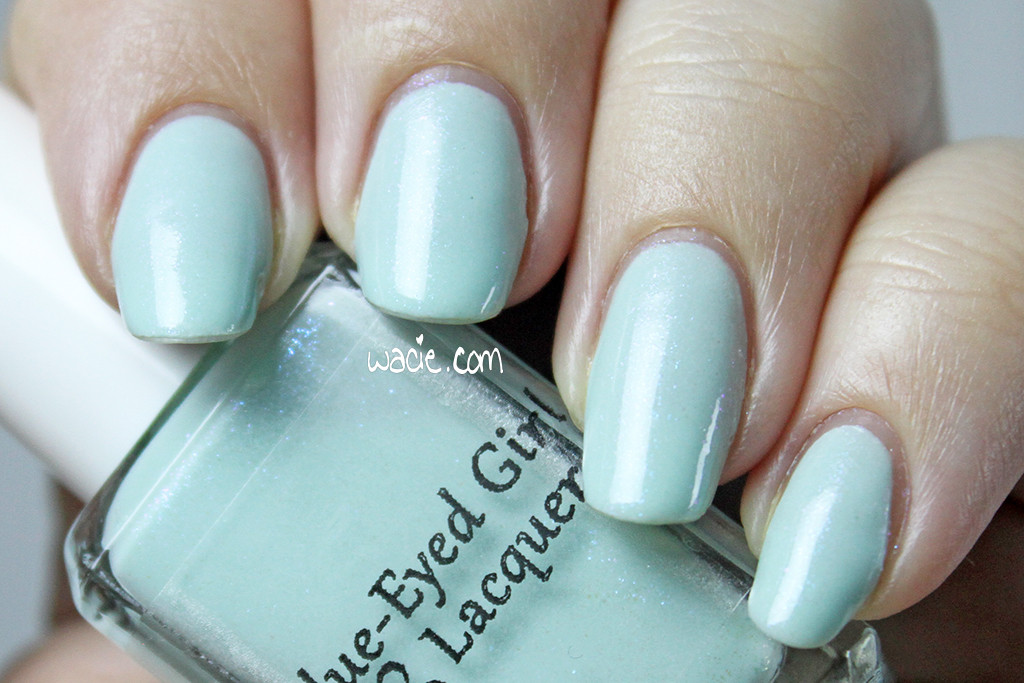 I'm really impressed by this polish. As with Peruvian Lily, I don't even mind that the shimmers aren't very strong, because the base color is just so beautiful. I've worn a lot of nail colors over the years, and whenever I find one I haven't tried yet, I'm really in awe. Also, pastels tend of be outside my comfort zone, as odd as that sounds. They're so soft and ladylike, completely not my style. Whenever I wear them, I always wonder if I'm doing them justice. I hope I'm doing Lady Slipper justice. I think she might be too good for me.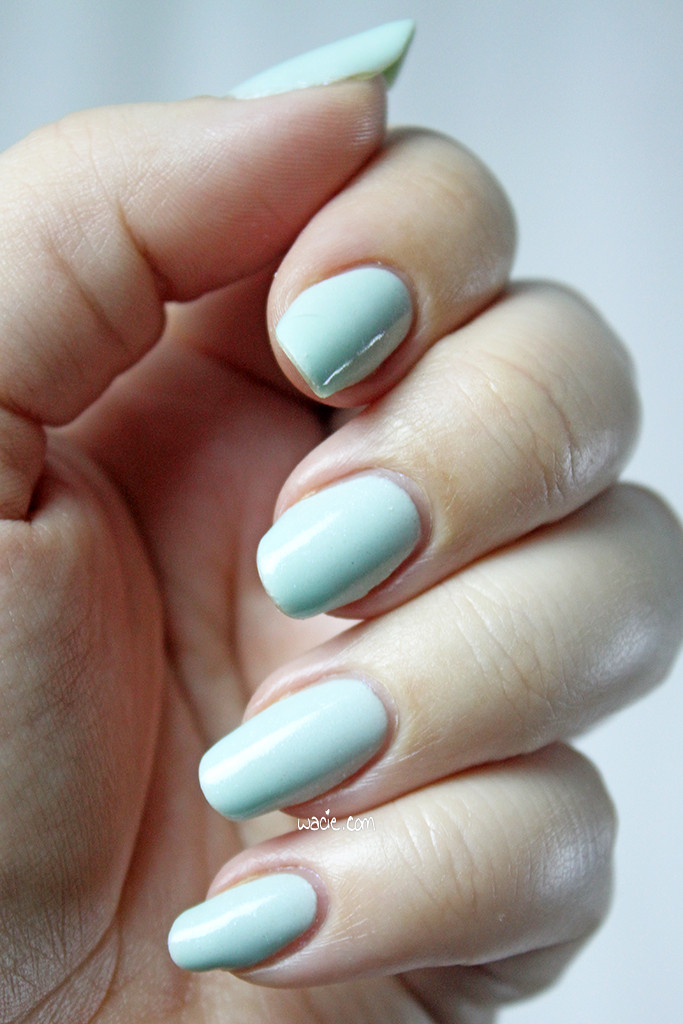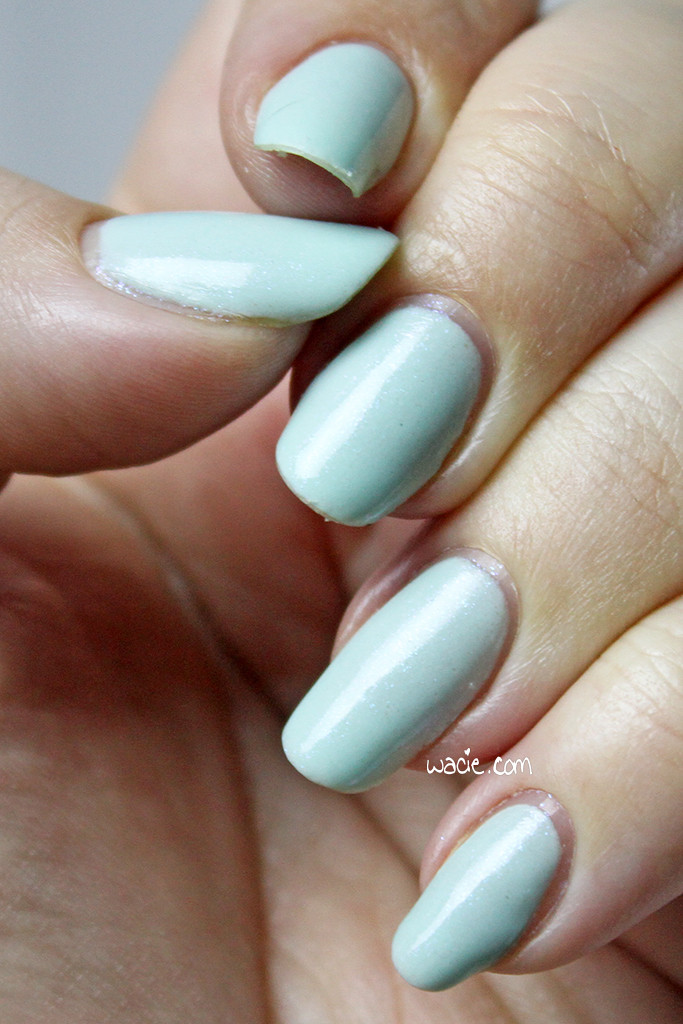 I did get a good glimpse of the shimmers, oddly, when I was swimming. Under the water in direct sunlight, they jump right out.
Lady Slipper is unfortunately discontinued, but other Blue-Eyed Girl Lacquers are available from their shop.