Swatch Sunday is super late this week. I got distracted with mimosas and quiche and a bunch of long-neglected housework after. I'm wearing my first-ever Butter London for the swatch today! This is West End Wonderland, which I was lucky enough to get in a swap. This is three coats with one coat of Ciate's Speed Coat Pro.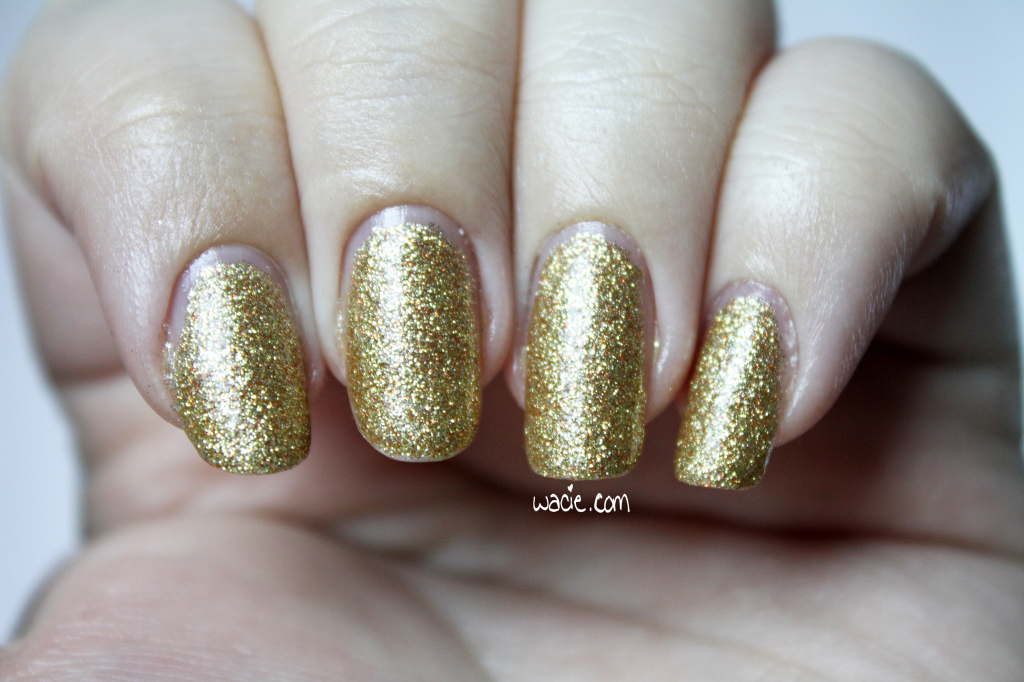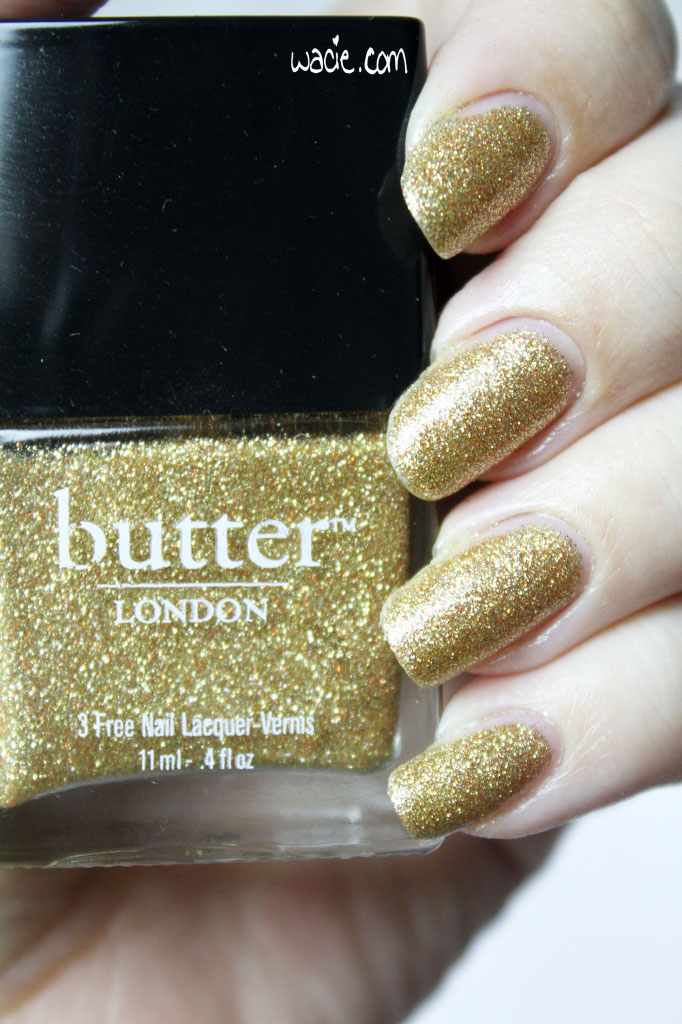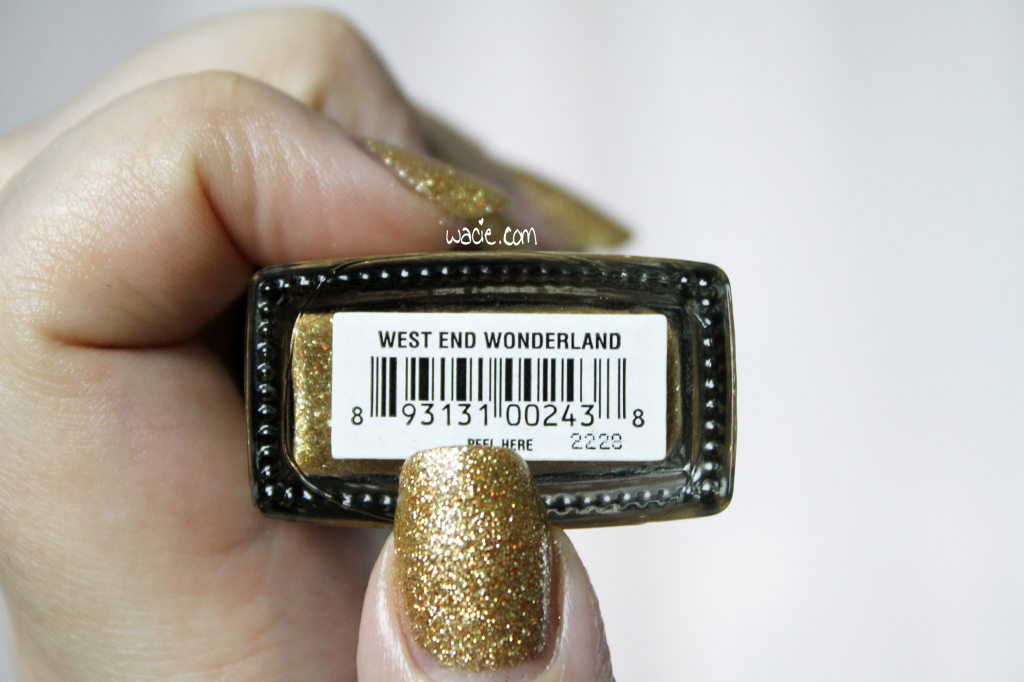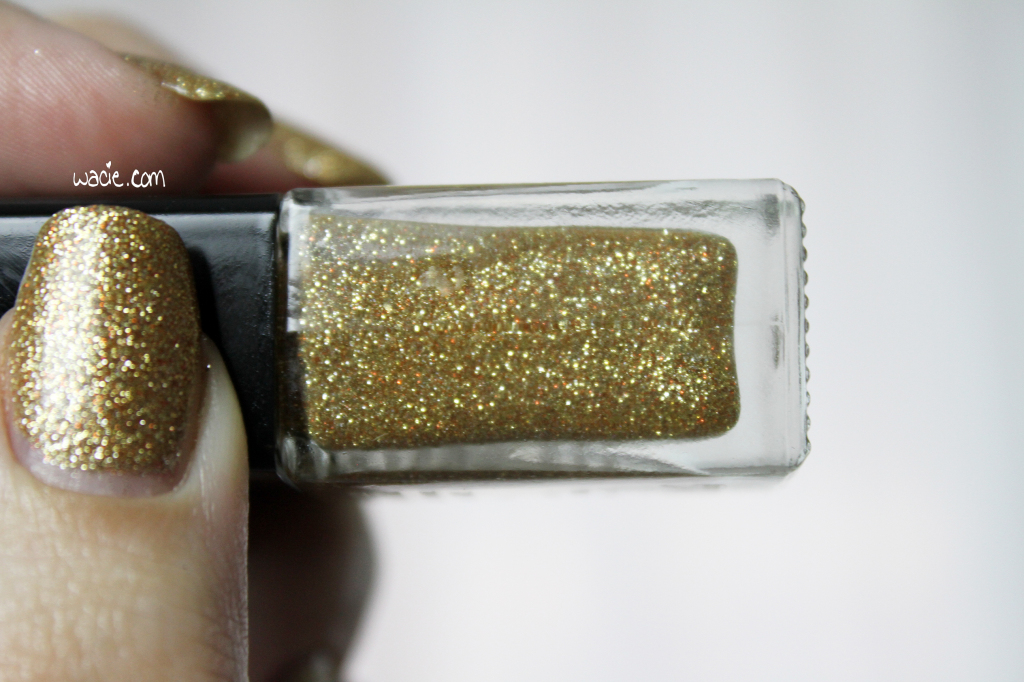 West End Wonderland is a full-coverage glitter; it's a clear base packed full of superfine gold and copper glitters. Because there's so much glitter, I don't recommend it as a glitter topper. It spreads so evenly and so thickly (even when you use a light hand!) that it would obscure the base color quite a bit. Like a lot of jam-packed glitter polishes, it dries very quickly. It does have some texture when dry, but since the glitter grade is so fine, it's not rough or unpleasant to the touch. Make sure you stay in the lines with this one, though; that glitter is tough to clean up with a brush.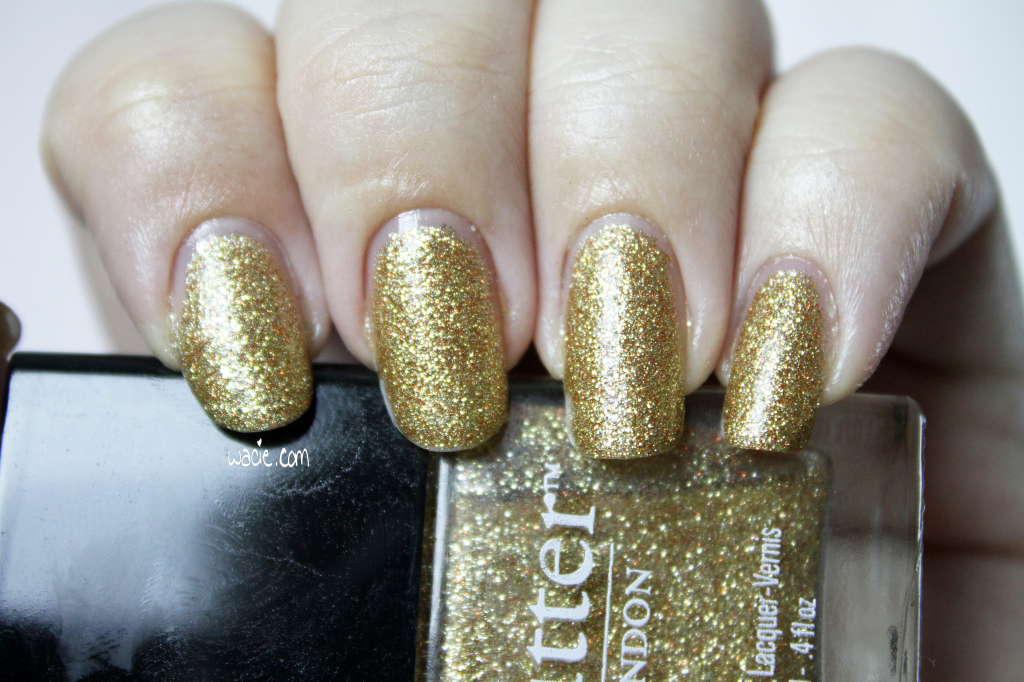 I really like this look. Since I'm already seeing Christmas items in department stores, I'm thinking about what a fantastic holiday polish this is. It's perfect for this season, really. Gold is a classic color for autumn and winter, after all. Something else I like about this is that it's glittery, but it's not overtly so. Personally, this is not really my style, but if you're one who doesn't like a lot of glitter, this may be for you. Also, I didn't get a chance to photograph it in the sunlight, but West End Wonderland is beautiful in the sun. It's not wildly shiny like a lot of glitters are. This one is pretty modest.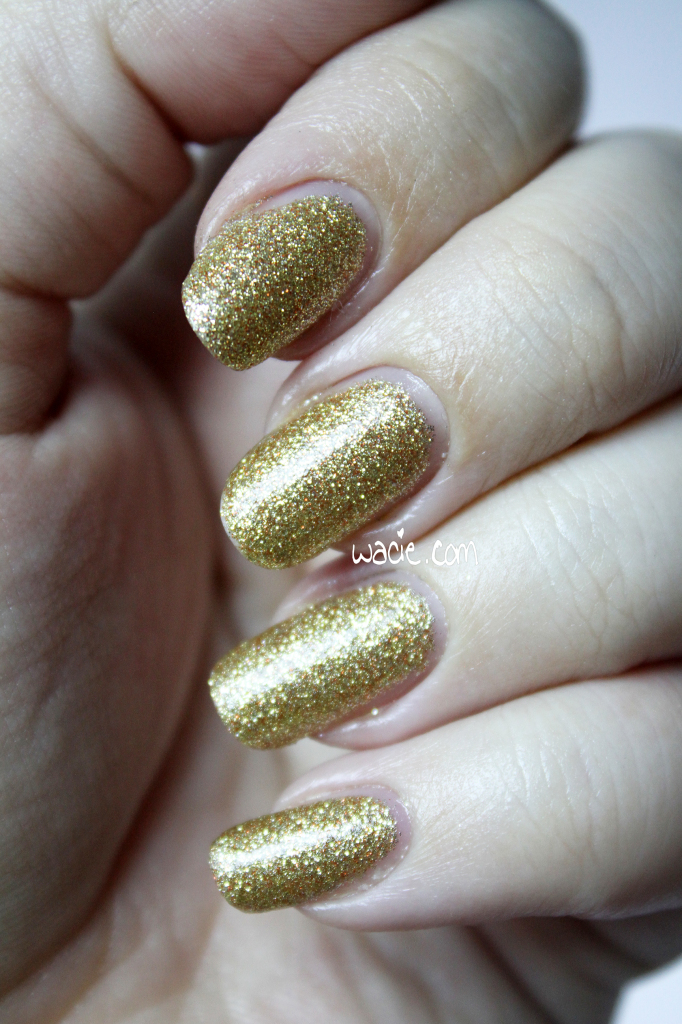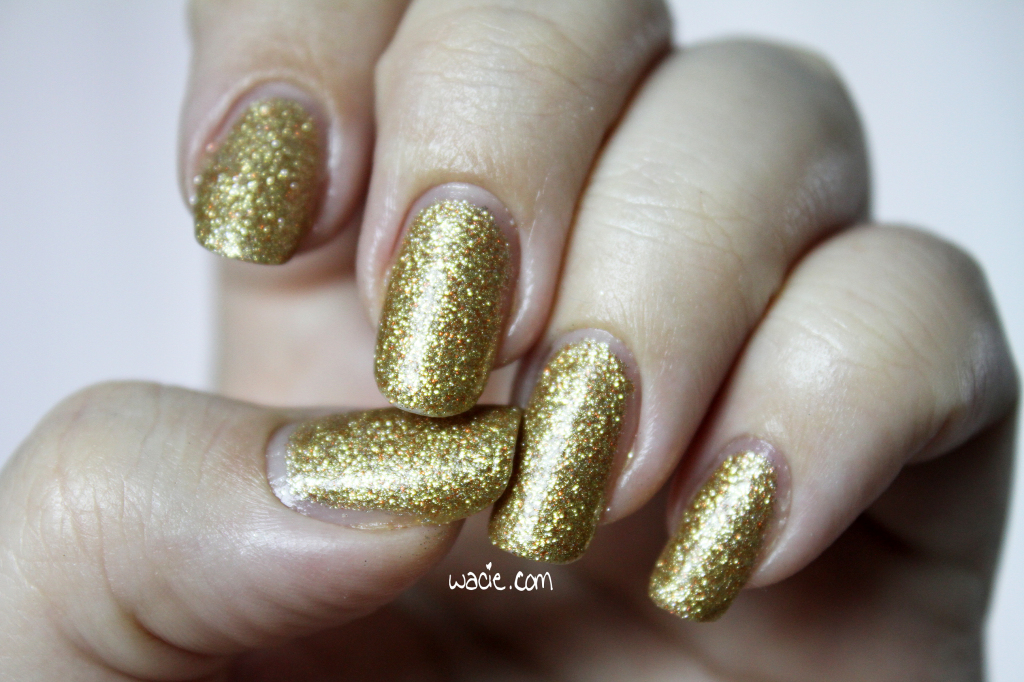 Final word: I really love these Butter London glitters. They're like grown-up versions of a nail polish I had when I was younger. My sister gave it to me when I was in like fifth or six grade; it was the first glitter polish I ever owned. If I remember correctly, it was fine purple holo glitter like this, and it dried with a really gritty finish. It was a pain in the ass to take off, but I always put it right back on again. It was also the first time I ever used the last drop of a nail polish. I dearly loved that bottle.