I'd originally planned to wear this Christmas beauty last weekend, but I chose to forego the weekly swatches so I could wear my birthday cupcakes during the whole birthday weekend. Sorry! I believe this one was worth the wait. This is Guided by Starlight from Blue-Eyed Girl Lacquer, worn at three coats with one coat of Ciate's Speed Coat Pro top coat.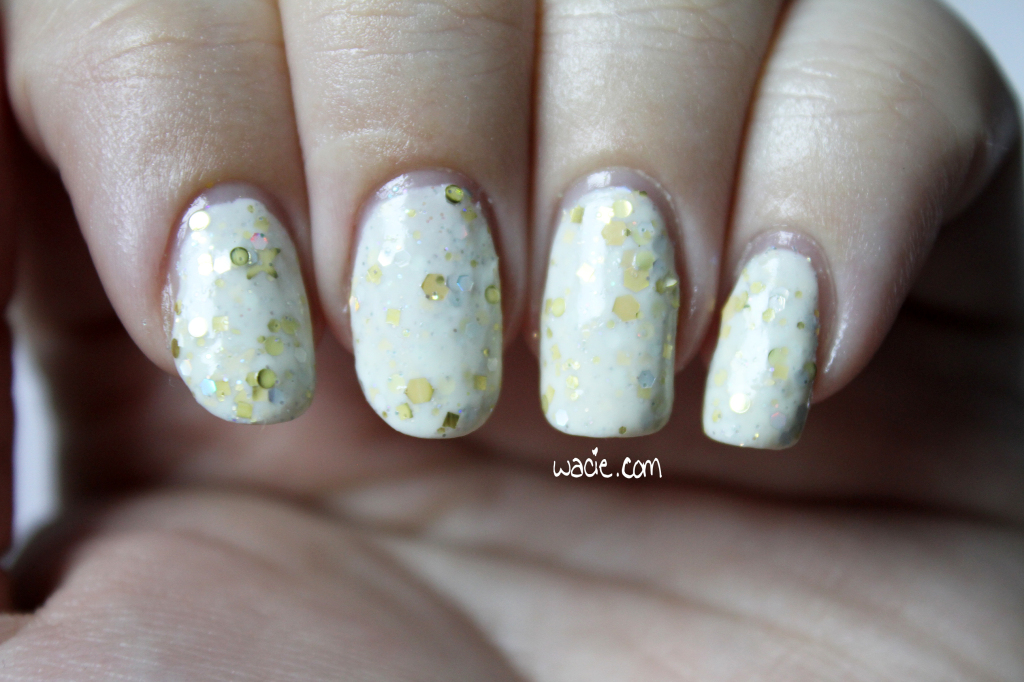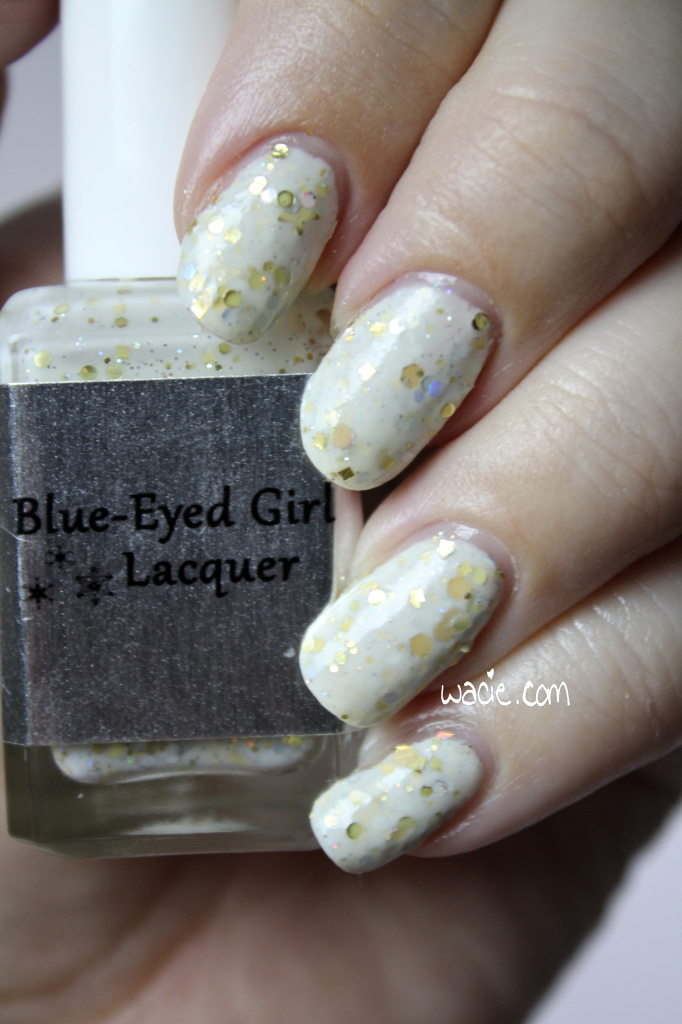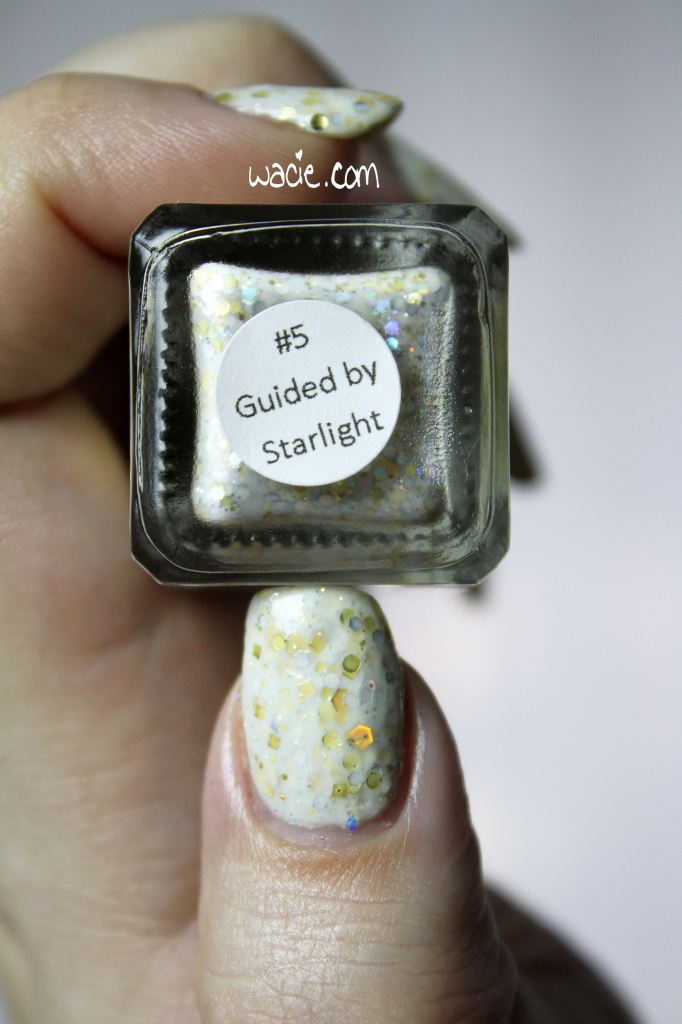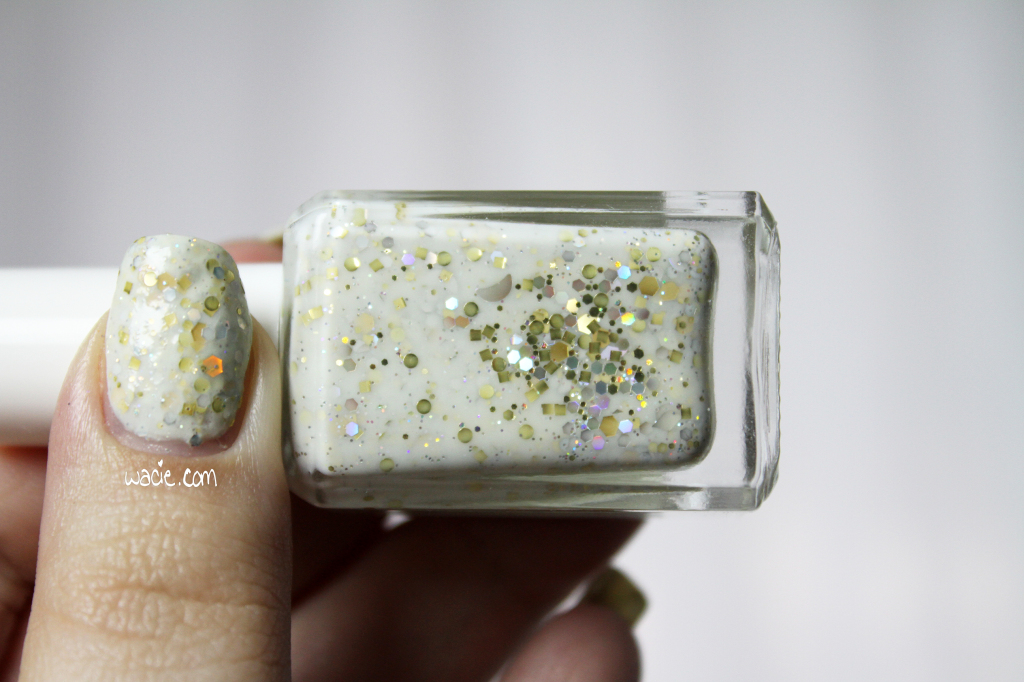 Guided by Starlight is a white crelly with gold and silver holo hex, dot, square, moon, and star-shaped glitters. Inspired by the Christmas holiday and the birth of Christ, this polish was designed with a celestial motif. Despite this, I think it's a pretty wearable polish year-round. I'm not sure I'd recognize it as a holiday polish in other months of the year, even though all the signs are there. This would look fantastic on someone with a great tan.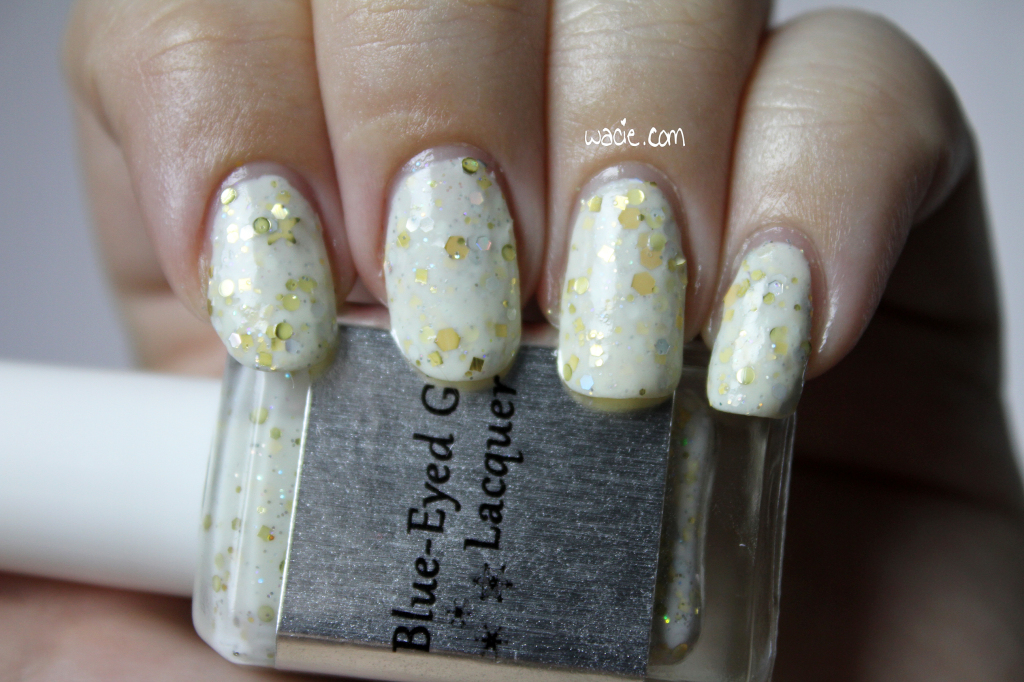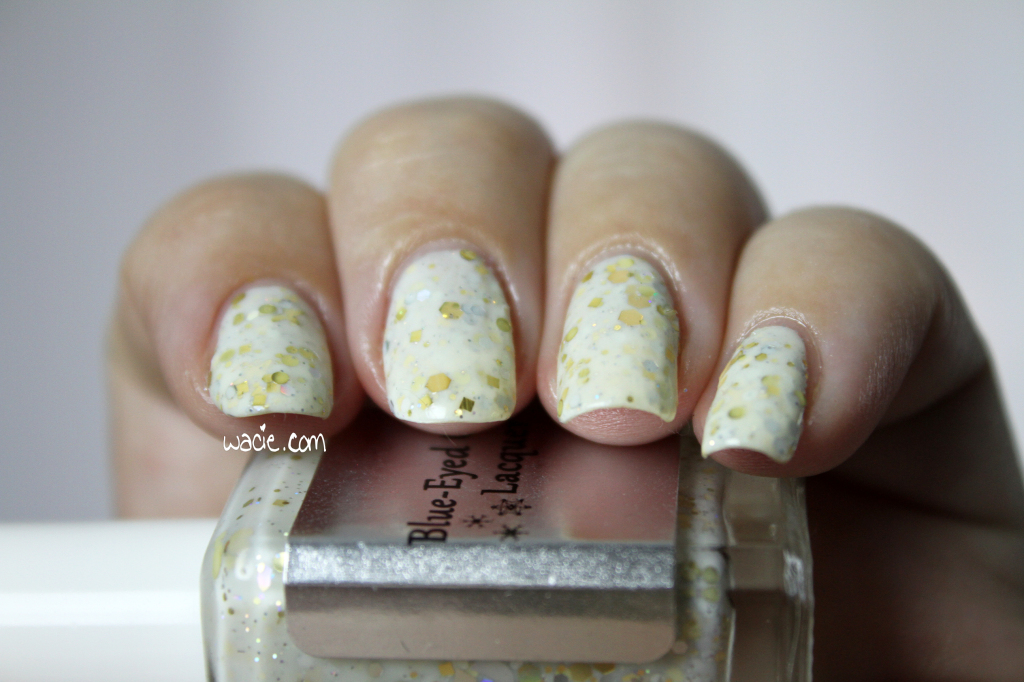 Application went well, but I feel like three coats was maybe a tad unnecessary. The crelly is a bit more solid than in typical glitter crellies; between that and the large quantity of glitter, the consistency was rather thick. I suppose thinner would solve this problem, but I think I like the way it looks this way. The added coats cover the holog effect from the glitter, but not the glitter itself. It's so cool.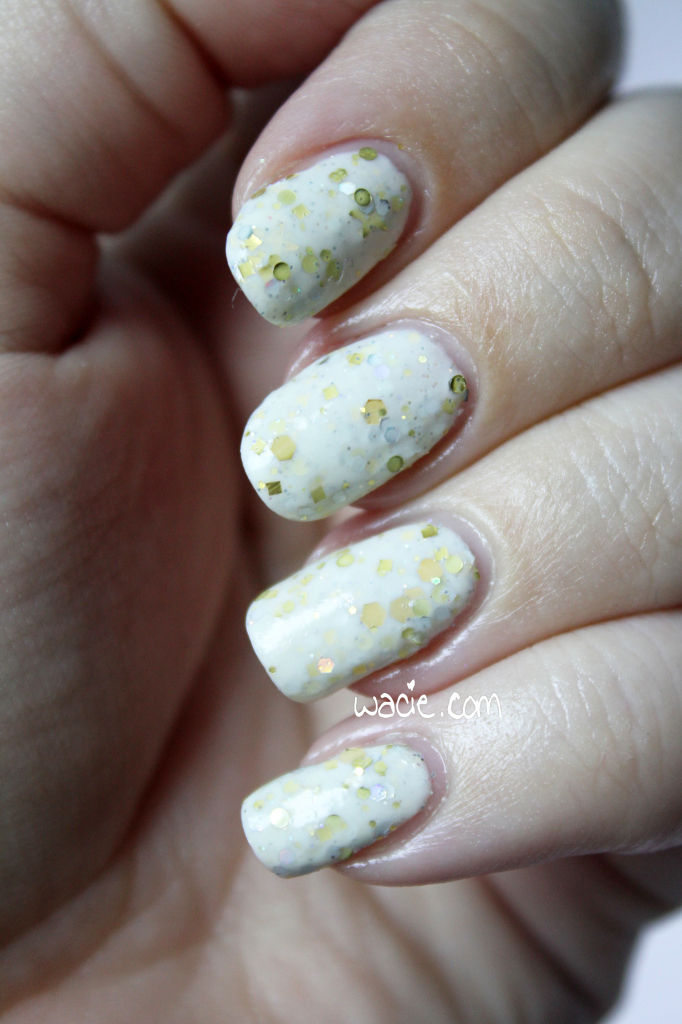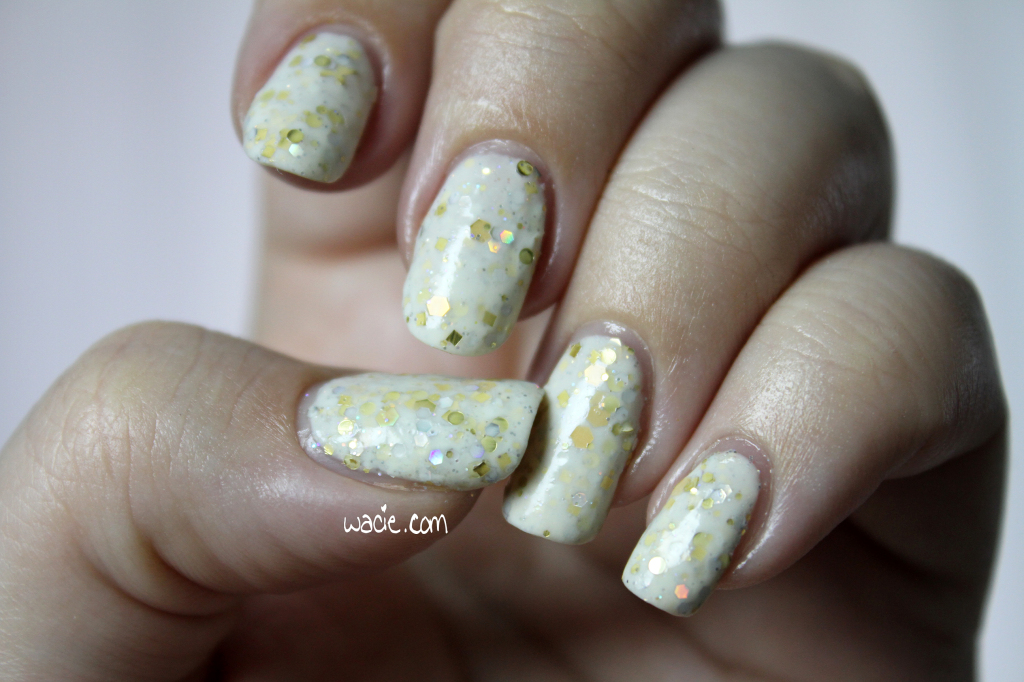 I didn't notice how opaque it is until I went outside. I really love this! It's so creamy, so sparkly.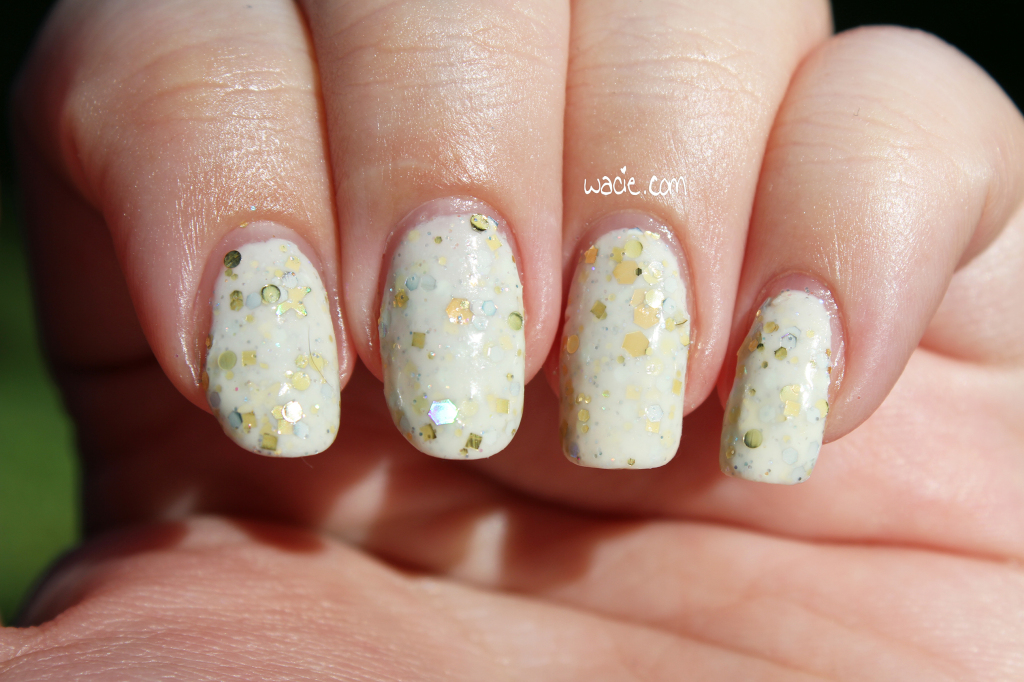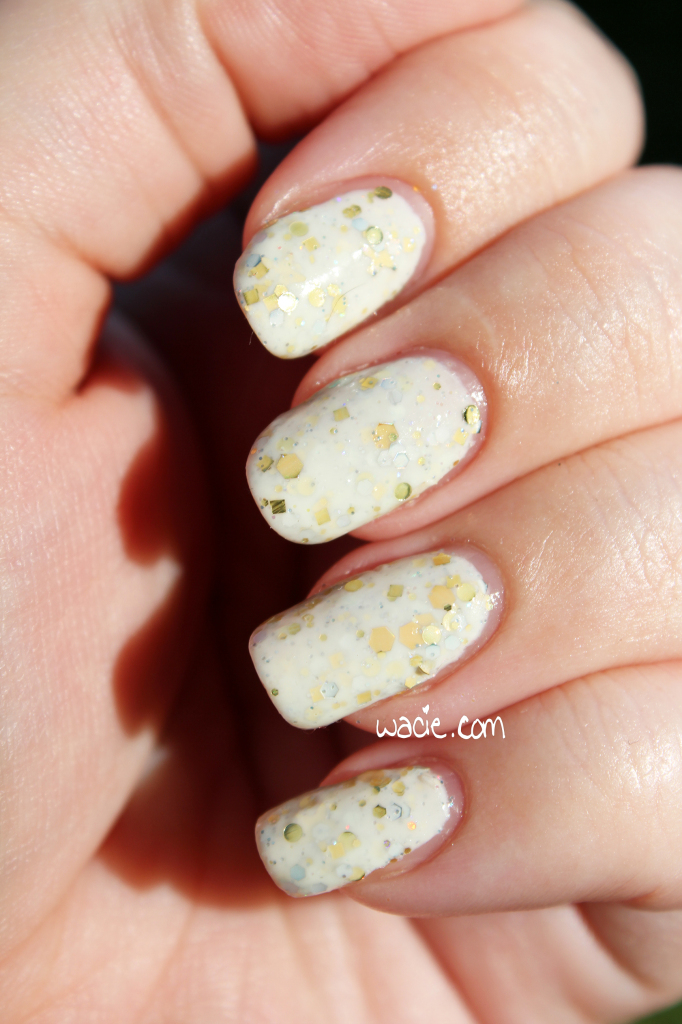 So I ran out of the Color Club clear coat I was using. I really liked it. It dried quickly, it held up well, and it didn't pull or shrink. It's also a shame, because I have no idea where to buy it so I can replace it. On the plus side, though, I get to try something new, and pull something out of my stash. I've got a few bottles of Ciate's Speed Coat Pro, as a result of buying so many caviar nail sets on sale at Sephora. It's okay, I guess. I gave it five minutes to dry after applying it, and it still felt a bit wet and sticky. With the Color Club coat, I would have been ready to go after five minutes. I was a little afraid to get started with it still sticky like that, but everything went well. Everything else about it is fine, though: I still get a high shine and it feels durable. We'll find out soon enough. I hope this is something I can keep using. I seriously have five bottles of this stuff.