Snowcrush is the newest Wacie Nail Company polish! It is a clear glitter topper with white shreds and iridescent hex glitters. I'm wearing one coat over China Glaze's Pelican Gray, Ciate's Candy Floss, and Sally Hansen's Limestone. All nails are topped with one coat of Color Club's clear coat.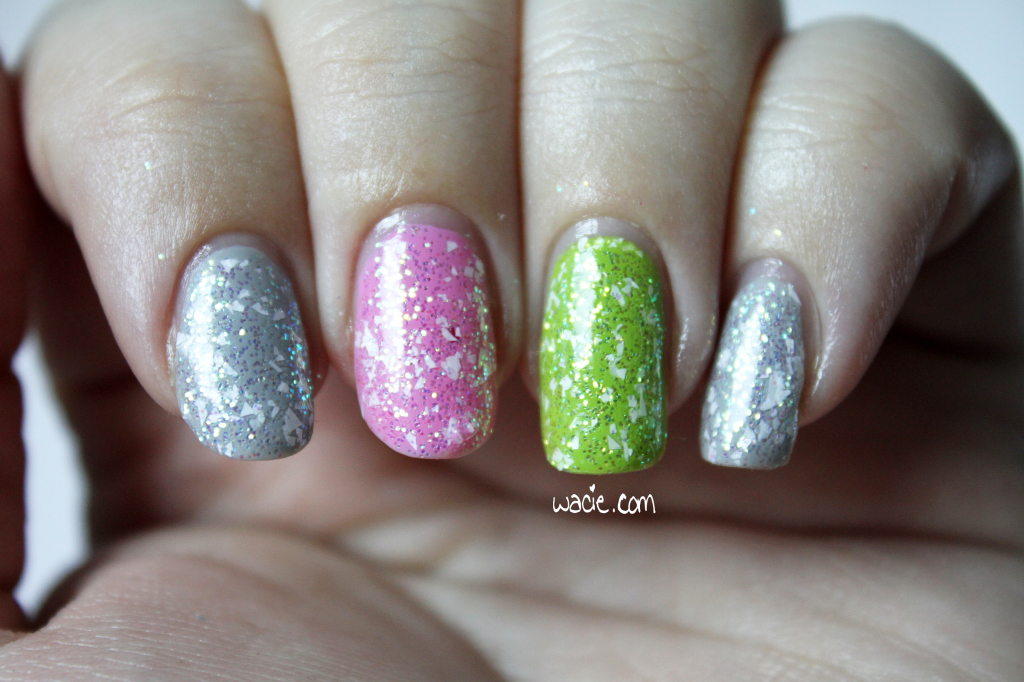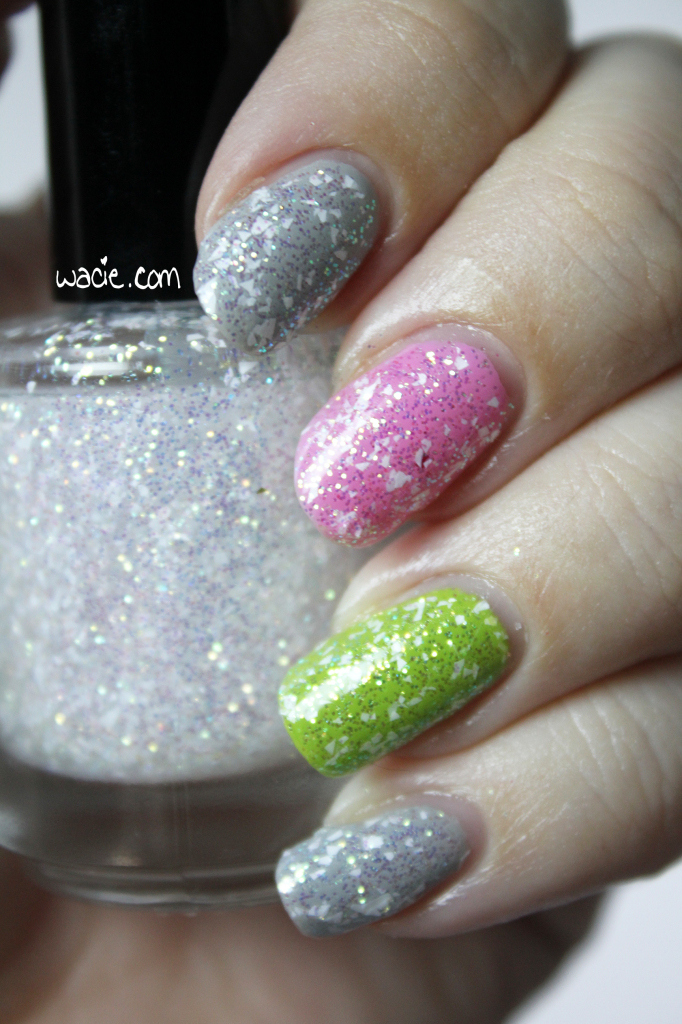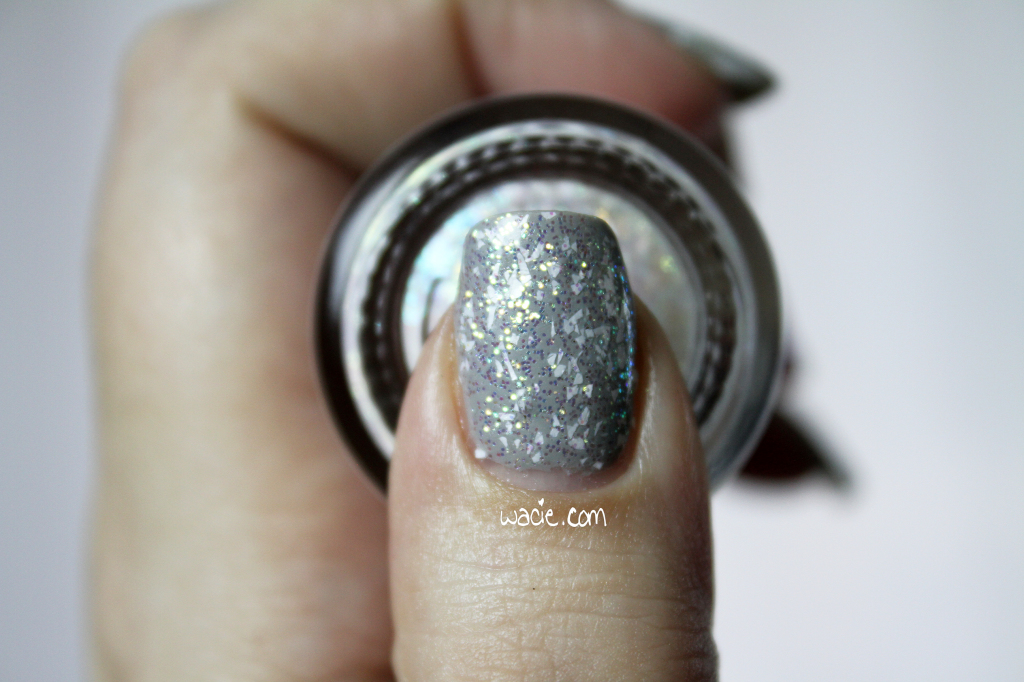 I love the look of all-white glitter toppers. They're so effortlessly elegant. The white shreds you see happen to be the only white glitter I have, so I dumped a ton of it in a bottle, and used some fine iridescent shreds to fill it out. This is definitely a pretty simple polish, but it's really pretty. For as little thought as I put into it, it has no business being this pretty right out.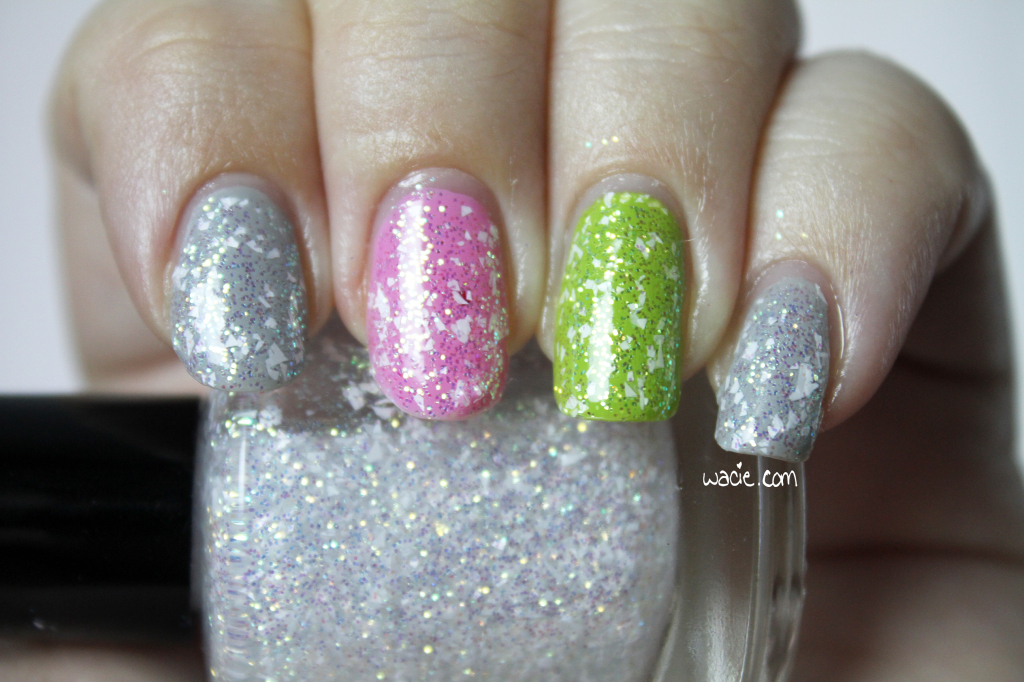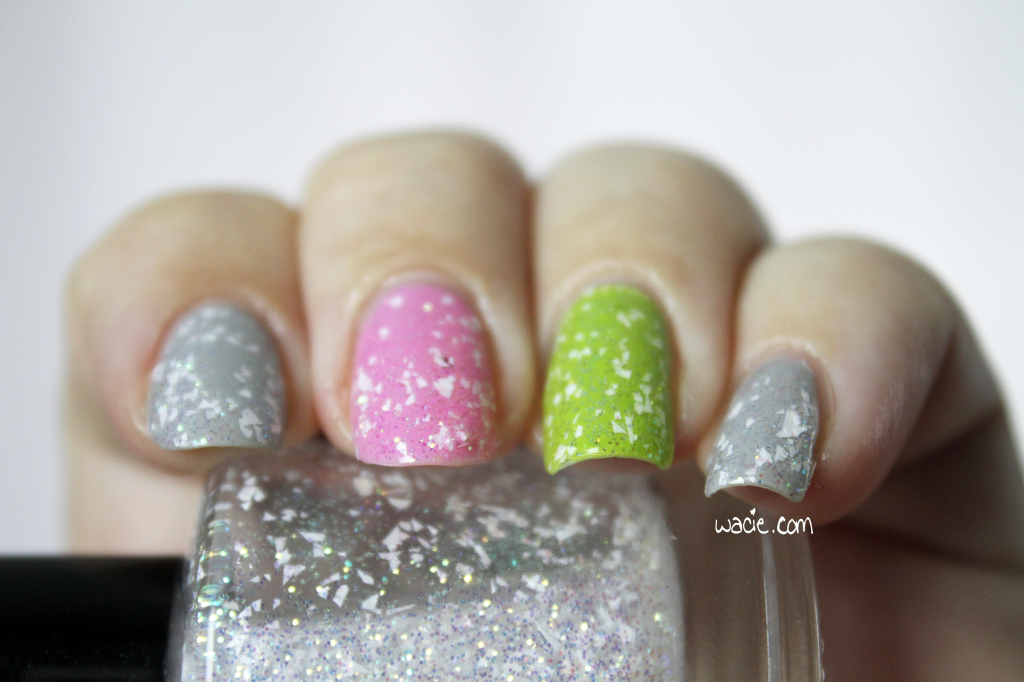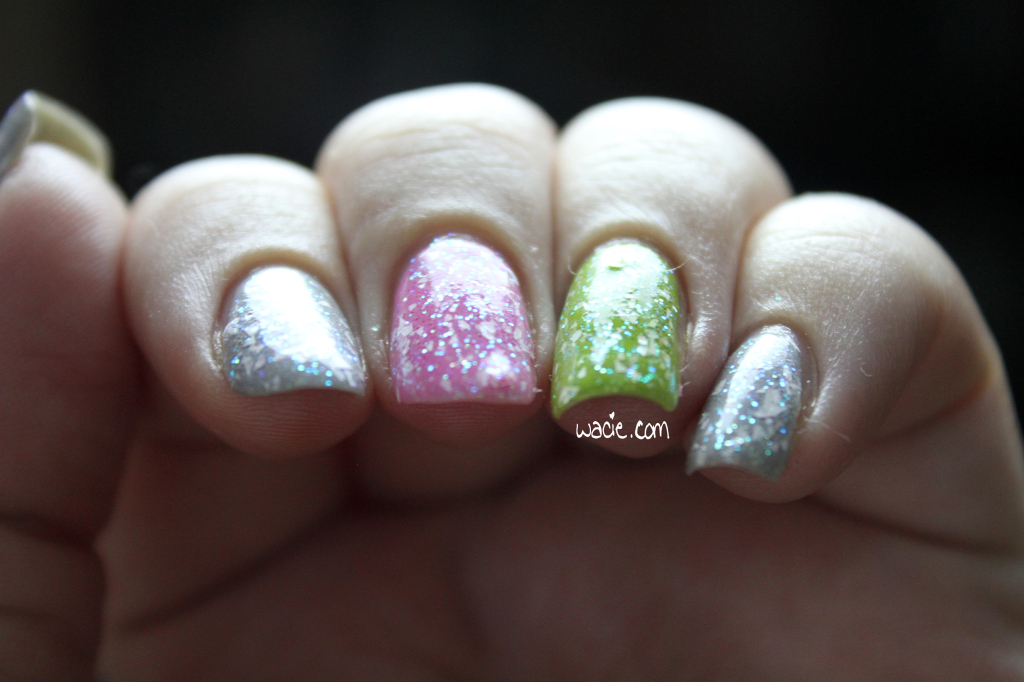 White toppers also have the benefit of looking amazing over any color. As you can see, I wore it with some very bright polishes. Over black, the iridescent glitters would really shine. Over white, it would look like freshly-fallen snow (or at least what I imagine freshly-fallen snow looks like. I live in Florida. I wouldn't know).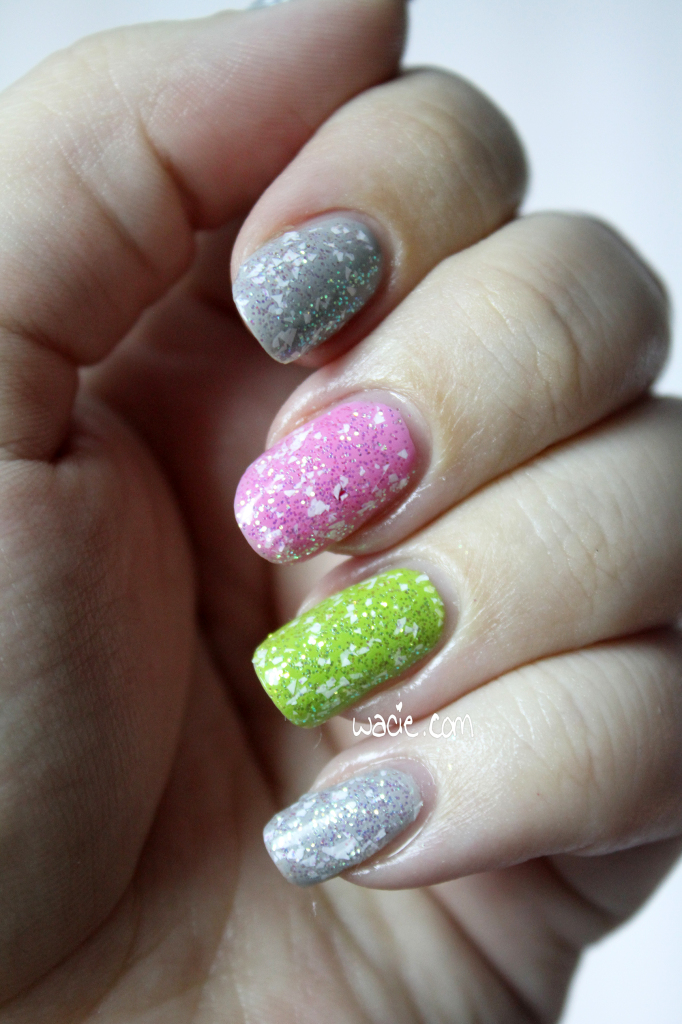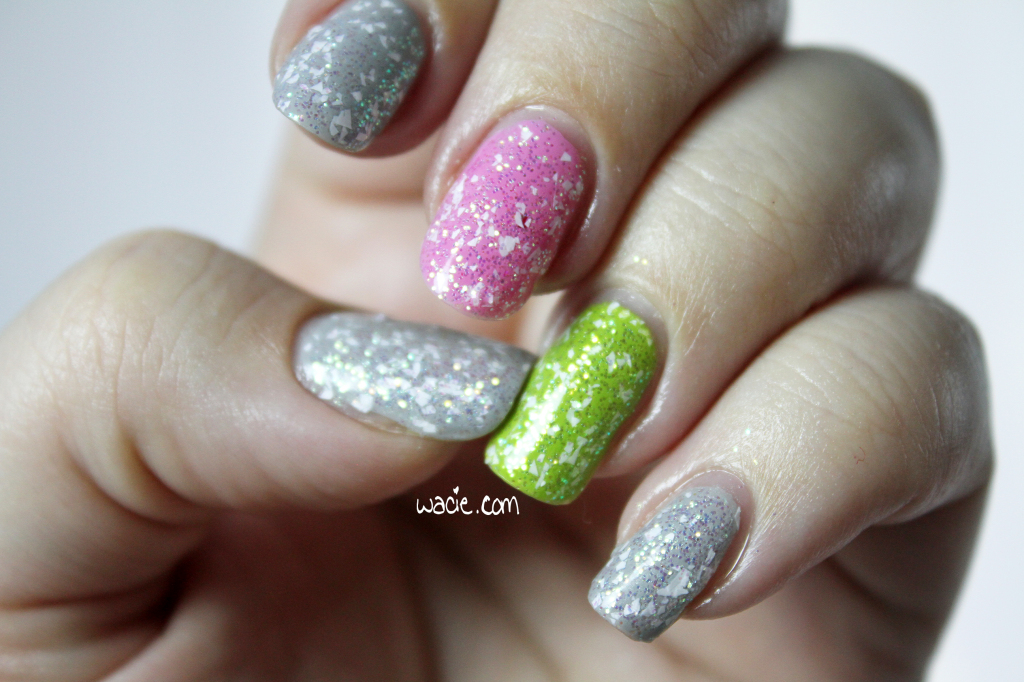 In the sunshine, this is crazy. You can't see how much sparkle is coming from the iridescent glitters, but trust me, it's blinding. I love iridescent glitters because they sparkle in any lighting condition.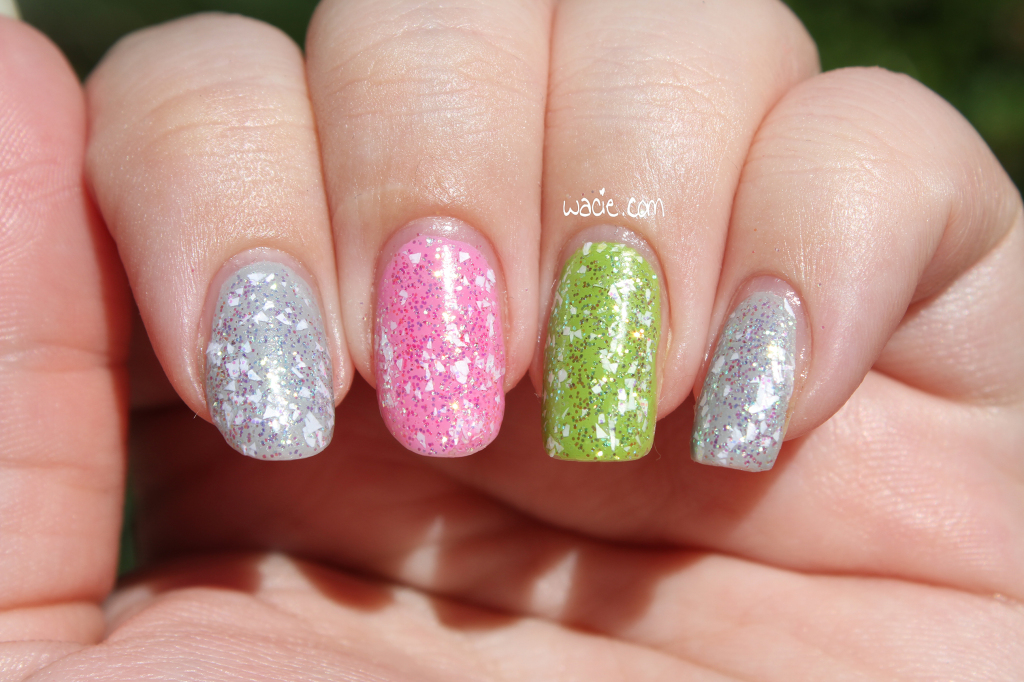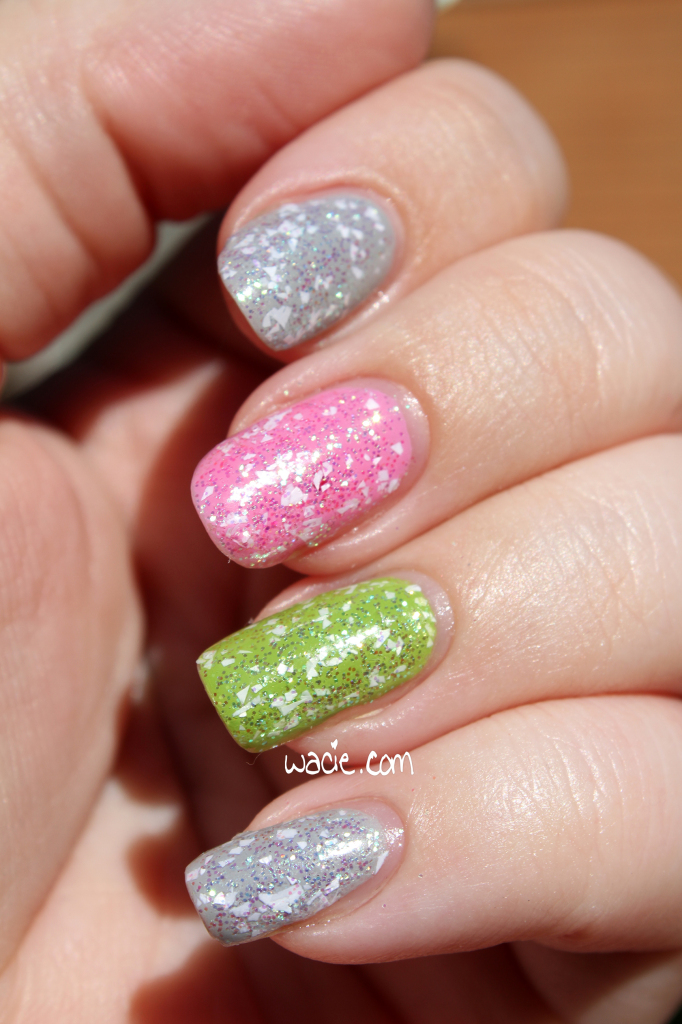 Final word: this polish is a win. I love white glitters (they're pretty over everything), shred glitters (they create the illusion of variety, even though it all came from the same bag), and iridescent glitters (shiny!). I'm really looking forward to making a batch of it this share with everyone.