Hello readers! Today I'm showing you the second polish from the Wacie Nail Company launch. This polish is called Debut. I'm wearing three coats of Debut with one coat of Alter Ego's She Shines top coat. Debut is a dramatic and shining mix of silver flakies, small silver holographic hexes, and Spectraflair. This polish is my optimistic vision of the future: a little overwhelming, but bright and gorgeous and irresistible.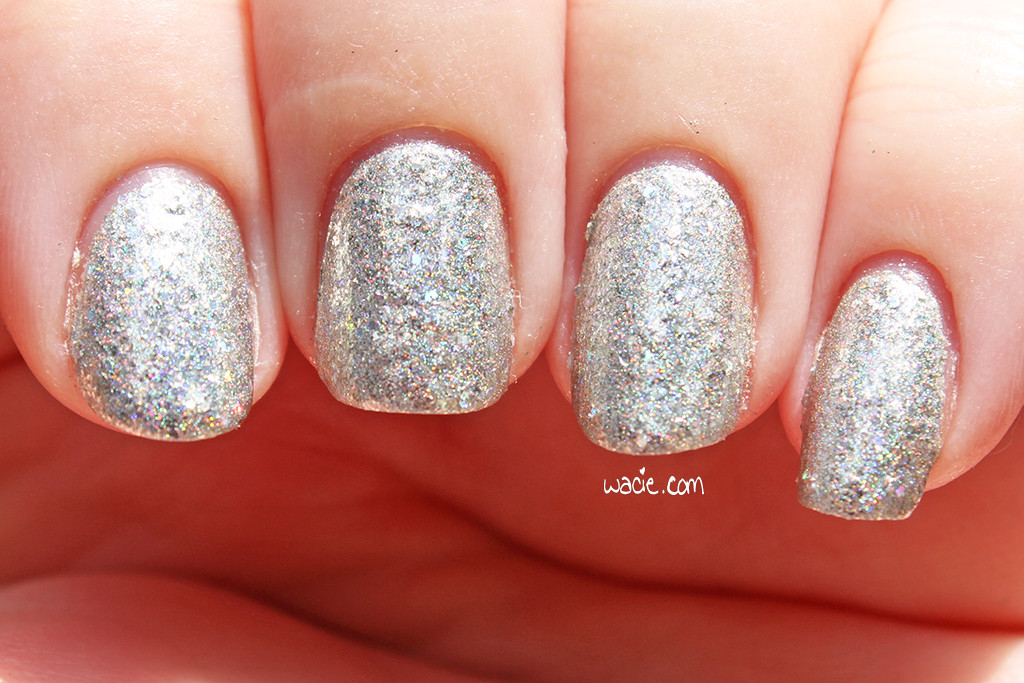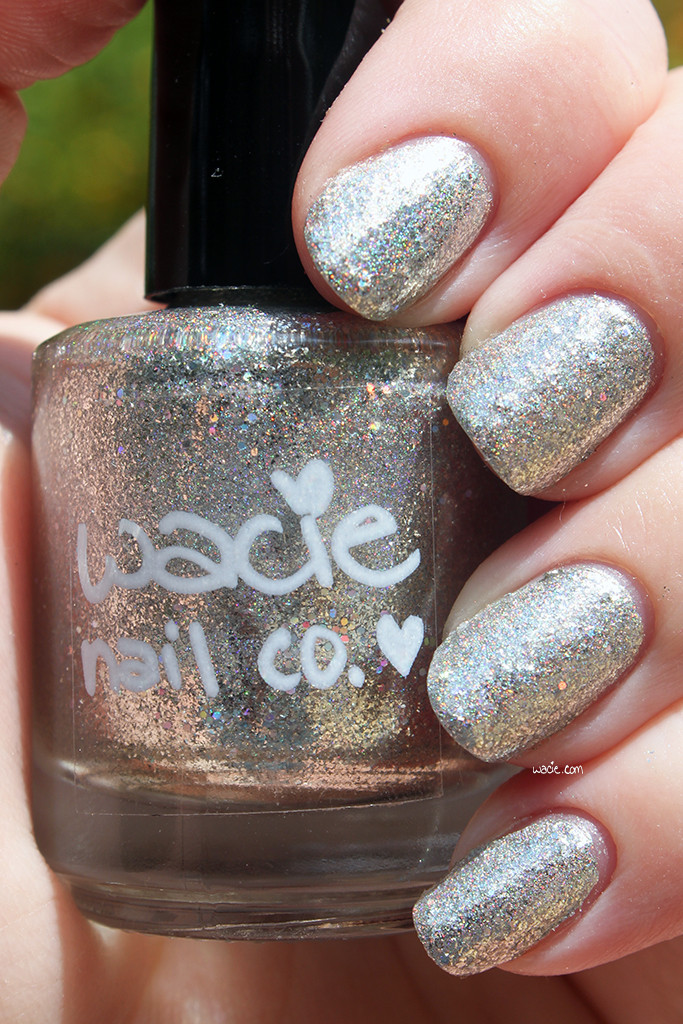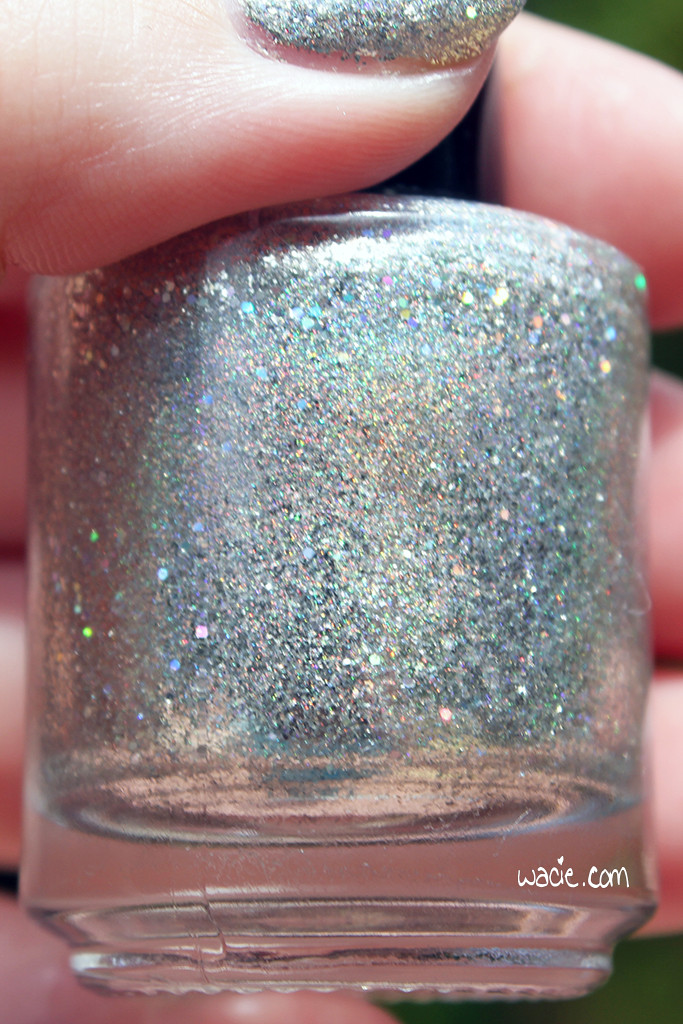 My long-term readers will know that I've been working on my own debut for a very long time now. It was about a year ago when I first told my boyfriend that I was thinking of starting my own nail company. I was shocked when he said it sounded like a sound and lucrative project; he usually dismisses my ideas as harebrained schemes and they are never mentioned again. I got to work immediately. I sourced all the materials I could, sought advice from anyone who would give it, and spent many hours mixing prototype bottles. I covered our souvenir Fiji tablecloth in glitter, I spilled dye all over our hardwood floors, and permanently stained a lot of my own clothing. However life, as it is wont to do, got in the way. More important things and other entrepreneurial endeavors took priority. Last fall, I decided there would be no more waiting, no more putting it off, no more wasted time. Wacie Nail Company would come to fruition. I got to work right away on some new polishes. Those polishes are Debut and Origin.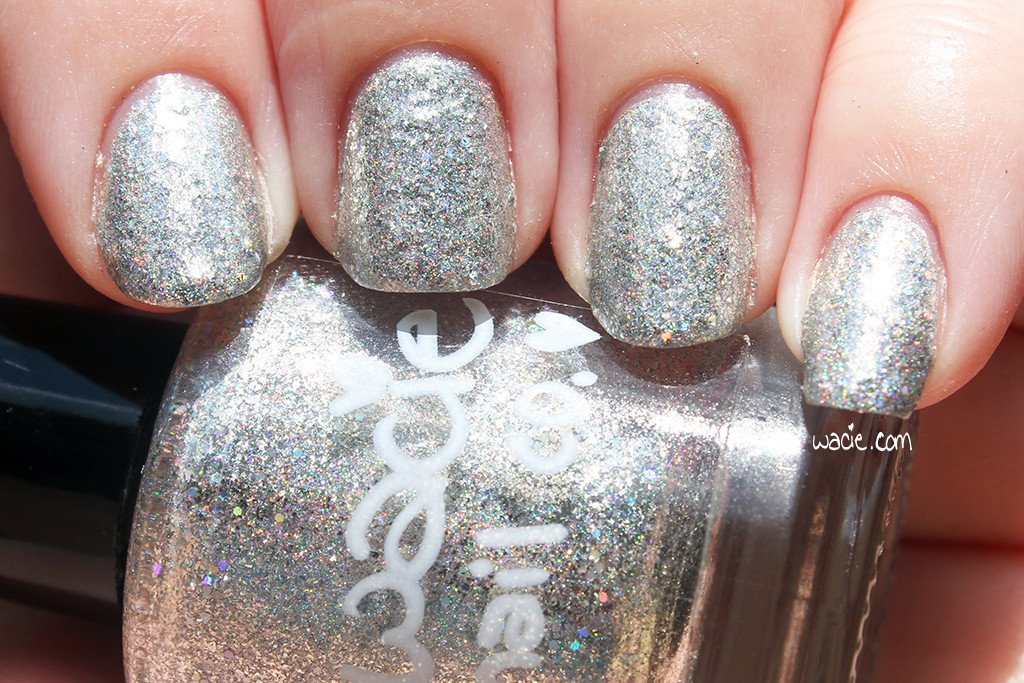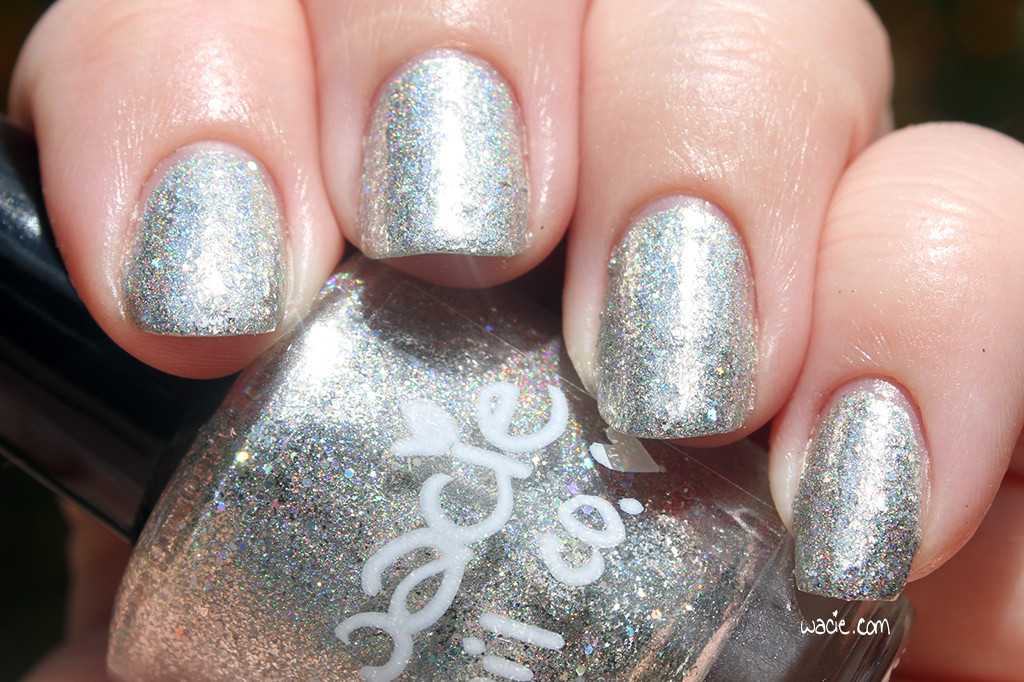 Alone, Debut dries to a smooth, metallic finish. A top coat is suggested for added shine and depth. Also, look how reflective it is. In the bottle shot, toward the bottom, you can see the polish reflecting the foot of the bottle. It also reflects a lot of light, which kind of drowned out the holo effect. It's really much more impressive in person.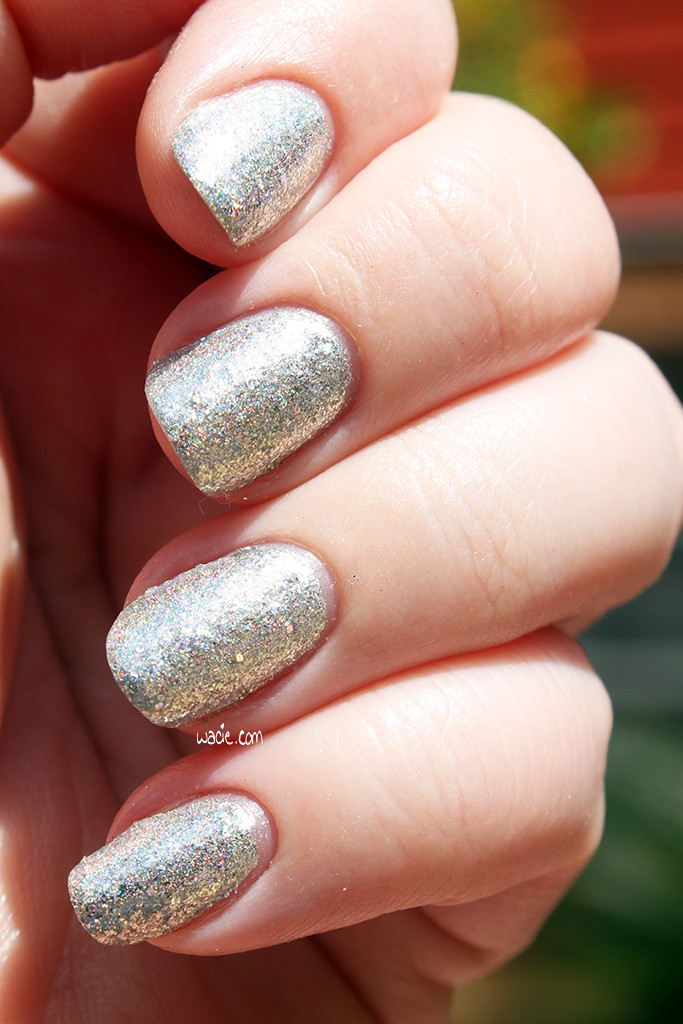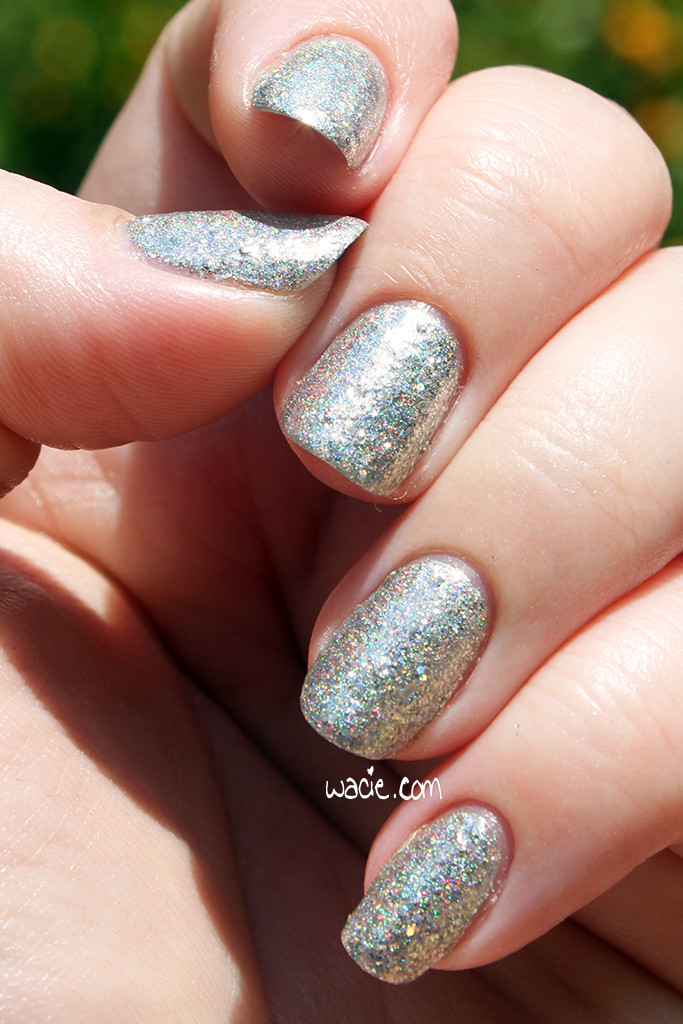 The following photos were taken indoors with the camera flash. One is my first attempt at a macro shot. While it was not a success, I think it really shows the spirit of the polish.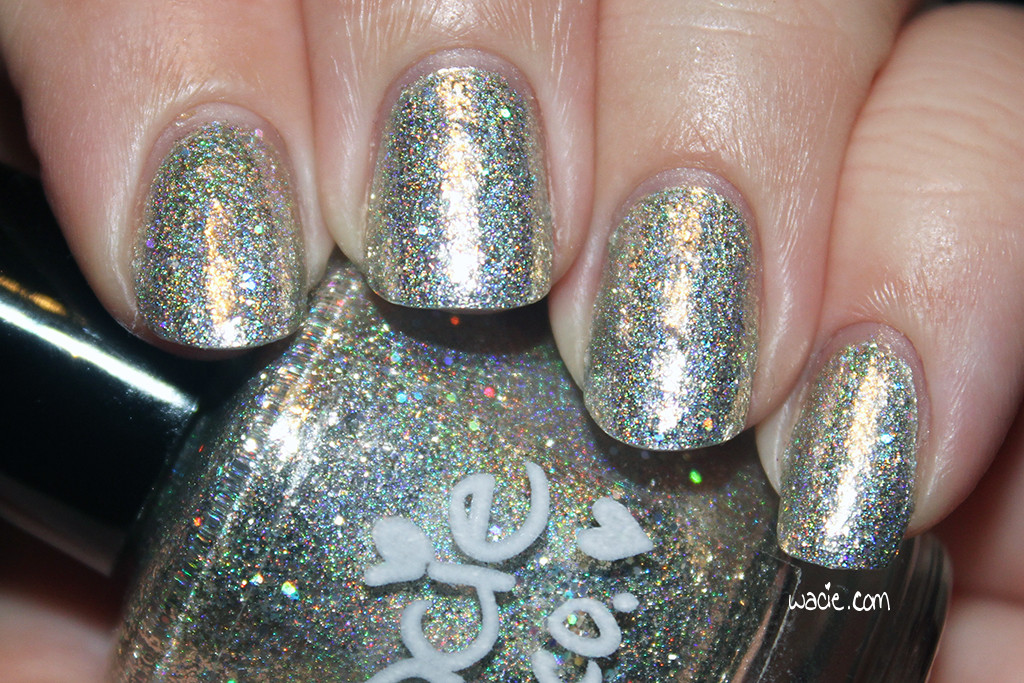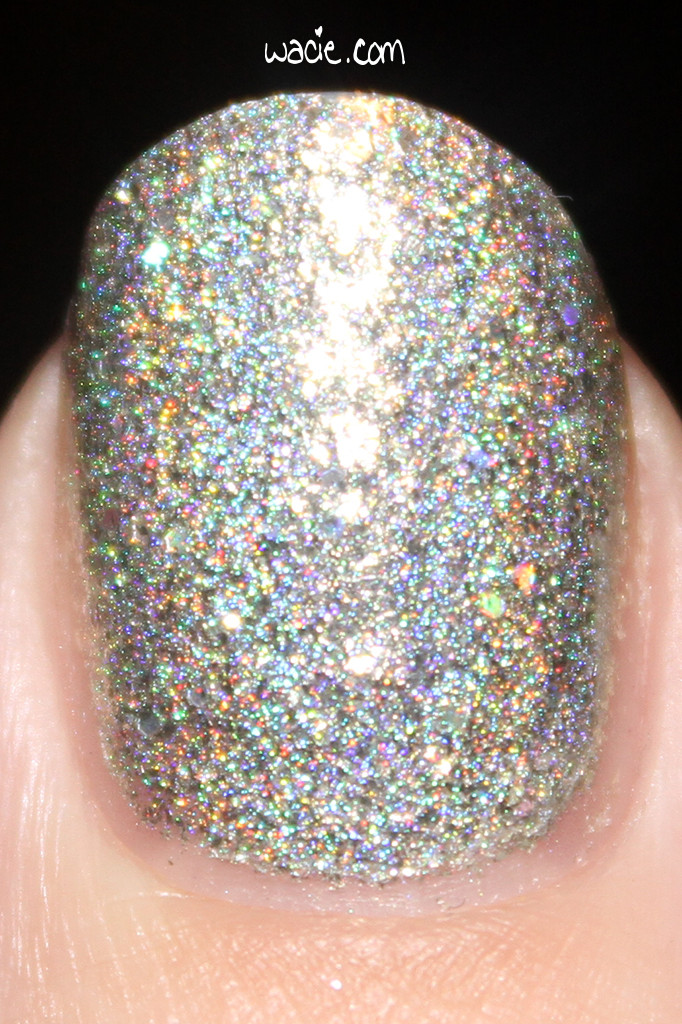 Debut will be available in the Wacie Nail Company etsy shop on Wednesday, April 29, at 2 PM EDT. Keep an eye out for the third and final launch polish tomorrow!