Welcome back to Swatch Saturday! Today's post is late and I do apologize, but it may be the norm for a while. Just bear with me! Today's post is all about Realm of the Fae by Bluebird Lacquer; I'm wearing three coats with one coat of Seche Vite.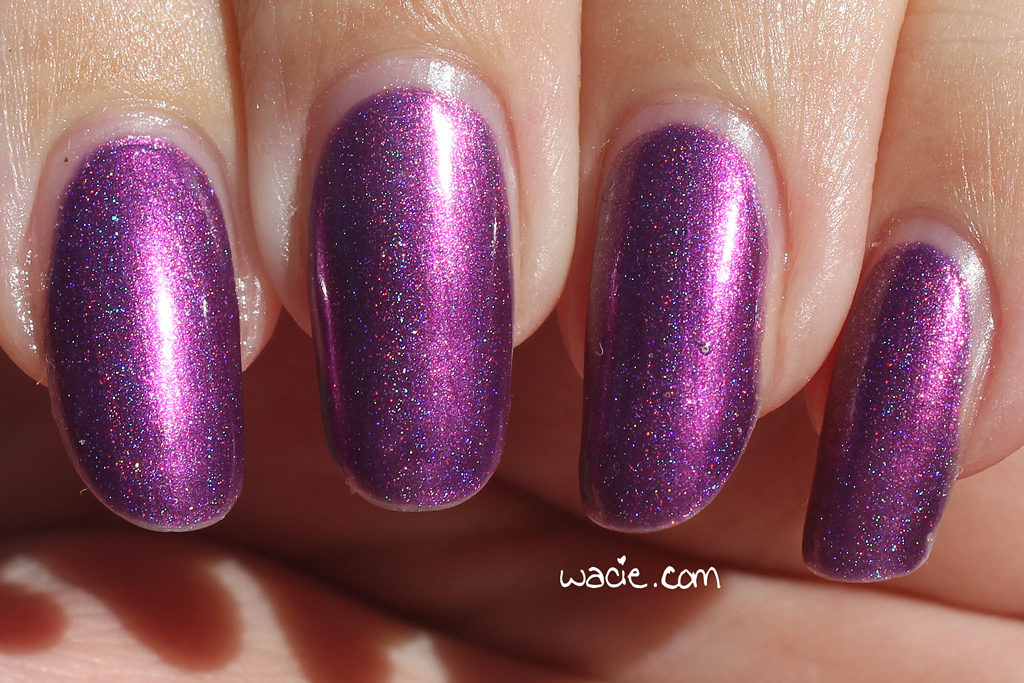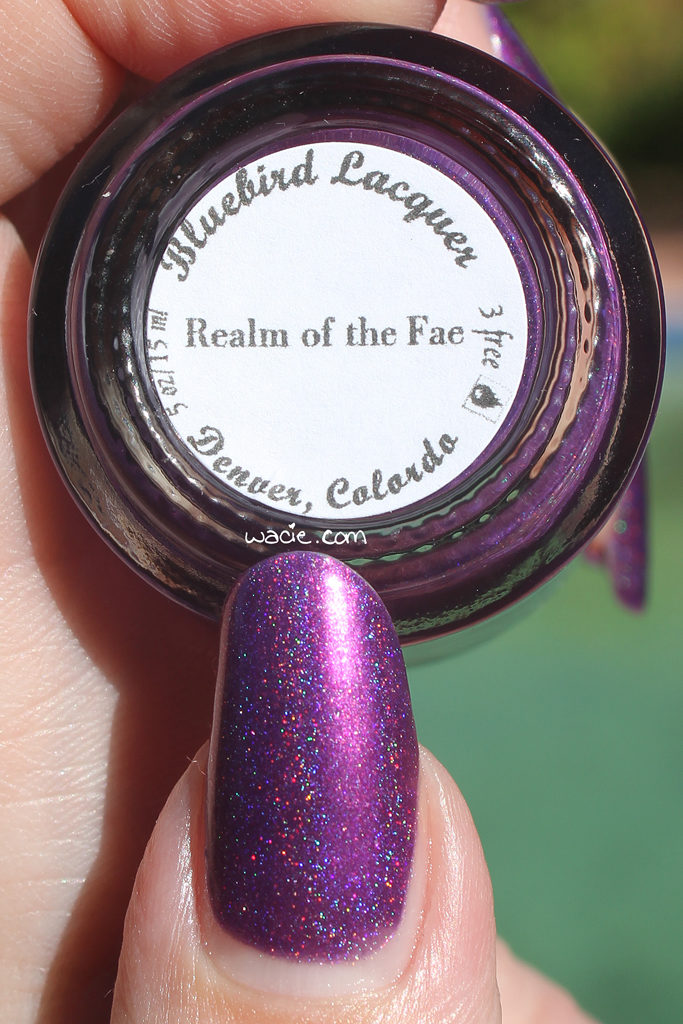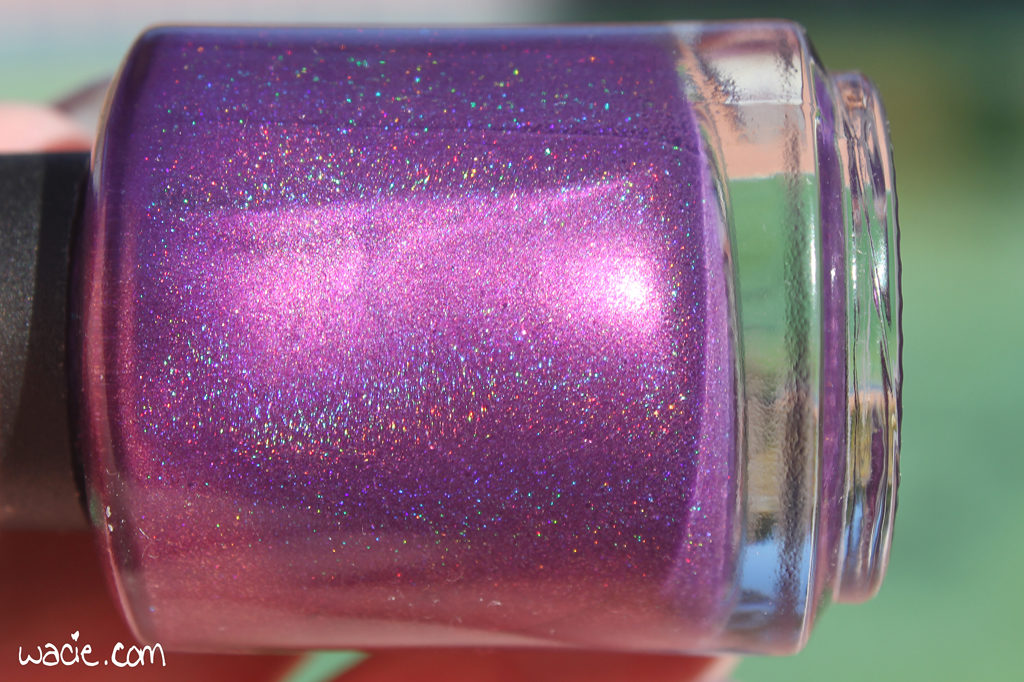 Realm of the Fae is a deep purple holo with a pink/orange shift. Application was great; I had perfect opacity at two coats, and the product consistency is very easy to use. The holo effect is best in sunlight, but the shifty shimmer is best indoors. The polish dries quickly and with a smooth satin finish. I used top coat for shine.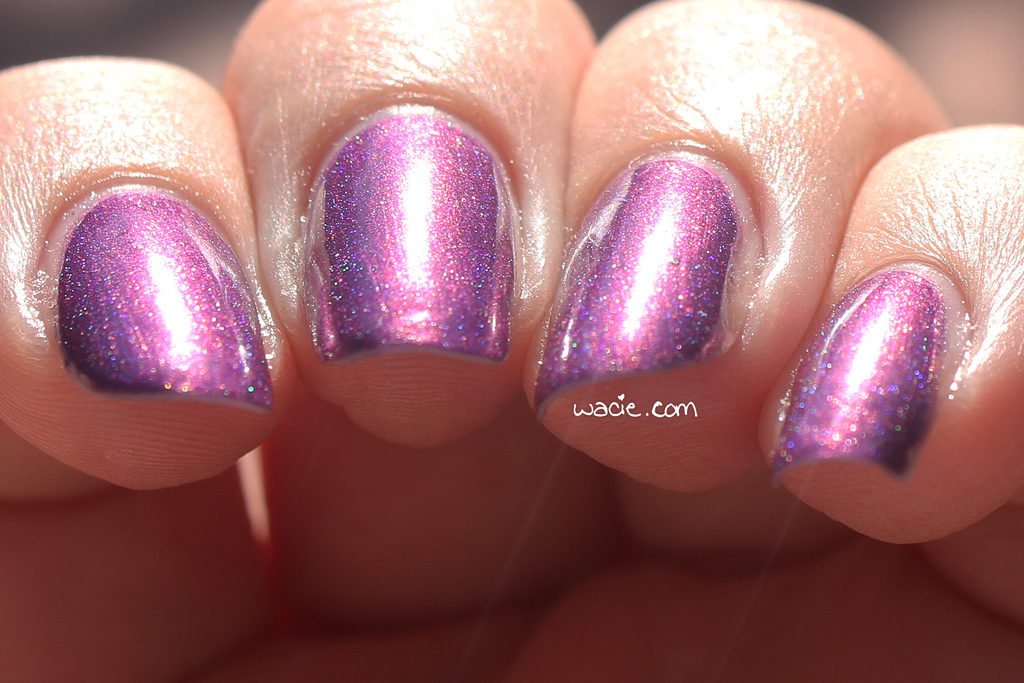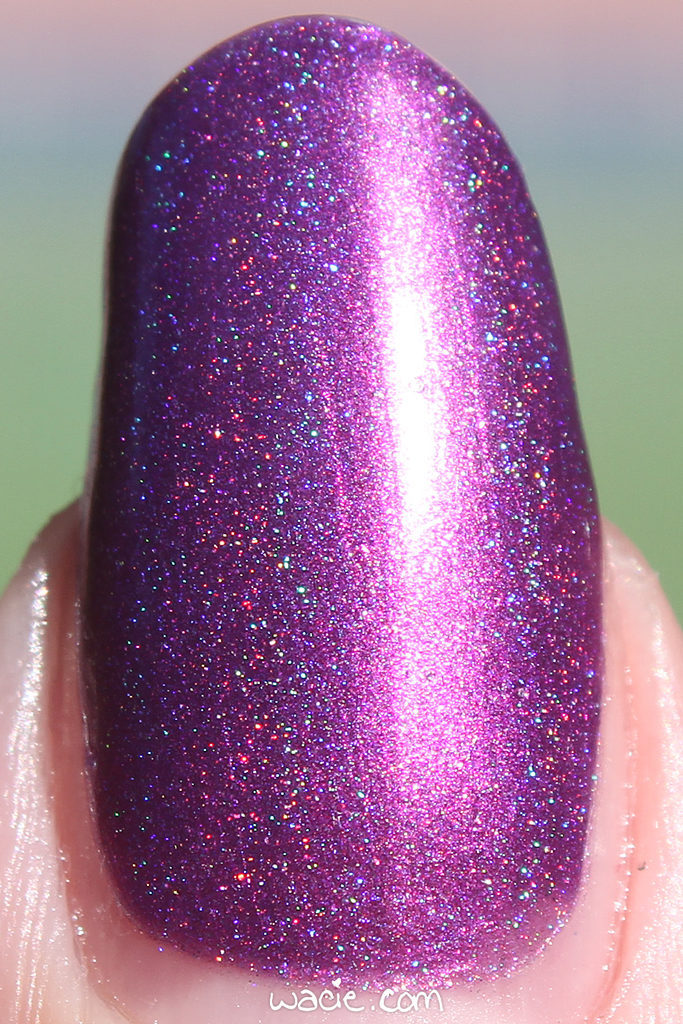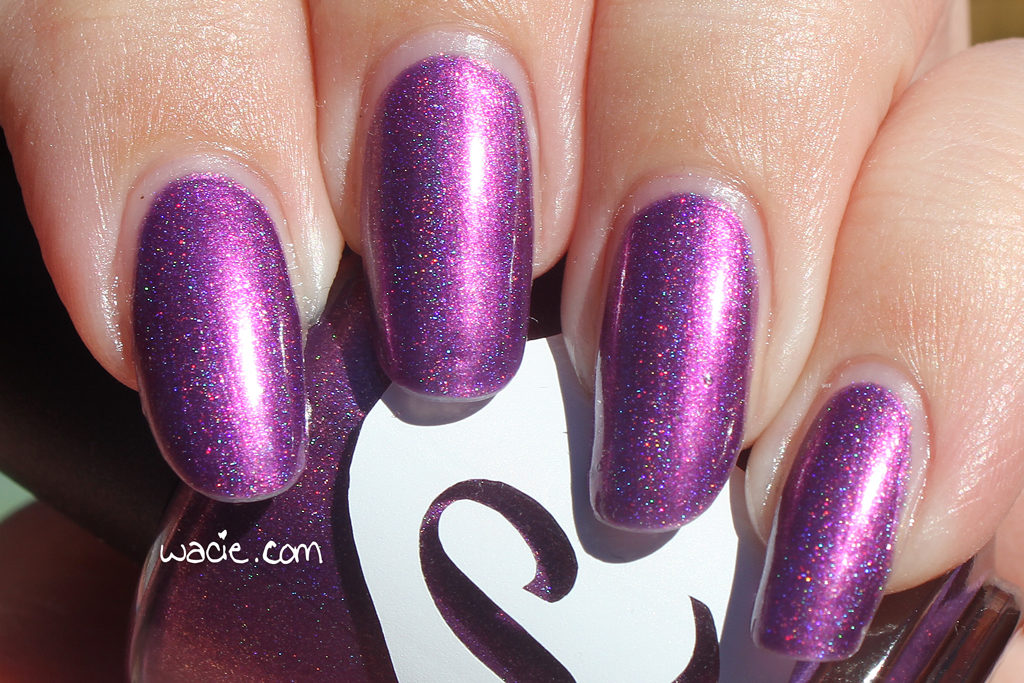 You guessed it, this polish was an Indie Shop Atlanta exclusive. There were so many! I like this polish a lot. The holo isn't too strong so it doesn't overpower the shimmer, and there's just enough shimmer in it to add dimension to the look. It's gorgeous.
Realm of the Fae was an event exclusive. Other Bluebird Lacquers are available on their website.
I bought this polish myself.