It's Saturday, and you know what that means: it's time for a BEGL swatch! I'm excited about today's swatch, because it's an installment in Blue-Eyed Girl Lacquer's Siren series. These limited edition polishes are some of the most-sought after BEGLs because they're as scarce as they are gorgeous. This was also supposed to be swatched when my camera broke over the summer, so I'm happy to finally be wearing it! This is the second-ever Siren, Sunburned Siren. I'm wearing three coats with one coat of Seche Vite.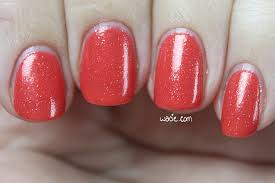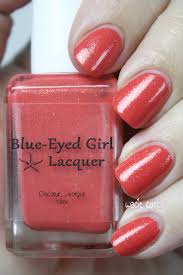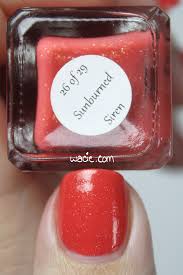 Sunburned Siren is a creamy orange polish with gold shimmers. Application was really easy; the first coat was sheer, but even, without patches or streaks. I had full opacity in two coats. The golden shimmers appear in every lighting condition, though some do appear orange, given the sheer nature of the base. The polish dries quickly and with a glossy finish; I used top coat for extra shine and protection.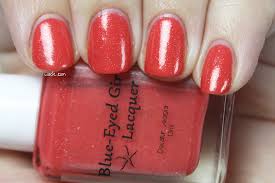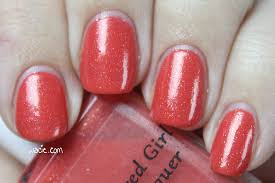 Sunburned Siren made her debut in September 2014, but she's still very summery. The color itself is beautiful; I love orange and I think it doesn't get enough play. The gold shimmer breathes life into it. The pigmentation is sheer enough that the shimmers from previous coats shine through, adding dimension. This polish is amazing. I'm always impressed when I remember the little details like this were planned, not created by accident.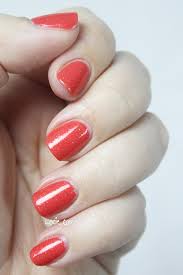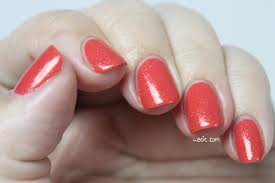 I took some photos in the sunlight, just to see how to shimmers play in direct sunlight. The shimmer is pretty versatile in this regard; there are a few more shimmers than usual visible, but it's not that big of a change. Also, I got an okay macro there. Sorry my pool is green.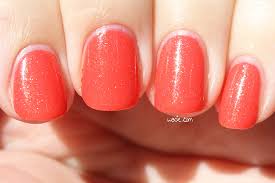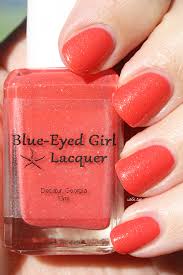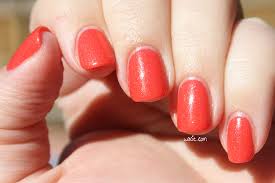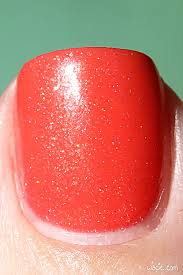 Sunburned Siren is, unfortunately, no longer available, as it was a numbered limited edition. Other BEGL polishes are available from their online shop.
I bought this polish myself.