Happy Saturday, reader! I feel like this weekend was a long time coming. My swatch this week is Chlorine Light from Blue-Eyed Girl Lacquer. With this polish, we finish the 2014 Far From the Sun collection! I'm wearing three coats of Chlorine Light with one coat of Seche Vite top coat. All photos were taken outdoors in direct sunlight.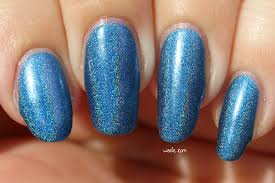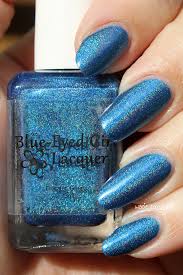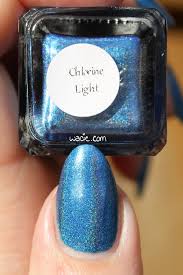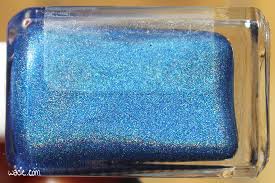 Chlorine Light is a deep blue linear holo polish with rainbow flakies. Application was smooth: the product consistency is just right, and the pigmentation is extraordinary. My first coat was nearly opaque. As you can see, the holo effect is strong in the sunlight, but this one is actually pretty strong indoors as well. It dried quickly. I used top coat to embellish the holo effect as well as to protect the color.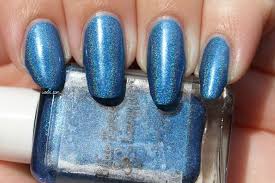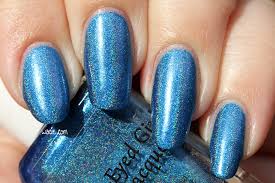 I can't tell you how much I loved wearing this blue. I actually kept it on for a couple of days, even though I had other things I needed to swatch. I just could not bring myself to take it off. It's such a vibrant and decadent blue, so perfect for this part of the year; it's like a silent motivator to keep on keepin' on until the summer, when everything in the world is the same gorgeous color. Until then, I must keep thinking summery thoughts. I also enjoyed this collection as a whole. These are BEGL holos at their finest.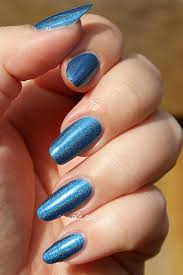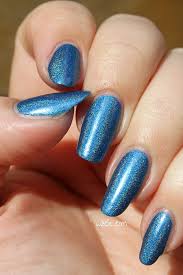 Chlorine Light has been discontinued by Blue-Eyed Girl Lacquer. Other BEGL polishes are available from their online shop.
I bought this polish myself.