Happy Monday, reader! Manicure Monday this week is a simple one, because I just didn't want to cover this polish up with anything. This is Blue-Eyed Girl Lacquer Prototype BVS 9.2; I'm wearing three coats with one coat of Seche Vite.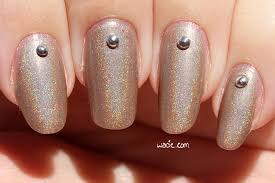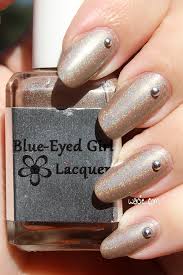 Prototype BVS 9.2 is a cool taupe linear holo with green flash. I've swatched this polish before, but as that post is two years old, it's good to revisit it. This was one of my very first holo polishes, and wearing it again gives me a really special feeling. Sometimes I get distracted and daunted by the loads of new polishes I have, and the older ones get left behind and forgotten. It's a shame, because even though this polish suffers a bit from ugly bottle syndrome, it's still as pretty as the day I got it.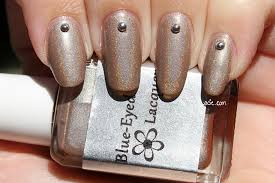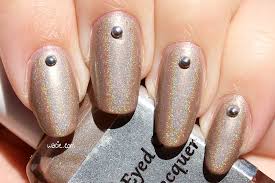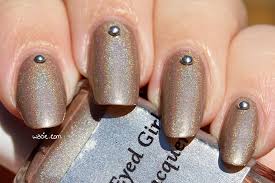 This is a really soft look, neutral enough to be professional, but still sparkly enough to satisfy a glitter fiend like myself. I added the studs because I wanted something extra, but nothing that would interfere with the delicateness of the polish. I'm pretty happy with how it turned out.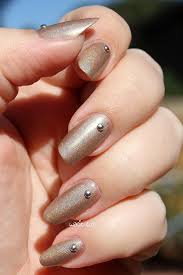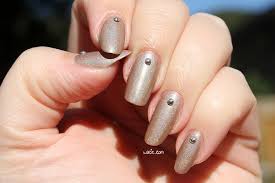 Prototype BVs 9.2 was a one-off prototype; there are no others. Other Blue-Eyed Girl Lacquer polishes are available from their online shop, though they are temporarily closed.
I bought this polish myself.