Swatch Sunday, at last! The polish I'm wearing this week is something new and interesting to me; I actually got this little mini as a gift-with-purchase from another blogger's destash sale. After a little bit of homework, I found out that it's from a new-to-me brand called My True Love Creations. I'm excited to learn about them! The polish I'm sharing today is called Apple Crush; I'm wearing three coats of Apple Crush with one coat of Seche Vite. All photos are taken outdoors in direct sunlight.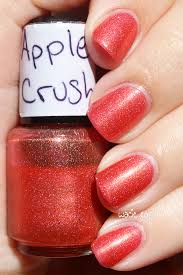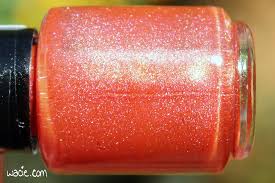 Apple Crush is a orange-leaning red polish with holographic shimmer. Application was easy: the product consistency is good; it's a little on the thin side, but doesn't have any thin-polish problems like flooding or streaking. It is on the sheer side; it took me all three coats to achieve this opacity. It dries quickly and with a semi-glossy finish. I added top coat for extra shine and protection.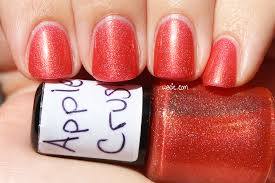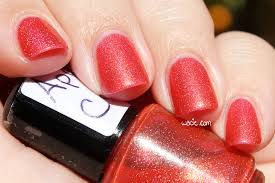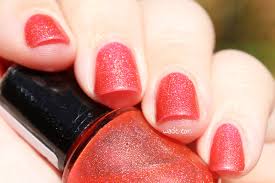 I'm pretty impressed with this little polish. I have to confess, I didn't expect much since I didn't know too much about it, but I'm really pleasantly surprised. The polish is gorgeous in its sparkly simplicity; while holos these days are these intense sparklers, this one takes a step back and offers just enough. It's kind of refreshing actually.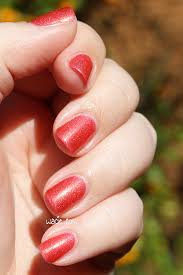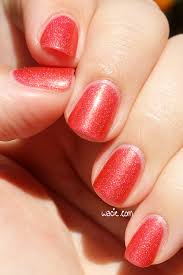 Apple Crush and other My True Love Creations polishes are available from their etsy shop.
I did not buy this polish, but it was not sent by the maker for review.