Happy Sunday! It's Valentine's Day, so it's a great day to wear red! This beauty is Octopus Party Nail Lacquer's Universal Loner. The name is kind of appropriate, too, isn't it? I can't tell. I'm wearing three coats of Universal Loner with one coat of Seche Vite top coat.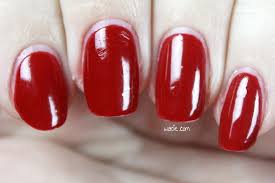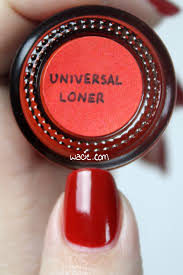 Universal Loner is a true red creme polish; it's meant to be equally balanced between warm and cool. Like a lot of red cremes, the tone changes in lighting; my outdoor photos leaned more warm, and my indoor photos were cooler. The product consistency is very nice; the polish is a bit sheer on the first coat, but works up to full opacity on the second. It dries quickly and with a glossy finish; I used top coat for extra shine and protection.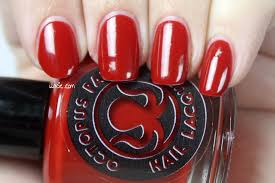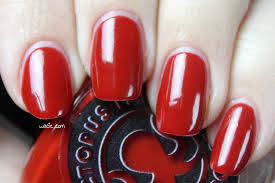 This polish was one of the four indie creme offerings in the inaugural Creme a la Mode box. I love this box because some awesome makers — some of my favorites, even — realized that cremes are an overlooked but necessary part of a great indie manicure. Cremes are common in any polish addict's kit, but it weirds me out sometimes when I'm still using polishes that might not be five-free or cruelty free or what have you. I know these brands and I know their reputations for quality products, and it puts my mind at ease knowing there's nothing in this polish that's going to harm me or be ethically questionable. I have a dozen red cremes, but I trust this one.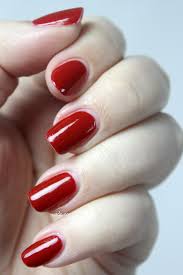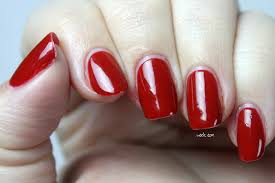 Here's the outdoor shots, where it looks way more tomato than cherry. I still love it. The shine kills me. It's my favorite thing.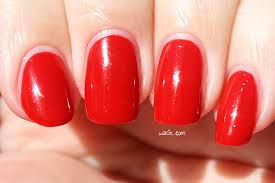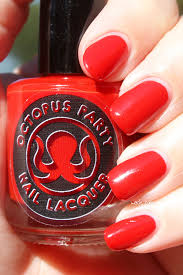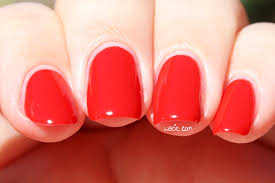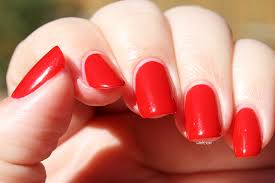 And because it's Valentine's Day, I used it as a base for a quick-and-dirty Valentine's mani. The glitter here is Lynnderella's Love the Nail Mail. Nail polish is totally my valentine this year.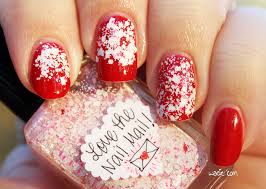 Universal Loner is out of stock; other Octopus Party Nail Lacquers are available in their etsy shop.
I bought this polish myself.