Hello reader! Today's post is a special post. This is the Hobby Polish Bloggers link-up for the month of February! Every month this Facebook group does a themed mani, and February's theme is all about our first indie brands. The first indie brand I ever bought from, as well as my first-ever etsy order, was from Pretty & Polished, so I decided to try some products from them I hadn't used yet. This is Me, Myself, and Cacti at three coats, with one coat each of Seche Vite top coat and the Pretty & Polished Wax on Wax effect top coat.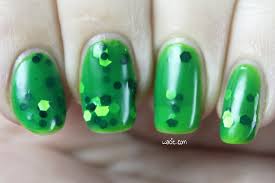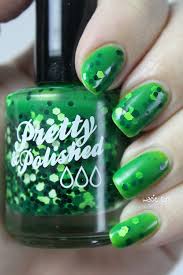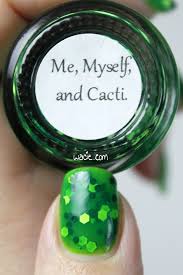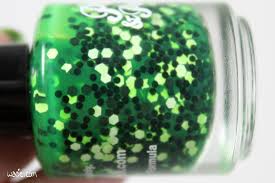 Way back in June 2013, after reading about indie polishes on Reddit and talking to other nail enthusiasts about them, I took the plunge and ordered some of my own. I was drawn to Pretty & Polished for their thermals, but I loved their chunky glitters and crellies. I bought two polishes that day, one of which was a thermal, and it kind of changed my life. It took my nail polish addiction to an incredible high. I placed orders with three other makers that same day.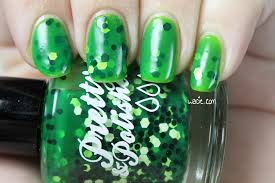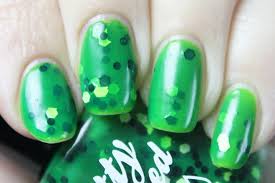 I had other P&Ps I'd bought first and hadn't tried, but I really just wanted to use this one. I have always loved the look of this polish, because it's not like anything else I own: the green jelly is rich but still transparent, and the glitters add just enough to break it up and make it interesting. Unfortunately, the glitter was a bit hard to get out; I only got one or two pieces on some nails, but I'm still happy with the look.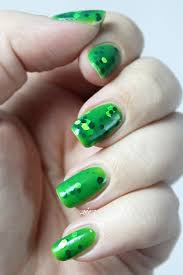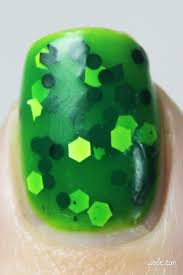 In the sunlight, it looks about the same. The nail line is a bit more visible, but that's about it. These photos were taken in direct sunlight outdoors.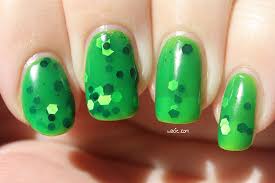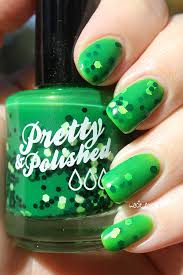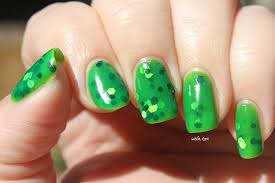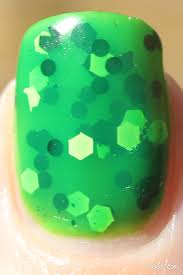 I also decided that this would be the day I tried out the Wax on Wax effect top coat. I bought these two products together and have never used them until today. I like the way it looks over the jelly; there's still some shine, but it's subdued. It's like a satin finish, but more to the glossy side than the matte side. It really does look like I dipped them in molten candle wax. I don't actually know how often I'll use this in the future, since I really loved the jelly shine, but it'll be fun to try out again.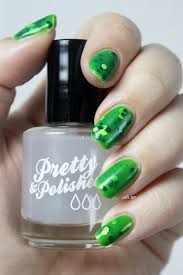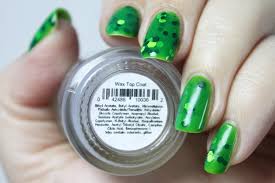 Me, Myself, and Cacti has been discontinued, but the Wax on Wax effect top coat and other Pretty & Polished polishes are available at their etsy shop.
I bought this polish myself.