Welcome back to Manicure Monday! Today's mani is made up entirely of glitter, it's kind of insane. Also, there's some Wacie Nail Company restock info coming, so keep reading! For this look, I used Sinful Colors's Queen of Beauty as the base, Digital Nails's Spectraflair top coat over that, and Wacie Nail Company's Handful of Confetti for the glitter accents. All nails are topped with one coat of Seche Vite top coat. Also, these photos are taken outdoors in partly cloudy conditions.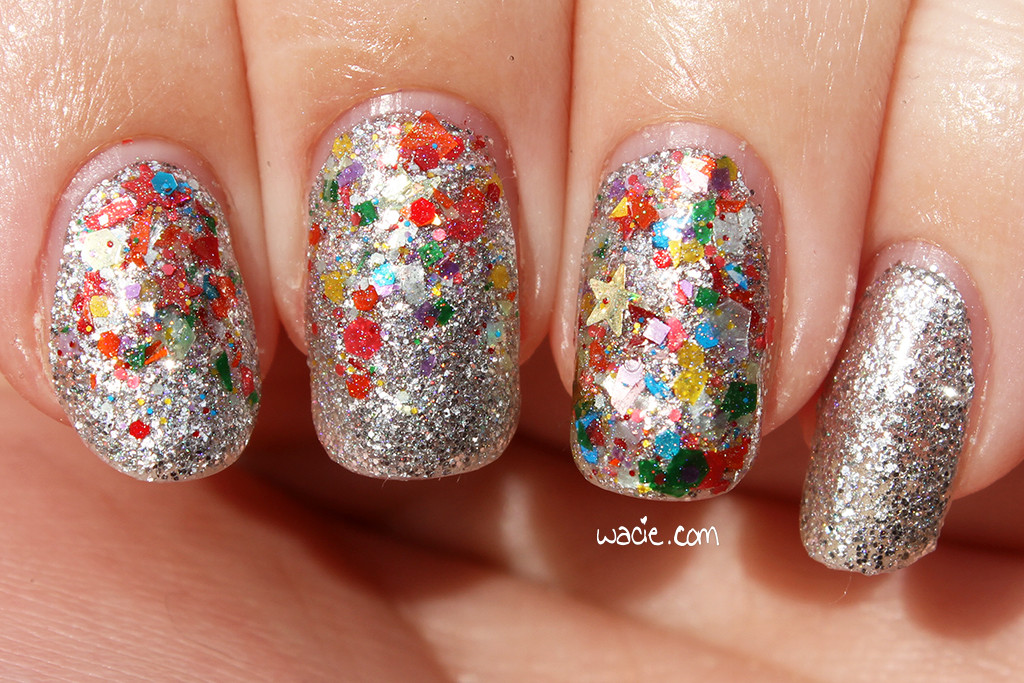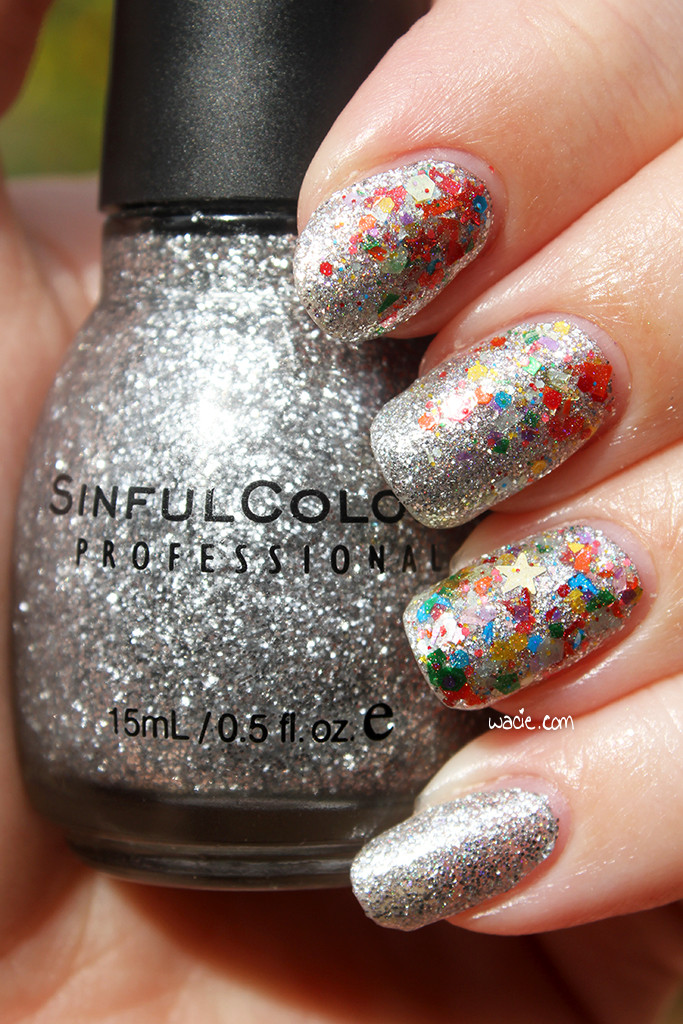 Queen of Beauty is a veteran in my collection; it must have been around 2008 when I bought it. When I started this manicure, I seriously doubted whether I'd have enough to get me through the whole mani. This polish is great because it's so versatile; I don't think it was intended to be worn as a full-coverage microglitter polish, because you can see some teeny-tiny gaps in coverage, but it works pretty well as one. It also looks great as a topper, which is how I've worn it in the past. Also, it's shiny. It's wicked shiny. Light bounces off this like you wouldn't believe. You can see the glare in some of these photos. It's the reason a lot of these photos are washed out and blurry. I love it.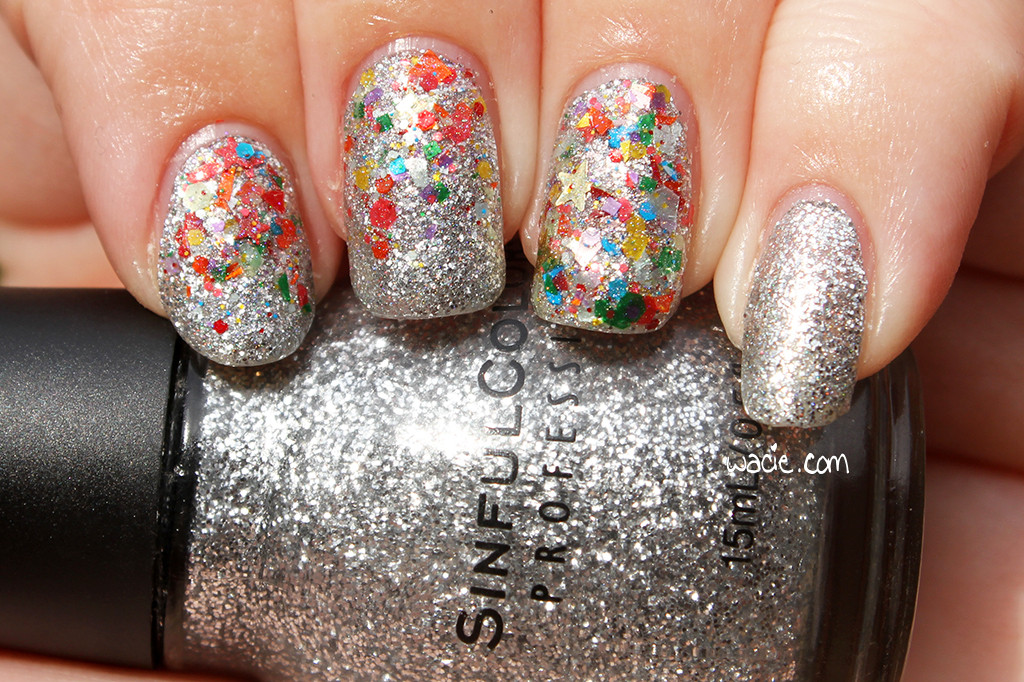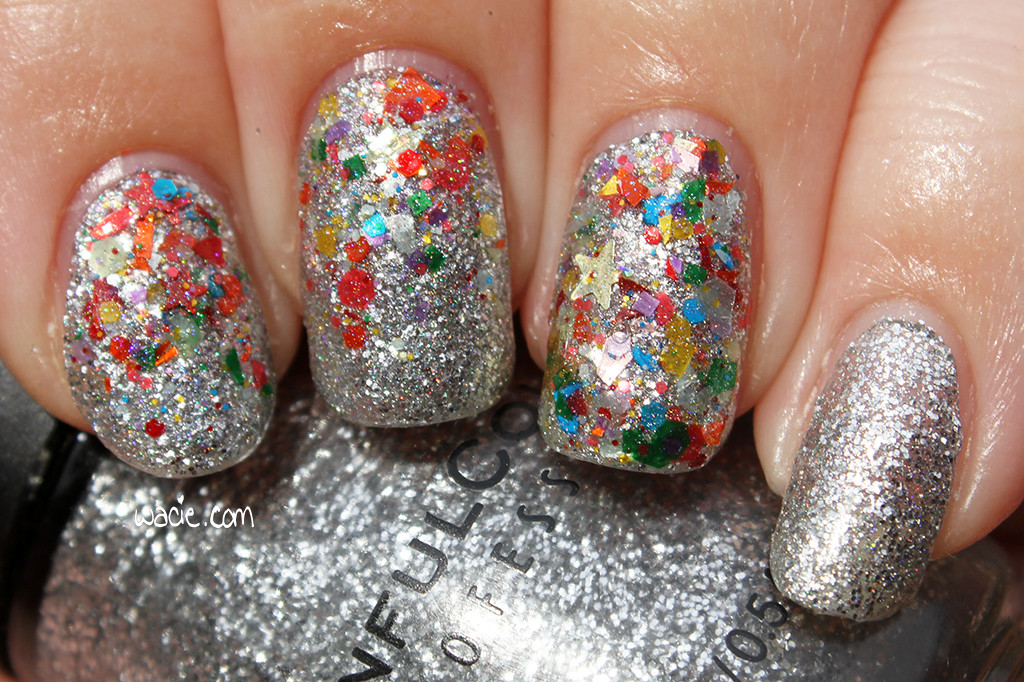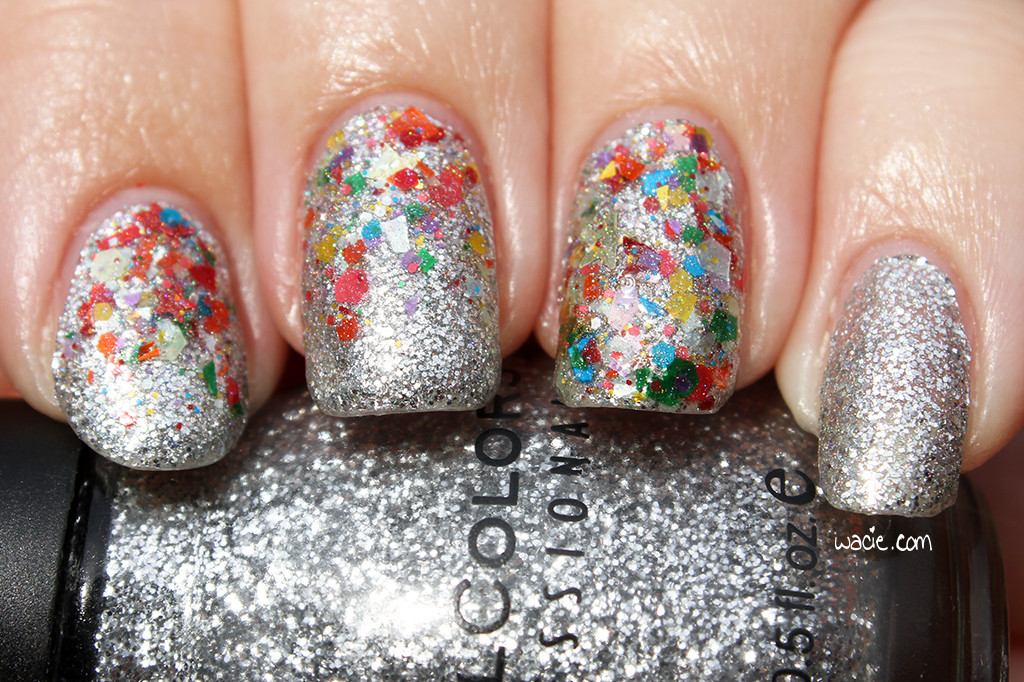 I got the Spectraflair top coat out because I wanted to take it just a step further. The chunky rainbow glitter has a slightly holo base, and I thought it would look weird with some of the nail being holographic and some not, so I thought the holo top coat would even it out. As it turned out, it was cloudy and you can barely see the holo effect in either polish. It's pretty visible in the accent nails, but I think that's because the accent glitter has Spectraflair in it as well. On the nails without it, you can barely tell. At least I know it's there. It's kind of a fun little secret.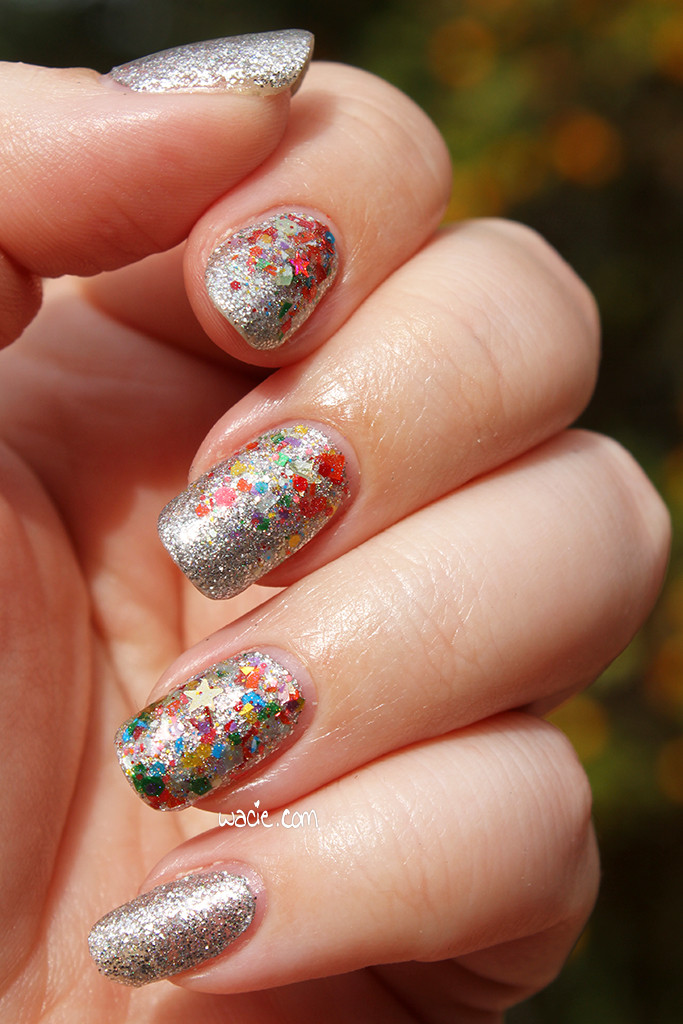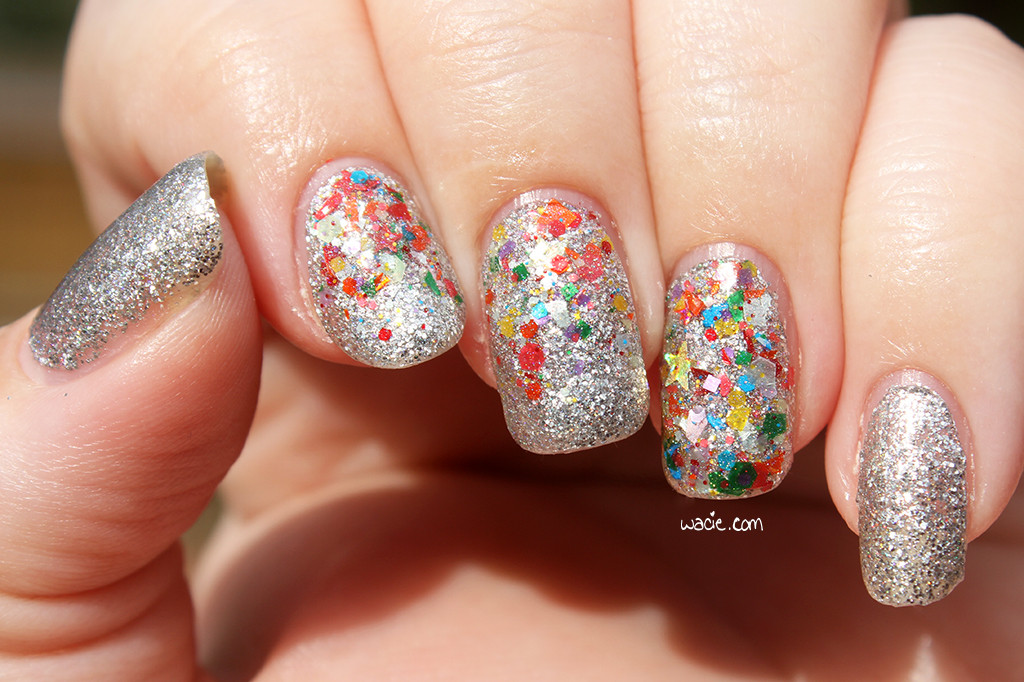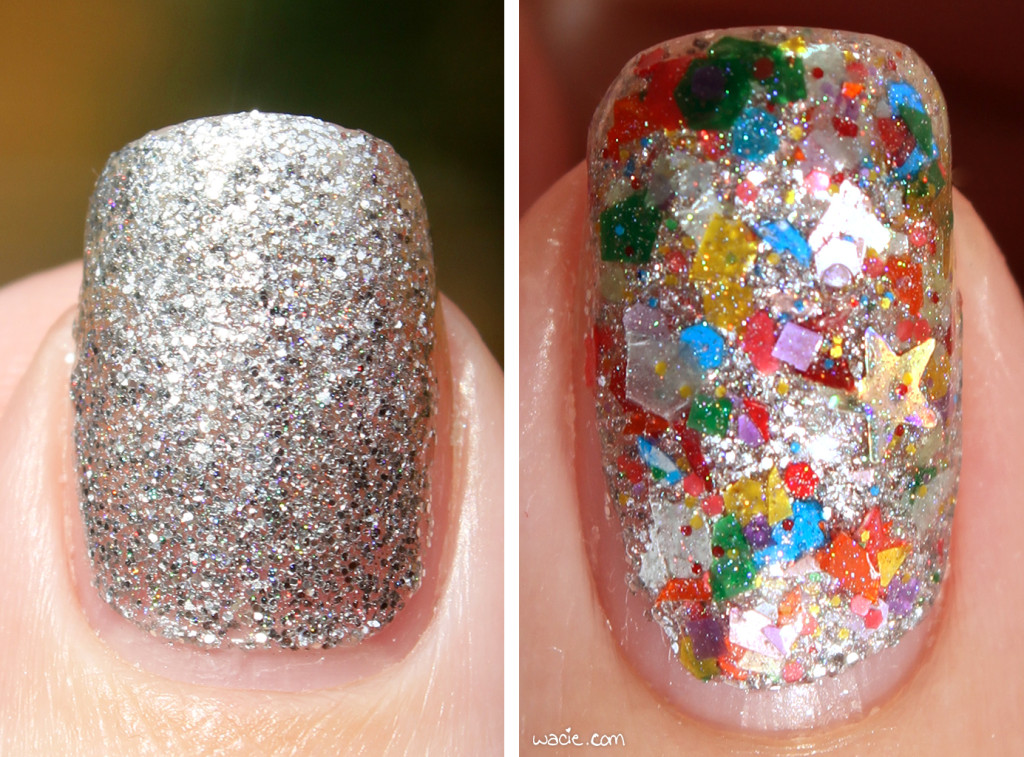 This set of photos were taken indoors in the studio; some with flash, and some without. This mani definitely looked better in the sun, but they always do.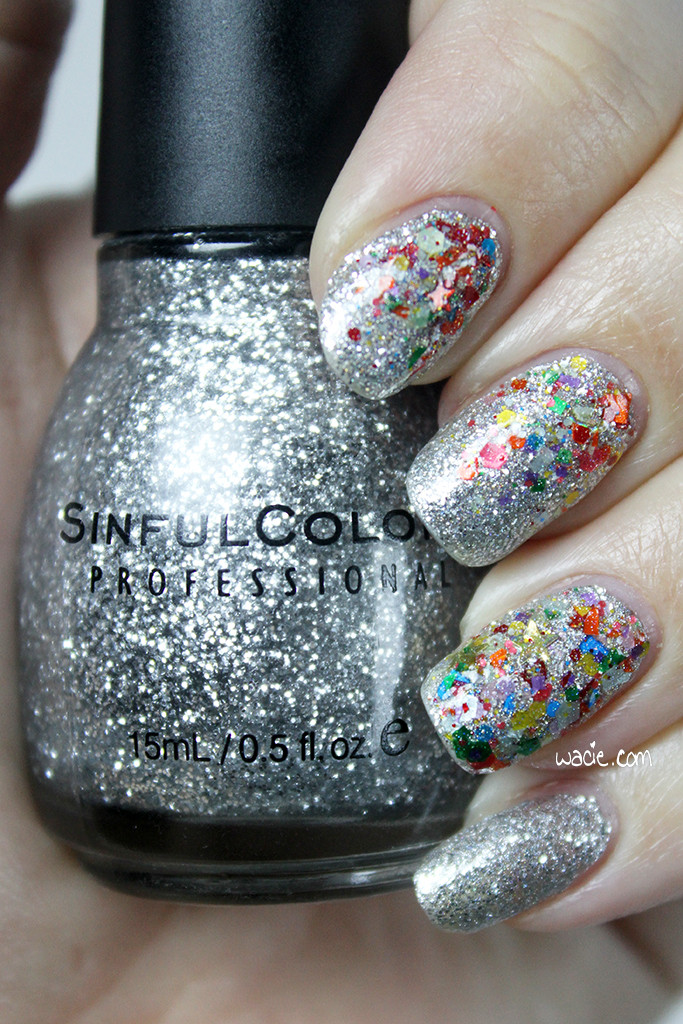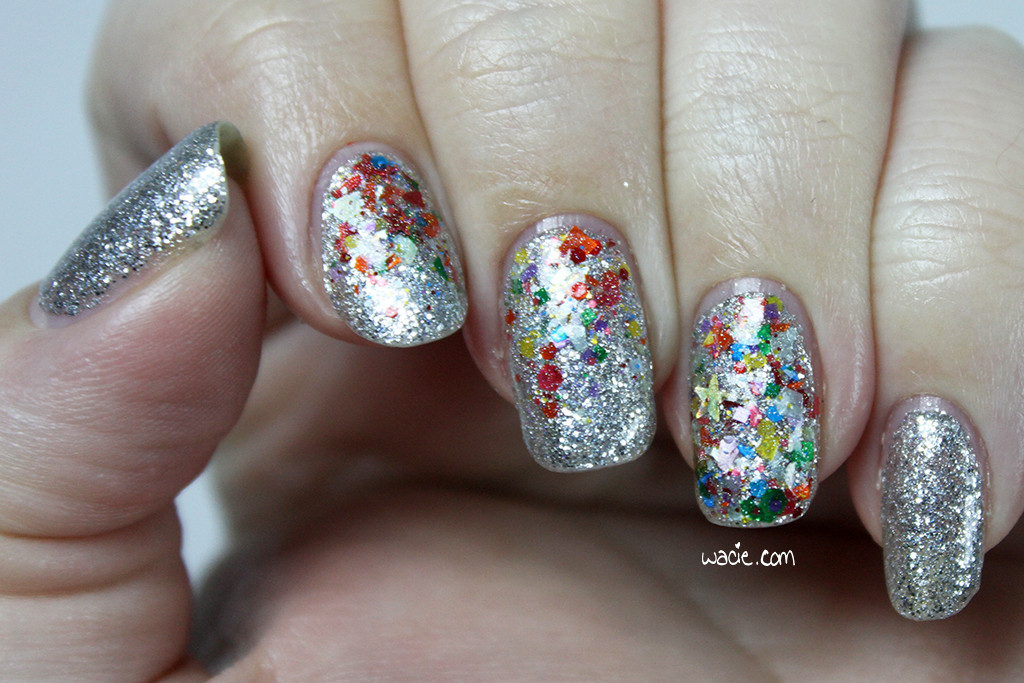 Handful of Confetti is making its debut today, and I'm really excited! I don't want to say too much about it, because I have an entire post dedicated to it I'll be posting on Wednesday. I love ridiculous glitter toppers, and I know they're becoming passé in indie polish these days, but I still love them and I want to cling to them forever. I chose it as the accent for this mani because it couldn't be more different from the base polish; every bit of glitter stands out from it, it adds tons of color, and it's interesting to look at. I think it's a pretty fun look.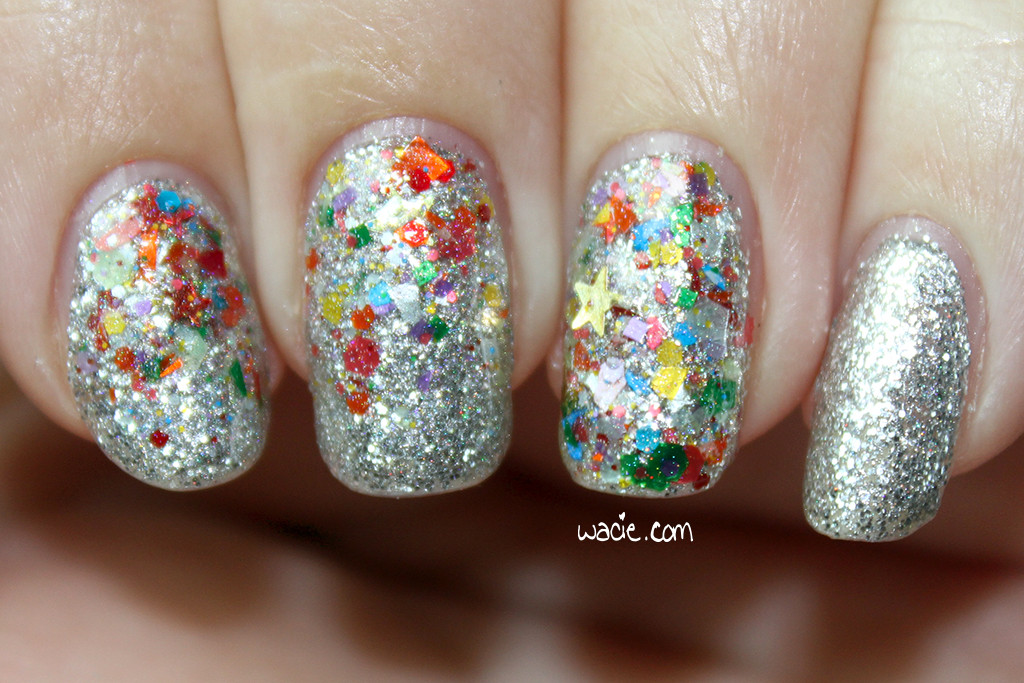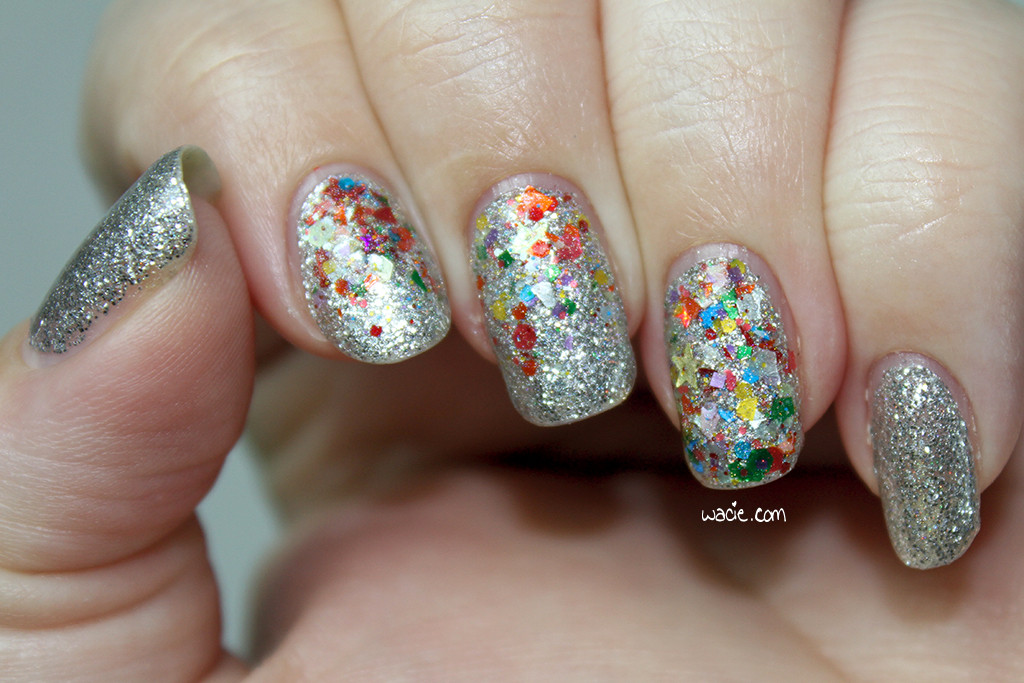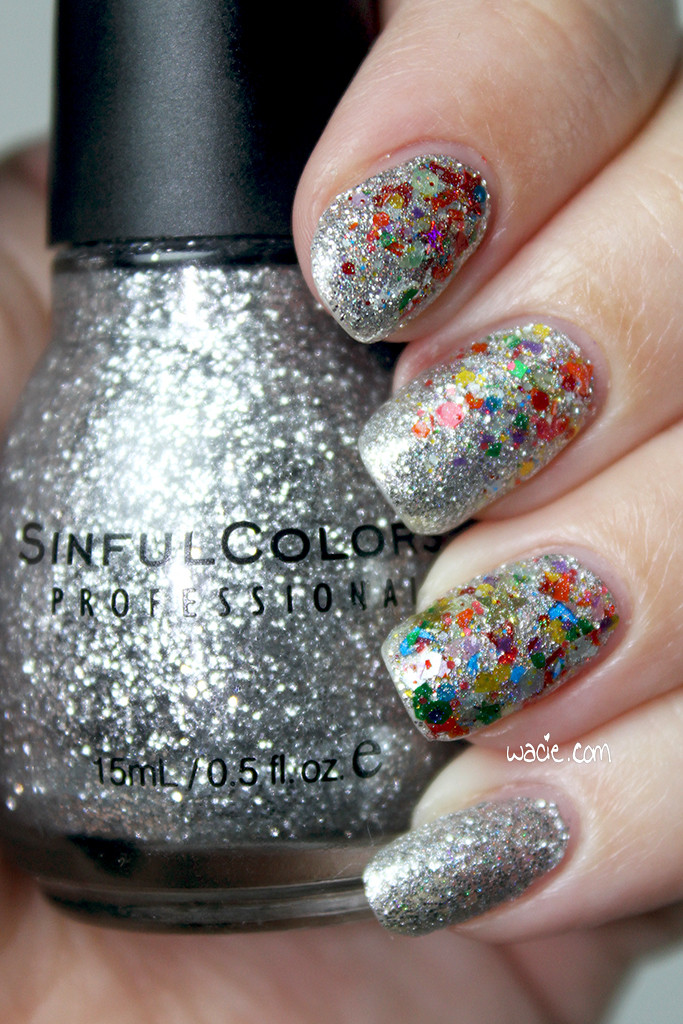 One more photo: here's a shot of the bottle, just so you can see how empty it is. I haven't come this close to finishing a bottle (of polish) in years.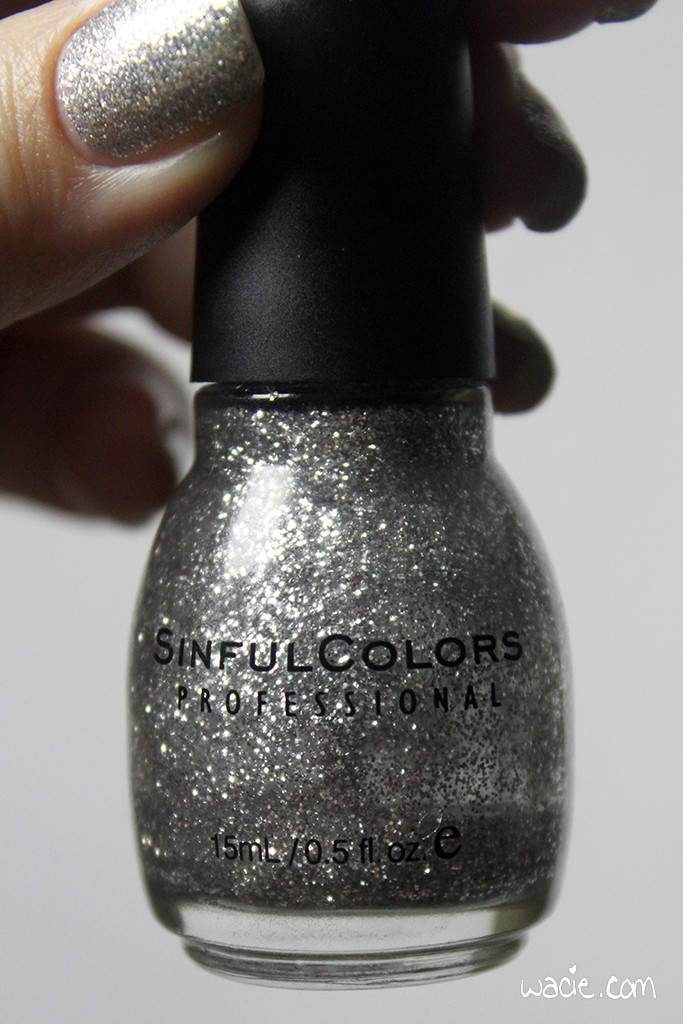 Queen of Beauty and other Sinful Colors are sold nationwide; mine is from Walgreens. Digital Nails polishes, as well as their Spectraflair top coat, are available from their etsy shop. Handful of Confetti will release Wednesday, February 24, at 2 PM EST; watch this space for more information.
I bought two of these polishes myself; I made one.