Welcome back! Swatch Sunday is a fun one this week, because I don't think I've worn a jelly polish alone. This is OPI's Y'all Come Back Ya Hear?; I'm wearing three coats with one coat of Seche Vite top coat.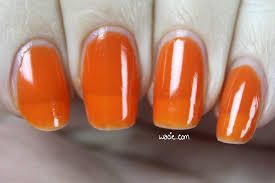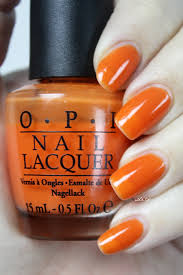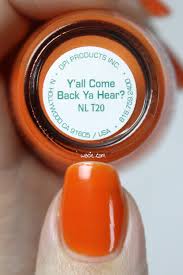 Y'all Come Back Ya Hear? is a tangerine jelly polish. Application was easy; though I admit I took extra care with this polish to avoid streaks and bald spots. The first coat, obviously, was thin, and though color strength built, it never turned fully opaque. The product consistency is good; it's thicker than one might expect for a jelly. The polish dried quickly and with a glossy finish. I added top coat for extra shine.
So I remember getting this and a few of the other jellies from the Texas collection and being really disappointed when they were so sheer. Even now that I know what jellies are and what they can be used for, I still feel a bit naked wearing something this sheer on its own. The coverage is actually better than I thought it would be, but it still feels like something is missing. I have that feeling like my nails aren't polished, but they totally are. I was really afraid of messing up this polish, because jellies aren't very forgiving if you smudge or dent them; I wouldn't be able to just add an extra coat and hide it. My favorite thing about this polish is the shine, because it's wicked smooth and shiny on its own, so shiny it probably doesn't even need a top coat. I guess maybe trading some opacity for a ton of shine isn't such a bad deal.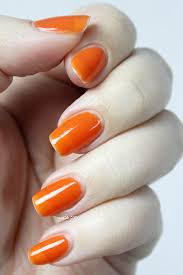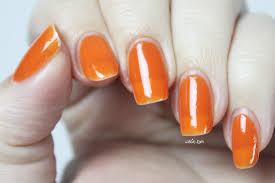 Y'all Come Back Ya Hear? has been discontinued by OPI. Other OPI polishes are sold in stores nationwide; I got this one from Ulta back in the day.
I bought this polish myself.