Happy Saturday, reader! I have a Blue-Eyed Girl Lacquer Siren to show you today! This was a special holiday Siren made for St. Patrick's Day 2015. This polish actually came in a duo; we'll be seeing the companion polish to this one next week. This is Luck o' the Siren; I'm wearing three coats with one coat of Seche Vive top coat.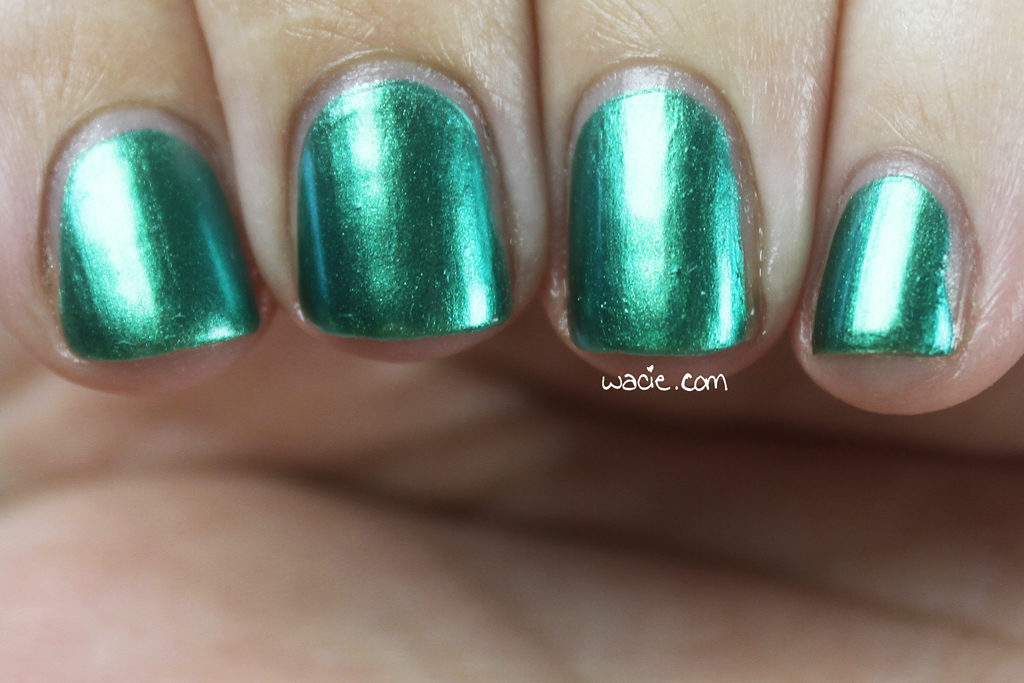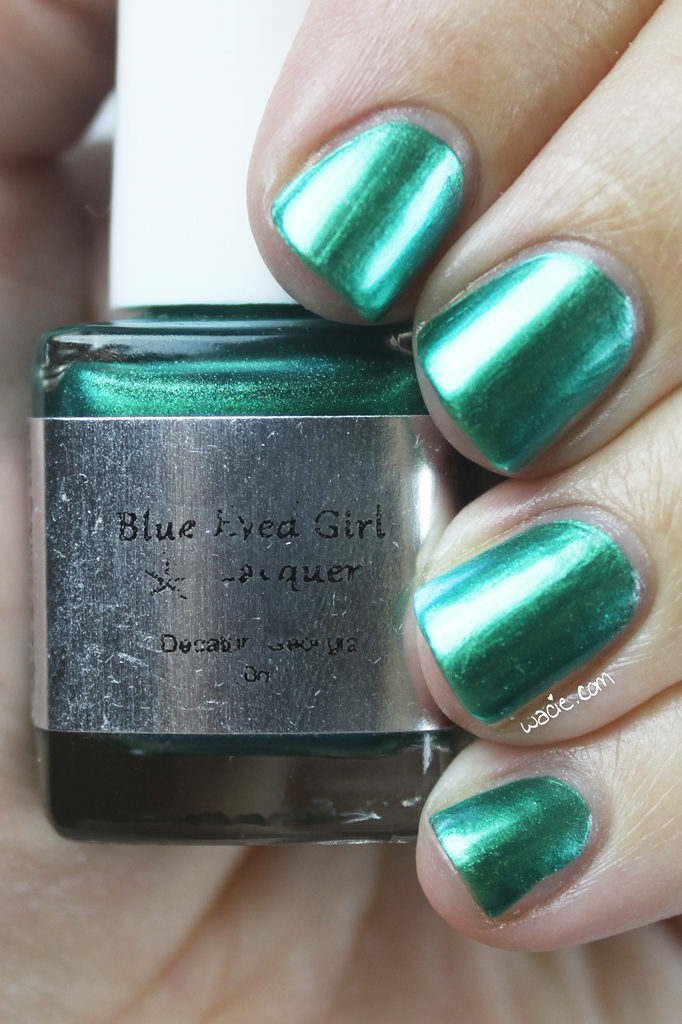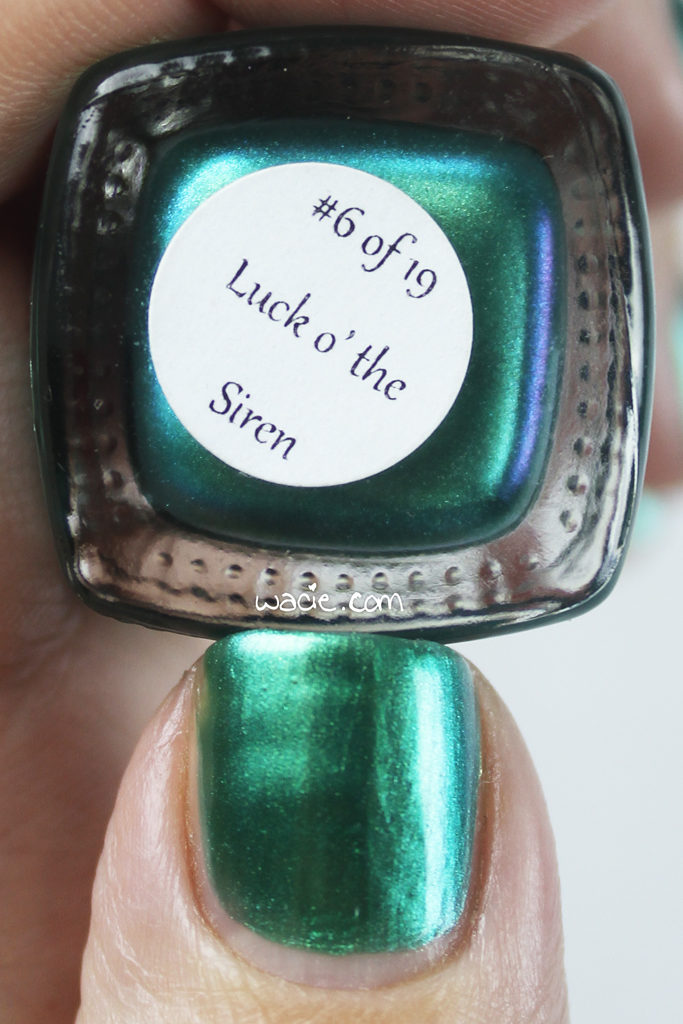 Luck o' the Siren is a frosty emerald green polish with a blue shift. Application is good; since the polish is so shimmery, I got some brush-strokes in the final look, but I don't consider that a huge issue. The product consistency was easy to work with; I had full coverage in two coats. The shift in this polish is easy to see but difficult to photograph; it turns a very bright and icy turquoise when facing the light. The product dried quickly and with a glossy finish.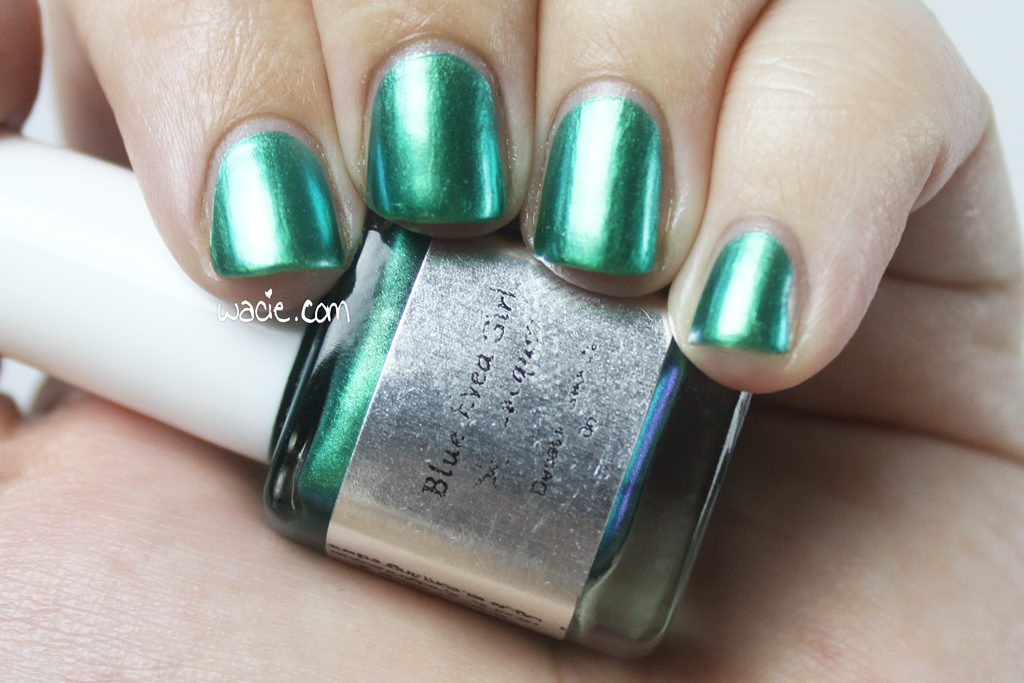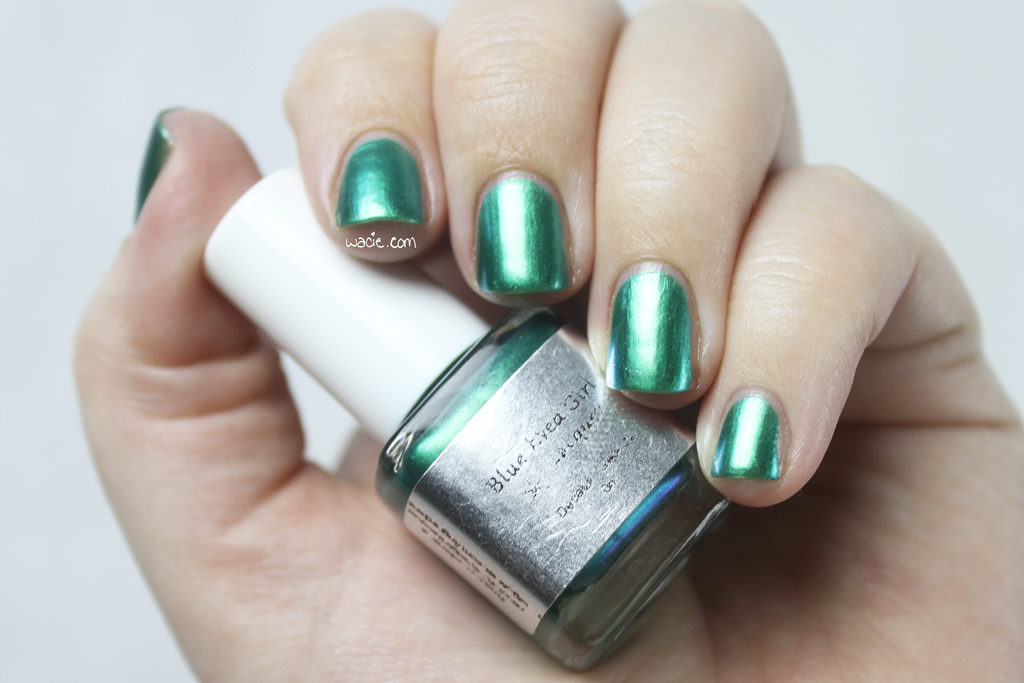 I didn't think much of this polish when I first got it. It looks like a standard mainstream green polish in the bottle. Once I had it on my nails, though, it stopped being boring. The shift in this polish is unexpected and unadulterated; there's no holo or glitter to get in its way. It's gorgeous.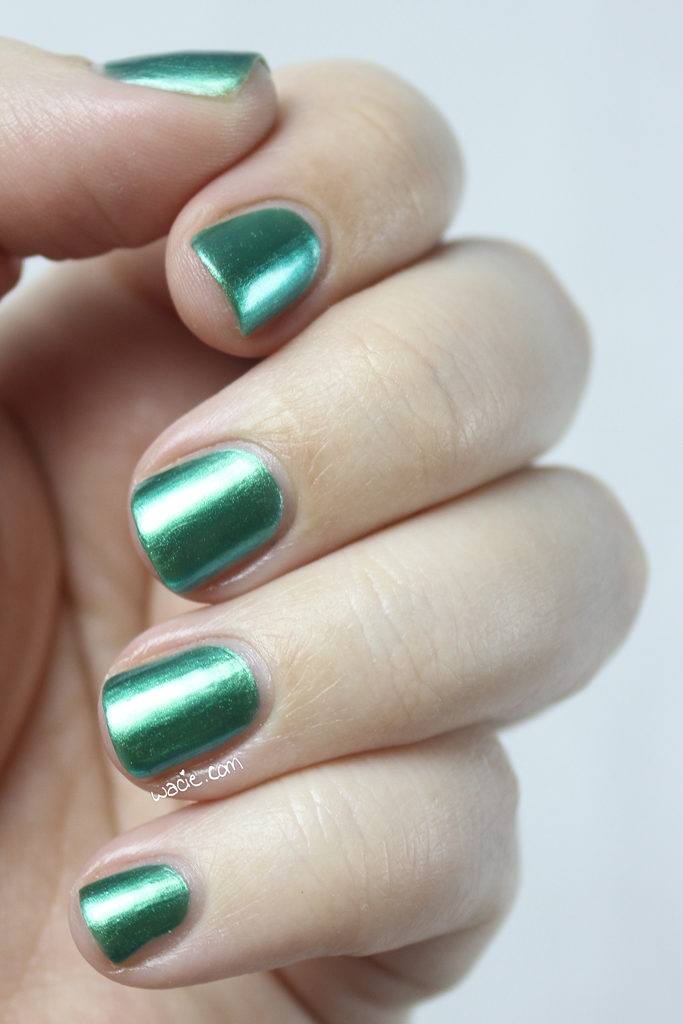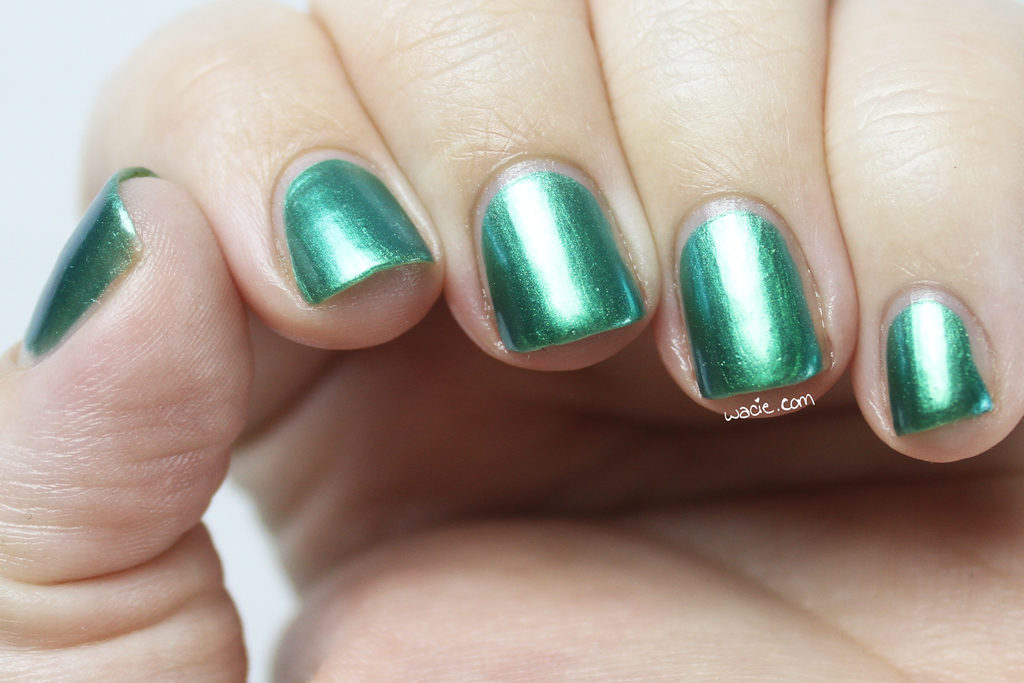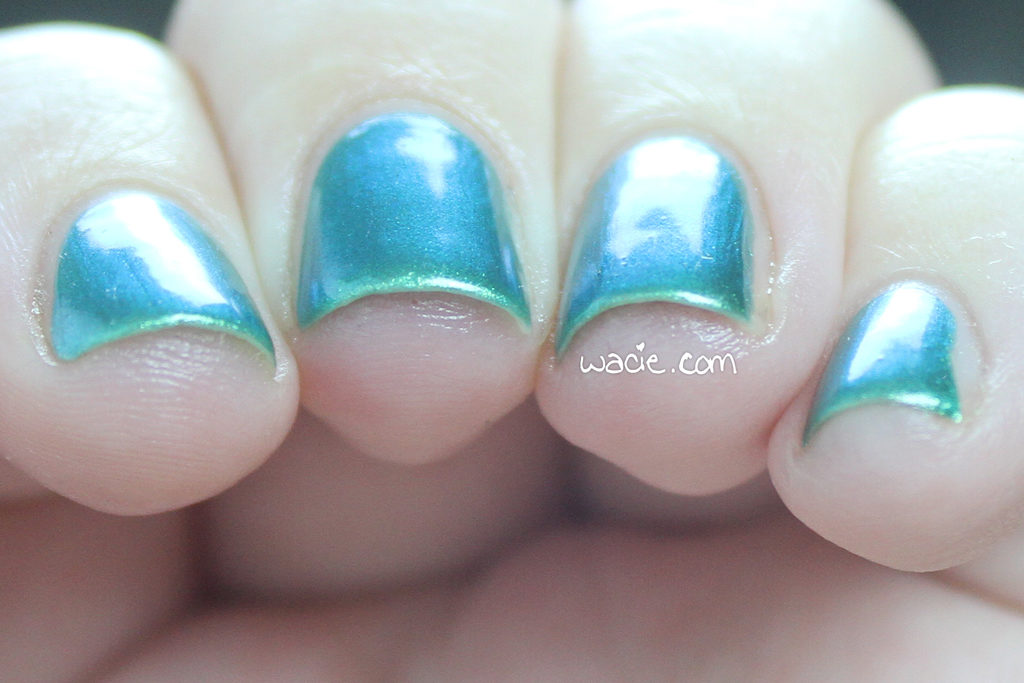 It looks great in the sunlight, too! The emerald is warmer and richer out here than in the studio, and the blue shift is pretty vivid. I love this polish.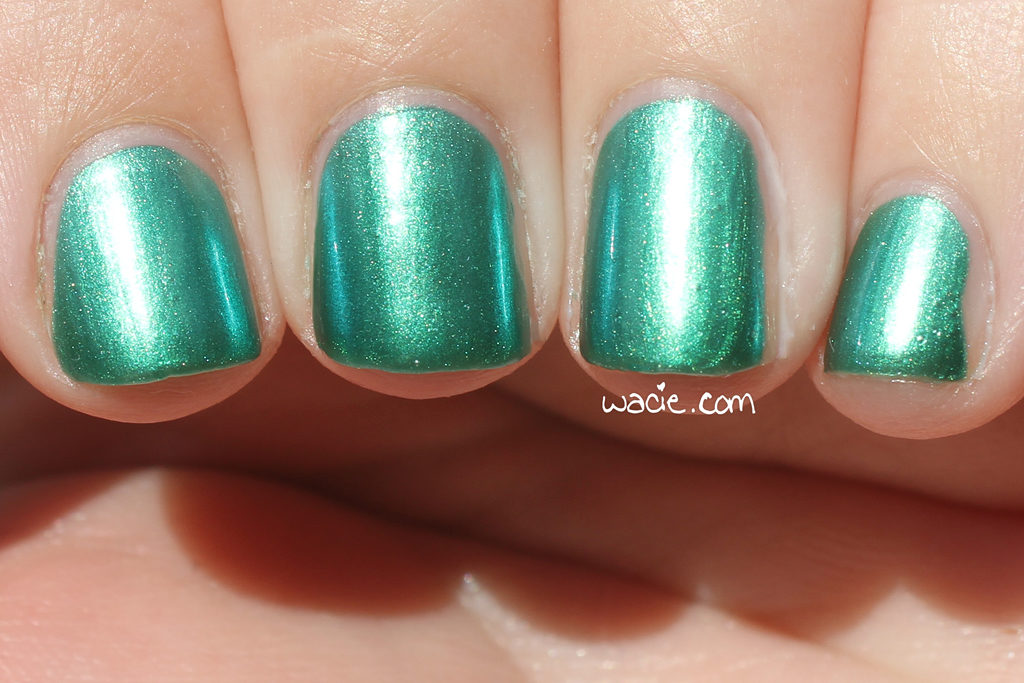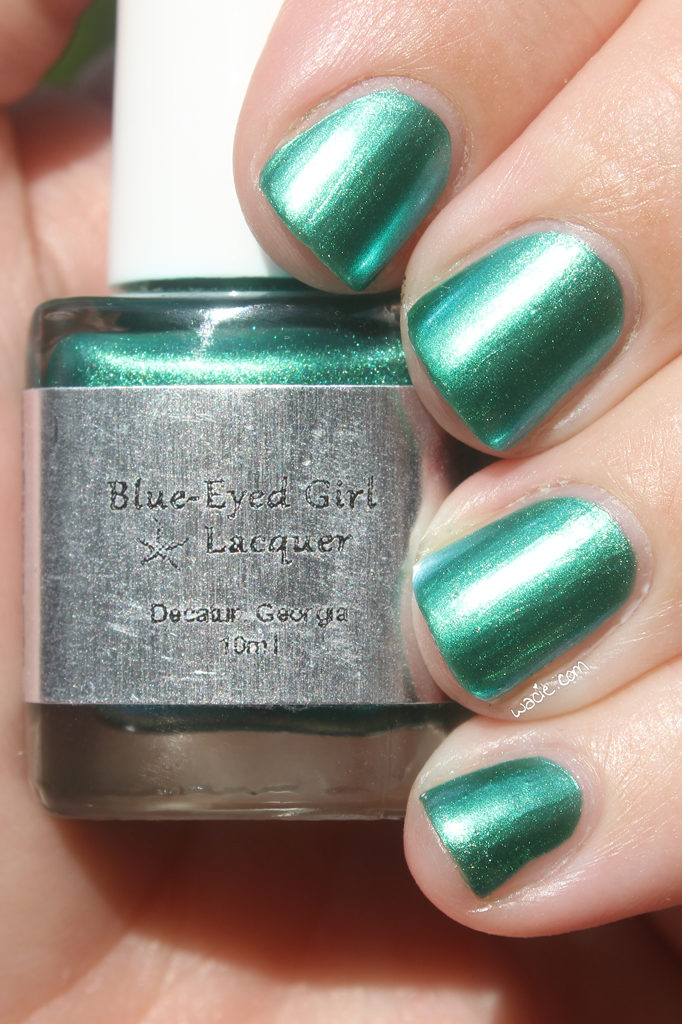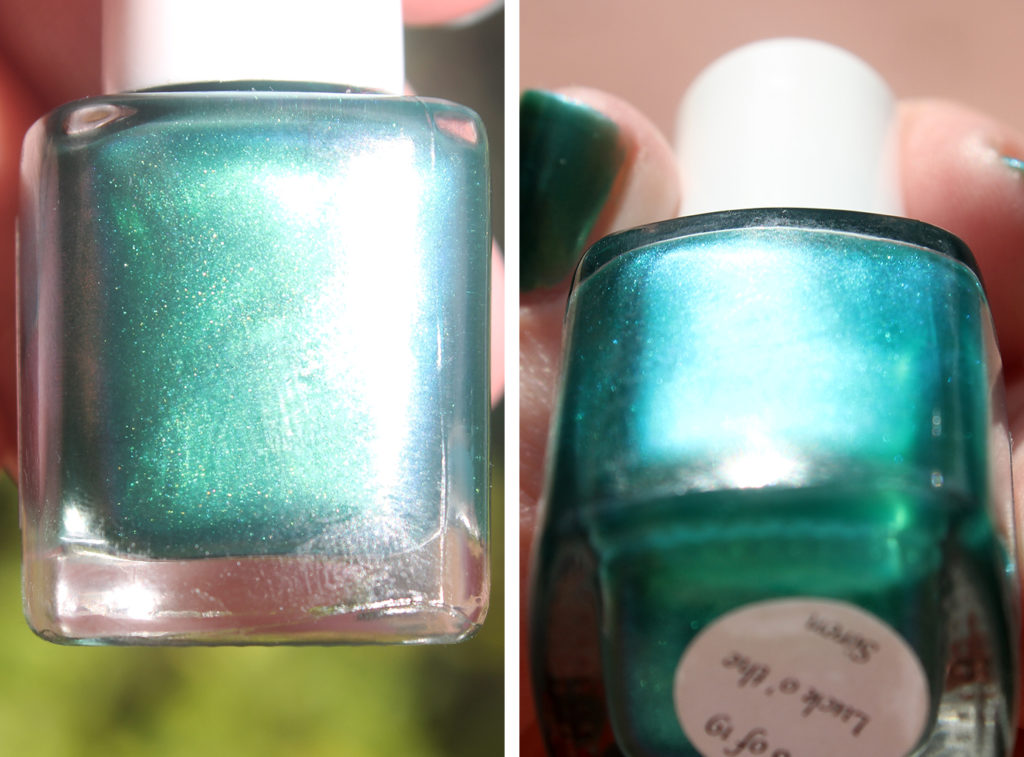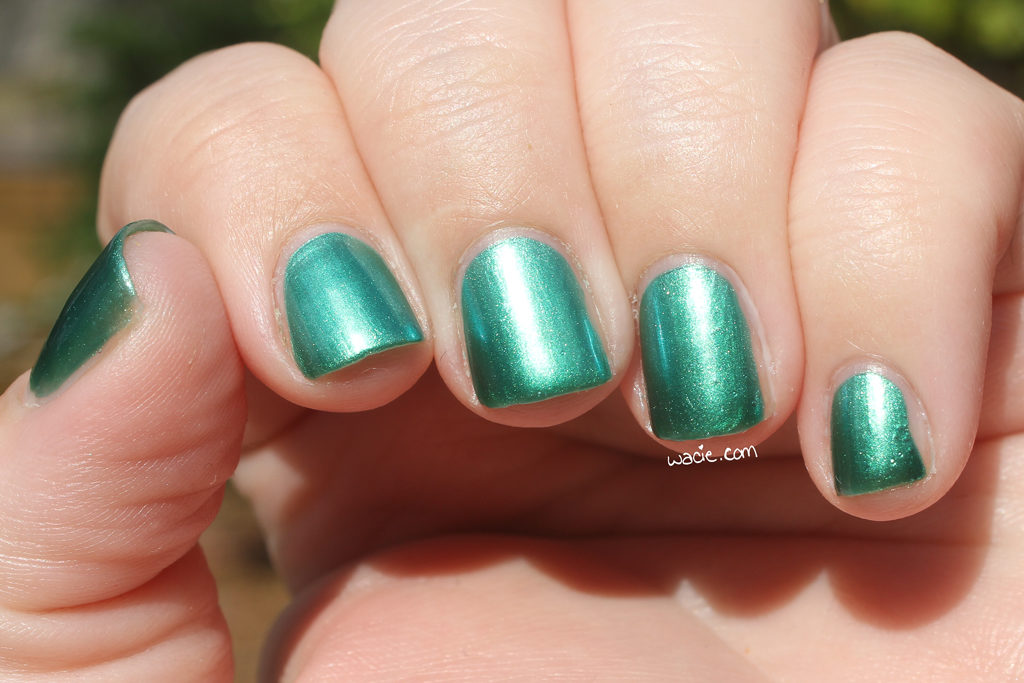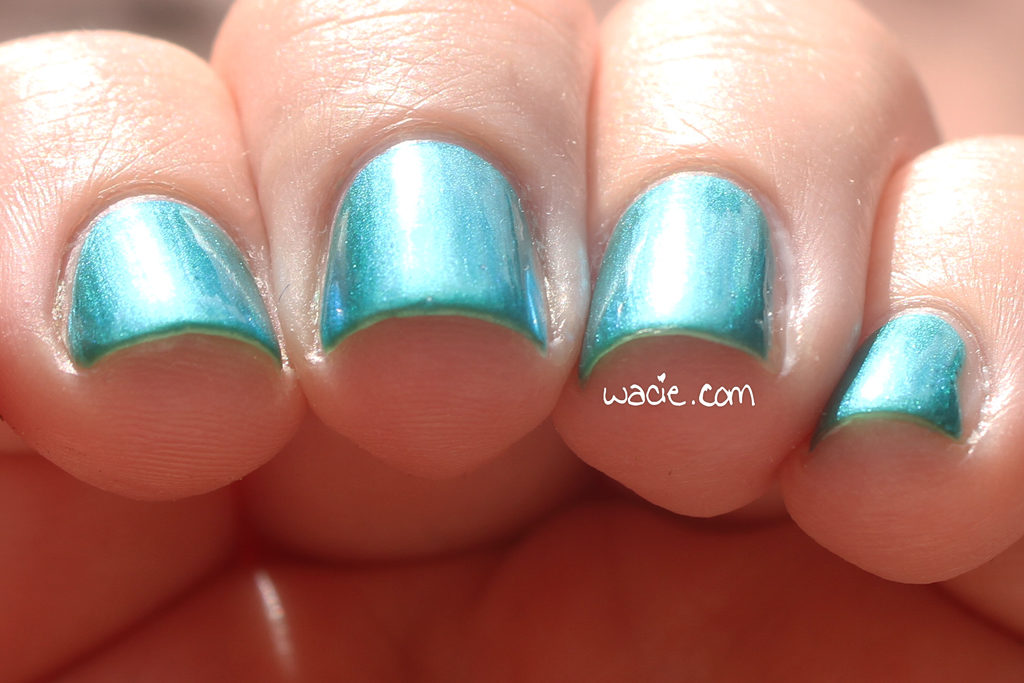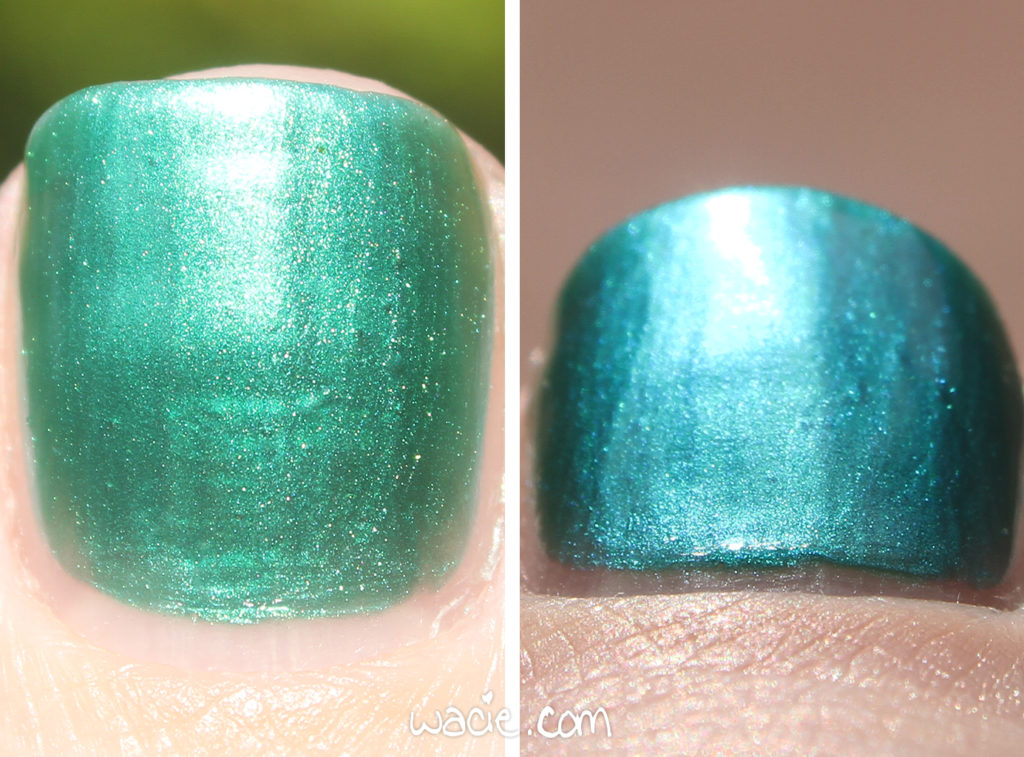 Luck o' the Siren was a limited edition that has since sold out; her duo counterpart, Siren's Lucky Shamrock, is still available in the BEGL shop.
I bought this polish myself.